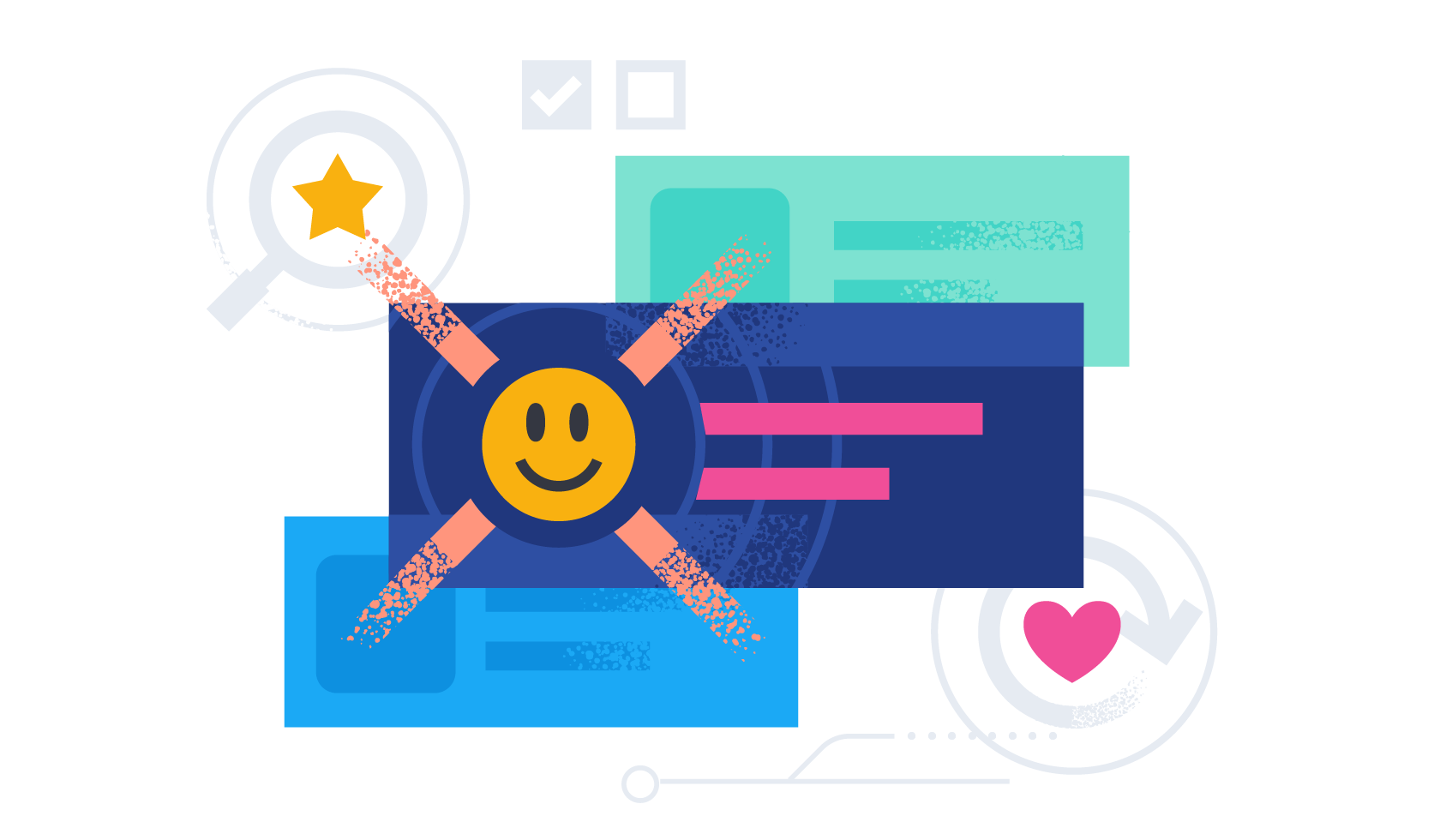 Elastic can be used to help us understand the data that impacts our daily lives and guides our decisions, and the possibilities for individual use cases are endless. Our community is full of success stories about innovative ways Elastic empowers our users to make meaning out of data — and Isra Sunhachawi, senior solutions architect at Elastic recently did just that. Using the Elastic stack, Isra developed interactive maps and dashboards to depict the journey of a veteran from pre-enlistment to retirement. His tool distills otherwise meaningless data into useful information to help service members make informed decisions about housing, healthcare, and more.
Having grown up in a rougher patch of the world, I've always had a deep appreciation for all those who serve in the military. I was also really inspired by my brother's roommate in college, James Suh, who bravely served in the Navy Seals. I wanted to help find ways to help bring data to life in a way that could benefit service members and veterans alike.
In 2022, Isra submitted his tool to the Academy Health DataJam Challenge and he won, successfully demonstrating the enormous potential of public-private collaboration to accelerate innovation that improves health and bridges disparities. Isra's tool includes information such as pay grades, housing prices by state, and VA loan statistics, as well as a wealth of healthcare information (appointment wait times, prescription drug costs, patient satisfaction). This tool also leverages Natural Language Processing to provide semantic searches on a sample health care system's FAQ dataset.
Below we illustrate just how Elastic was used to transform data and statistics into something that provides invaluable insight and answers to common questions among the veteran community.
[Related article: Supporting U.S. veteran heroes through Operation Giving Back]
Basic pay
This page provides a sampling of annual pay of different pay grades for Enlisted and Commissioned personnel. Each data point is presented from live data using Elasticsearch SQL, which provides a familiar experience for analysts versed in SQL. From there, if the user wants to dig further they can explore the linked dashboard, which shows information such as pay progression with years of experience and pay grade comparisons.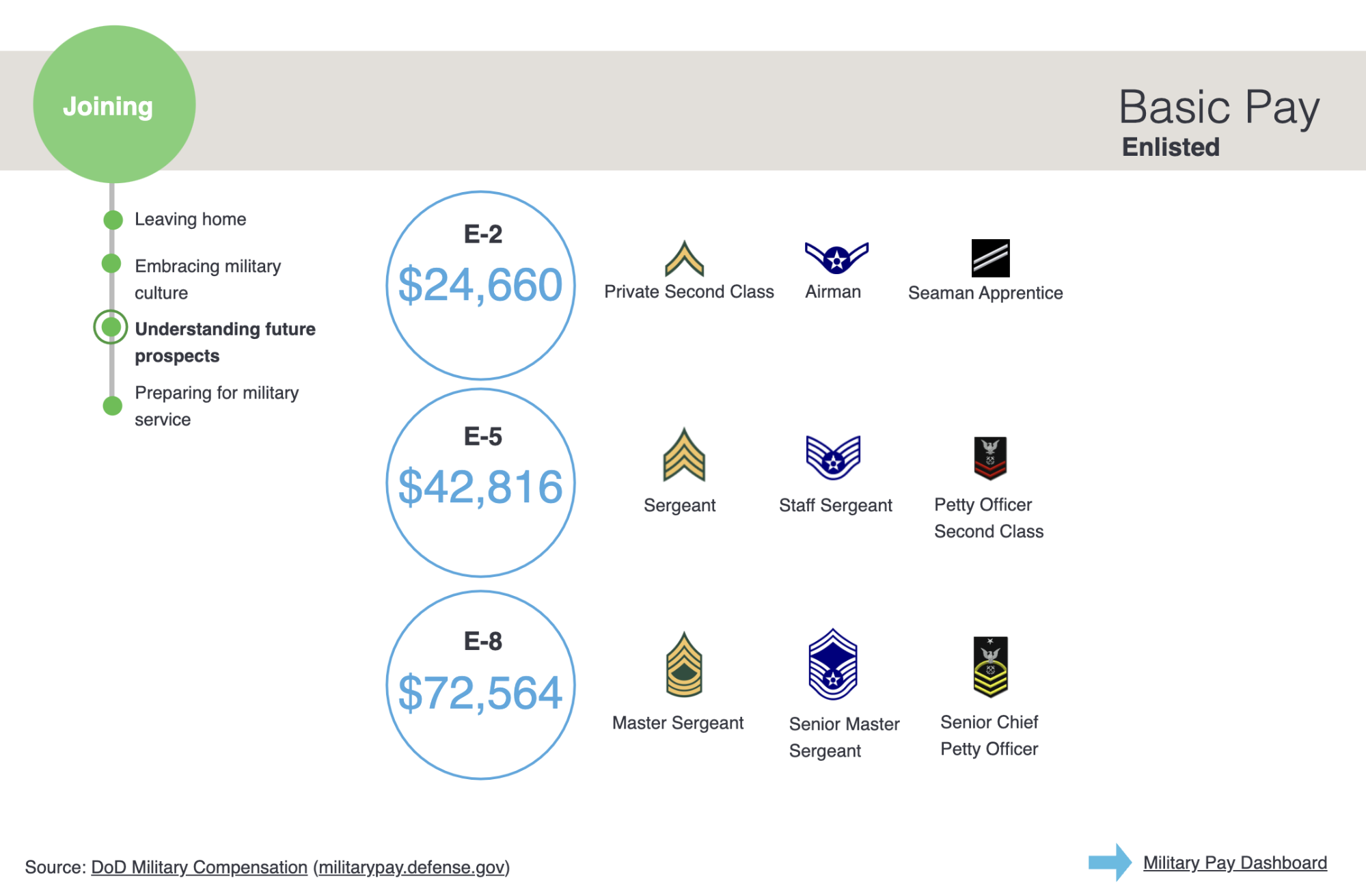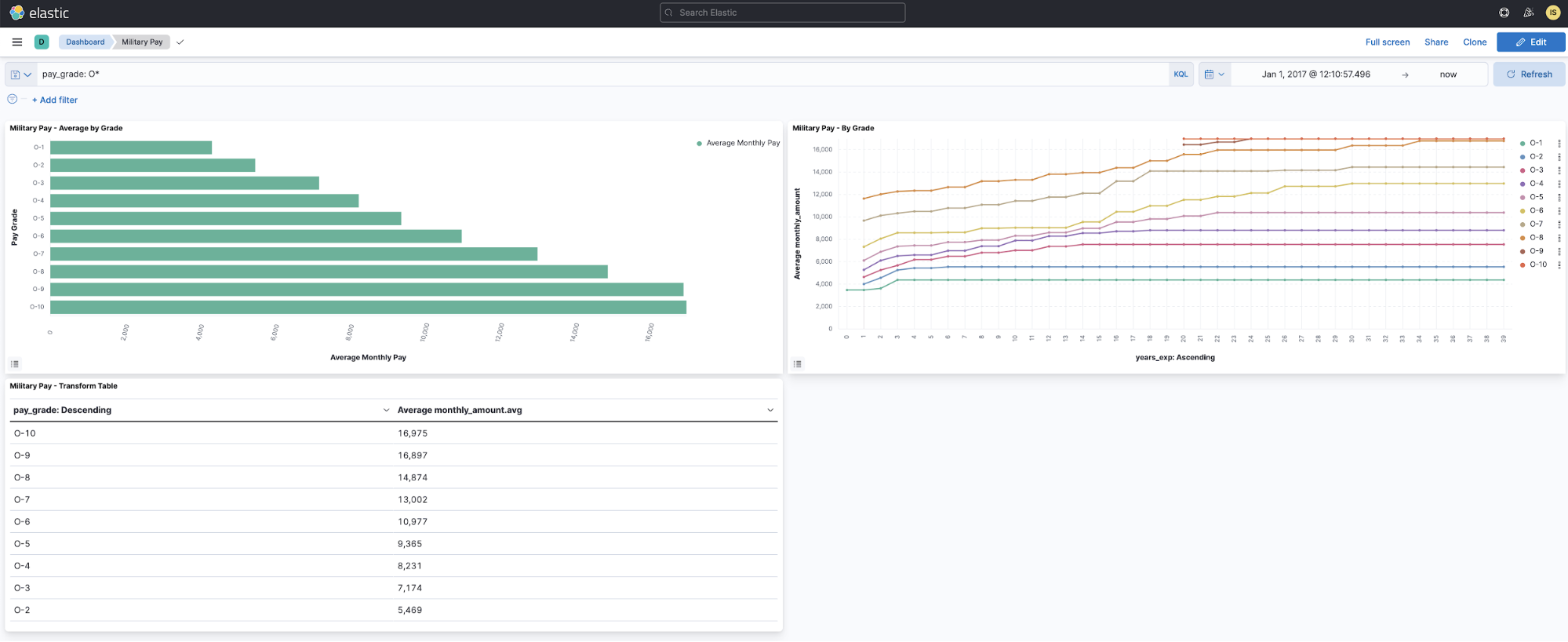 Housing
Getting housing data indexed into Elasticsearch required an ingest pipeline in order to associate each record with state (e.g., Florida, Texas) and geolocation information so it could be displayed using Kibana Maps.
The end result is an interactive map where users can see housing allowances per state and the ability to filter based on their pay grade and years of experience.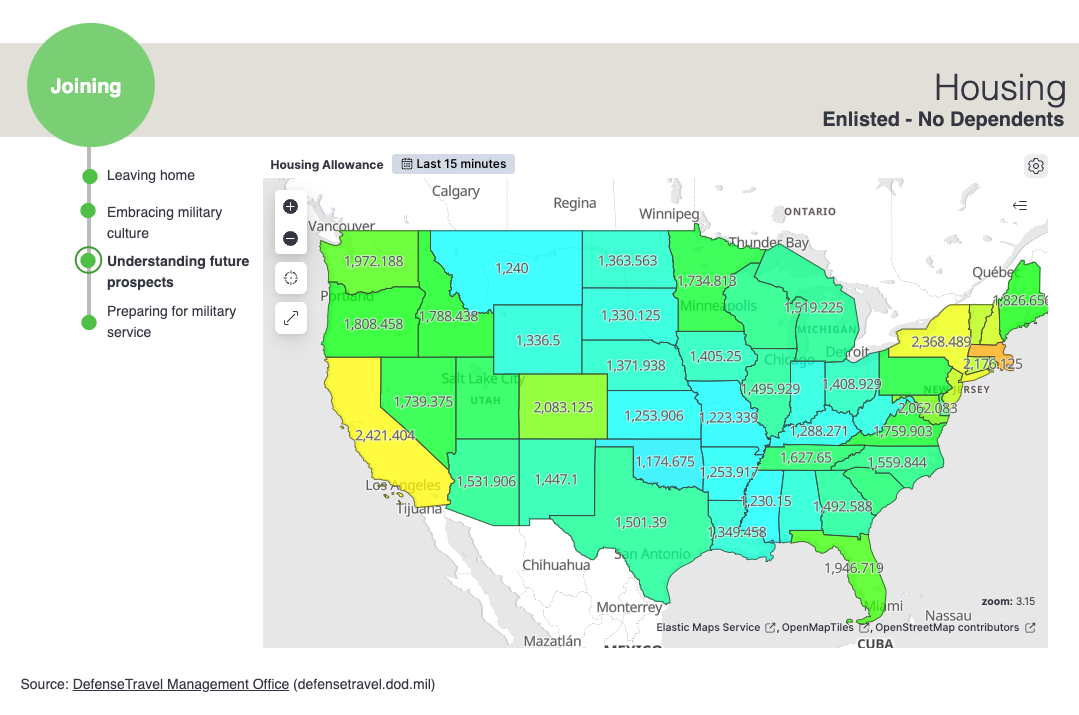 VA loans
After joining, a significant benefit is becoming eligible for VA-backed mortgages to purchase property. The U.S. Department of Veterans Affairs provides lender statistics dating back to 2015 comprising over 8,000 records. For the dashboard, we distill this into a couple points of interest:
Who are the top lenders, and how much are they lending on average?

Which lenders are processing the most loans and have the most experience?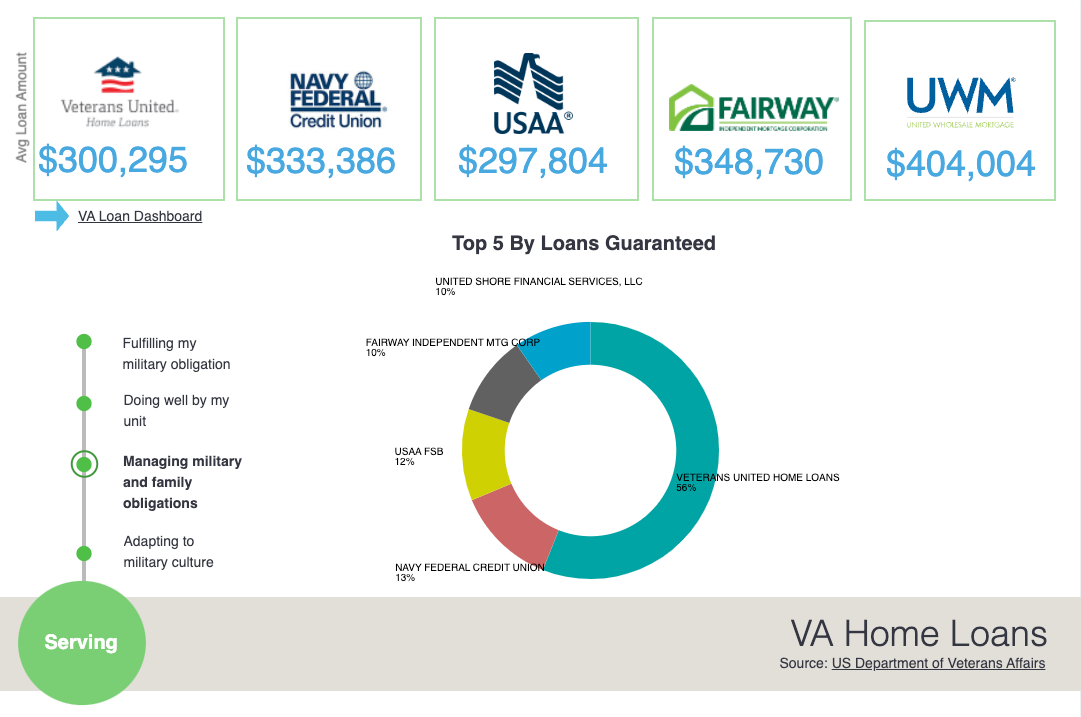 If we want to dig further, we can view the dashboard, which provides trends in mortgage amounts over time. From here, we could also filter data to what is of interest.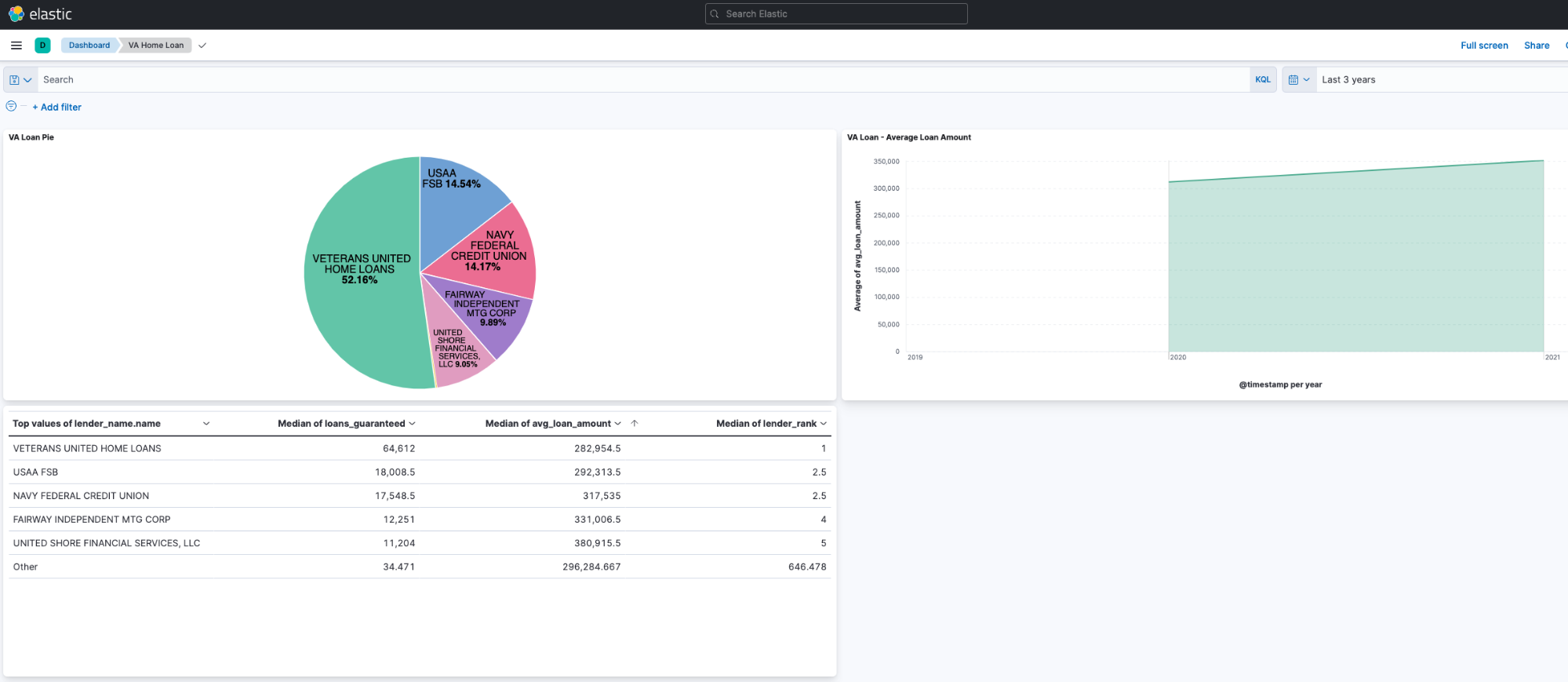 VA patient wait times
Access to care is vital, and it can be confusing to determine when you are eligible for community care. Part of the guidelines from the Mission Act mention one criteria for being eligible for community care when an appointment cannot be made with the VA within 20 days.
Using the APIs provided by the VA, we can make this data transparent by providing an interactive Kibana map view showing the states with the longest wait times, as well as displaying data for specific VA health facilities.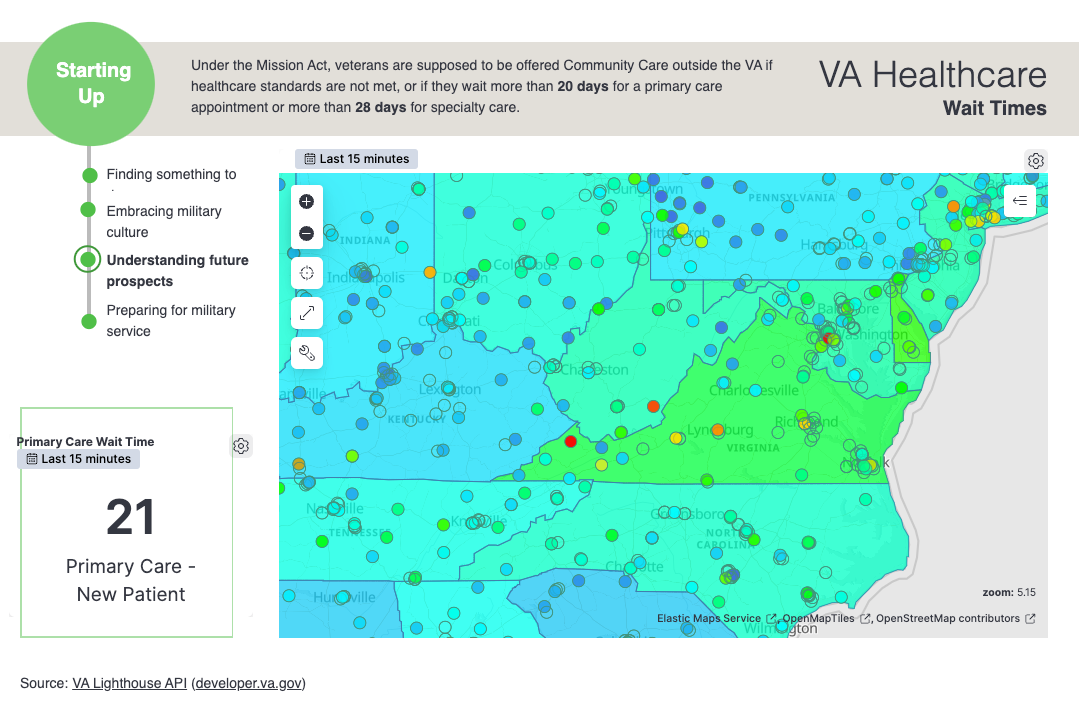 Patient satisfaction
Just having access to care isn't enough. Satisfaction scores can be looked at from the perspective of the patient and the health facility. This data is also available from the VA Lighthouse API.
This is a data point that you could look at in this Kibana Map view as you're selecting your preferred VA facility and sketching out the most convenient driving routes.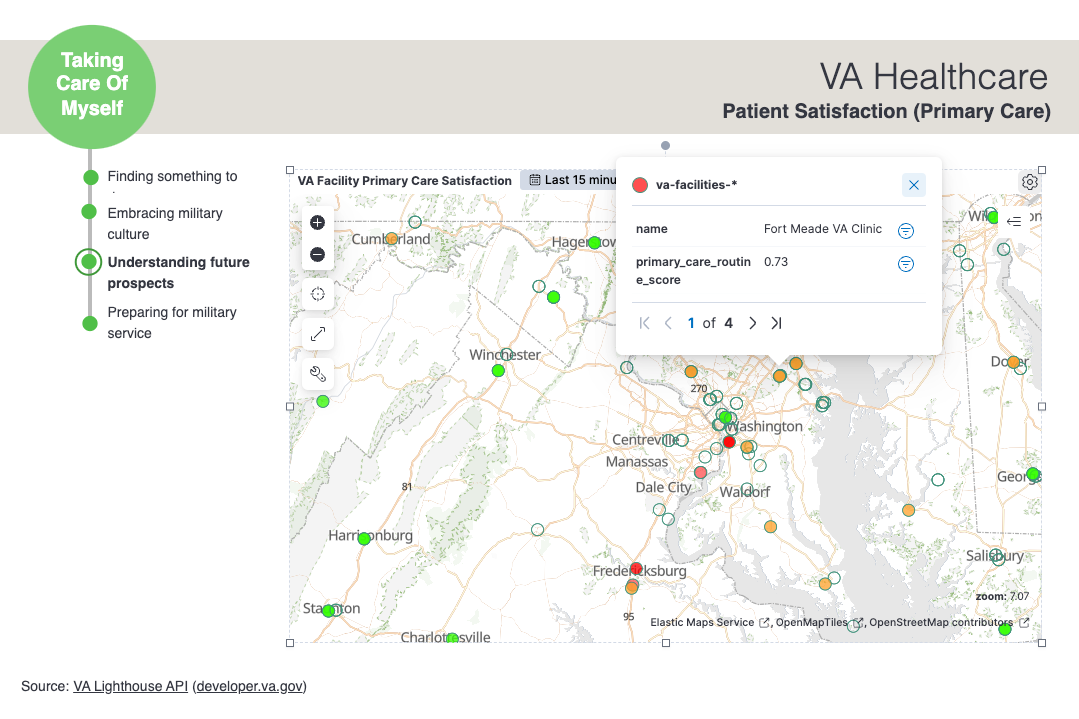 Medicare Part D – Drug costs
The reporting of drug costs from Medicare Part D provides some transparency into the cost of prescriptions. Trend graphs help us see where prescription costs are rising, and a map view shows how the cost of an average claim compares by state.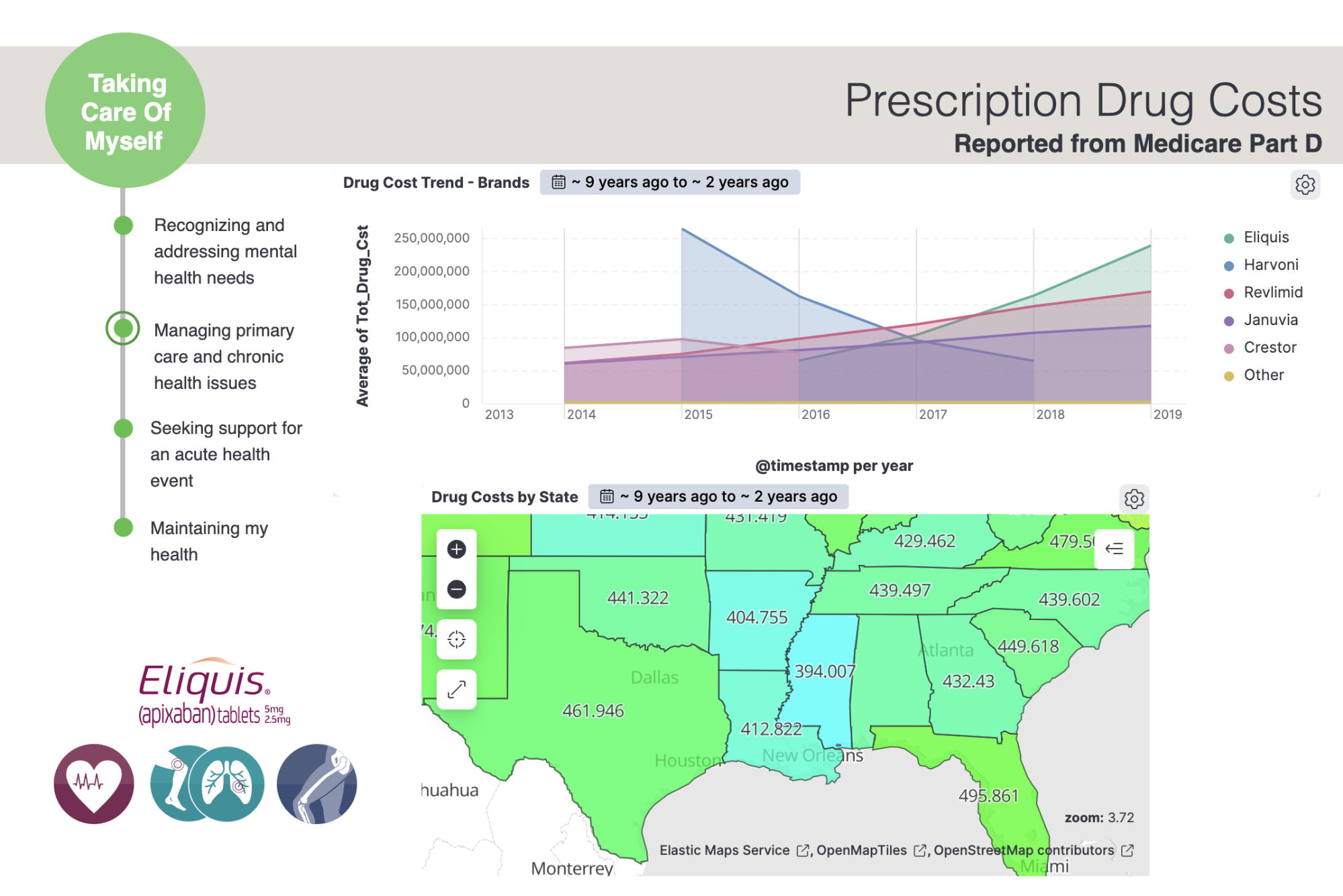 Getting started with Elastic
This challenge-winning tool is just one example of how much can be accomplished — and the invaluable impact that can be made — with Elastic's search-powered solutions. Interested in finding out what's possible? Learn more about the Elastic Stack.
Are you a U.S. veteran or active duty military interested in learning more about Elastic? Operation Giving Back provides all U.S. veterans and active duty military personnel with access to Elastic training to help them grow and diversify their technical skill set.
With over 600 active participants, Operation Giving Back is about Elastic saying thank you to all military personnel by providing a leg up when it comes to technical skills development. If you need help along the way, we are here for you! Check out the resources below to connect with our community and get the support you need.