In China, the Spring Festival Holiday marks the Lunar New Year. It is the largest celebration in the country, a time when red lanterns appear along the streets and fireworks light up the sky. The Spring Festival is also a public holiday, taking place between February 4-11. Most Chinese workers start the holiday at the beginning of February and stretch the time off to between 10 and 15 days to spend time with their families.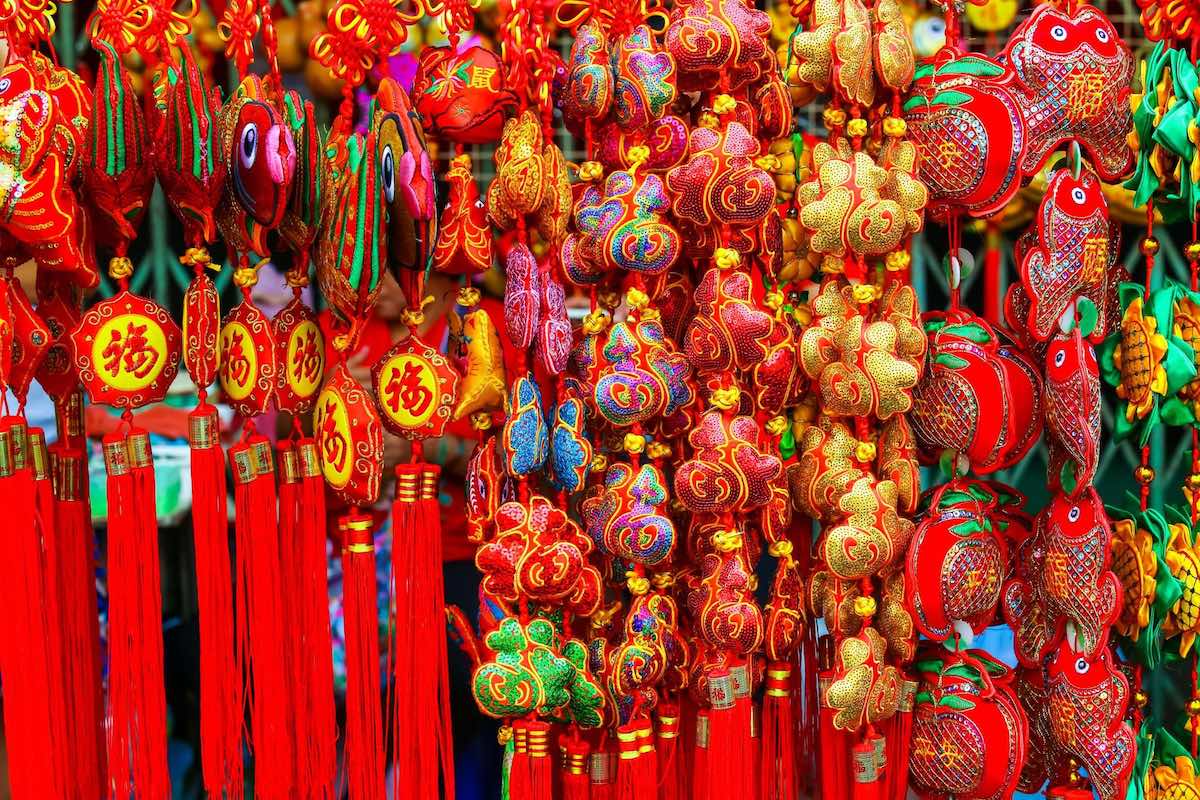 In the lead up to the Spring Festival and the long break, many Chinese companies will hold an annual dinner. It is an opportunity to reflect on the year's successes and to look towards the future. When I started at Elastic a year ago, I was the 5th Elastician in China. I'd come from Salesforce, where I had started as their first China-based Sales Representative. When I started at Elastic, the market was just beginning to emerge, and the team consisted of just one Solutions Architect, one DevRel advocate, one Sales Rep in Beijing, and one Support Engineer.
In the year since I joined Elastic, we've grown to 25 Elasticians working in a variety of roles across different teams. Sales associates, sales representative, devrel, support engineers, and R&D Engineers
 — all are represented. We've also built a great relationship with the community and our partners. One of our biggest accomplishments, perhaps, was bringing together the APJ Elastic community for the Elastic Develops Conference (EDC). The event took place in Shenzhen with 620 attendees, selling over 500 tickets. Truly a great accomplishment for a small, dedicated team.
I wanted to celebrate this incredible growth. So, before we took time off with our family and friends for the Spring Festival, I organized a group dinner and several team-building activities to bring our Elastic team together, reflect on our success, and have a little bit of well-deserved fun.
Fortunately, I'd heard that Aaron Katz, Elastic Chief Revenue Officer was to be in the region the week of our intended gathering. I was excited by the opportunity to have him learn more about our customers, our partners, and how we are running the business. So, to make our celebration really special, I invited Aaron to fly to Beijing two days early to meet the team and join us in some team activities. I also invited Leah Sutton (Elastic VP of Global Human Resources), Joen van Driel (VP of the Asia-Pacific), Pankaj Khushani (Senior Director of Partners), and Chongzhe Li (team lead of R&D) to join us, and they all agreed.
I picked up the leadership team from the airport on Friday, January 18. That evening we kicked off the festivities with a group dinner. The idea for the evening was just to spend time with our colleagues from out West, leave our worries behind, and have a little fun.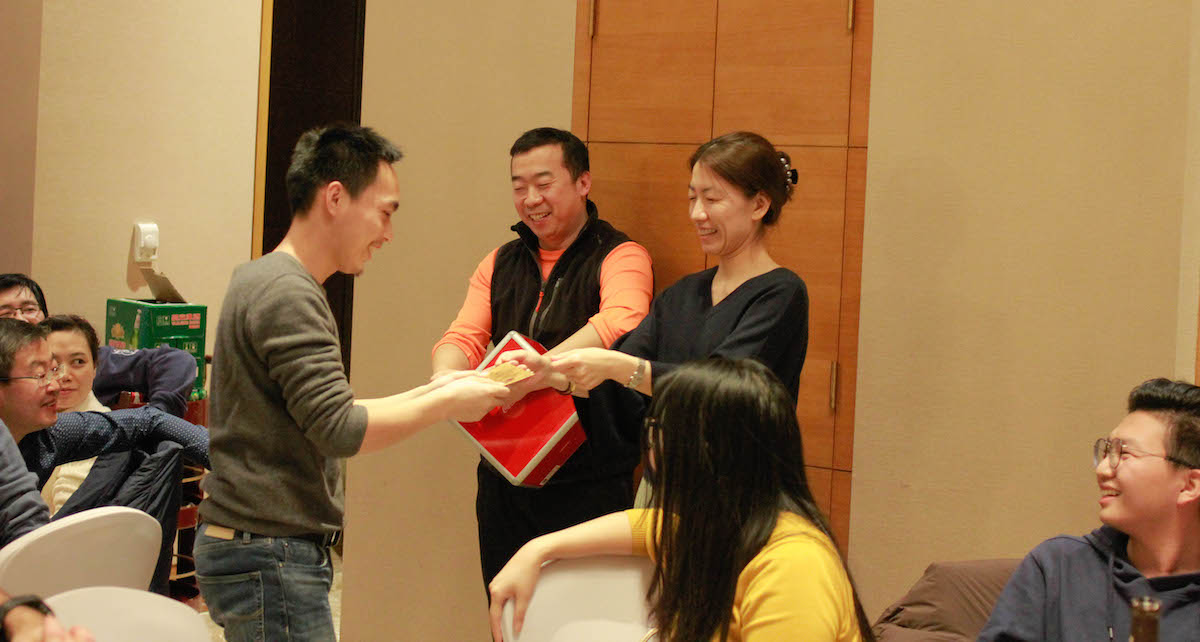 The celebration continued Saturday morning when the China team, along with leadership, made a group outing to Gubei Water Town. Gubei Water Town is a two hour drive from our office but well-worth the car time. It's a historic place known for its canals, the beautiful Mandarin Duck Lake Reservoir (which is reported to be the largest wild duck habitat in Asia), and the Simatai section of the Great Wall.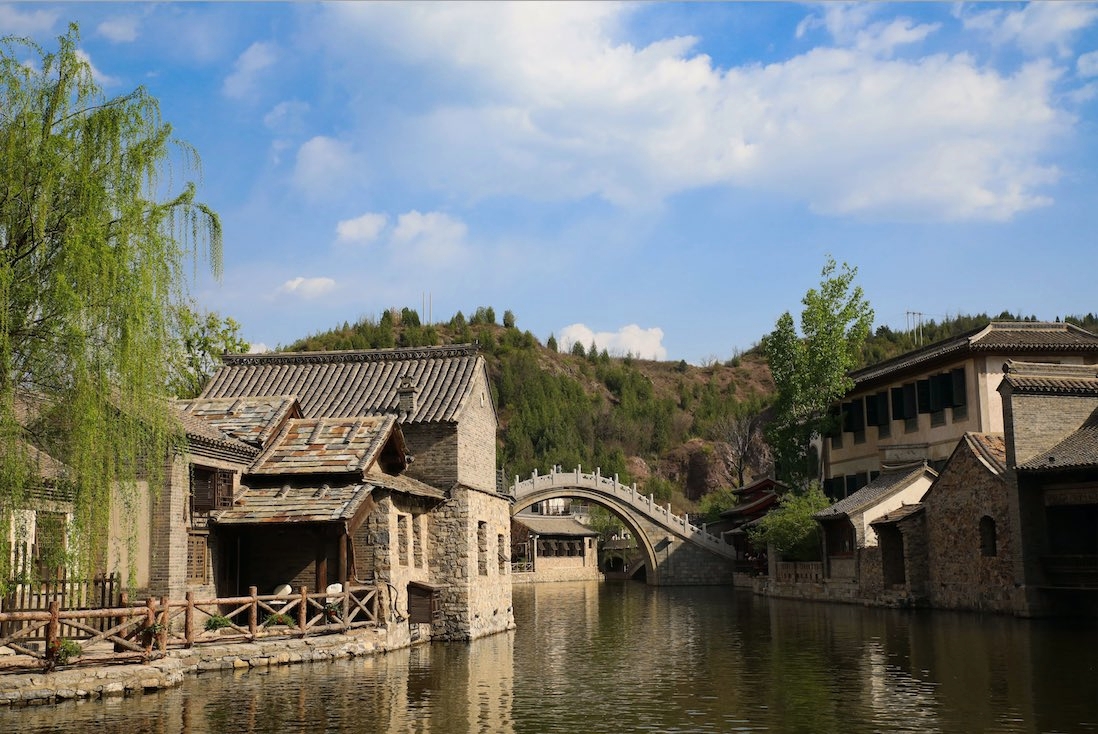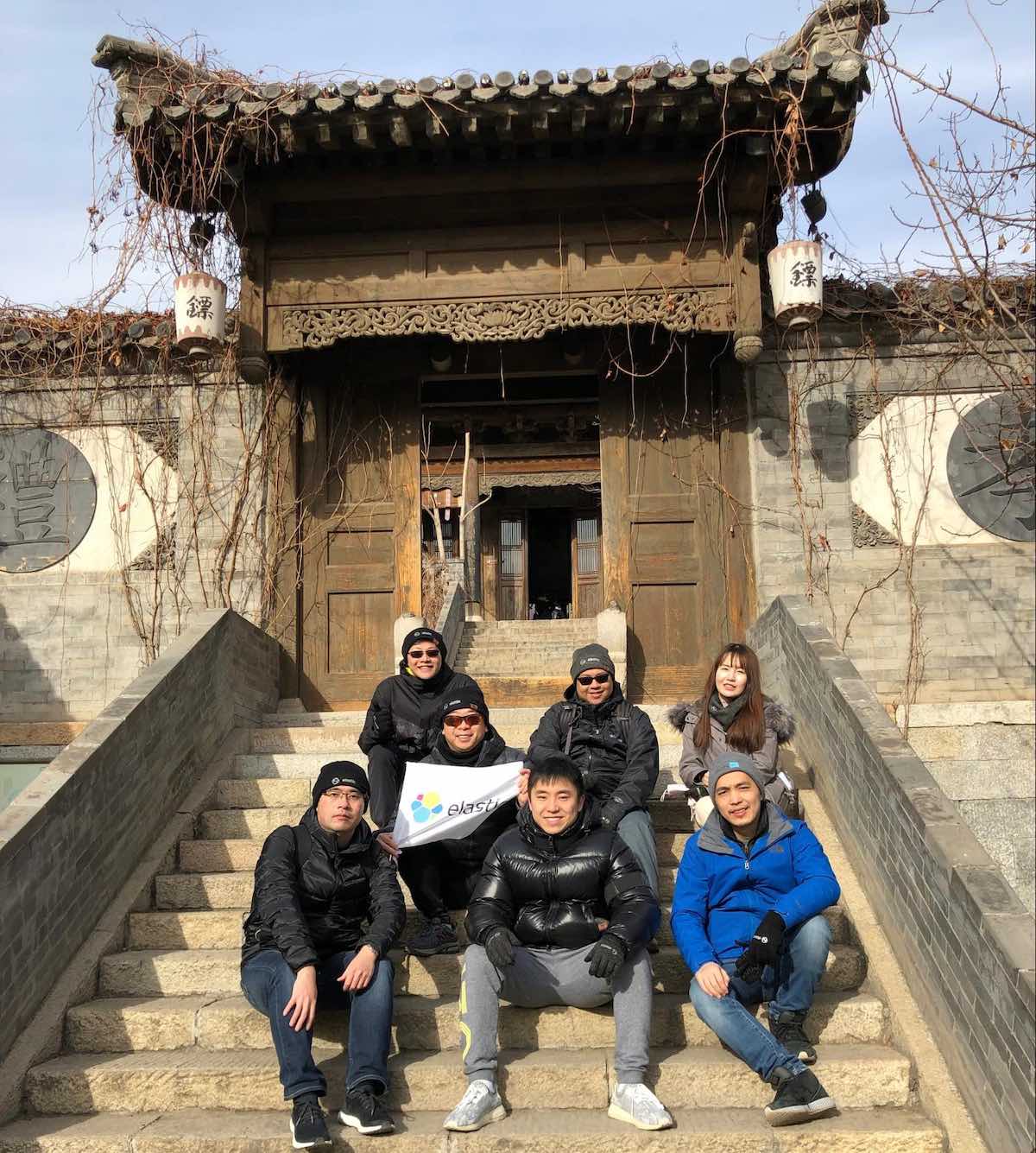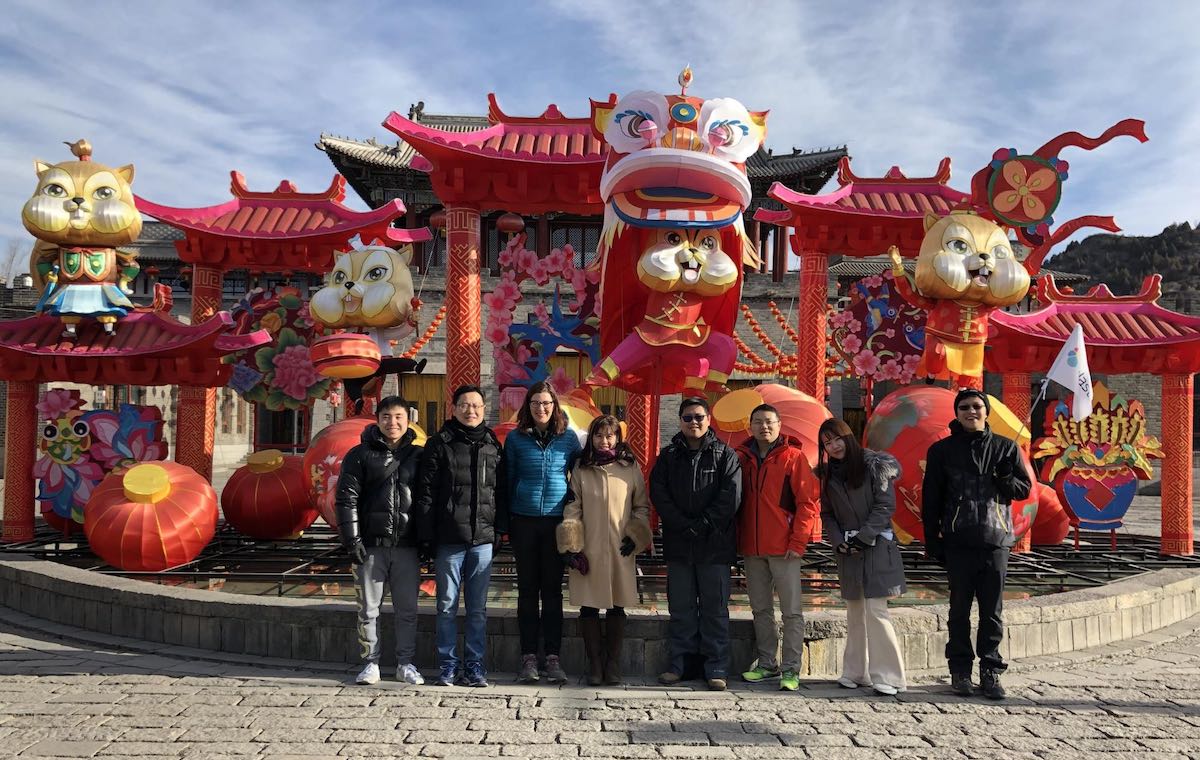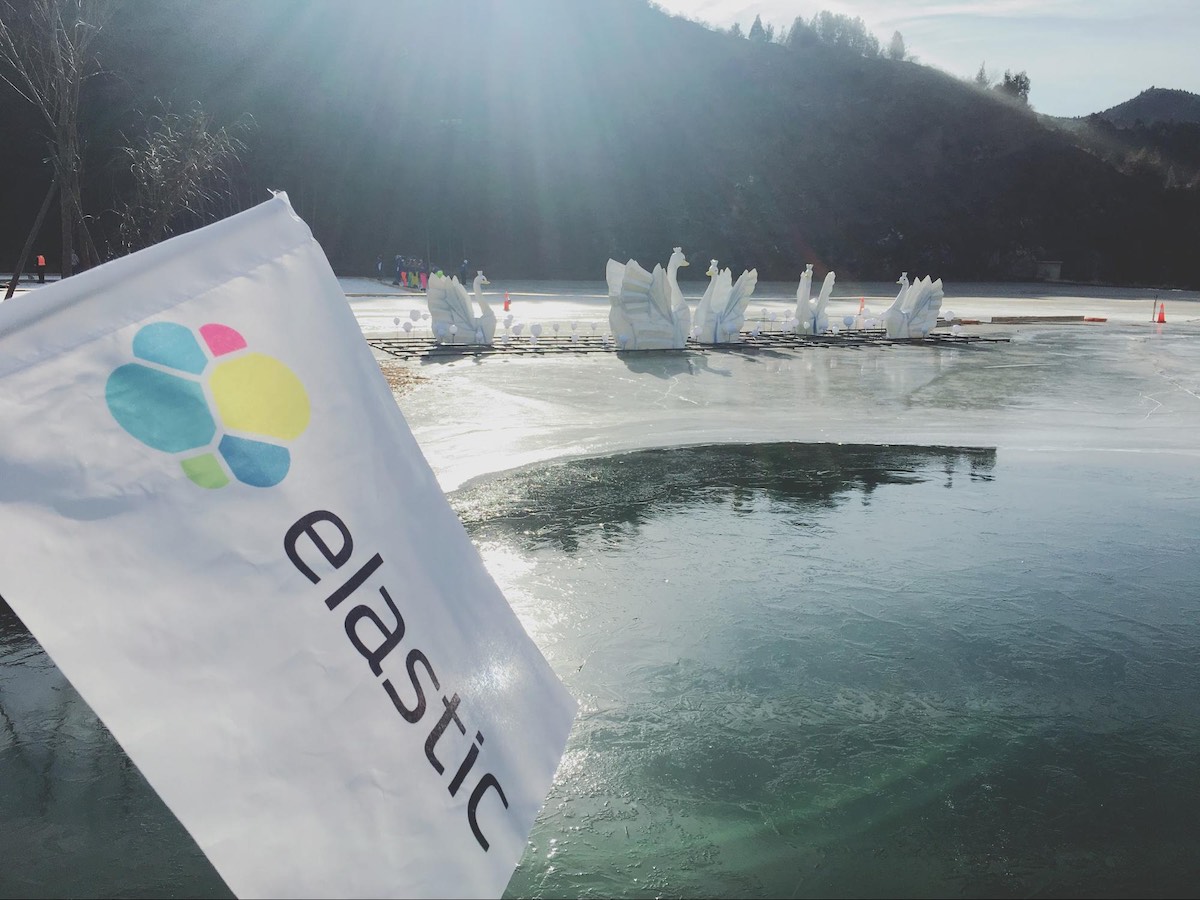 Developed in the Ming Dynasty, the Simatai section of the Great Wall is perhaps the most stunning portion. It is also extremely steep — many people take gondolas to the top. It's more of a climb, really, but we were up for the challenge. We spent several hours exploring the wall's famous watchtowers and taking pictures from the cliff edges of the Wall's fantastic views. Hiking the Wall created quite an appetite and in the evening we had another group dinner to fill those empty bellies and relax.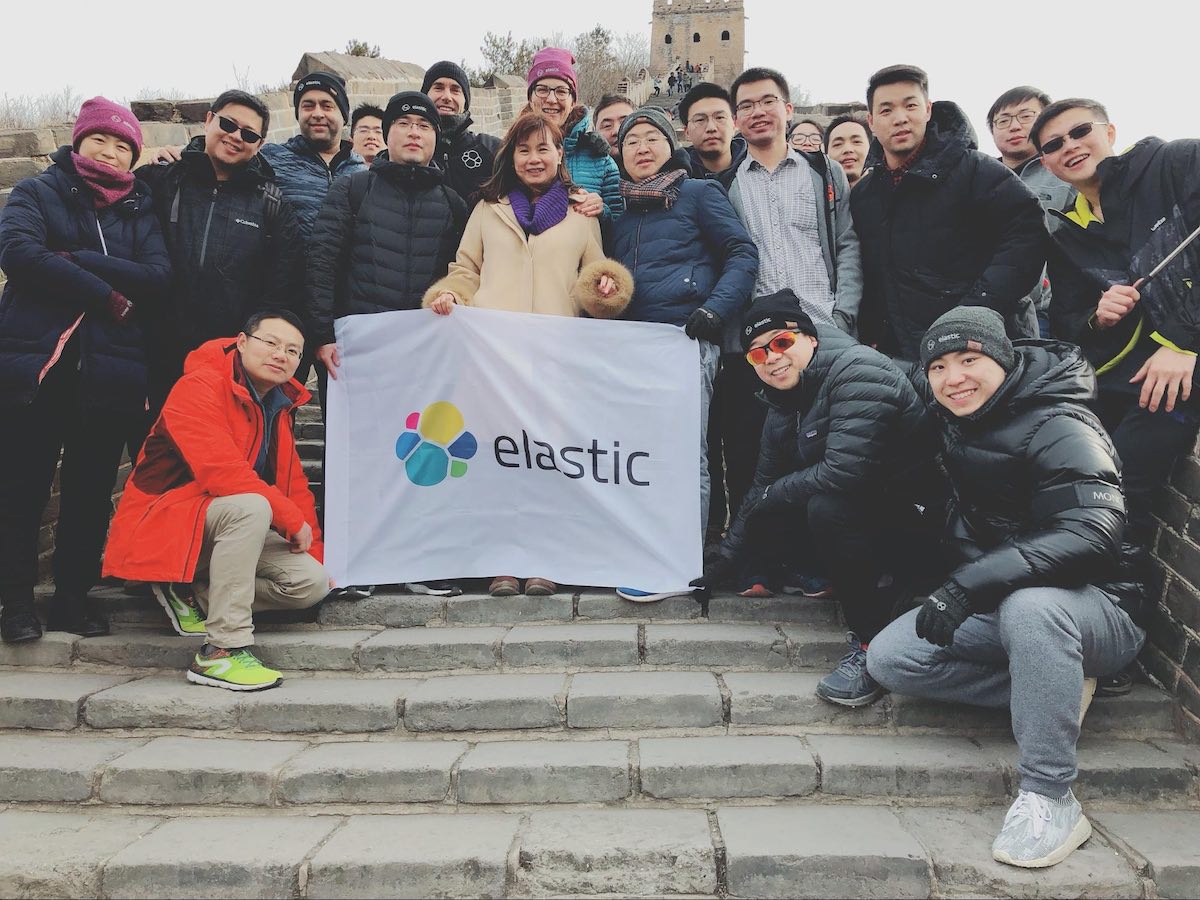 Selling Elastic products in China is different — sometimes quite different — than selling in the US. Having Aaron, Leah, Joen, Pankaj, and Chongzhe in town was a unique opportunity to bring together some of our trusted partners with Elastic leadership to discuss the unique challenges we face. On Sunday evening, we held an Elastic partner appreciation dinner. We invited ten partners from around the Beijing area to meet Elastic leadership and discuss strategy, potential business plans, and to enjoy a good meal. Partners at the dinner included Uinnova Beijing, Xiaotong, Digital China, Shenzhen Macro, Shanghai Puxiang, Alibaba and Tencent Cloud. A great crowd!
Looking back on the last year and looking forward to the new one, I see the incredible growth of our team as great success. It takes time to build a team and customer confidence, and we've done so at an accelerated pace. Hiking the Great Wall and celebrating the Lunar New Year felt symbolically charged. It helped me to see that we are ready as a team to build something real, take on any challenge, and fully support our customers, partners, and their success — today and into the future.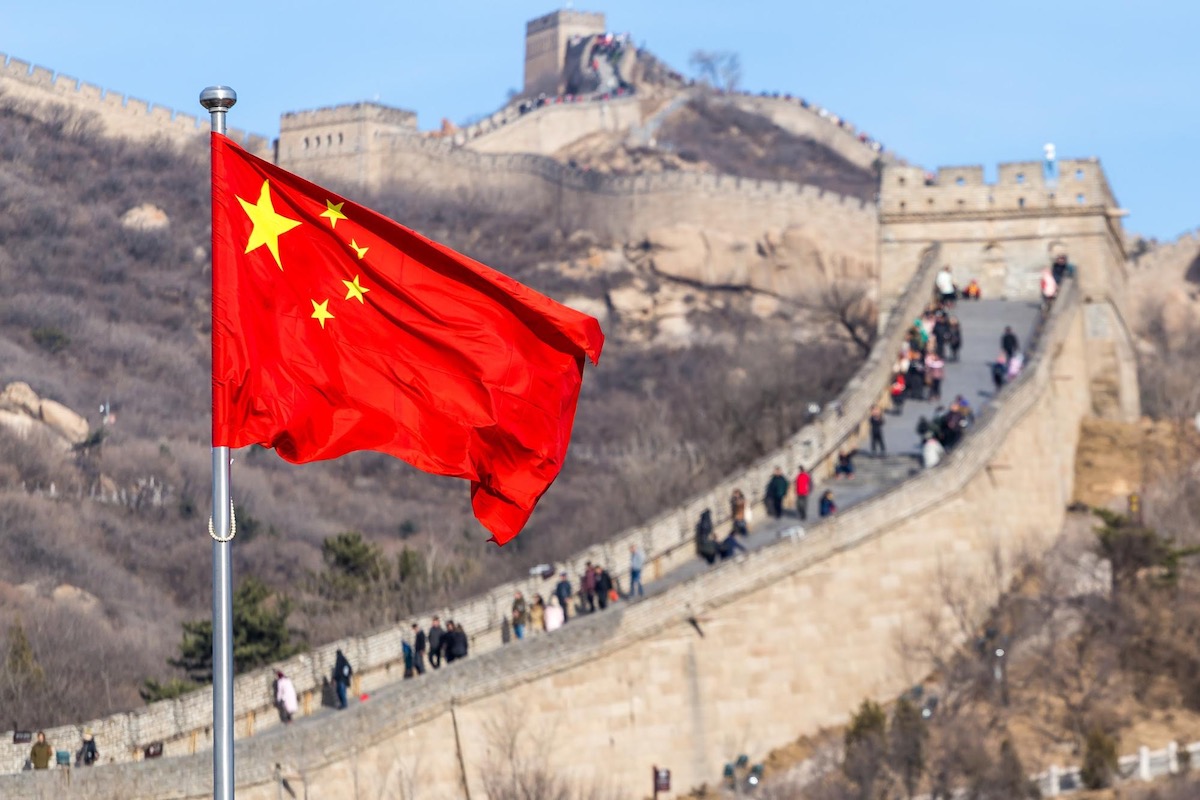 新年快乐
---
Learn more about our teams and career opportunities in China and apply today.