Five signs you need to replace your SIEM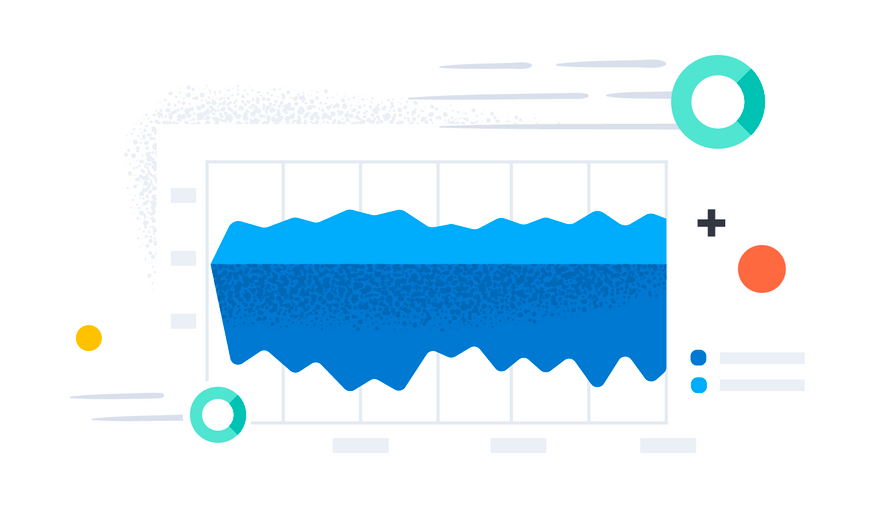 Security teams with an existing security information and event management (SIEM) investment may find themselves having to pay more to their vendor in order to ingest and index more of their data. A recent report revealed that almost half (44%) of organizations want to augment or replace their current SIEM solution.
It may be time to replace your SIEM.
Fortunately, Elastic allows all users to try out a new, powerful SIEM with little to no upfront cost. The solution takes an open approach, and data is free to ingest — empowering teams to experience what it feels like to gather unlimited data under a single solution. 
So do you need to replace? Here we establish five pain points that may confirm your need for SIEM replacement.
1. Ingesting and storing data is cost-prohibitive
If your current SIEM vendor is charging you for data storage, you're likely leaving a lot of vital contextual data untapped for the sake of budget. Unfortunately, without fast access to activity data and context, your team's ability to properly protect your organization is limited. 
2. Investigations are running slow
If your team's queries are taking hours, it's time to consider a more modern tool to help get the answers you need in real-time. You should expect a SIEM solution that provides results in seconds or less. 
3. Inflexible platform
Many legacy SIEMs weren't built to adjust to your team's specific style of work. The flexibility to build custom integrations, dashboards, and workflows for a variety of outcomes is a strong plus.
4. On-prem only
If your SIEM solution can't keep pace with a multi-cloud world, you'll need a complementary tool to help you achieve the scalability and automation that only a modern SIEM can provide.
5. Limited user community
Without an open approach to security, your vendor may not be integrating input from the broader user community. This inhibits contributions and feedback that would otherwise ensure the SIEM is continuously innovating to meet an ever-evolving landscape of cyber threats. 
Legacy SIEMs just don't cut it
Many of the challenges teams are experiencing with their current SIEM offerings stem from the foundational infrastructure those SIEMs were built upon. The requirements of SIEM have vastly outgrown the traditionally static collection, storage, and analysis of security data. Organizations need dynamic and actionable insights into that data, environment-wide correlations, integrated threat intelligence, and real-time investigative capabilities to drill down into areas of concern. 
With teams continuously integrating cloud services, the attack vector further expands. Now, monitoring across users, apps, behavior, and much more is all part of practitioners' daily routine.
"As workloads migrate to the cloud, monitoring cloud deployments becomes essential to the business," said Mandy Andress, CISO at Elastic. "Some older SIEMs needed a lot of care and feeding. Today's IT environments provide a firehose of data. While traditional SIEMs can ingest a lot of data, they don't embed analytics; it could take hours or days to analyze that data, which impacts the ability to quickly investigate suspicious activity."
Moving forward with replacement
Once you've decided to replace your SIEM, the natural next step is to find a highly scalable and flexible platform with which to collect, visualize, and analyze all security-related event logs. This new solution also has to have the ability to selectively forward the raw and/or converted logs back to your existing SIEM in order to satisfy compliance requirements. 
The replacement approach does not immediately eliminate the need for your original SIEM, as it still provides the complex correlation rules, case workflow and incident response management, and compliance reporting capabilities you've established over months or years of fine-tuning.
With Elastic alongside your existing SIEM, your team can modernize security operations — harnessing data at cloud speed and scale to effectively detect, investigate, and respond to evolving threats. What's more, with Elastic's resource-based pricing philosophy, users don't need to pay for ingesting data, thereby lowering the barrier to entry for teams looking to feel out the solution before investing further resources.
Real-world use case
USAA augmented its SIEM using Elastic and immediately started noticing results. USAA's first quick win occurred during an interactive investigation wherein the team was analyzing web proxy bandwidth consumers. They quickly noticed excessive bandwidth consumption and, within a couple minutes, identified the source of network misuse.
USAA's second quick win came from near-real-time investigation afforded by the speed Elastic is renowned for. The team detected a customer-facing app that was being scanned over the network and identified the source of port scanning activity within 2–3 minutes. The existing SIEM, by comparison, was only 2% complete with the initial search within the same timeframe.
From this shift in passive data gathering to active investigation, USAA transformed its team from security "gatherers" to "hunters" by using Elastic. Advance your own team's security maturity on a unified, open platform for SIEM and security analytics.
Let's get you started
SIEM replacement is a process, and our security experts are here to see you through it and help you achieve the results you're hoping for. 
If you're ready to take the next step toward a modern SIEM, start here with the SIEM Buyer's Guide.