Detect and respond to tomorrow's threats. Harness any data source at cloud scale. Achieve greater control at the host layer. Implement any security use case, and scale quickly. Advance operational maturity with free and open Elastic Security.
Download free Elastic Security in Kibana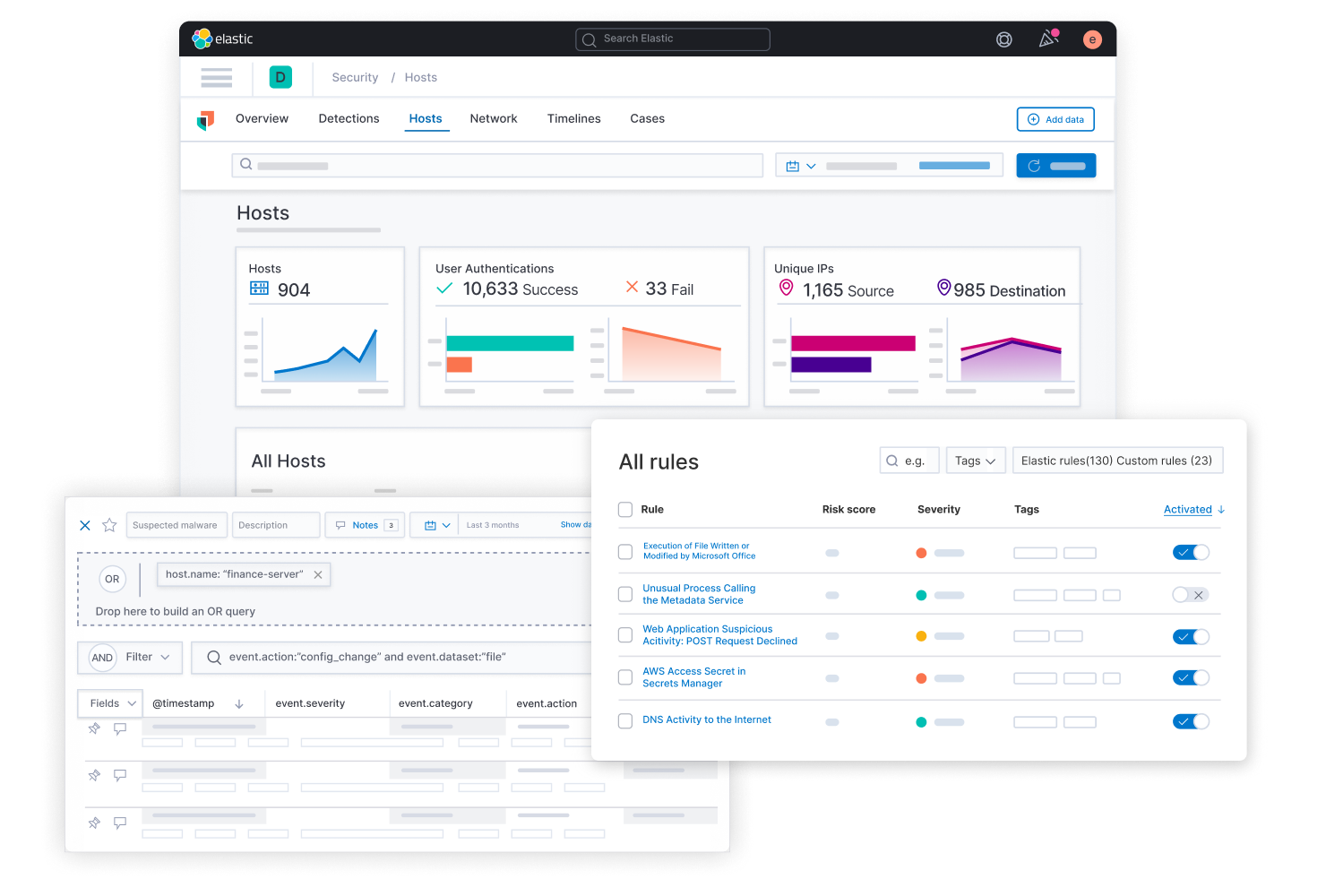 Learn about the Elastic Common Schema, an approach for applying a common data model.
Watch video
Apply host data from your Linux systems to detect threats with Auditbeat.
Watch webinar
Love the Elastic Stack for security analytics? Take the next step in defense with Elastic SIEM.
Watch webinar
New
Detect and respond faster with 7.13, which simplifies the adoption and use of osquery.
Take a new approach to SIEM. Scale your data fabric across multi-cloud environments. Analyze and enrich years of data. Unify analyst workflows and integrate with third-party technologies. Advance operational maturity with a platform for active threat management and incident response.
SignUpCTA
Elastic recognized in 2021 Gartner Magic Quadrant for Security Information and Event Management.
Download report
See search results in seconds with the speed of schema-on-write architecture. Explore custom dashboards, drill into events of interest, and pivot through underlying data.
With prebuilt data integrations, centralize information from your cloud, network, endpoints, applications — any source you'd like. Need a new integration? Collaborate with the Elastic community to build it.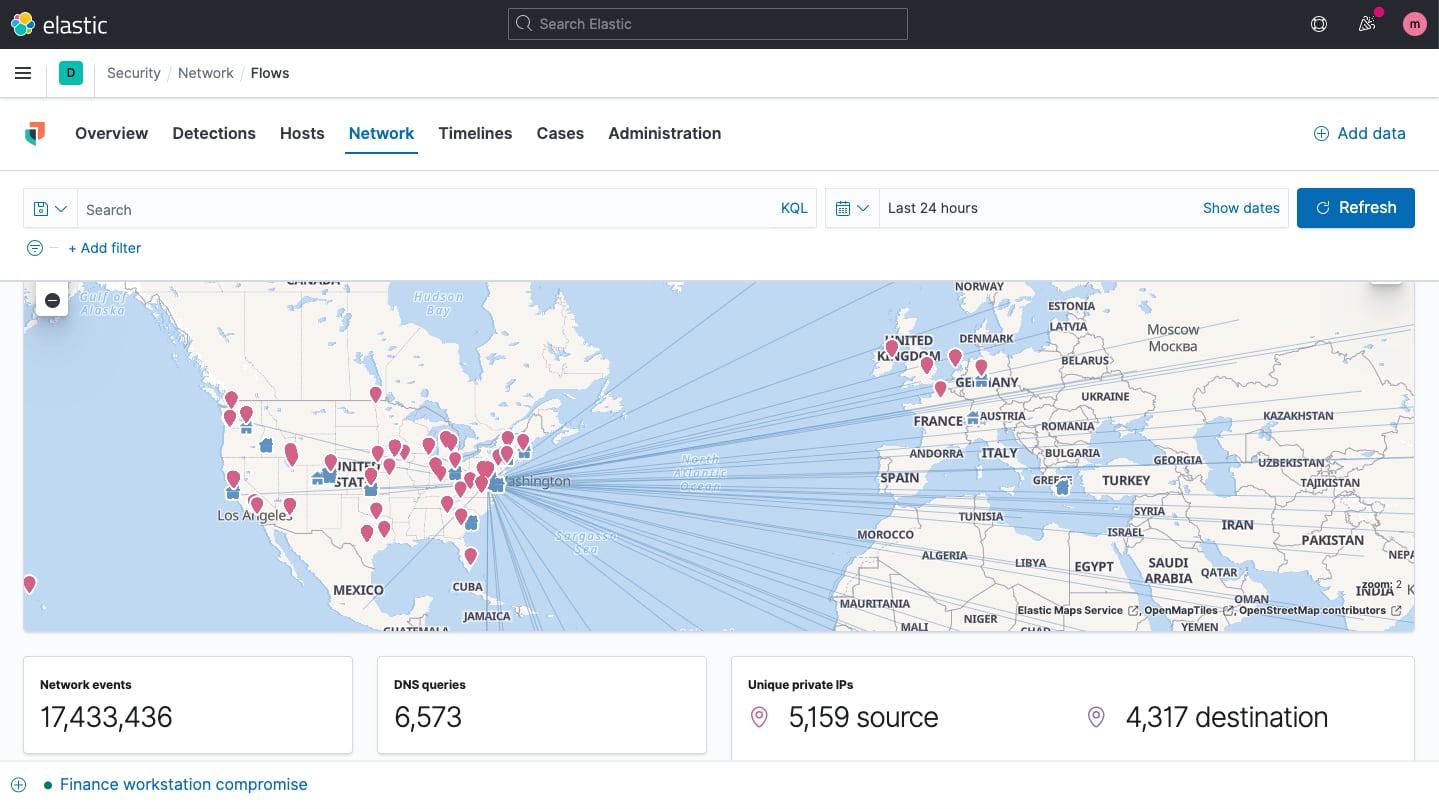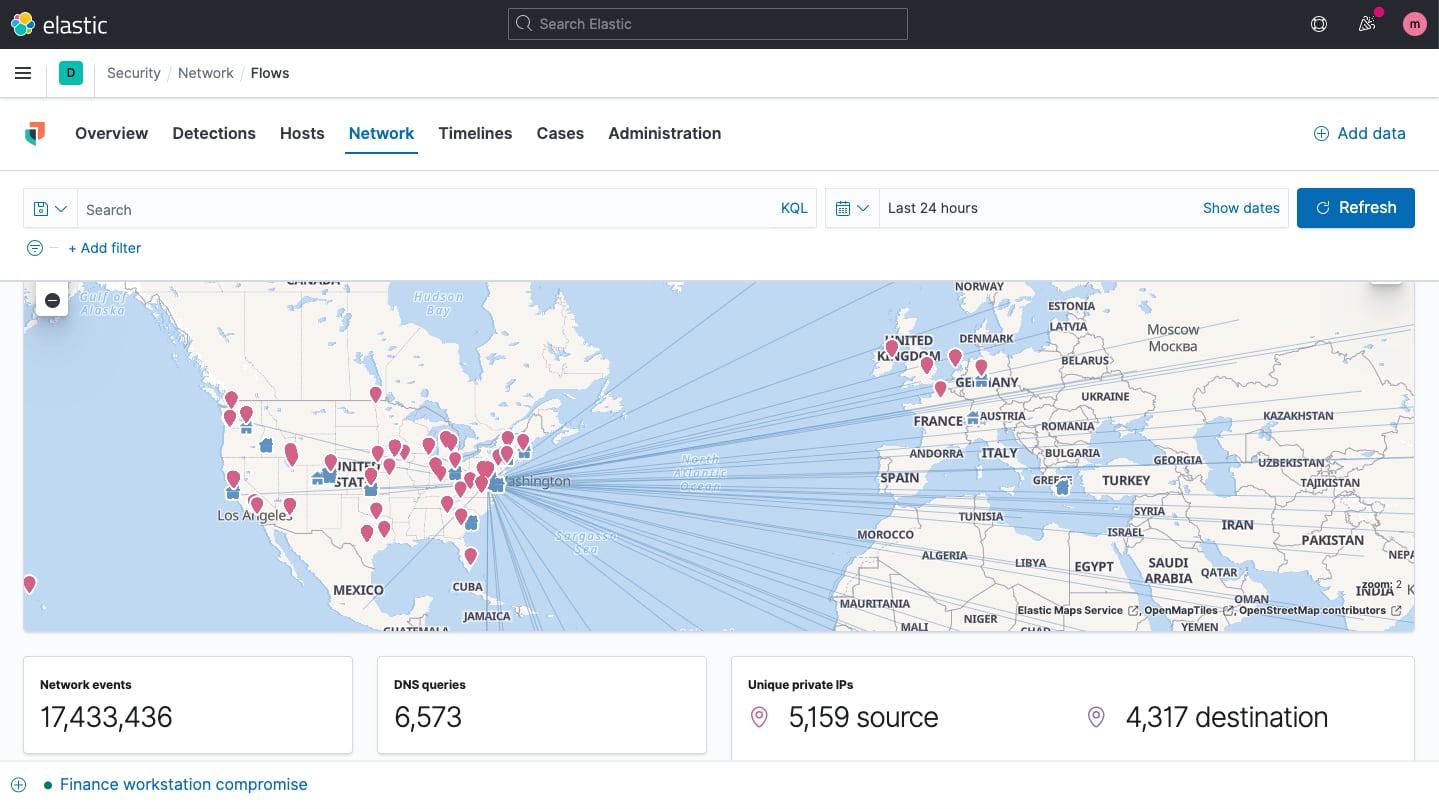 Gathering environmental activity and context is a vital first step to protect your company. Next, enable uniform analysis with Elastic Common Schema (ECS). The solution makes it easy to centrally analyze information from across your environment — no matter how disparate your data sources.
Elastic Security equips analysts to tackle threats. Triage events and perform investigations, gathering findings on an interactive timeline. Gather host data with osquery and glean insight with ad-hoc correlation. Maintain momentum with built-in case management and third-party workflow integrations.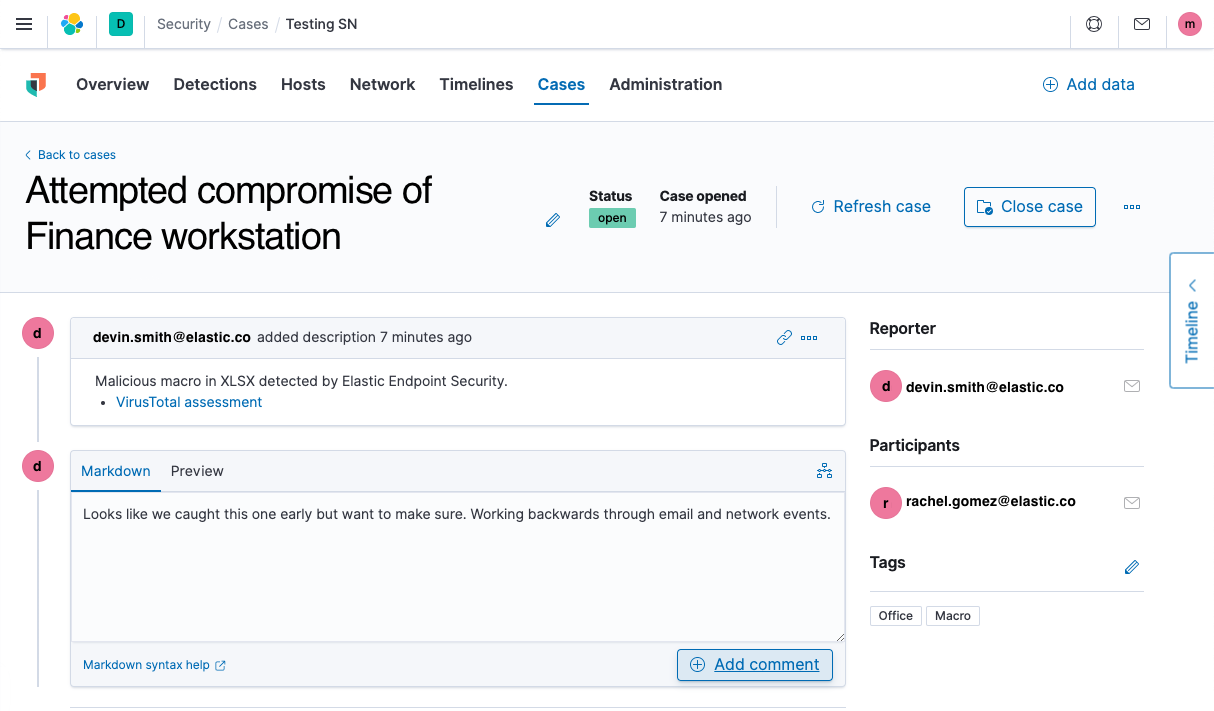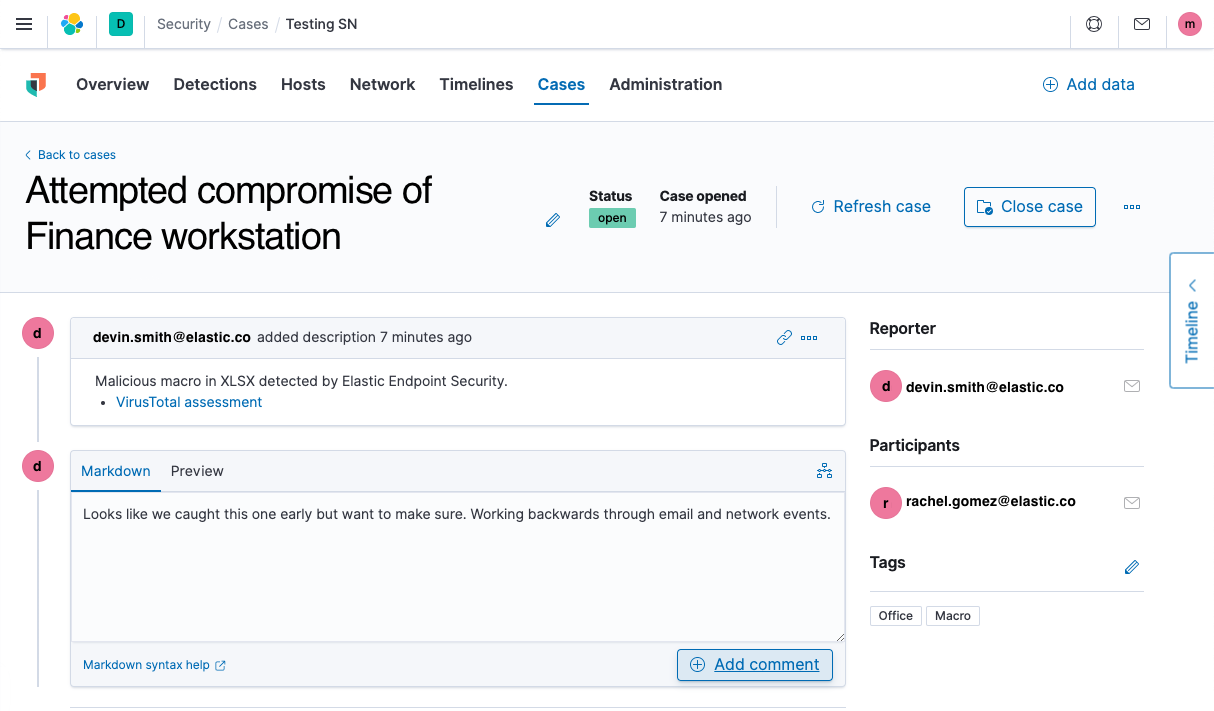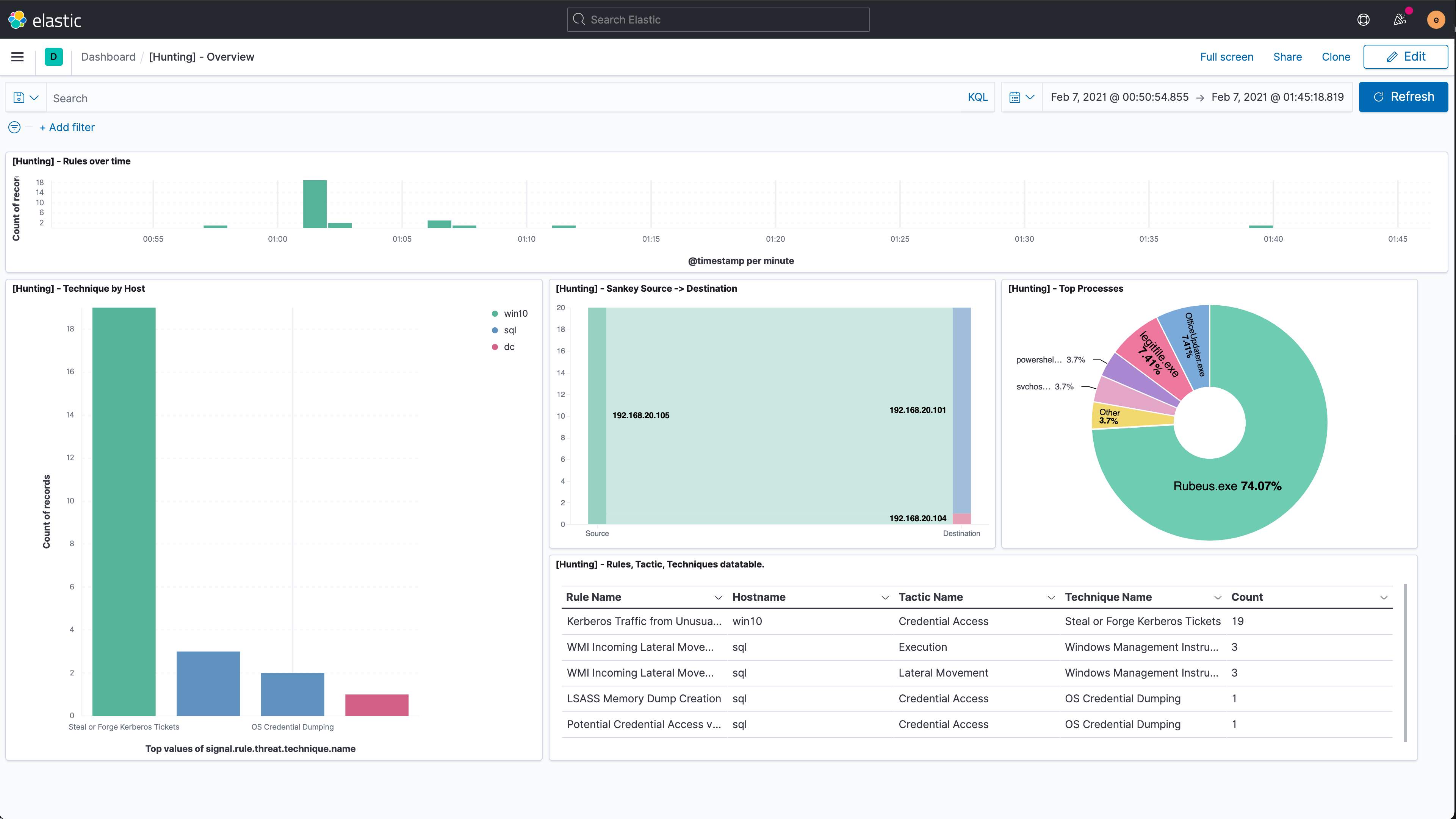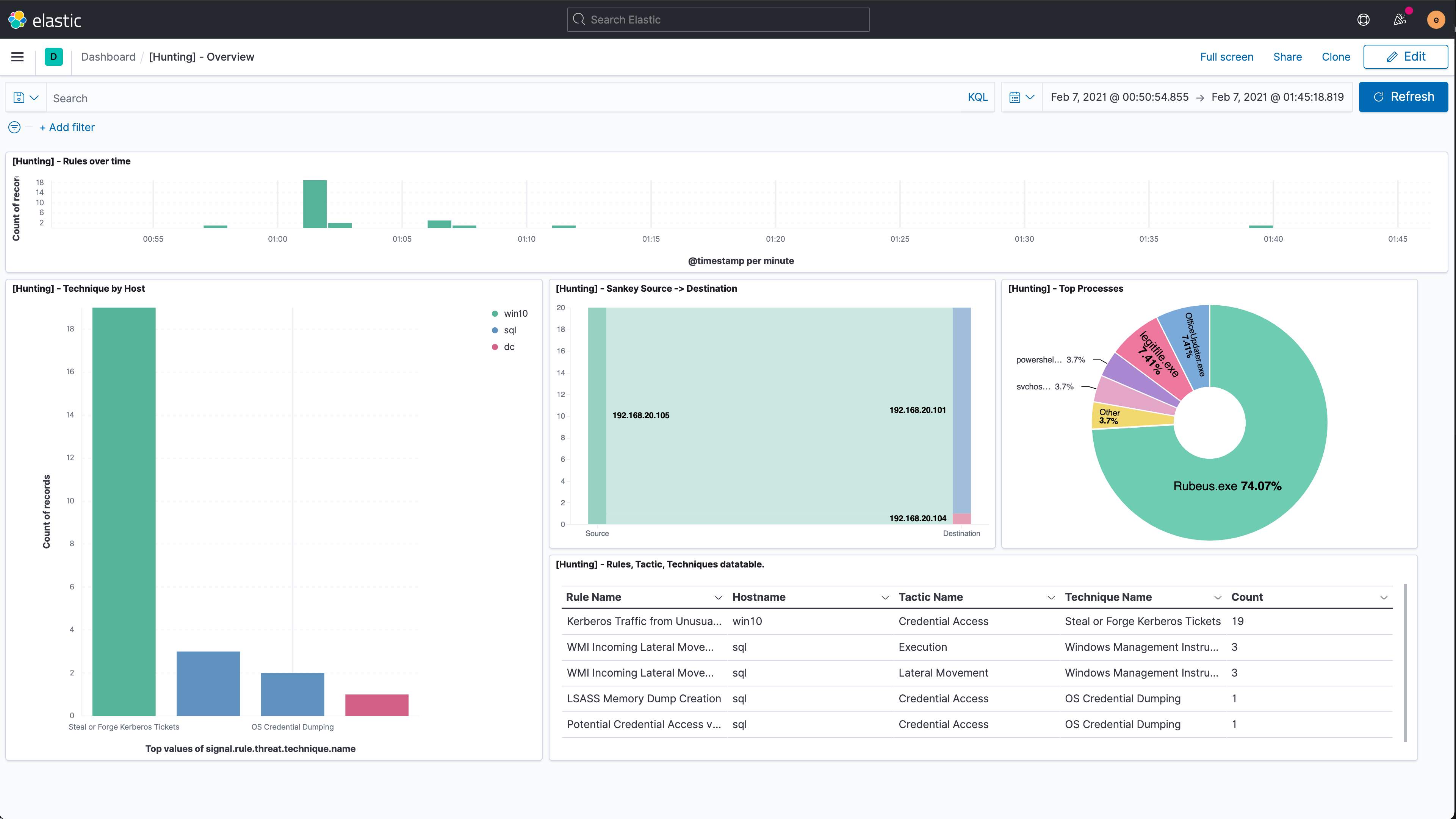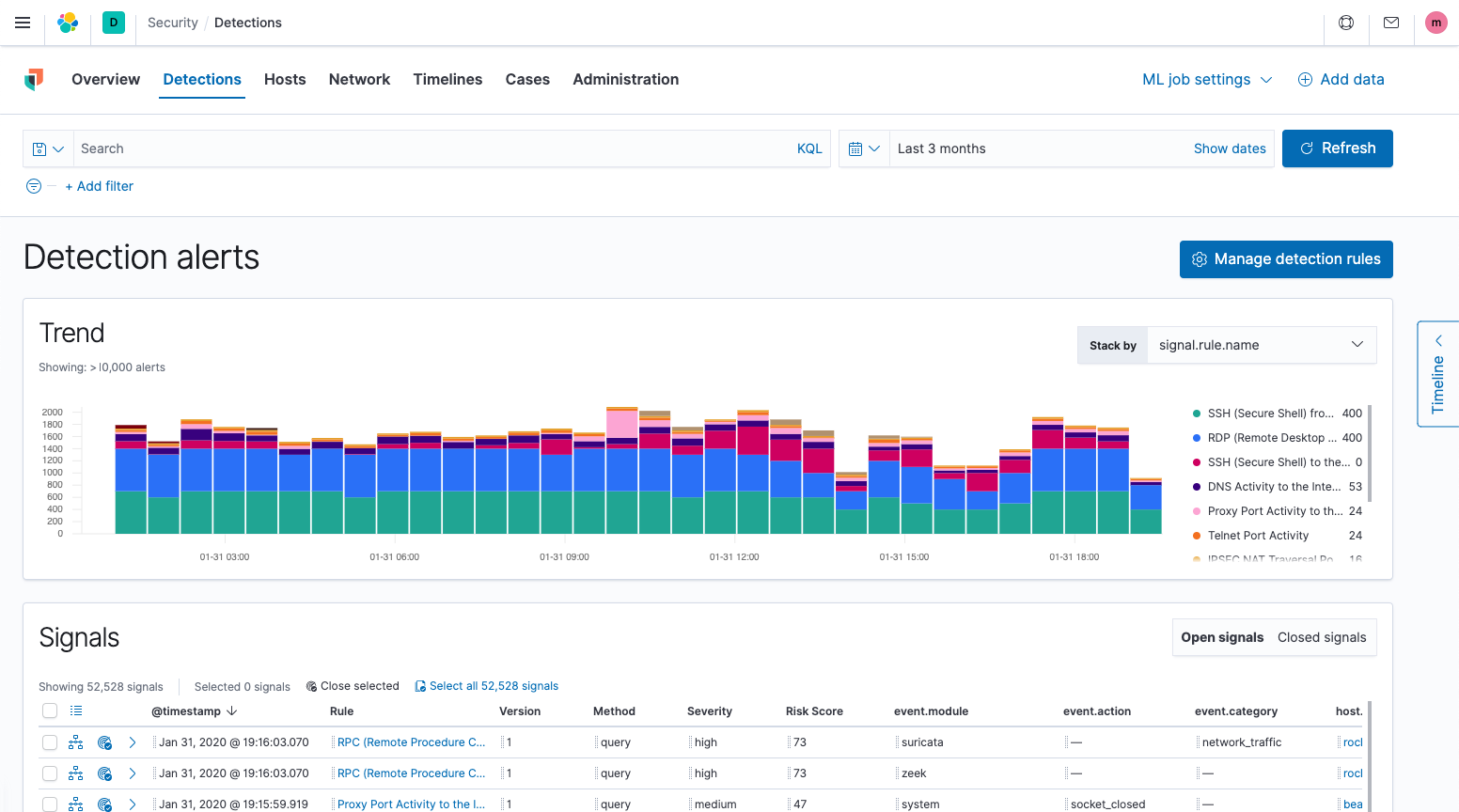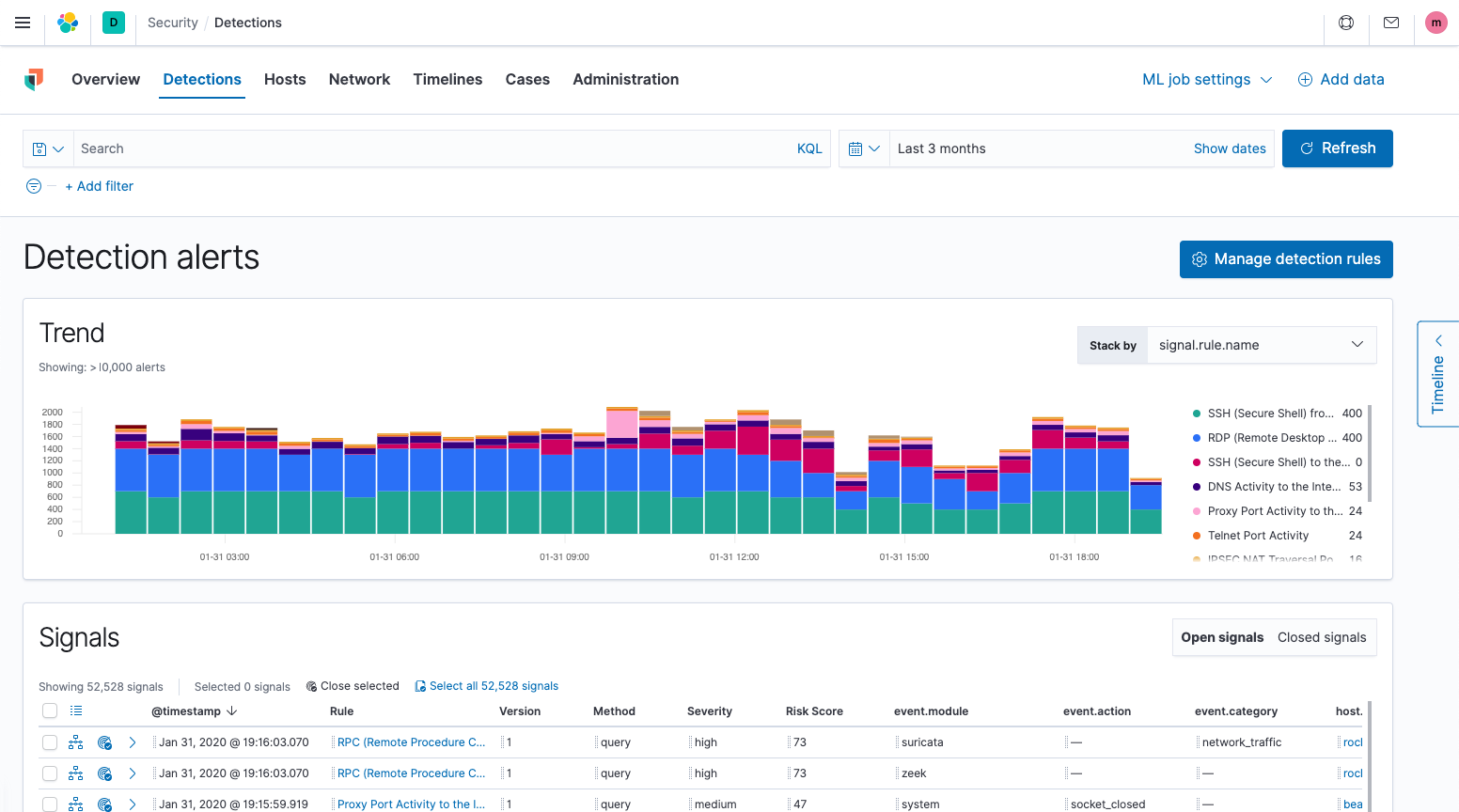 Continuously guard your environment with correlation rules that detect even unknown behaviors and tools indicative of potential threats. Compare against threat indicators and prioritize accordingly. Cut to what matters with preconfigured risk and severity scores. Detections are aligned with MITRE ATT&CK® and publicly available for immediate implementation.
One agent, many use cases
If you've deployed an agent to collect endpoint data, why not also prevent malware and ransomware with that same agent? Elastic Security prevents, detects, and responds to threats — all with a single agent, available free and open.
Trusted, used, and loved by
Cloud-ready, deployable anywhere
Auditbeat created an index pattern in Kibana with defined ECS fields, searches, visualizations, and dashboards. In a matter of minutes you can start viewing the latest system audit information in Elastic Security.
Auditbeat module assumes default operating system configuration. See the documentation for more details.