Detect, investigate, and respond to evolving threats. Harness any data source at cloud scale. Achieve greater control at the host layer. Implement modern security use cases, and scale quickly. Advance operational maturity with free and open Elastic Security.
Download free Elastic Security in Kibana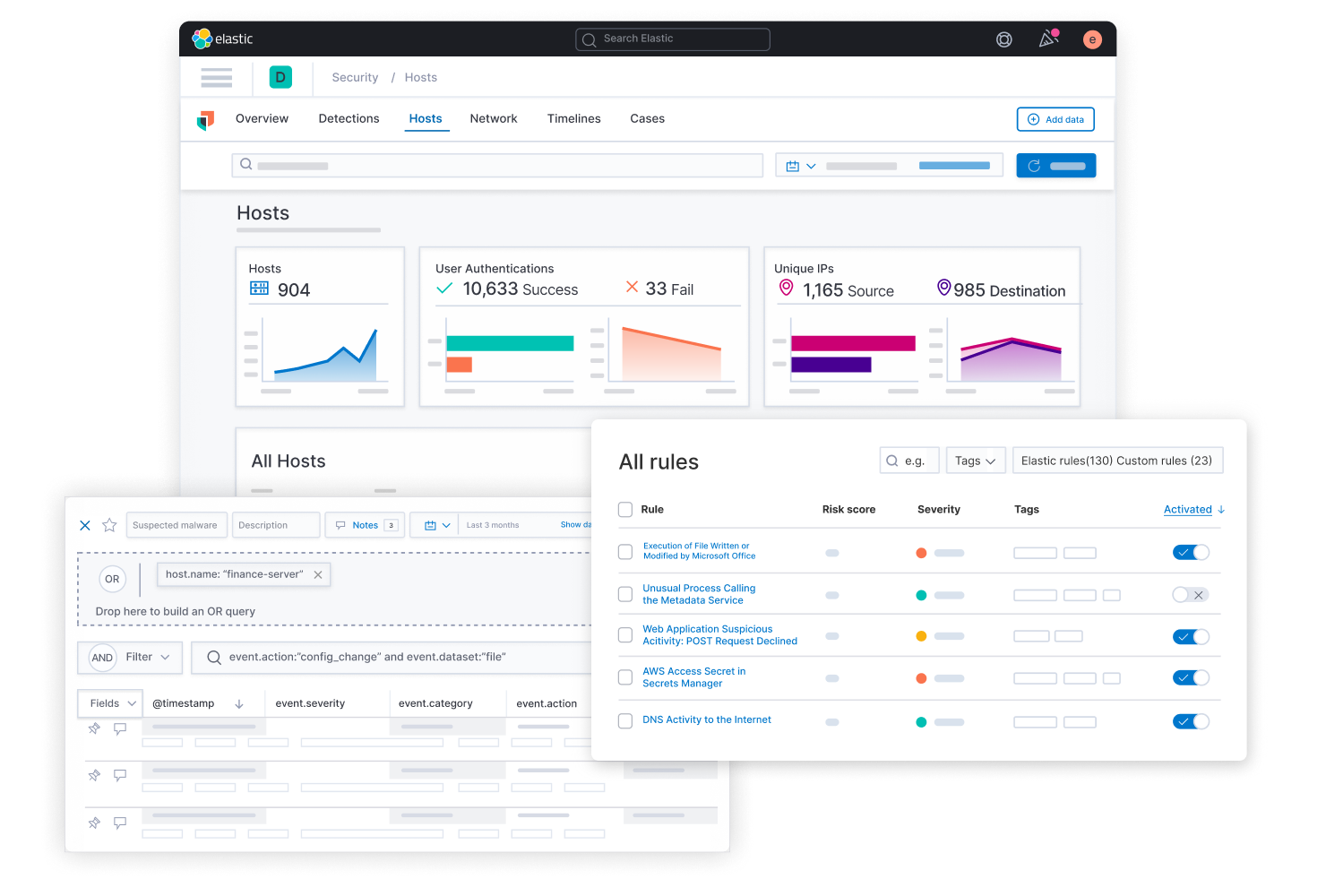 Learn about the Elastic Common Schema, an approach for applying a common data model.
Watch video
Apply host data from your Linux systems to detect threats with Auditbeat.
Watch webinar
Love the Elastic Stack for security analytics? Take the next step in defense with Elastic SIEM.
Watch webinar
New
Elastic Security 7.16 delivers certified applications for ServiceNow Security Operations (SecOps) and ServiceNow IT Service Management (ITSM).
SignUpCTA
Elastic recognized in 2021 Gartner Magic Quadrant for Security Information and Event Management.
Download report
Experience the speed of schema-on-write and the flexibility of schema-on-read. Explore custom dashboards, drill into events of interest, and pivot through underlying data.
With prebuilt data integrations, enable security analytics across your attack surface. Building a new integration? Collaborate with users worldwide.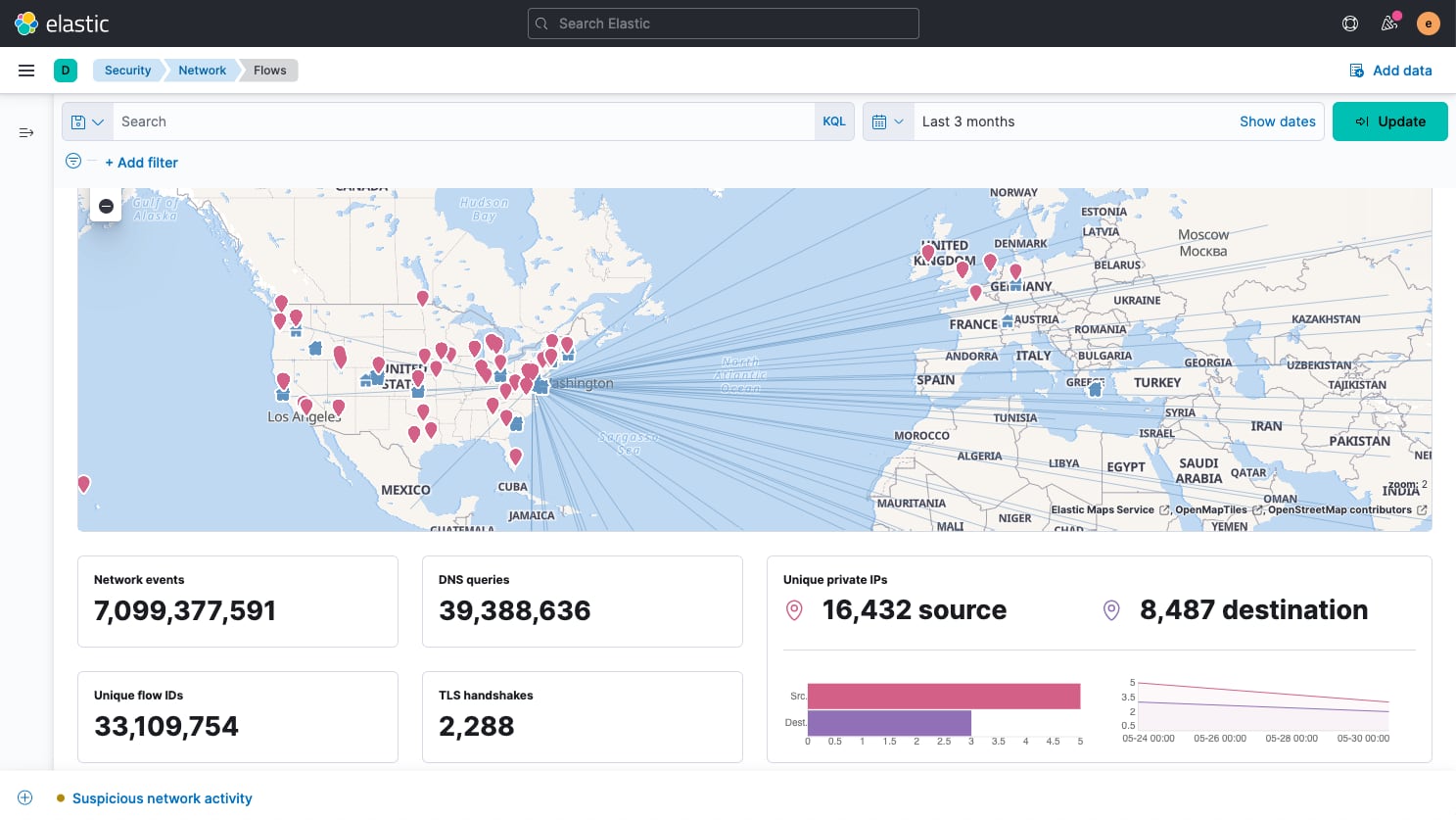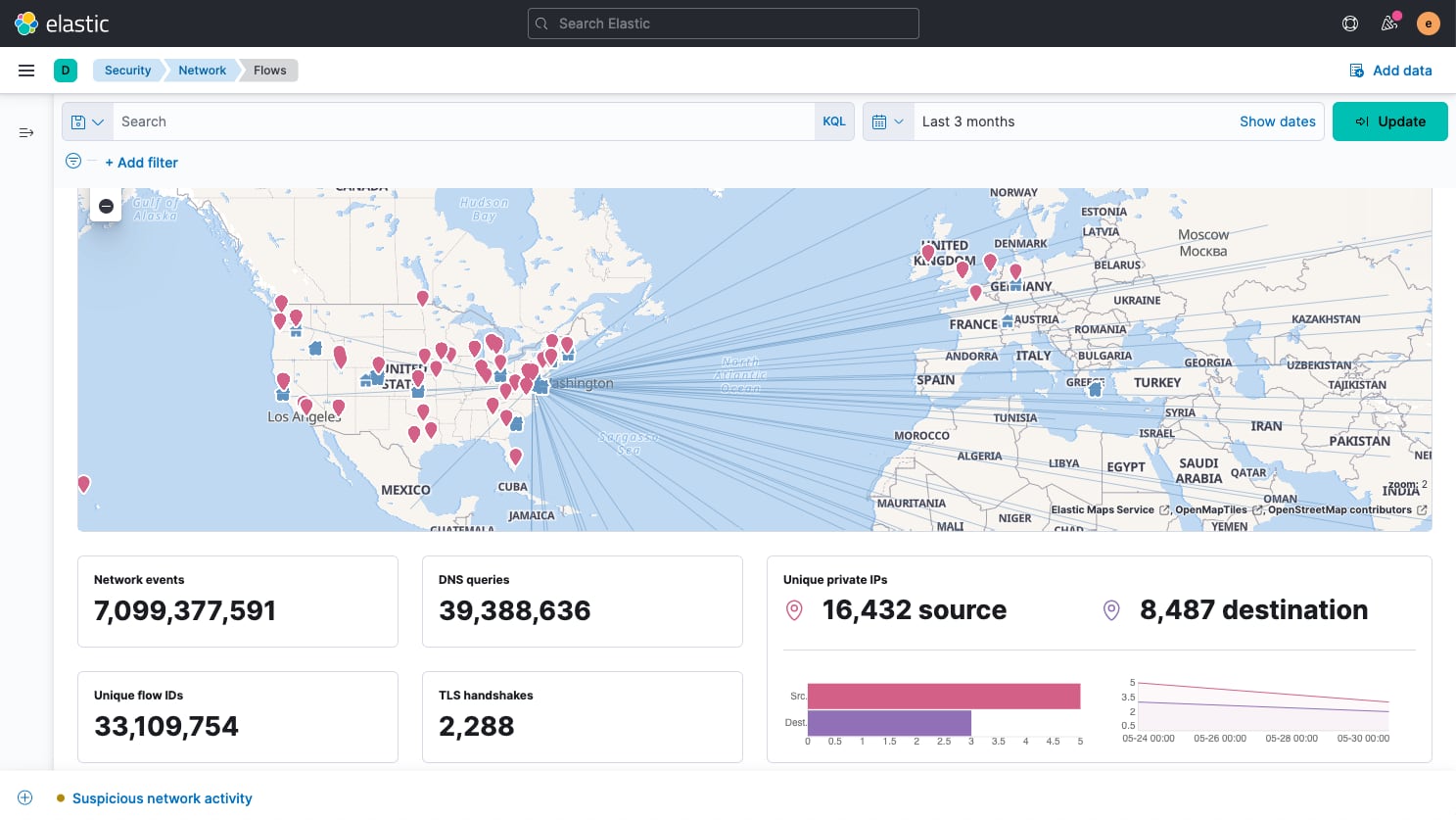 Centralize environmental activity and internal and external context. Enable uniform analysis with Elastic Common Schema (ECS). The solution makes it easy to analyze information from across and beyond your digital domain — no matter your data sources.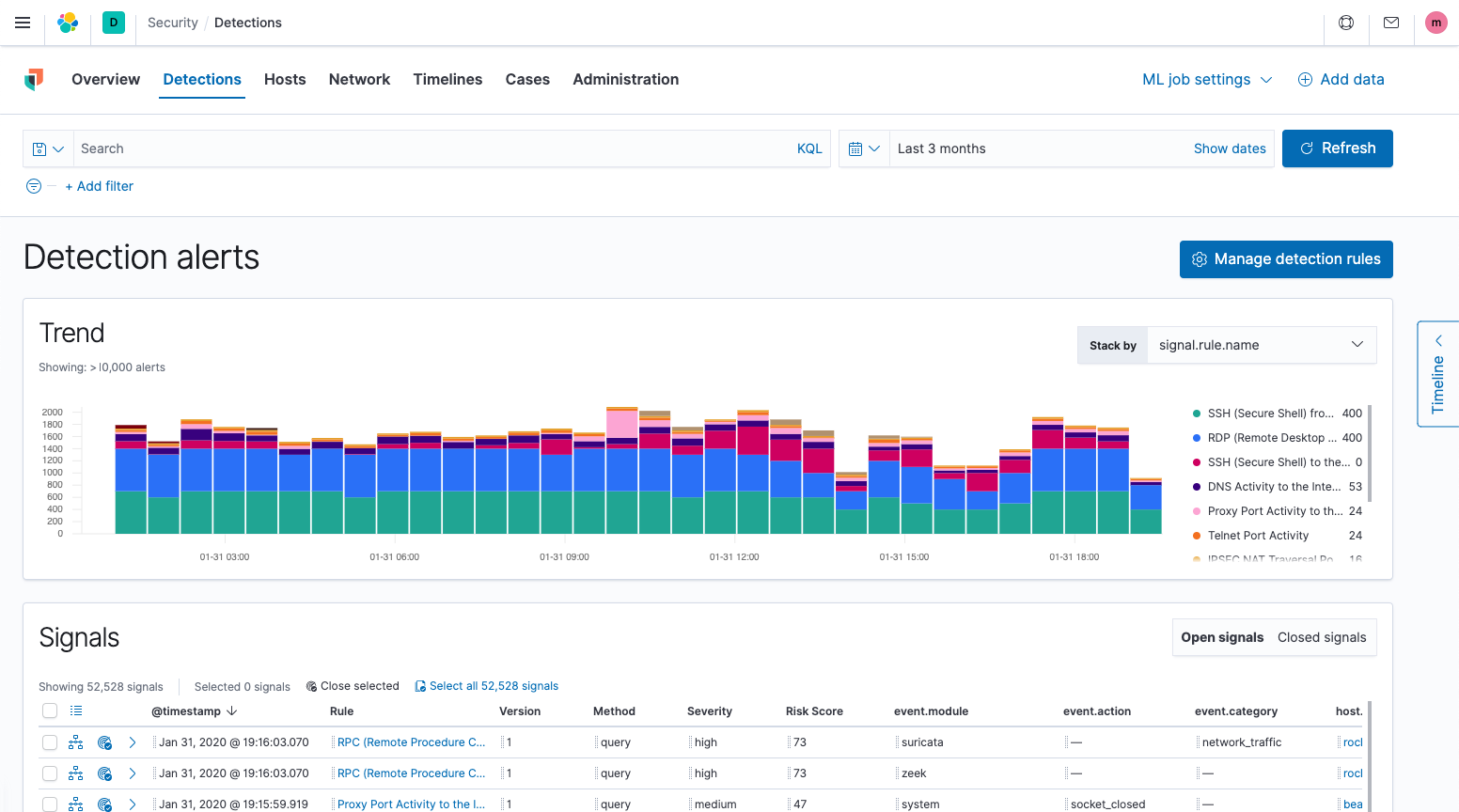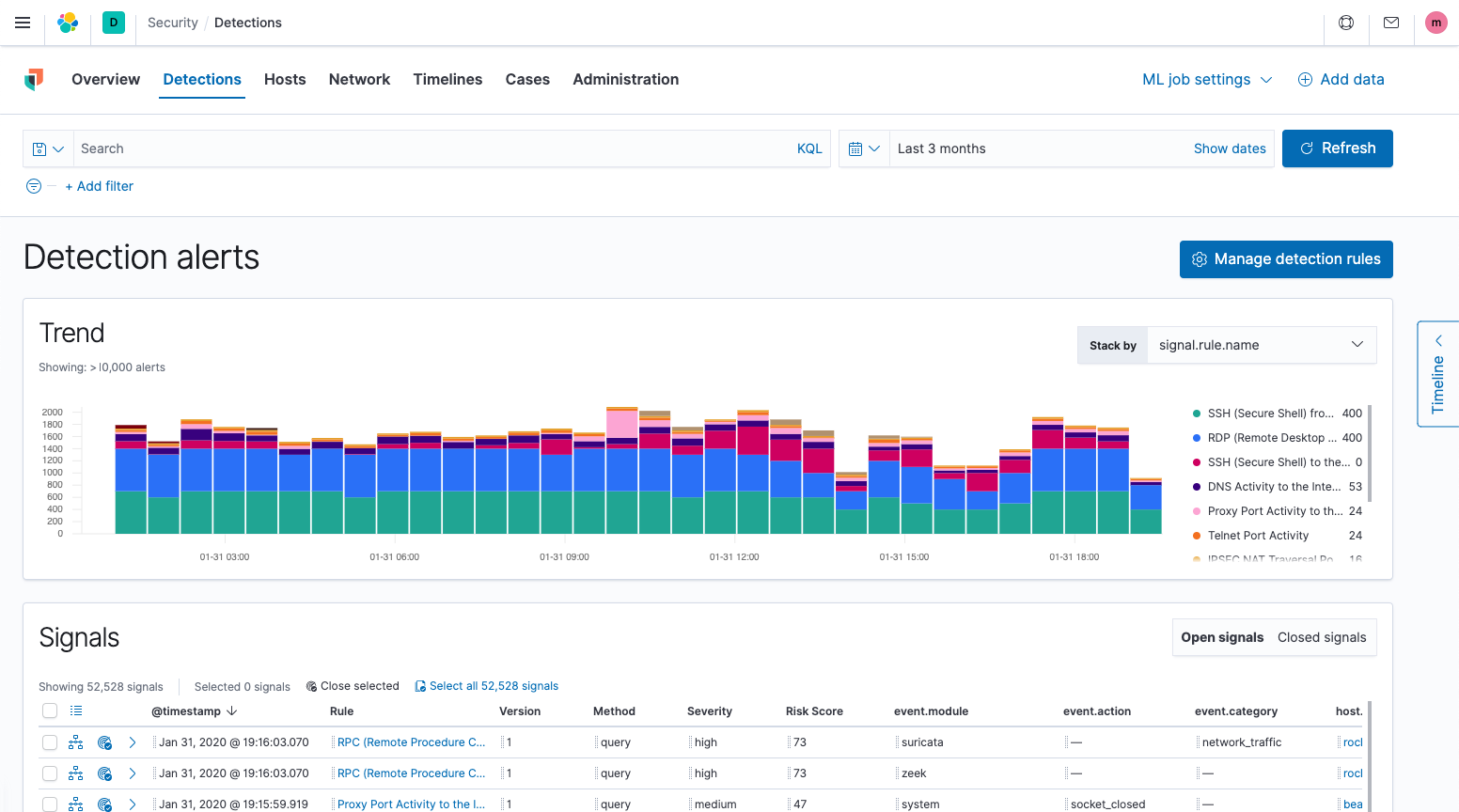 Continuously safeguard your environment with behavior-based rules to detect behaviors and tools indicative of potential threats. Analyze adversary behavior and prioritize potential threats accordingly. Cut to what matters with risk and severity scores. Detections are aligned with MITRE ATT&CK®, regularly updated, and publicly shared for immediate implementation.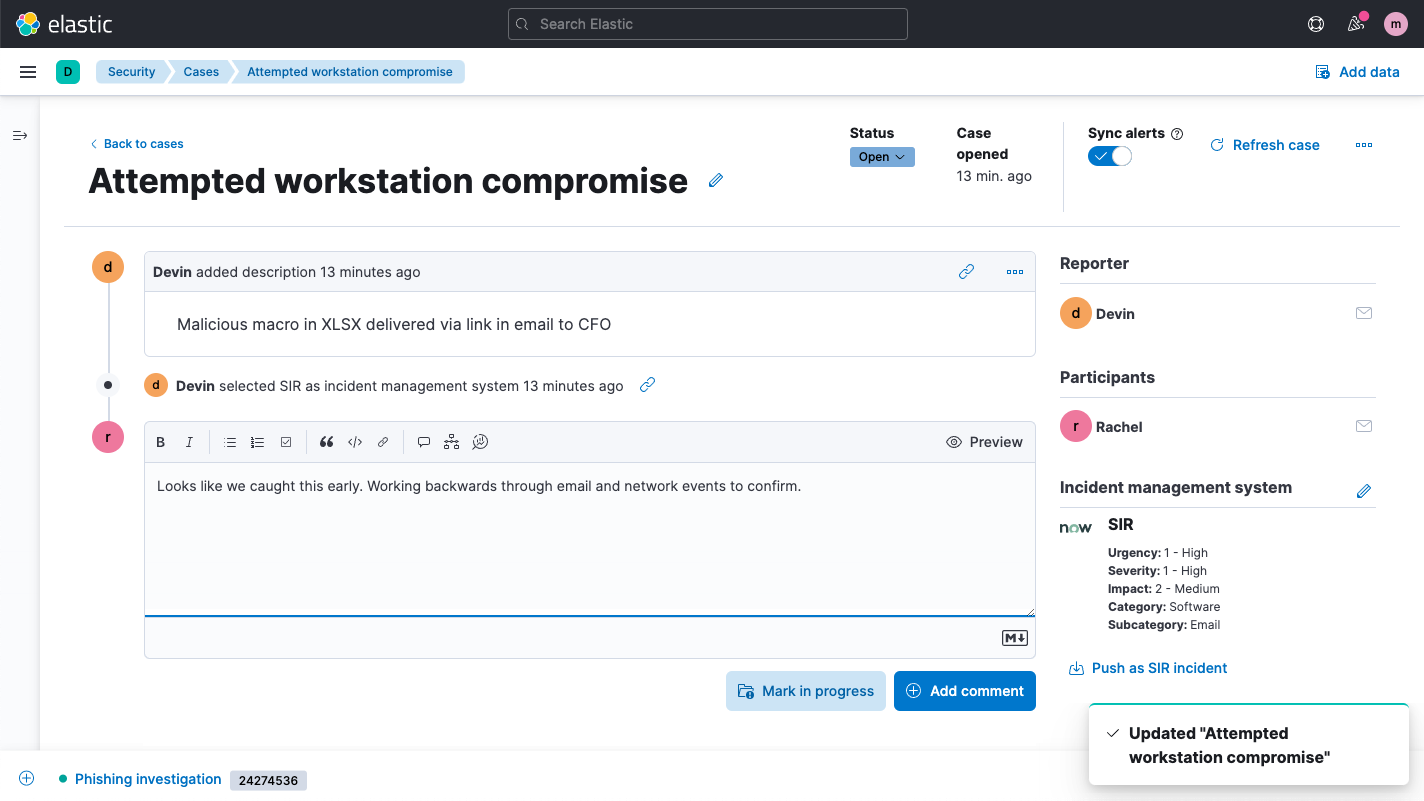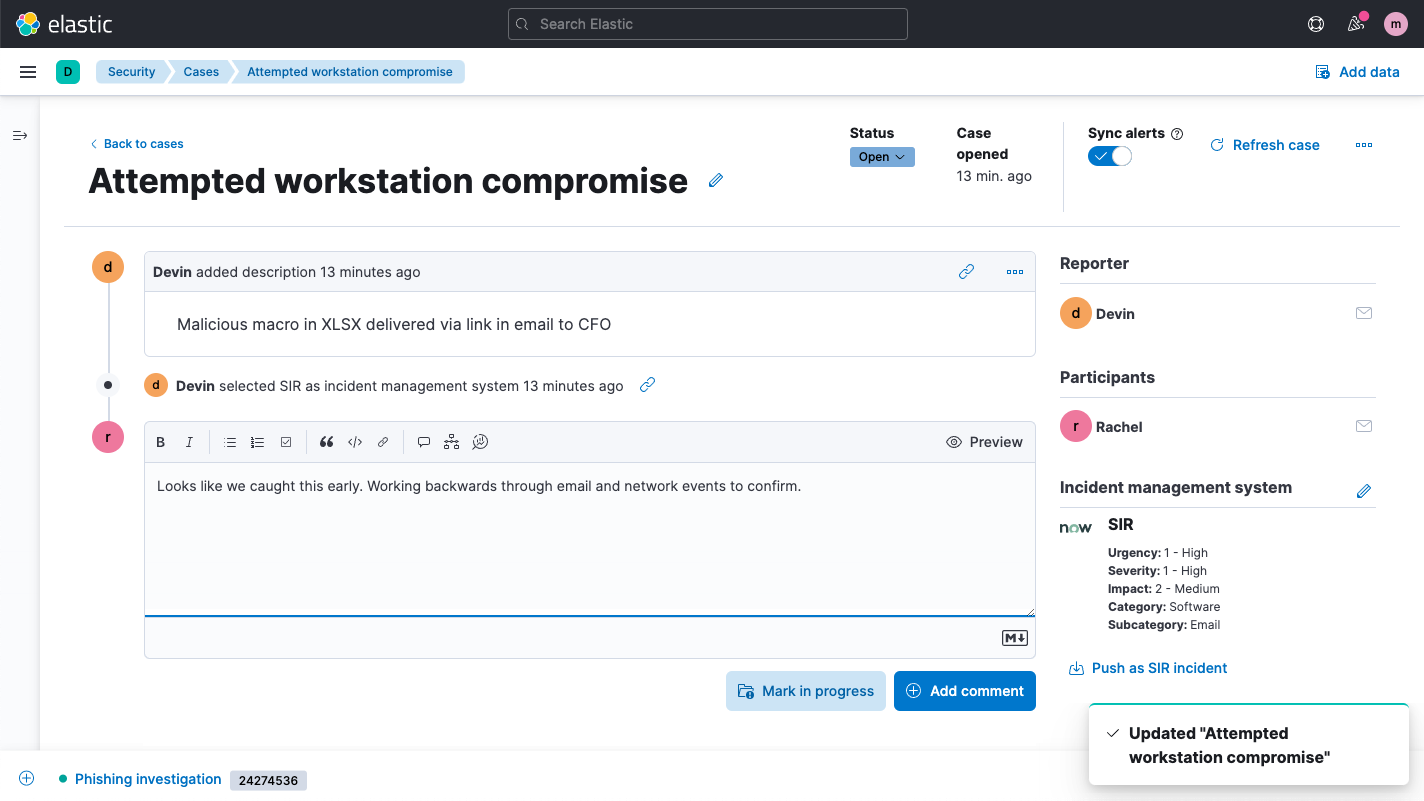 Enrich alerts and glean insights with threat intelligence. Standardize team processes with detailed investigation guides and built-in case management. Gather findings on an interactive timeline. Inspect hosts and take instant action across distributed endpoints. Maintain momentum with SOAR and ticketing workflow integrations.
One agent, many use cases
If you've deployed an agent to collect host data, why not also prevent malware and ransomware? Elastic Security prevents, detects, and responds to threats — all with the free and open Elastic Agent.
Trusted, used, and loved by
Cloud-ready, deployable anywhere