Let's be honest. No one wakes up in the morning thinking of reasons to contact customer support. It's tedious, onerous, and can eat into your evening Netflix time. Thankfully, most brands realize that customer experiences drive brand loyalty and repeat purchases. So attempts to make customer support experiences more productive have taken two forms:
First, your company has acknowledged the need to undertake a "digital transformation" (define that however you want — we're still trying to define it, too). But that has led to overly complex projects that have taken way too much time and precious employee resources. Not to mention the customer success packages you've purchased to get your customer support software humming.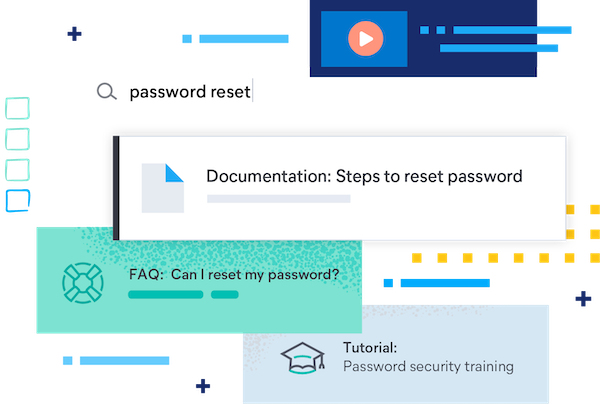 Or maybe your organization took the fast and easy route using search that came standard in your content management system (CMS), or perhaps you used the out-of-the-box search built into your support app. Both choices are understandable but provide a subpar customer experience. These inflexible, out-of-the-box self-service solutions are designed for fast implementation, but performance and flexibility suffer because just like any dynamic business, you have unique requirements that don't withstand a cookie-cutter approach.
Whichever path your company has taken, powerful search experiences can offer a refuge. Enter App Search and Workplace Search — the products that power our Enterprise Search solution.
Embracing customer service the Elastic way
Elastic Enterprise Search offers a more flexible way to help brands struggling with how to transition more and more customer support to digital channels, while still providing scalable, fast, flexible solutions regardless of company size.
Many of the world's best-known consumer, government, and B2B brands use Elastic everyday to deliver relevant and fast search results to solve the easiest to most complex support needs.
We've simplified the process of implementing powerful user-facing search experiences, regardless of company size or use case. In this instance, that could be your customer service site, but the flexibility of Enterprise Search also makes it perfect for job search portals, internal help desks, geo search applications, ecommerce sites, or whatever you can create.
So whether it's your customers trying to find the right knowledge base (KB) answer, or support agents looking for the best content for assisted service calls, emails, and chats, we've built a comprehensive search solution to address all of your needs.
Delivering self-service success
As more and more users look to online resources to solve their support needs, you have a unique opportunity to turn this customer interaction into a positive experience worthy of repeat business. Or this can become a negative experience that detracts from your brand equity — creating an opportunity for churn.
One of the key indicators of online customer support victory is delivering self-service success. Or simply put, when a visitor on your website finds the solution they need without engaging expensive assisted support channels like phone, email, or even chat.
Elastic App Search can easily ingest content from multiple data sources into one unified index that's searchable wherever your customers are on the website. With easy-to-use tunable relevance controls, support analysts — not just developers — can effortlessly customize the behavior of search based on unique business needs.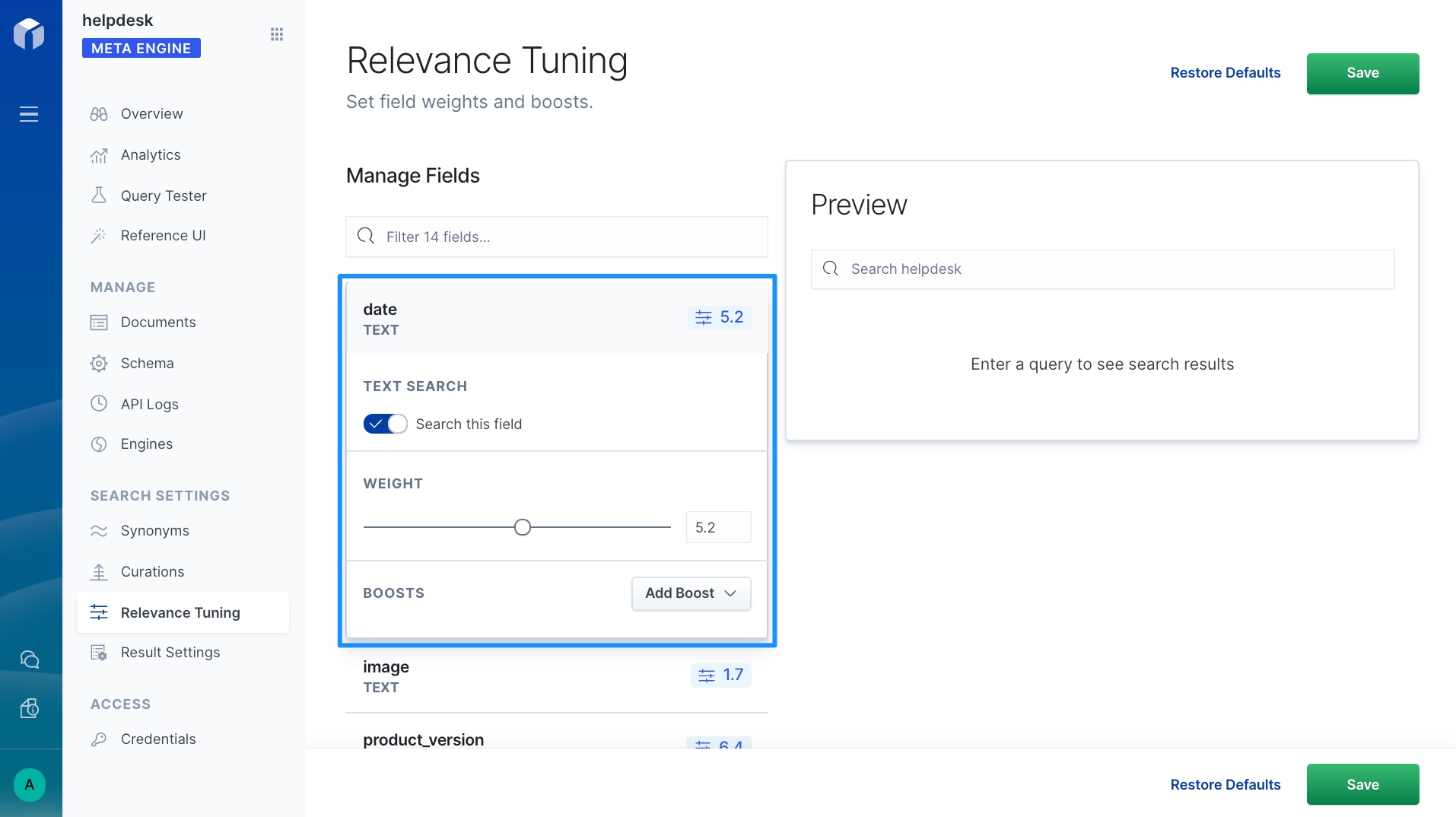 Phone, email, and chat channels are far and away the most expensive support routes due to labor costs. Delivering a self-service experience lowers cost-to-serve and leaves your customers with a positive brand experience — helping drive up those all-too-important metrics like C-SAT, Customer Effort Score, and NPS.
Productive agents become your differentiators
While customer service is trending to online channels, some industries — like insurance, finance, and banking — will always gravitate toward agent-assisted channels. And more-complex issues that require human interaction will always still exist. In all cases, the most expensive asset on the support fronts lines is, and always will be, your employees. Unfortunately, they often get overlooked as part of this digital push, but their need for relevant content remains as pressing as ever.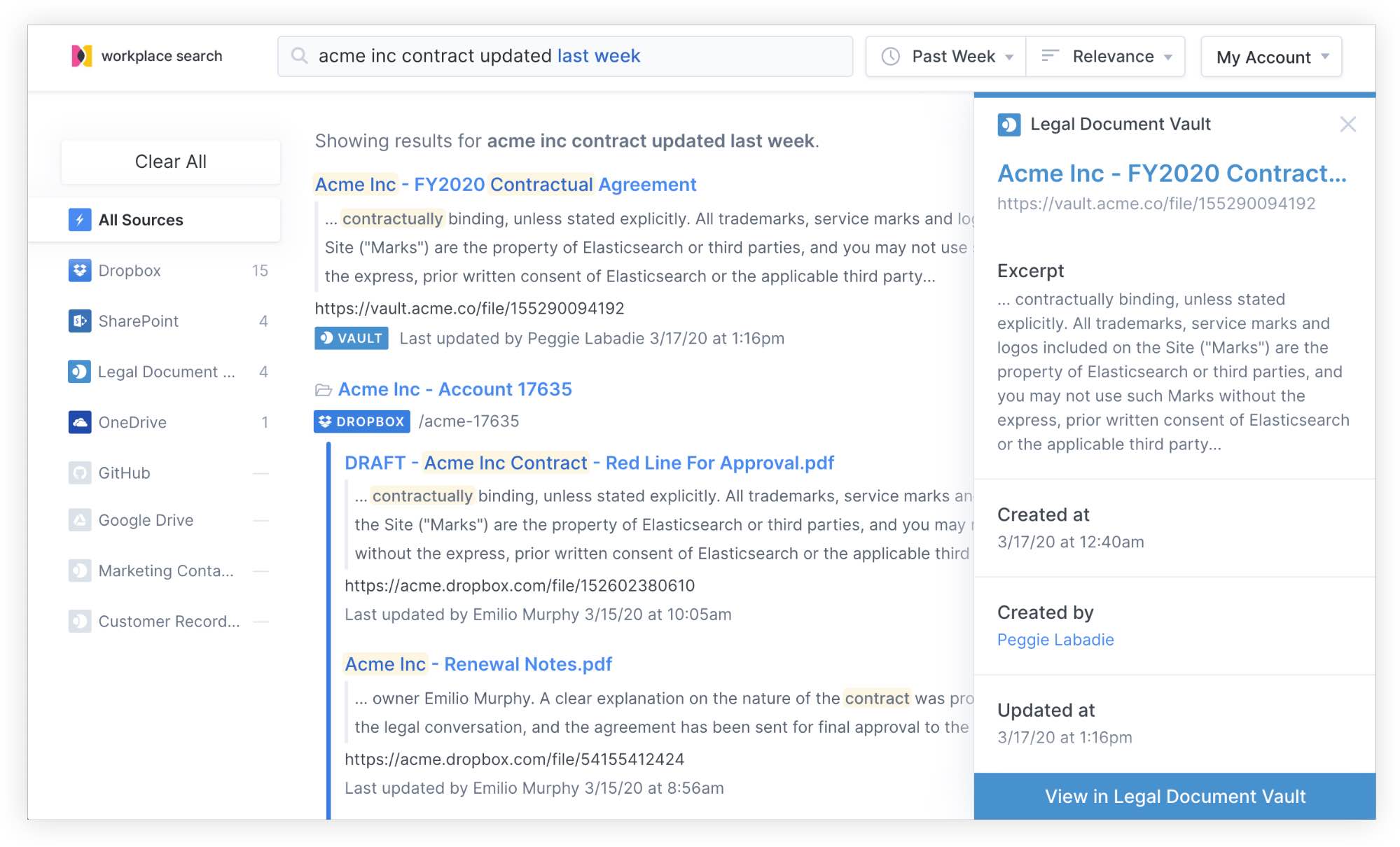 Elastic Workplace Search creates a centralized way to search over the knowledge scattered across all the applications your support teams use every day. And, best of all, it can be deployed at scale in a matter of hours or days.
Using the same intuitive controls that guide the App Search product, Workplace Search lets you adjust relevance and content sources for your frontline agents with clicks and sliders — not code.
So when customers decide that the issue is complex or important enough to reach out to your frontline service agents, you can rest assured that they'll be equipped with powerful, fast search built on top of Elasticsearch.
And critical analytics that contact centers eat and breathe — like average handle time (AHT), first case resolution (FCR), and one-and-done — will soar, helping you control overall cost-to-serve metrics.
Analytics, always
You can't change what you can't measure. By giving you complete visibility into user behavior, built-in analytics for Elastic Enterprise Search help you zero in on what content needs improvement and how to meet your support goals.
Easy at-a-glance reporting shows which content is performing well and more importantly where content gaps exist. Content gaps — when users type a search term but find no results — are a key indicator that will most likely drive up cost-to-serve. When your users can't find content, they reach for more costly agent-assisted support channels like email, phone, and chat. Or worse, they leave your site and find the answer elsewhere.
Additionally, identifying content gaps and usage early helps your content team create just the right knowledge articles and FAQs to keep your customers supplied with timely, relevant, and accurate information.
Pricing that works for you
Traditional customer service tools like Salesforce have conditioned the support market to think per-seat pricing is the only way to approach this market.
Elastic has found a better way.
With our straightforward pricing model, you only pay for the resources you consume, without worrying about artificial constraints around the number of users, documents, engines, queries, or operations made. It's a whole new approach to pricing search that's transparent and fair to our customers.
Try it today!
Existing Elastic Cloud customers can access Enterprise Search directly from the
Elastic Cloud console
. New to the Elastic Cloud? Start a
free 14-day trial of App Search
. Or
download
the self-managed versions of App Search and Workplace Search.