Bring logs, metrics, and traces from your Kubernetes cluster — and the workloads running on it — into a single, unified solution. Dynamic service discovery, central agent management, and enriched telemetry data from your clusters allow you to quickly identify issues with your applications, services, and environment.
Manage and monitor your Kubernetes environment with Elastic Observability.
Learn more
Use Elastic's Beats module to monitor your Kubernetes orchestration and application performance.
View the webinar
Dynamic workloads need dynamic monitoring, and when you run applications in containers they become ephemeral. Autodiscovery lets you keep an eye on your Kubernetes services and components, wherever they are running, while metadata enrichment on ingest allows you to filter, track, and identify common attributes of the system.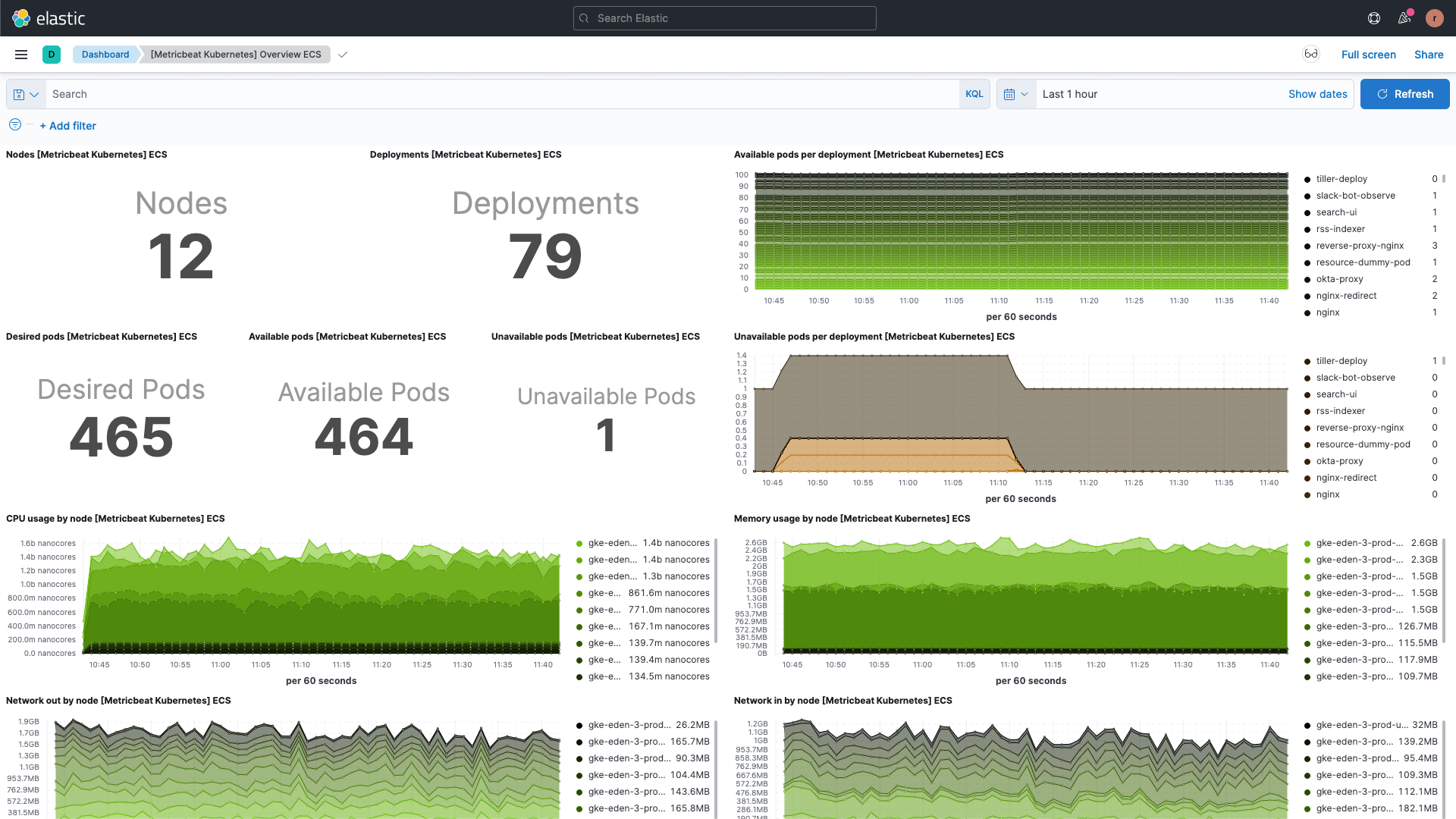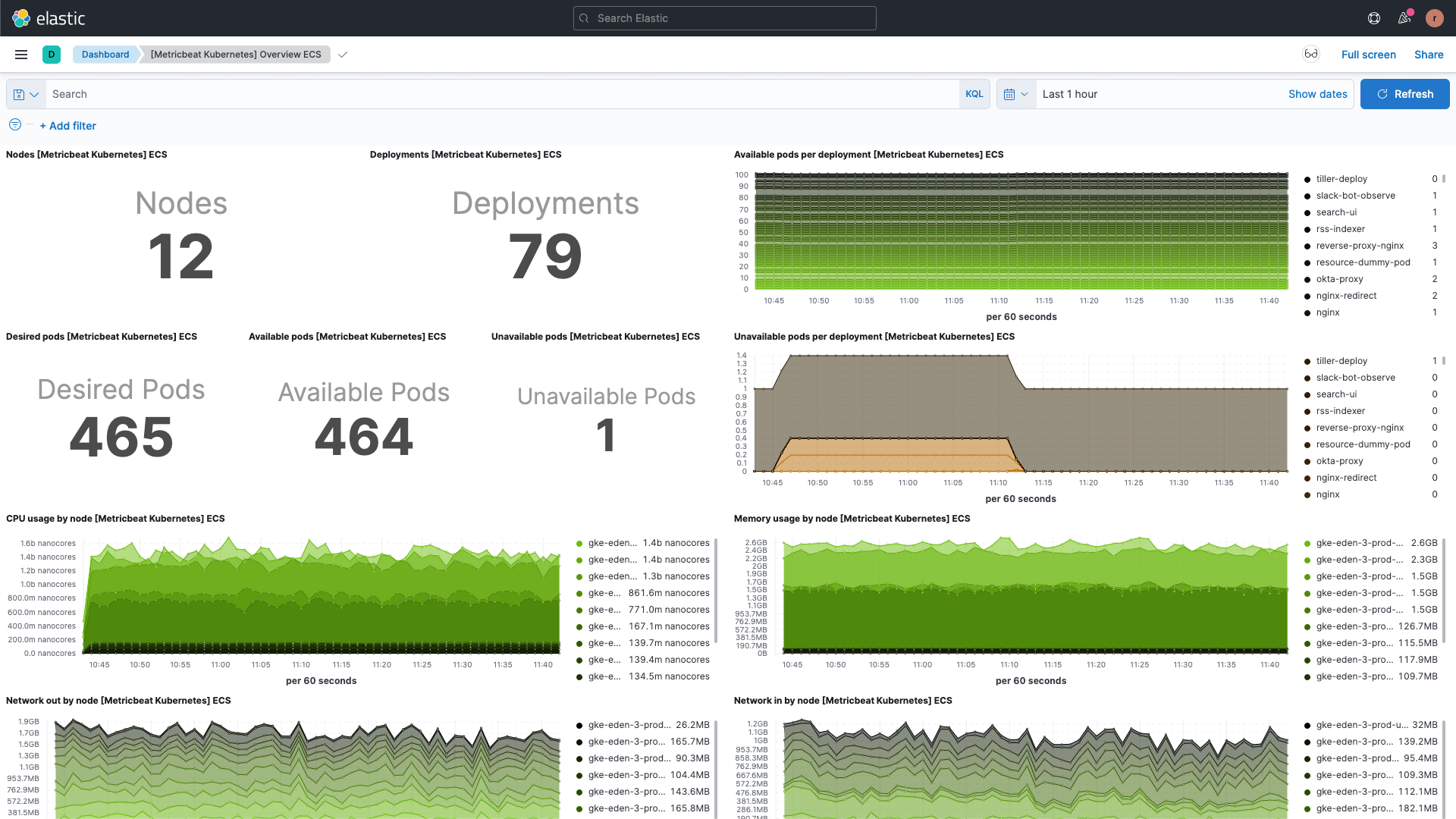 Native tools to ingest logs, metrics, and traces, with support for open standards, including OpenTelemetry for metrics and traces, and multiple ingest options for Prometheus metrics, including support for PromQL queries for metrics collection.
With central management provided by Fleet and Elastic Agent, full-stack Kubernetes observability is just a few clicks away, with support for hundreds of out-of-the-box services or services with custom data formats. Plus, with runtime fields, you don't need to even know the format up front.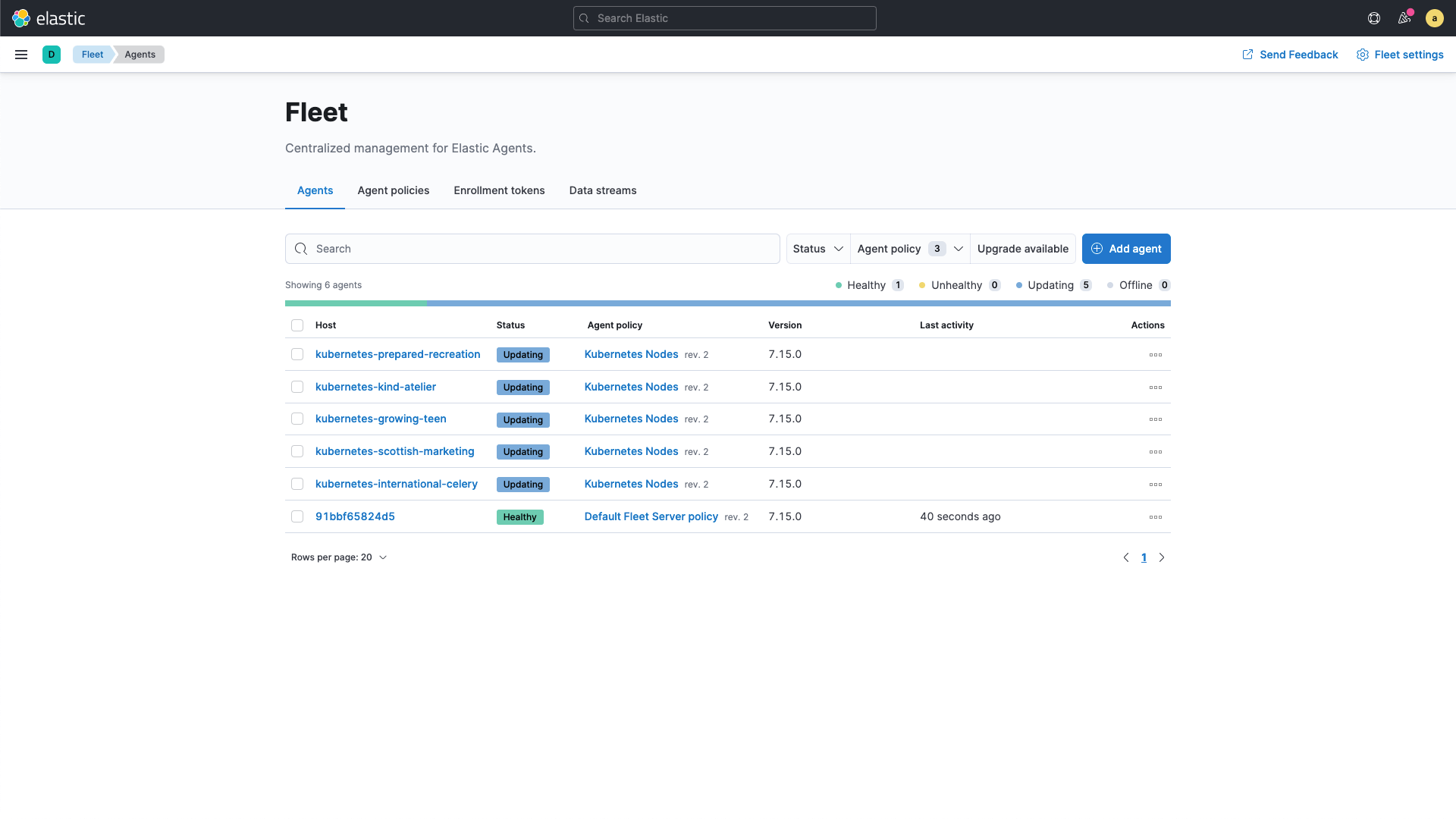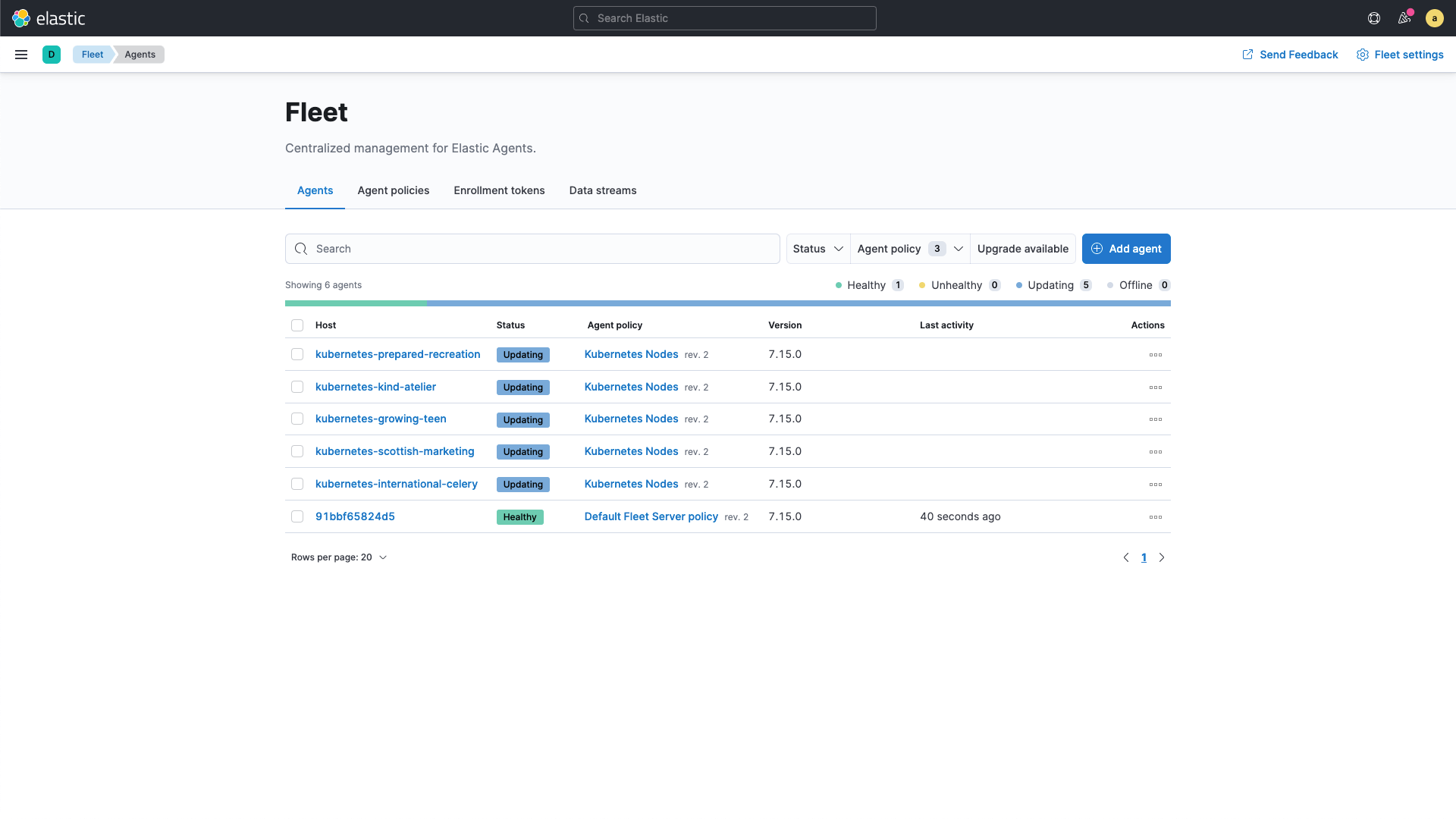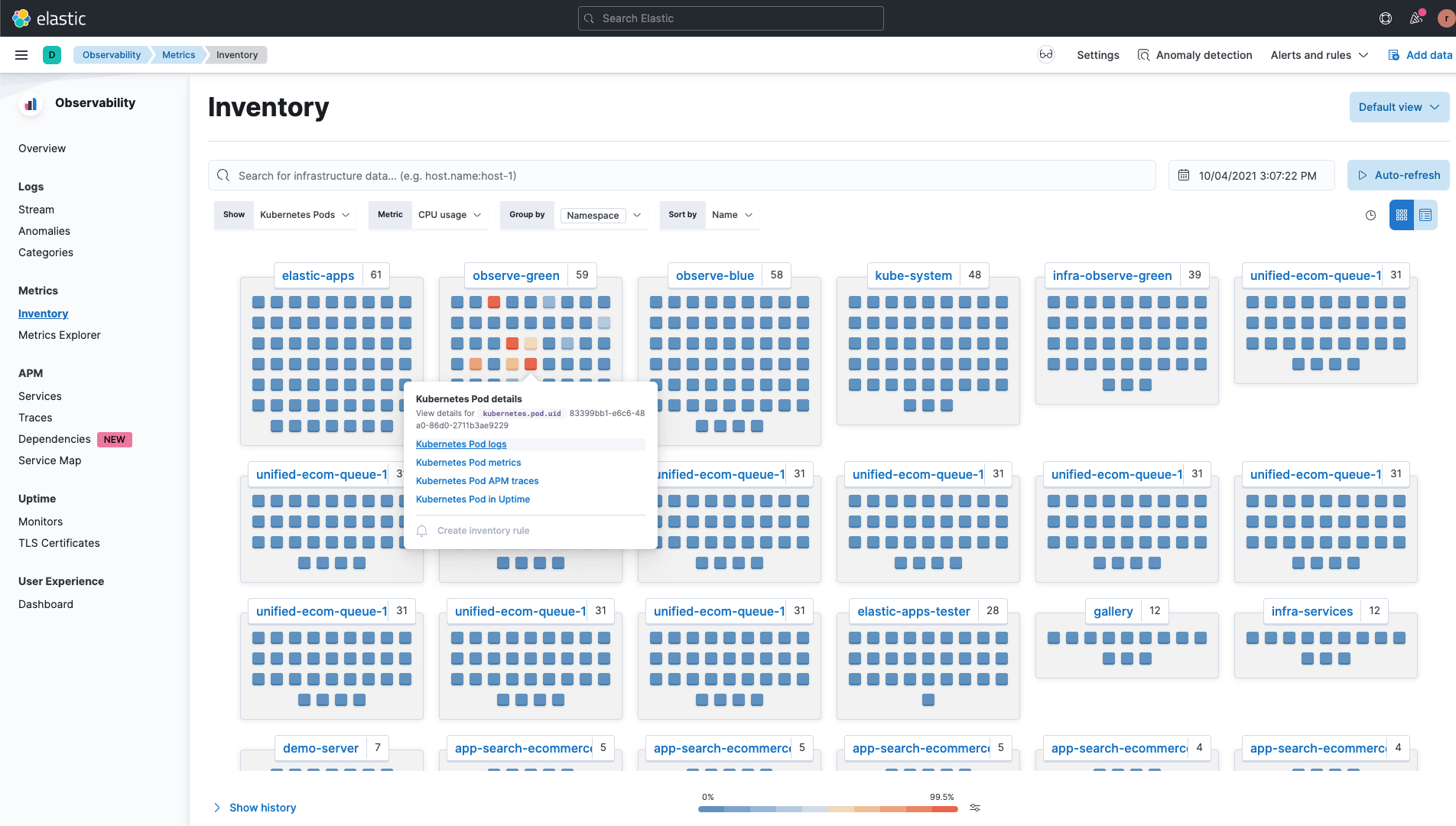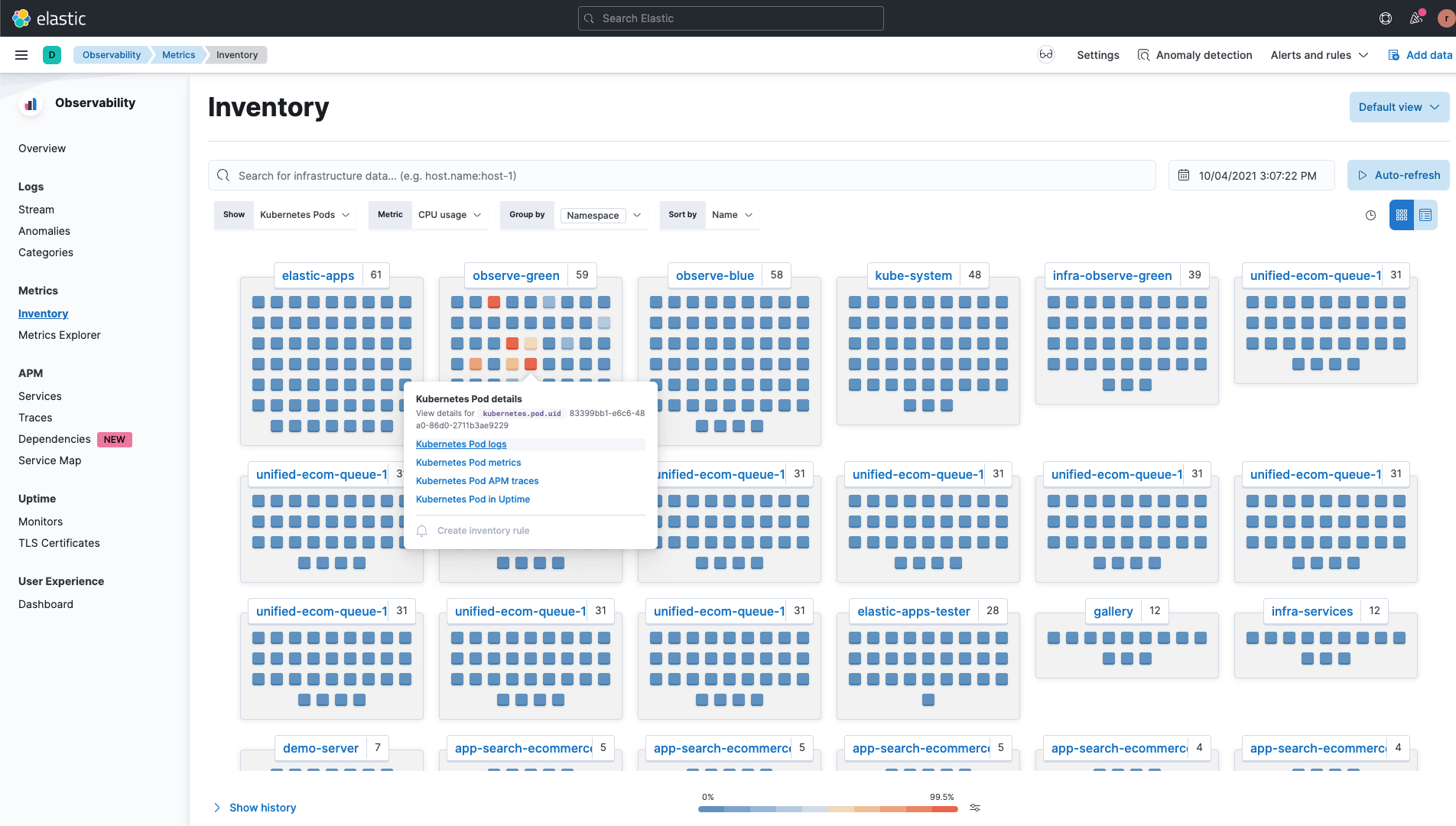 Get deep insights into your Kubernetes cluster and the services running on it, including the Kubernetes nodes, control plane components, and your workloads. — Quickly navigate to related logs, metrics, or traces, in context, for faster and more efficient troubleshooting.