With data insights from Elastic, Bimbeats' clients can introduce best practices and automate processes for working with software applications that save thousands of hours – or many weeks – per project.
Bimbeats' clients can identify staff working outside of business hours and help them save time by working more efficiently, which improves employee retention.
Tech start-up works with some of the biggest names in architecture, engineering, and construction to boost efficiencies via real-time data insights from complex BIM systems
Founded in 2019, Bimbeats enables organizations in the architecture, engineering, and construction (AEC) industry to capture real-time data from their software tools and identify opportunities to increase employee and project productivity, reduce downtime, and manage software licenses. Its clients include SOM, the architects behind the Burj Khalifa in Dubai – the tallest building in the world, and HOK, the firm that designed the second terminal at LaGuardia Airport in New York.
These highly complex building projects rely on sophisticated computer aided design (CAD) and building information modeling (BIM) software used as standard practice by thousands of construction project managers, architects, designers, and contractors. These systems generate large software files which include unstructured data that is left unused or re-created many times during the lifetime of a project, from design to operation. As a single file grows throughout the process of a building project, it typically takes hours to open, even on the latest computers. The time required to synchronize file updates from multiple users can also be excessive and set a project back by days, resulting in huge inefficiencies related to the data the file contains.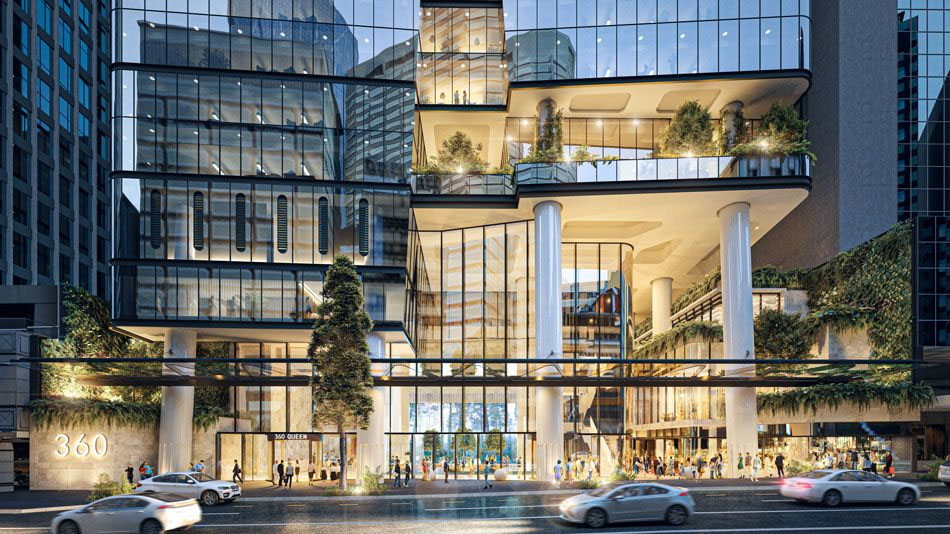 Ideally, companies could capture and analyze data across every CAD or BIM application in real time and then use those insights to reduce downtime and improve productivity for projects. Until recently, the AEC sector lacked a data observability solution that was flexible enough for such data intensive systems.
This was the challenge that Adam Sheather, CEO of Bimbeats and Konrad Sobon, CTO, wanted to solve when they started the business. They were also aware that, compared with other sectors, AEC businesses have fewer in-house data analysts. "We wanted to provide team leaders with the visualization tools to help fix software issues and pinpoint inefficiencies without having to learn a new set of skills or hire additional people," says Sheather.
Bimbeats considered several possible solution approaches. A SQL-based option wasn't flexible enough to ingest the volumes of data involved in a typical AEC project, while other technologies couldn't support the complex calculations required to measure project inefficiencies and software points of failure.
When Sheather and Sobon looked at Elastic, they were impressed by its powerful capacity for real-time data processing.
Billions of records can be soaked up in real time from multiple CAD and BIM systems using Elastic to ingest log series. Additionally, a lot of the aggregation techniques are built into the core database layer so it's easy to structure complex queries on the fly based on large data.
– Adam Sheather, CEO, Bimbeats
The Bimbeats team were also won over by Elastic's flexibility. "The biggest value of Elastic for us is that it is so adaptable. Larger clients appreciate that they can query the database for absolutely anything. For small businesses, it provides a great overview without being too technical," says Sheather.
This also makes for an easier sell to C-suite customers in AEC. "With Elastic, senior executives can quickly be shown how much time is being saved by capturing data automatically and in real time, rather than using static spreadsheets and even traditional business intelligence platforms," says Wash.
When setting up dashboards and introducing customers to data visualizations, Sheather was struck by Elastic's integrated Kibana offering, and in particular Kibana Lens. This is an easy-to-use, intuitive UI that simplifies the process of creating data visualization dashboards through a drag-and-drop experience.
With Elastic's Kibana Lens, our customers can get from data to insights in just a few clicks with no prior experience using Kibana. They can also use the Discover tool to quickly find one specific record out of a billion. In my opinion, there's nothing else on the market like it.
– Matt Wash, Consultant, Bimbeats
Bimbeats deployed Elastic Observability on Elastic Cloud, rather than on premises. "Elastic Cloud was a no-brainer for us," says Wash. "It means that we don't need as much technical knowledge to manage the database and it's much easier to scale. Elastic Cloud takes care of itself."
Deployment in the cloud also makes it simpler to support a virtual private network (VPN) and a virtual desktop infrastructure (VDI), especially with more employees working from home. "Running a cloud-based VDI means that you are automatically capturing data from every user so there are no gaps in the CAD records," says Sheather.
Additionally, customers can set up Bimbeats on a staging environment in less than an hour with Elastic Cloud.
Bimbeats uses Elastic Observability to capture data pipelines from all of the most popular BIM and CAD tools, and Logstash to process its logs. Elastic also automatically directs data related to system crashes to a dashboard for diagnostics and resolution. This eliminates a common past problem where a company's support team would need to manually gather BIM and CAD data after learning of a crash, leading to much slower resolution. "Almost all organizations will see a return on their Bimbeats investment from just this one dashboard which minimizes application downtime," says Wash.
With the data insights gathered through Elastic, clients can quickly identify inefficient processes and promote best practices across the workforce. "For instance, you can encourage users to only open selected parts of the building model that they are working on and then compress files before sharing them. We've seen customers use data powered by Elastic to encourage these types of behavior modifications and save thousands of hours a year on a single project," says Sheather.
In another example, a client used Bimbeats to identify their biggest inefficiency, which involved moving information from analysis results into its CAD system. After automating this routine with Elastic, Bimbeats showed that the process was shortened from eight to two hours.
As Bimbeats has on-boarded clients, it has found another way to measure the health of their businesses through the use of Elastic. The AEC industry is known for demanding deadlines and long hours which impact the working patterns of employees. Bimbeats clients can now observe the way that busy employees use work applications and recommend short cuts or automation routines that win them back free time.
This also helps improve employee retention. "If our clients better understand their teams and provide them with the skills to make their work more enjoyable, employees are less likely to experience burn out or move to another business," says Sheather.
Elastic has enabled Bimbeats to work with some of the most well-known names in the AEC sector, even though it is still a relatively young start up. Wash says, "Elastic has given us a massive opportunity. The response from some of the larger architectural practices is 'Wow, we can use this data in so many compelling ways to improve our business.'"
Bimbeats is looking at the potential of machine learning and artificial intelligence to further enhance data ingestion and analysis models. When an employee is in the middle of a command, the software can know the next several steps and execute them automatically. There's a massive opportunity there.
Wash believes that the latest wave of digital transformation, including Bimbeats, will also help AEC organizations to measure and reduce carbon emissions generated throughout the lifetime of a project. "By capturing the materials used in building design through the data in the models, Elastic helps our clients reach their net-zero targets. Besides pushing back current boundaries of building design and operation, we are helping our clients to build a better future for everyone, including employees, building occupants, and society at large."