Elastic Observability:
Getting started resources
Here's a handy collection of documentation, videos, blogs, and training to help speed along and optimize your journey with Elastic Observability on Elastic Cloud.
Onboard sample logs
Follow along in these quick tutorials as we ingest some sample logs and begin exploring it.
Intro to logging: From ingest to insights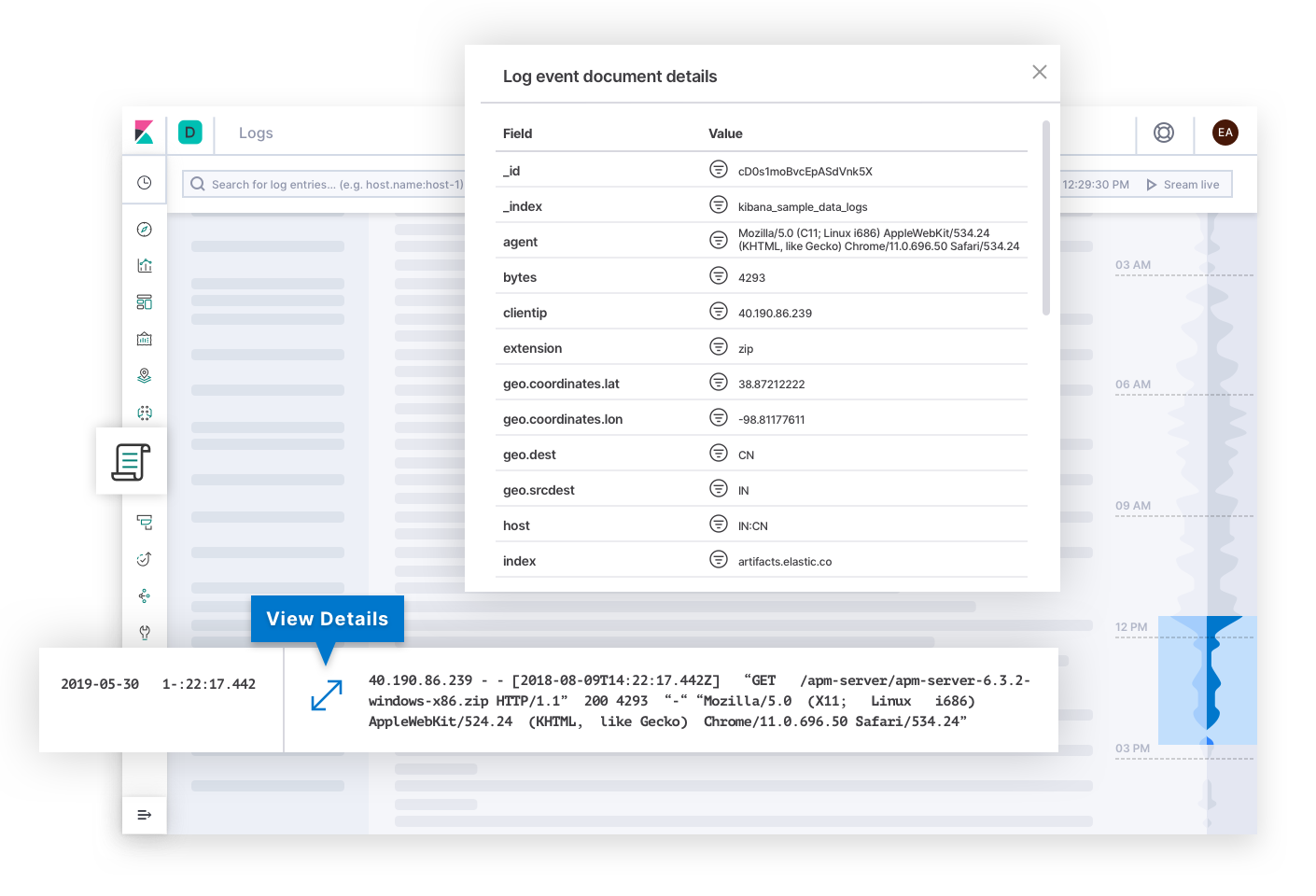 Onboard system metrics
Want a hand? Follow along to start shipping metrics to Elastic Cloud in under five minutes.
Visualize metrics
Get to the good stuff, fast. Learn how to use prebuilt visualizations in Kibana.
Instrument a sample app
Walk through a tutorial with experts on how to deploy an agent and get code-level visibility into application health.
Explore app performance and health
See errors and latency issues before they impact your users. Use waterfall charts and service maps to spot bottlenecks and lower your MTTR.
Scale with machine learning and alerting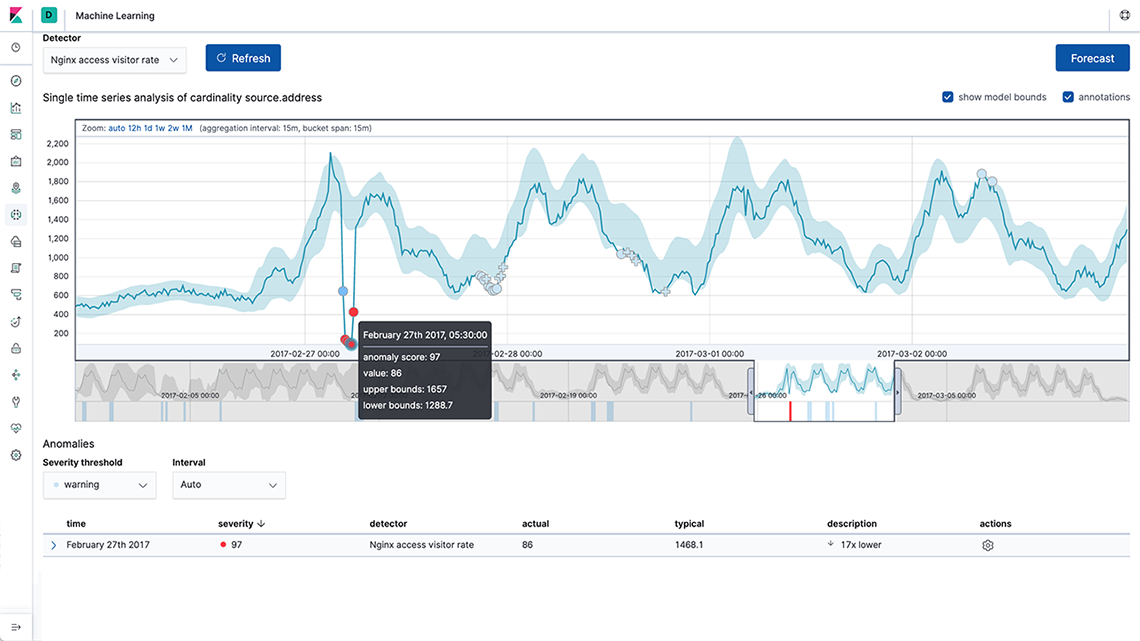 Resources Galore
Explore more on Elastic Cloud
Dive into everything else Elastic can do. Learn more about getting started with our other solutions.
Reliably and securely take data from any source, in any format, then search, analyze, and visualize it in real time.

Create powerful, modern search experiences for your workplace, website, or applications.

Get comprehensive prevention, collection, detection, and response for your organization.