At the cross-roads of supply chain challenges, emerging vehicle architecture, and stringent regulations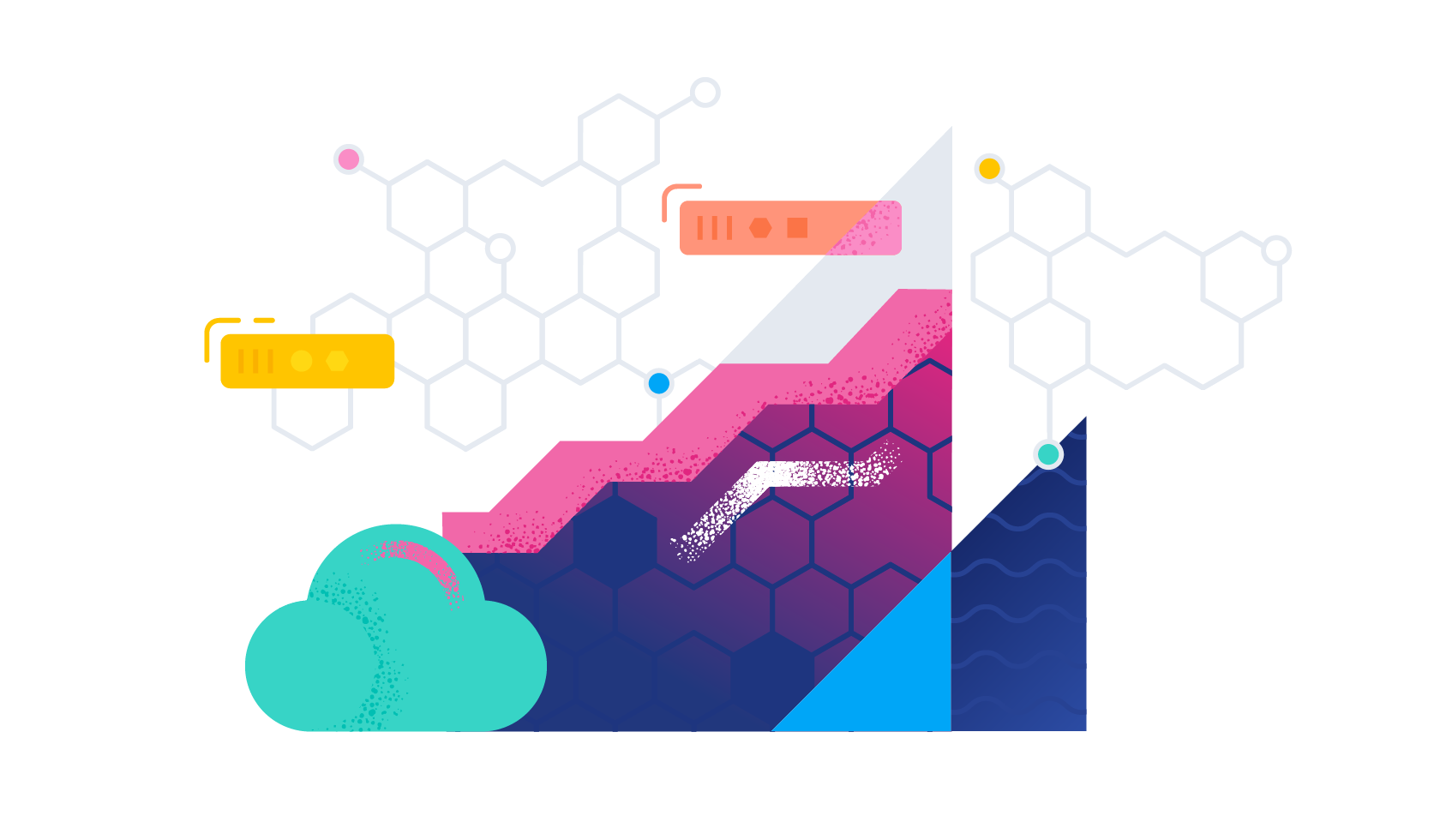 The automotive industry is on the cusp of a phase shift — thanks to changes in buyer behavior, mobility preferences, and technology advances in connectivity and AI. In fact, according to a Deloitte study,1 by 2035 revenues from "as-a-service" business models that leverage the economies of scale will grow by over 400%.
The digital transformation process has already begun. Leading car manufacturers have joined forces in various initiatives, such as the Mobility Open Blockchain Initiative (MOBI)2 and the MaaS Alliance,3 to simplify and protect financial operations, build transparency and agility in the supply chain, and design future-proof solutions that protect and accelerate the ability to achieve shared ownership and usage models at scale.
With the current macroeconomic conditions acting as major headwinds, let's find out how automakers, original equipment manufacturers (OEMs), and suppliers can be successful in overcoming those speed bumps. 
Improve supply chain visibility for operational resilience
An average car has over 30,000 parts, manufactured and sourced across the world. For a car to be built and ready to sell, every part must be available on time, in the right quantity, and with sufficient quality.
But insights into the supply chain do not necessarily come from upstream sources. Rather, a connected car, for example, can send over 25 GB of data every hour to the cloud. This data can provide insights into performance and quality of parts, driver experience, fuel efficiency, battery performance, safety alerts, and much more. Combine this with product lifecycle management data, and it could help automakers change their sourcing strategies, optimize manufacturing operations, improve inventory management, and even re-architect features. Suppliers and manufacturers can work closely together from a single source of truth, providing transparency and enhanced data sharing capabilities to optimize manufacturing processes, better manage supply chains, and minimize operational disruptions.
[Related article: 3 information and operational technology trends making waves in manufacturing]
Adopt software-defined vehicles for agility in meeting customer expectations
With supply chain constraints, evolving customer preferences, and near de-facto connectivity in cars, automakers are trying to diversify their portfolio with a greater push for aftermarket services. All of these put together have driven a larger motion toward software-defined vehicles. And like with any other software based product or service, software defined cars face common software challenges — necessary upgrades, patch installations, and even unplanned maintenance. In this case, though, human lives and general road safety are at stake.
Now as cars become more connected and vehicle communication with smart infrastructure expands, such services are likely to proliferate. The volume of data generated from those connected cars can grow multiple folds.
The auto industry as a whole must embed end-to-end observability solutions that can scale seamlessly, providing complete visibility and traceability into the software development life cycle process.
[Related article: Jaguar Land Rover (JLR) accelerates vehicle intelligence with Elastic]
Adhere to regulations and secure the modern car
According to a Statista report, by 2025, there will be over 400 million connected cars on roads worldwide. With multiple connectivity modes such as wi-fi, Bluetooth, and the telematics unit that feed into centralized traffic management and control servers, and also to the internet, the growing landscape of security risks is quite evident. On top of that, today a car contains hundreds of millions of lines of code, increasing the risks of security vulnerabilities and unsecured endpoints. The outcome could be catastrophic, and automakers and suppliers need to ensure that every byte of data is analyzed for threats, and every line of code is part of an embedded DevSecOps process.
Regulatory bodies worldwide, such as the United Nations Economic Commission for Europe (UNECE),4 have adopted stringent measures to ensure cybersecurity system type approval as part of the whole vehicle type approval process. In the United States, the National Highway Traffic Safety Administration (NHTSA)4 has adopted a multi-faceted research approach to improve the cybersecurity posture of vehicles. With cloud becoming integral to this industry, automakers are also prioritizing their security posture in the cloud, protecting their customers and themselves against data privacy and protection issues.
[Related article: Elastic announces TISAX certification, enhancing security in connected vehicles]
The power of data can alleviate the woes of the auto industry
The complexity of the auto industry supply chain and the need for improved transparency among the different players in the supply chain cannot be overstated. The first step is to unify the data across the value chain under a common roof so that manufacturers, multi-tier OEMs, suppliers, distributors, and retailers can operate and drive decision making from a single source of truth. Change gears with machine learning to boost efficiency and accelerate go-to–market of new services based on predictive analytics and personalized offerings.

Learn how manufacturers and automakers are using Elastic to deliver on their long-term vision of emerging as transformative companies.