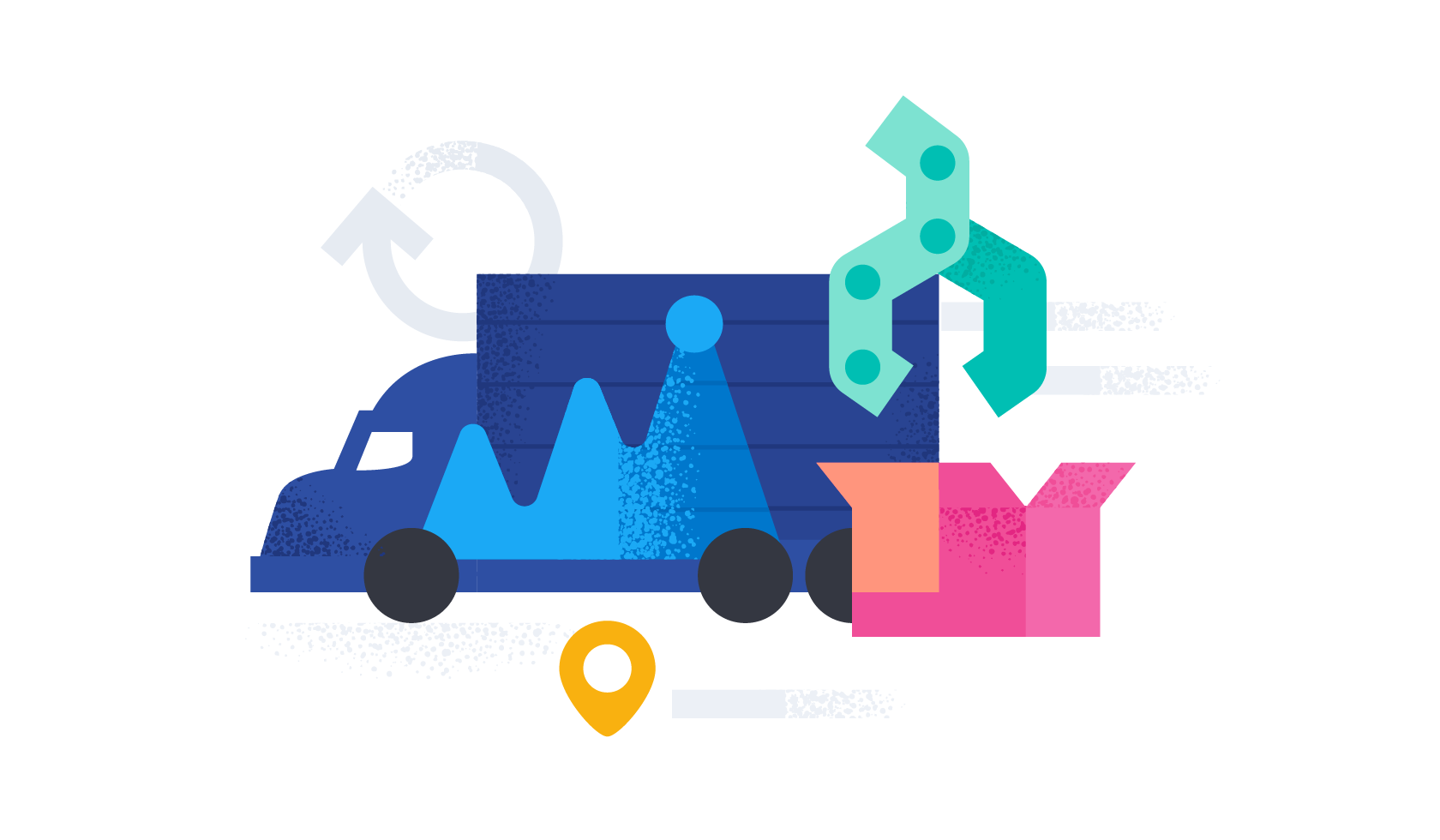 The convergence of information technologies (IT) and operational technologies (OT) sits at the core of the Industry 4.0 vision (industrial Internet of Things). This gradual convergence began more than a decade ago, and according to a recent McKinsey study, investments in industrialization paid rich dividends to the early adopters of Industry 4.0.*
But this process changed dramatically with the onset of the COVID-19 pandemic, which created a massive, multiyear ripple effect on worldwide economies, forcing manufacturers to reevaluate their priorities.
How are manufacturers adapting to today's industrial world? Here are their top three priorities as they accelerate IT/OT convergence for increased productivity, faster innovation, and a more trustworthy customer experience.
[Related article: What follows digital transformation in the cloud-driven, platform era?]
Improve visibility into supply chains
One key change manufacturers are making is improving supply chain visibility. The goal is to create tighter integration with all tiers of suppliers to ensure the final product meets customer expectations of quality and timeliness and complies with regulatory requirements. This allows manufacturers to trace all parts and components, track incidents, manage disasters, and analyze data on sourcing raw materials. Often, there are multiple underlying applications tracking these various components, and manufacturing execution systems (MES) and enterprise resource planning (ERP) systems can provide additional context. 
So, how do manufacturers improve supply chain visibility? It starts with collecting and aggregating all data into a single platform. Hosting the data in the cloud allows greater collaboration through the entire manufacturing value chain. The information then becomes available in real-time to different teams for more agility in manufacturing processes.
But the true benefits of improved supply chain visibility lie in how quickly and accurately manufacturers can respond to events and build resilience against any upcoming uncertainty. The McKinsey study confirms that machine learning (ML) can improve demand planning and forecasting accuracy by more than 85%.* Tools that integrate ML with data analysis also serve additional applications, such as predictive maintenance, robotic process automations, and anomaly detections. 
[Related article: Why it's time to move critical databases to the cloud now]
Drive intelligent automations at scale
Today, most manufacturing firms have some level of automation built into their processes. In most cases, factory floors use robotic process automations to perform repetitive and predictable tasks. But with advanced technologies such as 5G, machine learning, and computer vision systems coming together, manufacturers are shifting to rely on intelligent automations for a much wider range of use cases.
By leveraging high-speed connectivity, it's now possible for manufacturers to upload data from industry sensors, processes, control systems, supply chain, production lines, MES systems, CRMs, ERPs, and more to the cloud in near real time for data sharing across sites. With a rich repository of live and historical data, companies use machine learning and advanced data analytics solutions to analyze and predict outcomes with greater accuracy. But the lack of skilled labor often poses limitations to operationalizing ML at scale. 
Manufacturers today need a solution that brings cloud scale, has built-in intelligence, and supports unsupervised ML that can reduce the amount of training data, time, and skill required to train and prune the ML models. The flexibility of cloud along with ML helps manufacturers drive intelligent automations seamlessly across quality management, predictive maintenance, supply chain and logistics, and much more. 
Close cybersecurity gaps
The security standard requirements for IT and OT systems are unique. With the convergence of these systems, manufacturers are taking a closer look at the security standards (IEC 62443, ISO/IEC 27000) and the cybersecurity solutions deployed in their setups. A recent State of Manufacturing report from Fictiv stated that 97% of leaders in manufacturing are concerned about digital security.
Digital transformations streamline information flow and enable better collaboration — but they also raise the risk of security breaches. Unauthorized access to design IPs can cost decades of research and competitive advantage, as well as increase regulatory challenges. Cyber attacks on MES, ERP, and product lifecycle management (PLM) systems can completely throttle production lines, disrupt supply chains, and even worse endanger the safety of workers on site. 
How can manufacturers streamline their processes while ensuring their data and systems are secure? The best path forward for many is to seek a platform approach that provides sophisticated access management for machines and users alike, ensures SecOps in manufacturing processes, and protects workloads in the cloud while continuously monitoring the cloud posture.
The digital manufacturing transformation is accelerating
Shortages in skilled labor and employee preferences for remote or hybrid work are likely to continue in the foreseeable future. So, industrial digitization and Industry 4.0 are more likely to accelerate now than ever before, and the cloud imperative in manufacturing is becoming more evident. The time is now for manufacturers to adopt a multifaceted platform that can support their businesses where they are, and where they're headed.
Learn how manufacturing companies of all sizes are using Elastic to solve their unique challenges along their digital transformation journey.
*Source: https://www.mckinsey.com/business-functions/operations/our-insights/covid-19-an-inflection-point-for-industry-40