How technology leaders are overcoming challenges to cloud migration across financial, public, and telecom sectors
Leaders across industries share how they are adopting cloud to drive speed and impact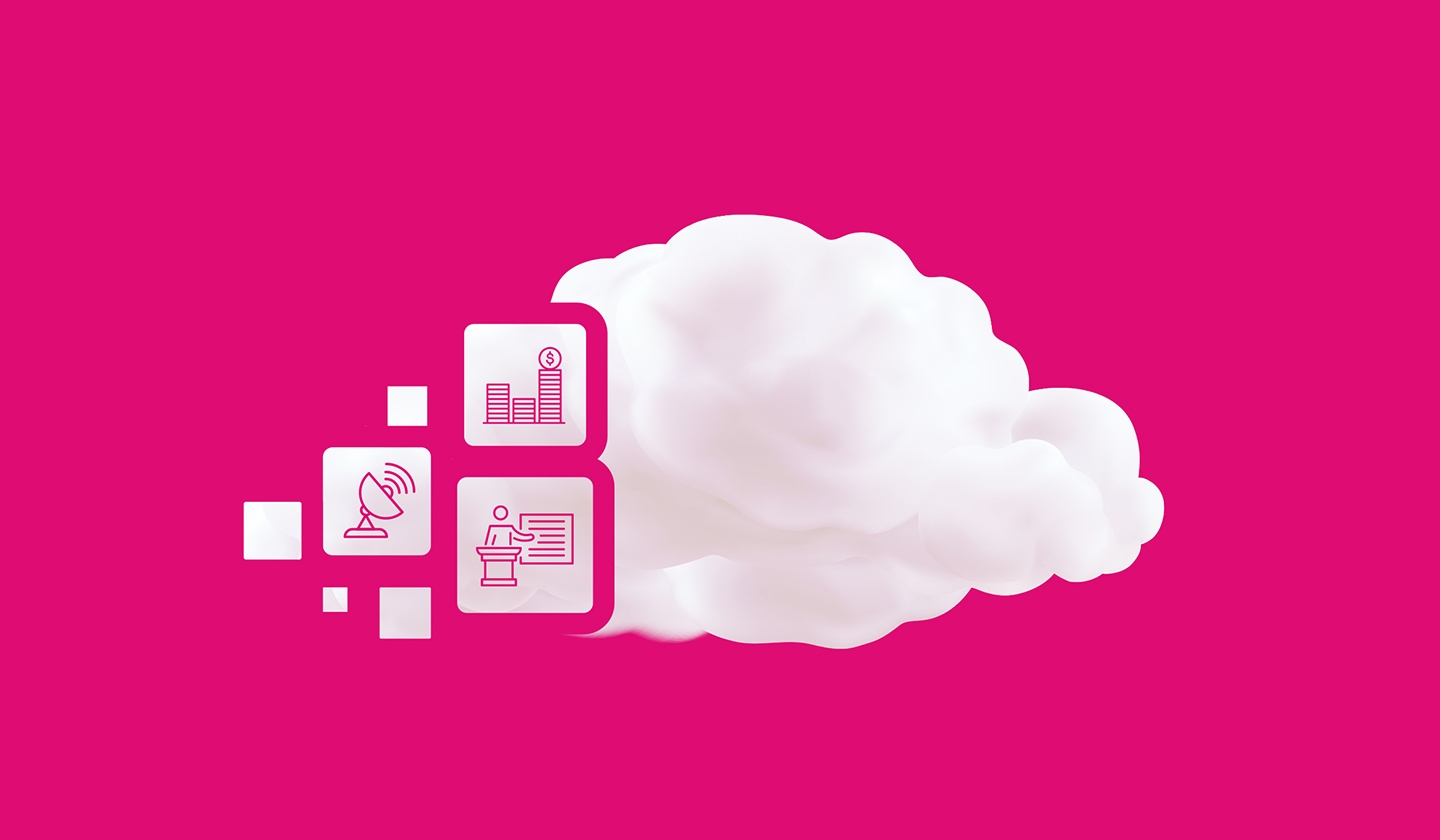 The value of an organization's data is magnified in the cloud — enabling agility and new sources of revenue — but leaders must first overcome critical challenges. 
We interviewed executives in three economic sectors — financial services, public sector, and telecommunications — for their insights on the unique challenges and opportunities they face, and how they're leading their organization to deliver stronger results in the cloud. Below are edited excerpts from the conversations.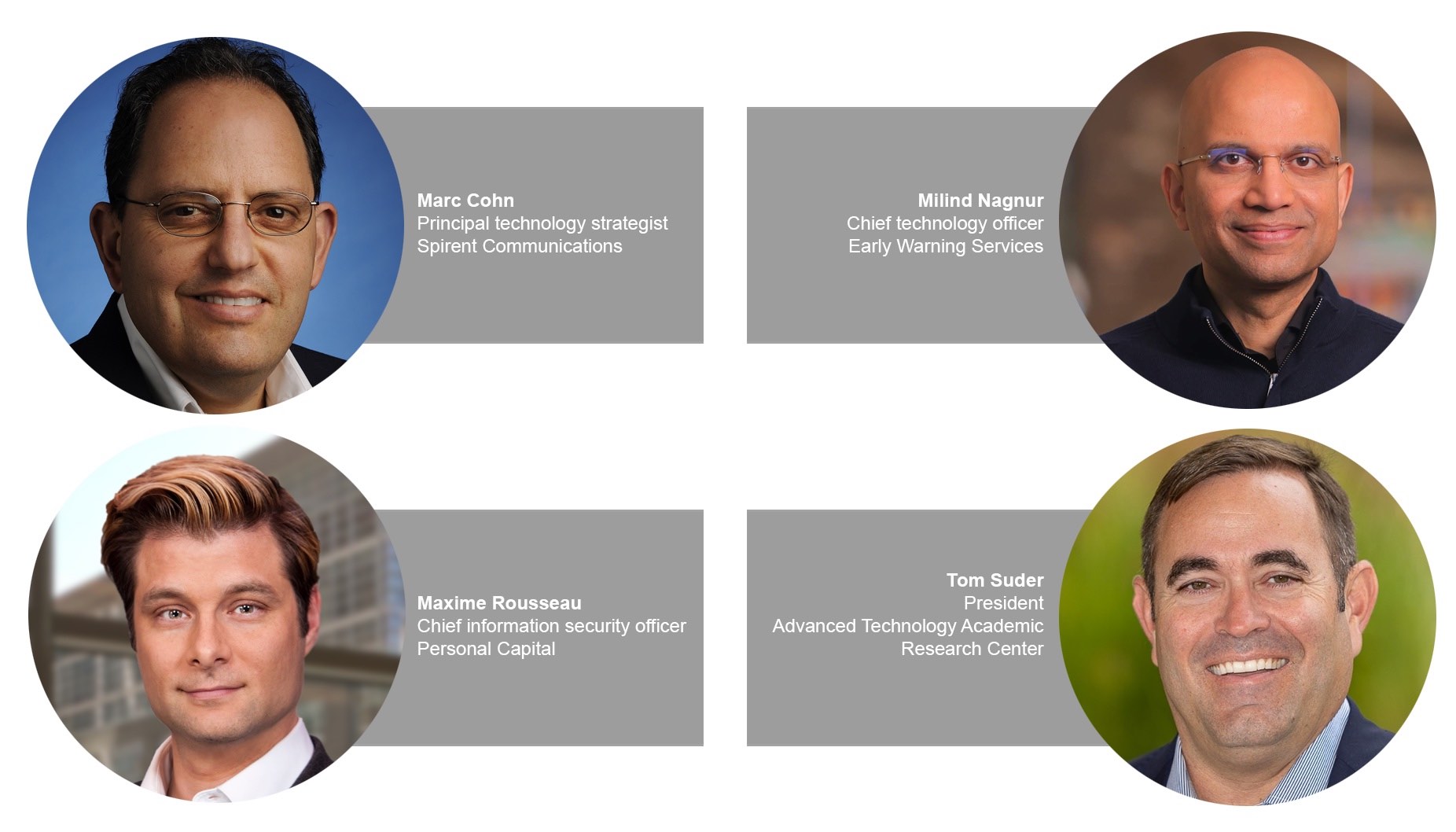 Financial services: Cloud is a matter of trust
Milind Nagnur, chief technology officer, Early Warning Services, parent company of the Zelle payment network
Financial institutions are in the trust business, and they're keenly aware that moving to the cloud can be a key enabler of greater agility in meeting increased consumer demand for digital experiences, without compromising trust and security.
Cloud-based architecture offers three main benefits:
Perimeter security, patching, and vulnerability management. This enhances a company's offensive and defensive security capabilities. 

Containerization. This accelerates rollout of new product features.

Service advantages. Always-on, real-time service and on-demand scalability to meet customer and organizational expectations.
Conversely, the largest barrier to cloud adoption is the industry-wide talent shortage. At Early Warning, we are aggressively recruiting new talent, but that alone can't address the gap; companies must upskill their existing teams. Additionally, with the natural tension between doing it fast and doing it right, organizations must conduct the appropriate due diligence to validate their cloud technology configurations. 
Consumer demand for digital financial products will continue to rise, and financial institutions will keep evolving with the goal of enhancing customers' financial health through amazing digital experiences. 
[Read this next: Why it's time to move critical databases to the cloud]
Financial services: Beyond castle and moat
Maxime Rousseau, chief information security officer, Personal Capital
Financial services is typically a more risk-averse sector. It took companies a long time to move to the cloud. Part of that is the struggle of knowledge management. I've lived this in hiring for my team. For instance, many engineers may have 20 or so years experience in a specific technology, which is great, but that might not be relevant anymore. 
The castle and moat construct doesn't work anymore, and leaders in security have to better enable their business. Here are key areas to address:
Cloud-first compliance.

When you operate in a highly regulated industry, you have to apply, demonstrate, and manage controls in a cloud-first environment to satisfy various regulations. You're talking not only to your security team, but your internal audit team and presumably external auditors. The entire compliance-stakeholder ecosystem now has to understand the cloud, leading to better integration.

Human capital rebalancing.

If you're a security leader, you can't hinder the progress of the business. The business agility [of the cloud] is massive — the ability to scale up and down and bring new products to market.

There are also opportunities to

not

reinvent the wheel

. You can free up engineering resources and bring them back to your core business.

You can have 50 engineers' bandwidth freed up to develop your next business product.

Better business continuity. A lot of people have a perception of control that doesn't necessarily always materialize, just because you can walk down in the basement and put your hand on the server. Do you have more control over it? I'm not sure. As a CISO, you're also responsible for business continuity and disaster recovery. You're depending already on a whole bunch of partners to deliver your services.
Public sector: A new era of cloud-first public services
Tom Suder, president, Advanced Technology Academic Research Center
Cloud migration started out as a cheaper, more effective way for government agencies to store and manage data, but it has evolved into much more. The efficiencies inherent in cloud platforms have facilitated fundamental changes in the way government works for people (and how people work for government). Cloud platforms have made the recent shifts to telework possible and have enabled self-service digital platforms for government services.
But it hasn't all been smooth sailing, and challenges remain:
Skills shift.

For the most part, federal agencies have had to outsource their cloud migration strategy, since they lack the expertise to orchestrate it themselves. Public officials and employees might not have the expertise to run their applications and manage data in a cloud environment.

Varying rates of progress.

Retaining outside vendors also requires money that underfunded agencies must secure and maintain access to over a long budgeting period. As a result, agencies are in varying stages of maturity in their cloud journey. The biggest roadblock: Some legacy applications that agencies use were never meant to run in the cloud, such as the mainframes at one federal agency that are programmed in COBOL.

A full embrace of APIs.

To bring the public sector into a cloud-centric 21

st

century,

all

new systems must be cloud-driven. A big step toward achieving that goal is establishing a modern API system that allows cloud-based and legacy-based IT systems to better interact. This has the advantage of extending the usefulness of the legacy systems as agencies phase in cloud-based IT modernization over time. 
Telecom: Cloud is the battleground for the future
Marc Cohn, principal technology strategist, Spirent Communications
Migrating to the cloud is especially critical for the telecommunications sector. It's not only crucial for operations but also to gain a strategic foothold amid industry disruption. 
Clouds on the horizon.

Today, telecoms deliver everything from low-level connectivity to high-end enterprise managed services. When a cloud operator leverages their connectivity to offer managed services on top of their compute and storage capabilities, then what value does the telecom company provide beyond a pipeline for connectivity?

A battle for value.

It's not a cost issue. It's a battle for value, and whoever provides the most value is going to win. Telecom operators are trying to figure out how they can exploit the cloud and at the same time stay competitive. One area where telecoms can (and should) fight is in

edge cloud

, where operators will leverage their real estate strategically located in proximity to major customers to enable a new class of 5G-powered applications such as smart cities and autonomous vehicles. 
What telecoms need to do is leverage their facilities and long-standing relationships with customers to offer higher value-added services than transporting and storing data. Furthermore, CSPs must exploit ubiquitous and low-cost cloud services to unleash sustainable value well into the future.