Stay on top of your spend with data-driven insights for the new prepaid consumption model on Elastic Cloud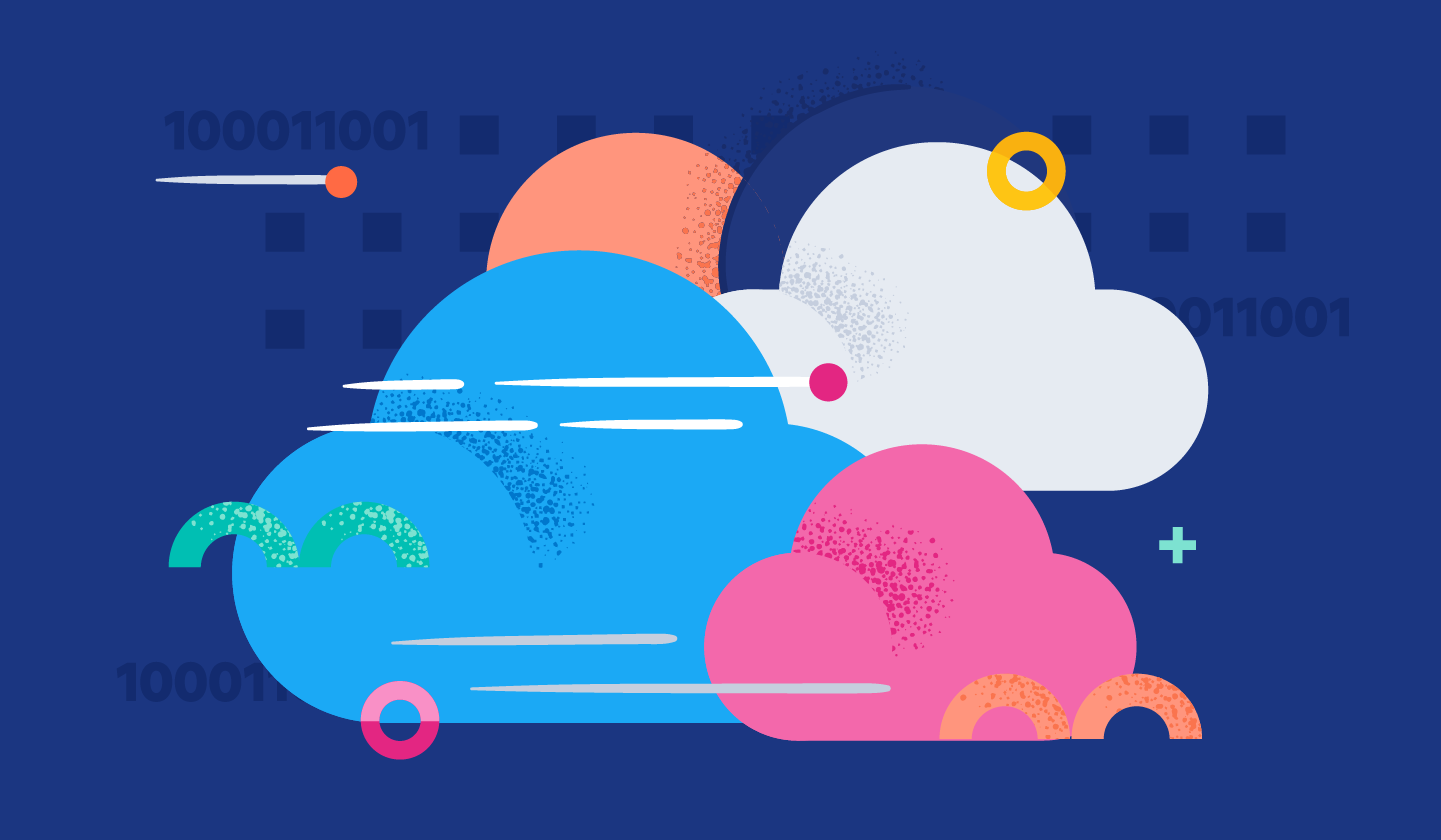 Elastic Cloud customers who are leveraging the prepaid consumption model can now view more granular reporting into their usage for improved cost-analysis and up-to-the-hour detail. This more detailed breakdown of costs and billing history helps you plan ahead and stay within your allocated budget.
View more detailed usage information
When you buy
Elastic Consumption Units
to pay for your Elasticsearch Service usage, they are contracted through a purchase order consisting of one or more order lines. A newly added section to the
Billing overview
page (accessible through the user menu - Account & Billing) shows order line details such as: start date and expiration date for the purchased credits, original credit amount, remaining credits, credits used, and some additional purchase cost information.
Prepaid credits information can be easily found on the top right tile of the Usage page below. You will be able to see the total purchased credits as well as the remaining credits, updated on an hourly basis. All usage information for accounts running on the prepaid consumption model is expressed in ECU to reflect the fact that the credits used to pay for usage are also expressed in ECU.

Track your billing history
The Billing history page has been adapted for the prepaid consumption model by showing the monthly usage statements. You can see the total usage recorded in each statement as well as whether the usage was covered from your credit balance or was partially invoiced as an overage. This enhanced granularity and visibility into usage can help you determine what aspects of your deployment are driving that consumption and help you plan ahead.

Analyze your usage with a detailed breakdown of costs
The usage statements themselves include detailed information on the monthly usage, such as:
Breakdown of consumption by main billing dimensions (capacity, data transfer, snapshot storage)
Balance statement: starting balance, usage, remaining balance
Information on the order lines that were used to cover the monthly usage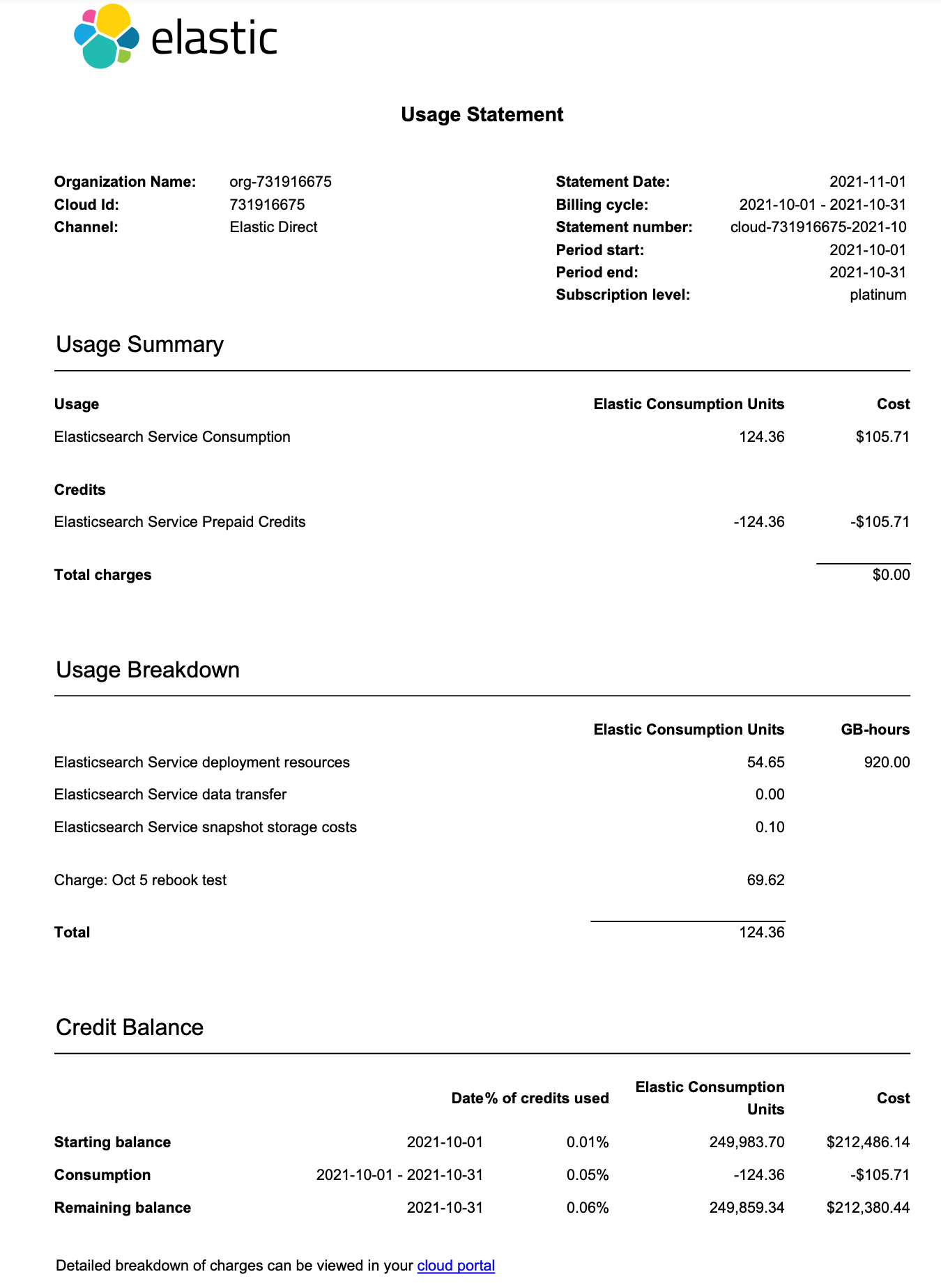 Additional resources to get started
Learn more about the prepaid consumption billing model, in the Elastic Cloud technical documentation, or contact the Elastic Sales team to get started today. You can also uncover all the benefits of Elastic Cloud here.