We're back from the holidays with some great new features!
New Pipelines Overview Page
In 6.0 we released the Logstash Pipeline Viewer. To get to this view, users would first have to go through the Pipelines view. This view listed the user's pipelines as cards with each card listing out the pipeline's versions.

We are targeting 6.2 for a redesigned tPipelines view to not only serve as a navigational tool to the Pipeline Viewer but also to provide users with a summary view of their pipelines' health.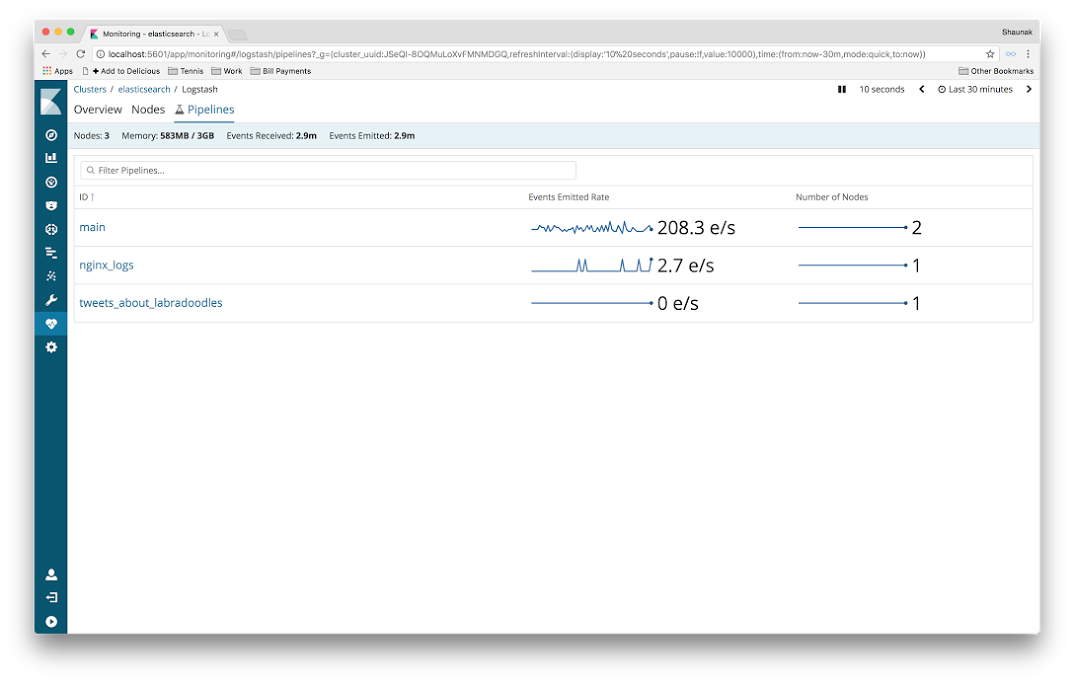 Many thanks to several Elasticians who volunteered their time to help usability test designs for the new Pipelines view.
Users will be able to specify the pipeline ID from the CLI
With this PR users will be able to specify the pipeline ID from the CLI from 6.2.0 onward with the new --pipeline.id option. This is useful for those not using the pipelines.yml file. 
Stuff Happens
More consistent handling of IP addr lookups (Targetting LS 7.0) in TCP input as of logstash-input-tcp#79
Better handling of empty source fields in geoip plugin as of logstash-filter-geoip#134
We now have a tool that can generate a list of LS deps + their licenses for Legal compliance reasons.