How to invite teammates to access and manage Elastic Cloud deployments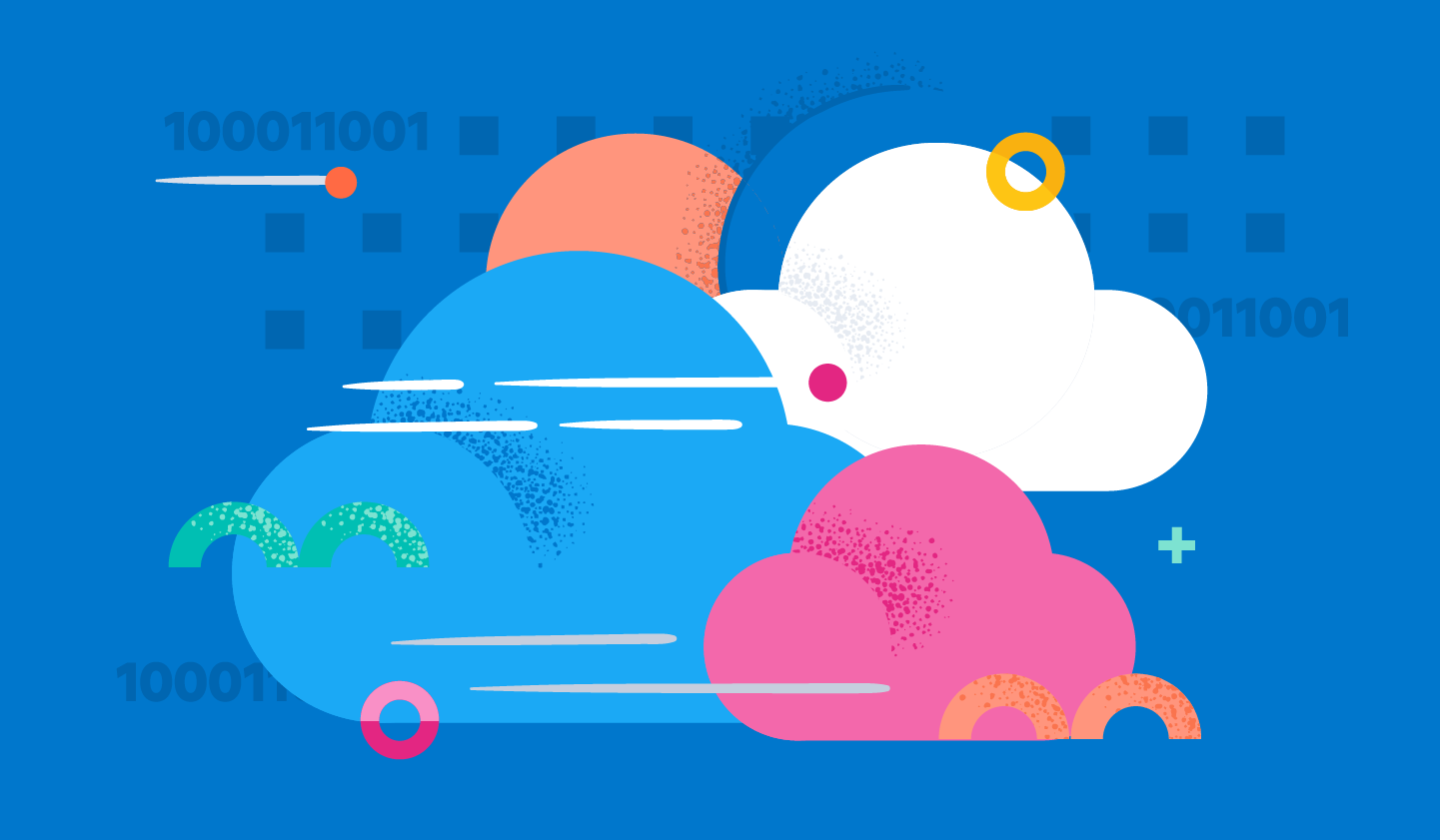 Did you know you can invite your co-workers to access and manage your organization's Elastic Cloud deployments? When you send teammates an invitation, they can create their own credentials to gain access.
Whether you are a software developer adding search to an application or an IT professional providing Workplace Search to knowledge workers, you can invite your co-workers. This also applies to DevOps and SREs using Elastic Observability, as well as information security professionals protecting their IT investments with Elastic Security.
Whichever cloud you prefer, AWS, Google Cloud, or Microsoft Azure, we've got you covered. Multi-user access enables your colleagues to create, deploy, and operate Elastic Cloud deployments in your account. Plus, you can view an activity log trail that captures operational activities like changing deployment configurations and identifies which user performed the tasks. Let's go over how you can quickly invite users and start collaborating within Elastic Cloud.
Simple setup and instructions
When you navigate to the "Organization and Billing" section of your Elastic Cloud profile, you'll see the screen below prompting you to name your organization. Next, you can invite additional users to your Elastic Cloud organization.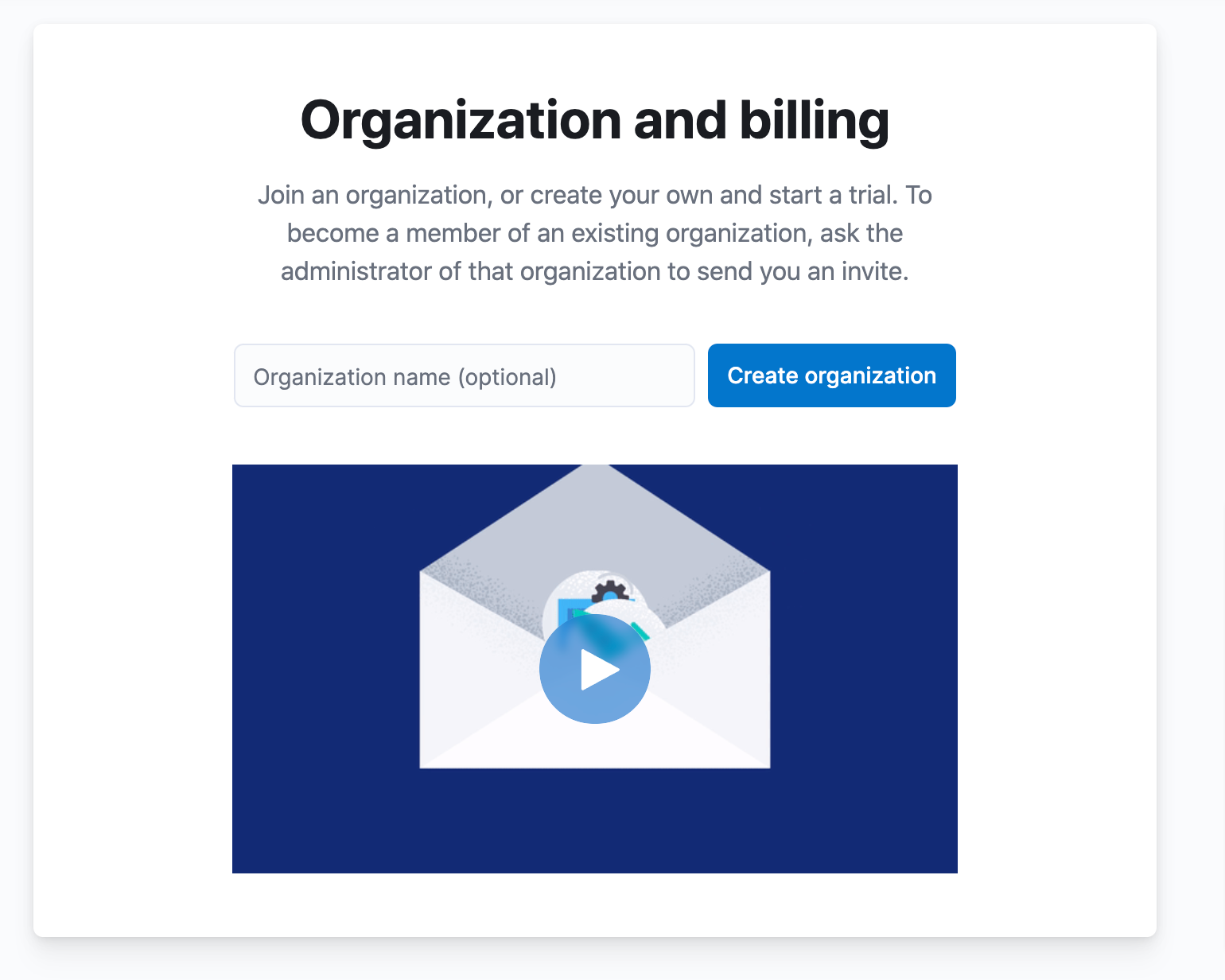 Be sure to name your organization before inviting additional users — otherwise, the placeholder organization name will appear in the email as an auto-generated ID inviting the users to join Elastic Cloud.

When you invite additional users, they will receive a simple invitation email with a link to either sign up or sign in to your Elastic Cloud organization. For security purposes, the link in the email is only valid for 72 hours. After your invited teammate completes the enrollment process, they are automatically added to your organization as an administrator.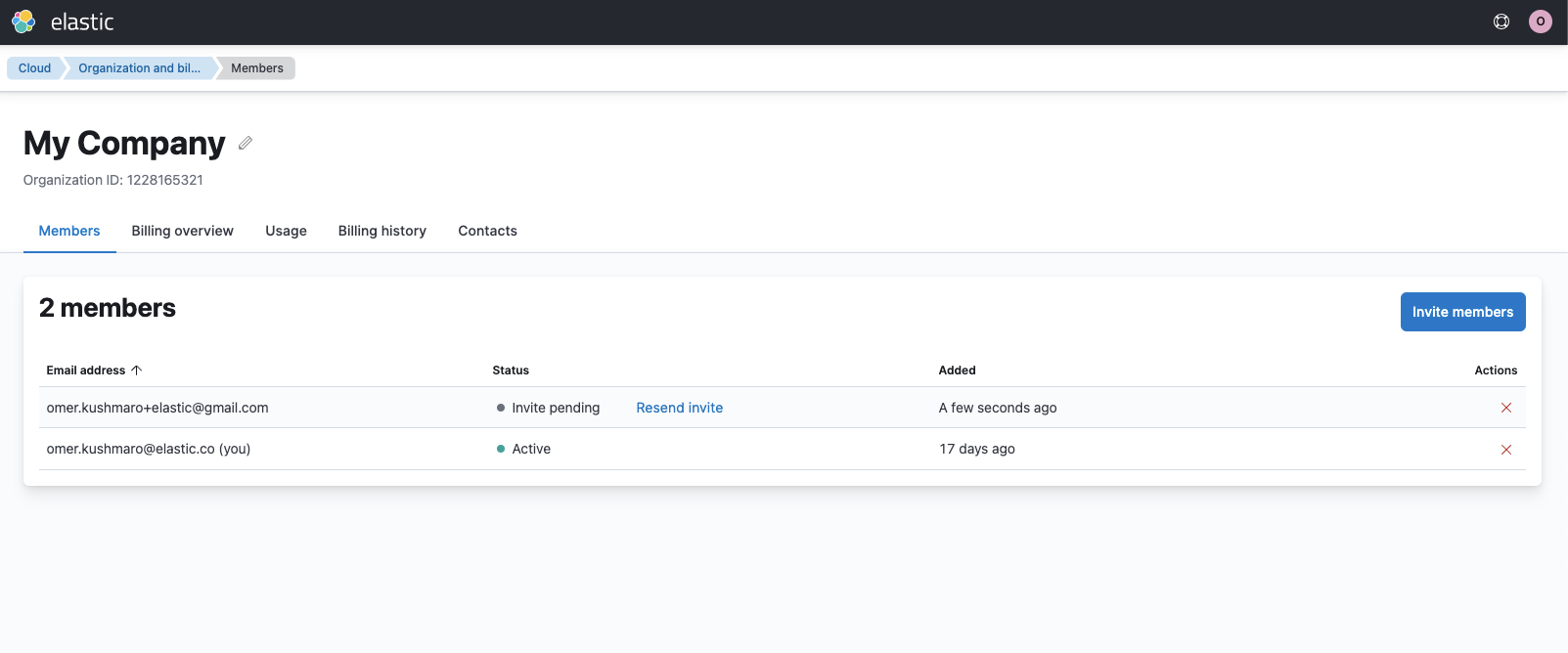 All users collaborating in the same organization in Elastic Cloud have the same privileges. They can manage organization members, modify the subscription and billing details, as well as manage Elastic Cloud resources like traffic filters, API keys, and most importantly Elastic Stack deployments.
Learn more
You can learn more about inviting users to join your Elastic Cloud organization in the product
documentation
. If you are ready to invite users, you can log into your Elastic deployment, navigate to the Organizations and Billing page and send your first invite.
The release and timing of any features or functionality described in this post remain at Elastic's sole discretion. Any features or functionality not currently available may not be delivered on time or at all.