The newest version of Kibana is here and it's got something for everyone. Linux packages have seen major improvements and Kibana 4.6.0 adds support for the much anticipated Reporting plugin. As usual, this release of Kibana supports the latest and greatest version of Elasticsearch (2.4.0) allowing you to upgrade your Elastic Stack with ease. Read on for more details about what's new or dive right in by grabbing the official download now.
Reporting
You've all been asking for it, now it's here! The new Kibana Reporting plugin allows users to generate PDF reports from Kibana visualizations and dashboards. We're so excited about Reporting, we wrote an entire blog post about it. Spoiler alert: your boss is going to love it.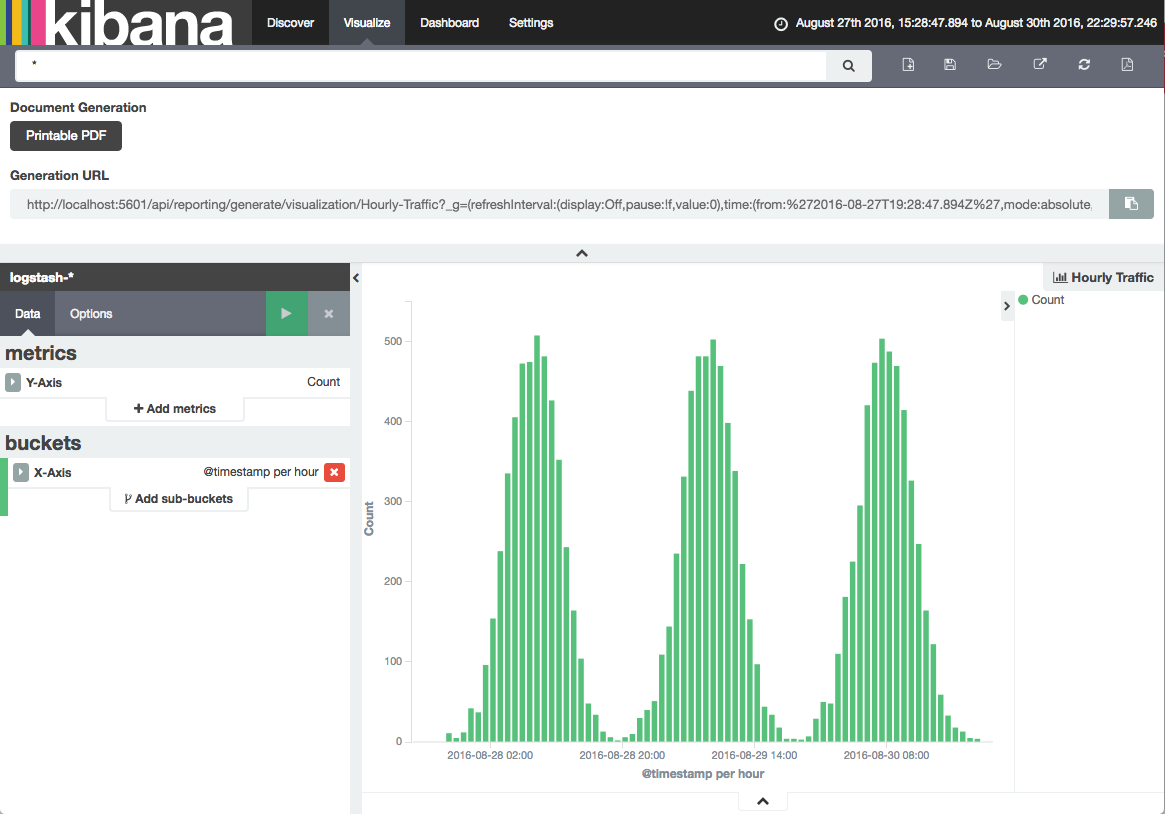 Linux Packages
Installing, upgrading, and using the Kibana packages and repos hasn't always been entirely smooth. Well now all that's going to change. If you installed Kibana via apt or yum and you're on Kibana 4.5.4, upgrading to 4.6.0 will just work. Upgrade Kibana as you would any other package. If you're currently on an earlier version, you'll want to uninstall and reinstall as described in step 5 here. Future upgrades will be smooth and painless.
Beyond upgrades, our packages and repos have received a number of other improvements:
More Features and Bug Fixes
Didn't get enough yet? Well lucky for you we've got a slew of other improvements to quell your hunger for more Kibana!