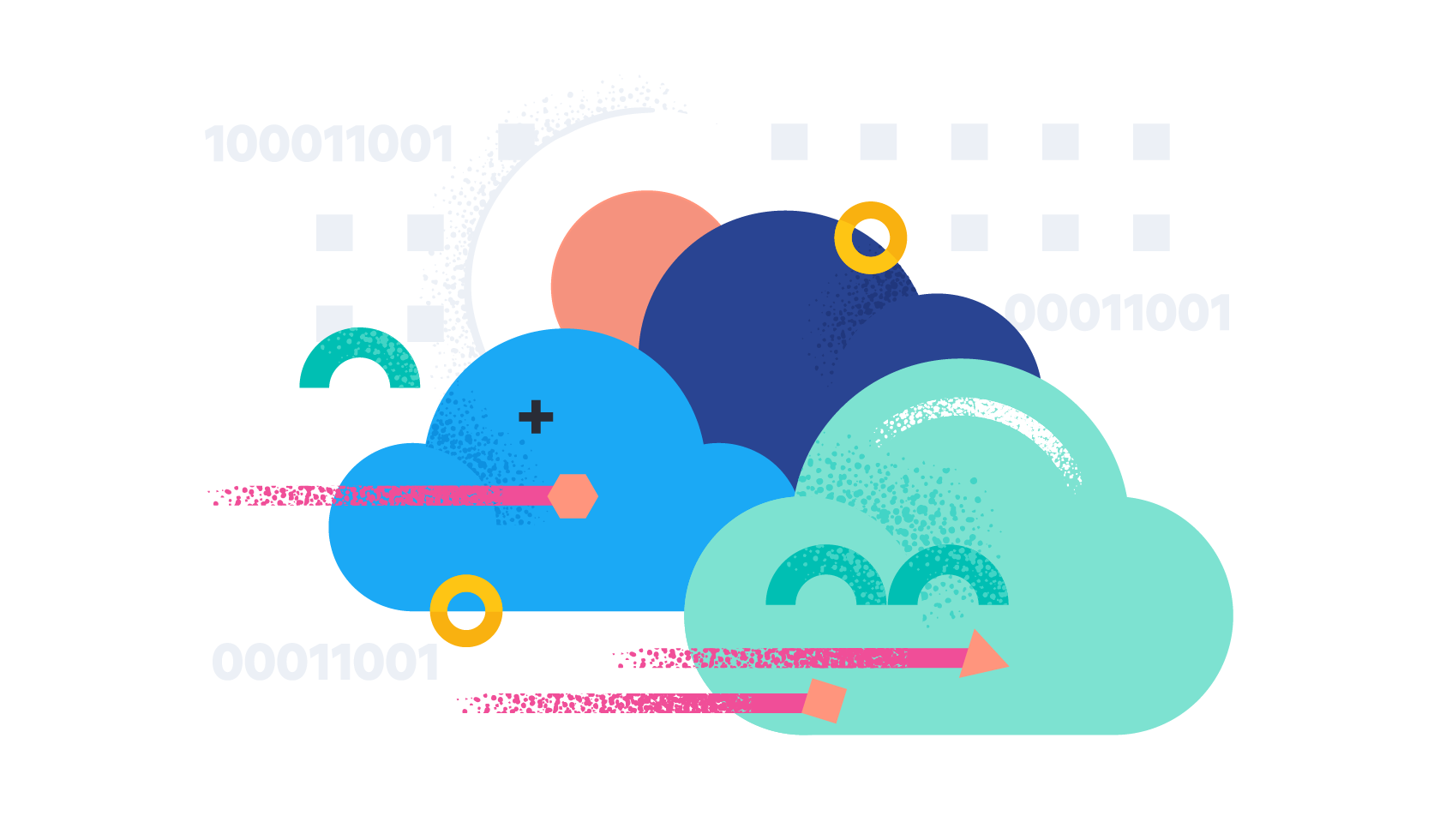 Flightwatching is a France-based technology company enabling aircraft carriers to optimize operational maintenance costs and environmental impact with a unique real-time connected digital platform. Its proven industrial-grade software platform drives real-time connectivity via data visualization and analytics, resulting in benefits such as greater fuel savings, CO2 reduction, and improved predictive fleet maintenance. Flightwatching has been quietly growing as one of the frontrunners in the space through partnerships with leading carriers.
Wrangling data across the fleet 
The solution designed by Flightwatching is currently monitoring (on average) data from 600 aircrafts (and growing) at any given time. This is an enormous amount of information that needs to be injected into the platform and analyzed to enable clients to effectively realize the benefits of the technology. As the Flightwatching team built the technology underpinning the platform, they needed a vendor solution that enabled them to store, search, and analyze this data at speed and scale. They also needed a service that would allow them to create dashboards for customers, which require little maintenance, so that they could focus on delivering innovative solutions for their customers.
Elastic as a critical piece of the puzzle
Flightwatching has leveraged Elastic for 5+ years through Elastic Cloud and Kibana as the backbone that enables the storage, search, and analysis of its data. The dashboards, alerting, and anomaly detection have been extremely helpful for the Flightwatching team as they look to boost operational efficiency for their customers.
Elastic makes it possible for Flighwatching to inject and cross a wide variety of data inputs at scale, design the dashboards in minutes, and run anomaly detections (supported by Elastic's embedded machine learning) on aircraft data. Customers are able to see and search through their data with the platform, enabling them to quickly realize operational efficiencies. The Flightwatching team and its customers can detect patterns and answer specific requests through the platform, which incentivizes new cost savings and efficiencies. Engineers can rapidly get answers to questions such as:
What is the average time our planes wait to pushback per airport?

How long did I run the APU for a given plane?

What is the ratio of single engine taxis per airport?

How are my bleed systems behaving in harsh conditions?
Queries can be performed over various time periods, and by easily adding external data sources, the results become even more powerful.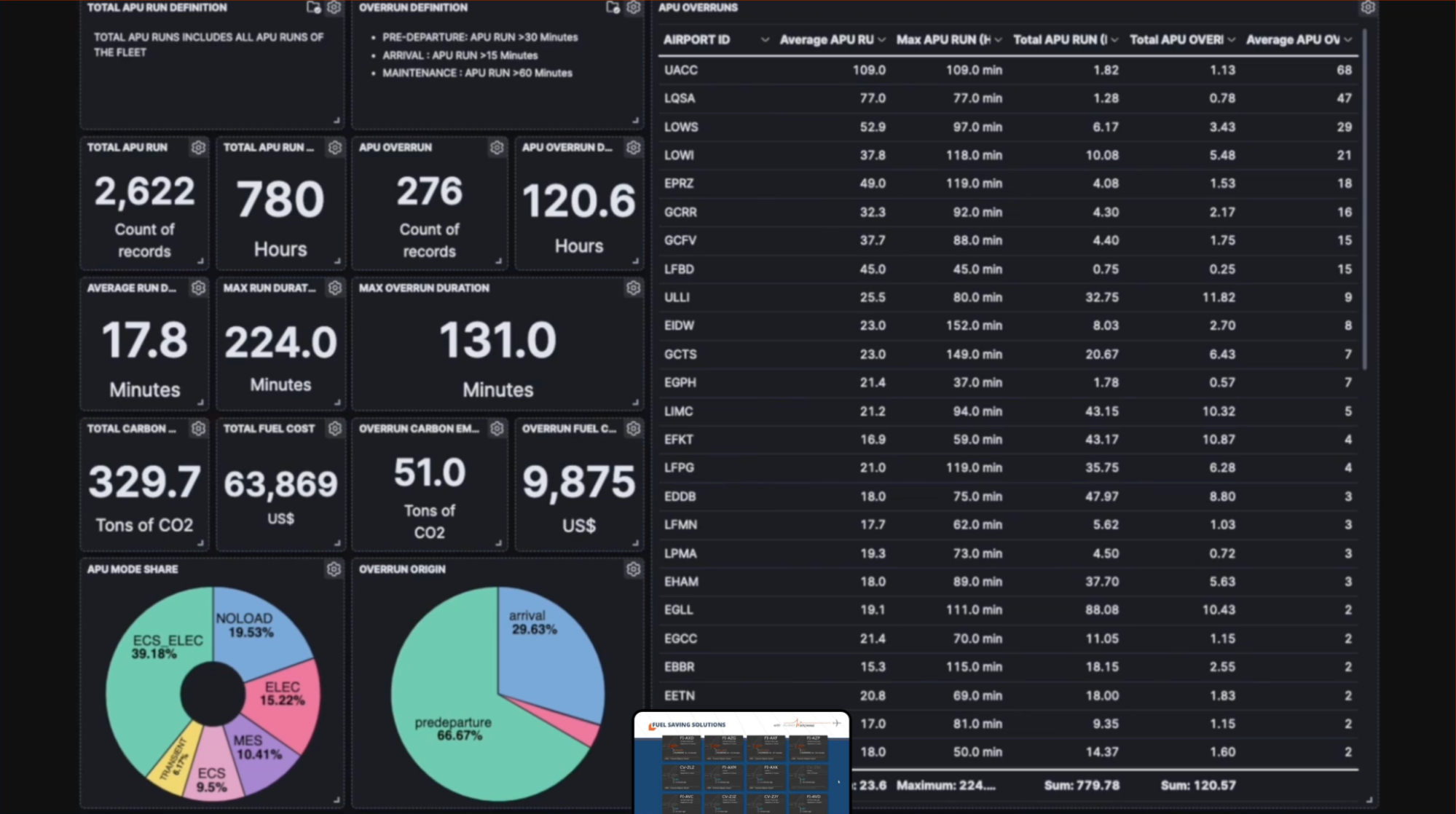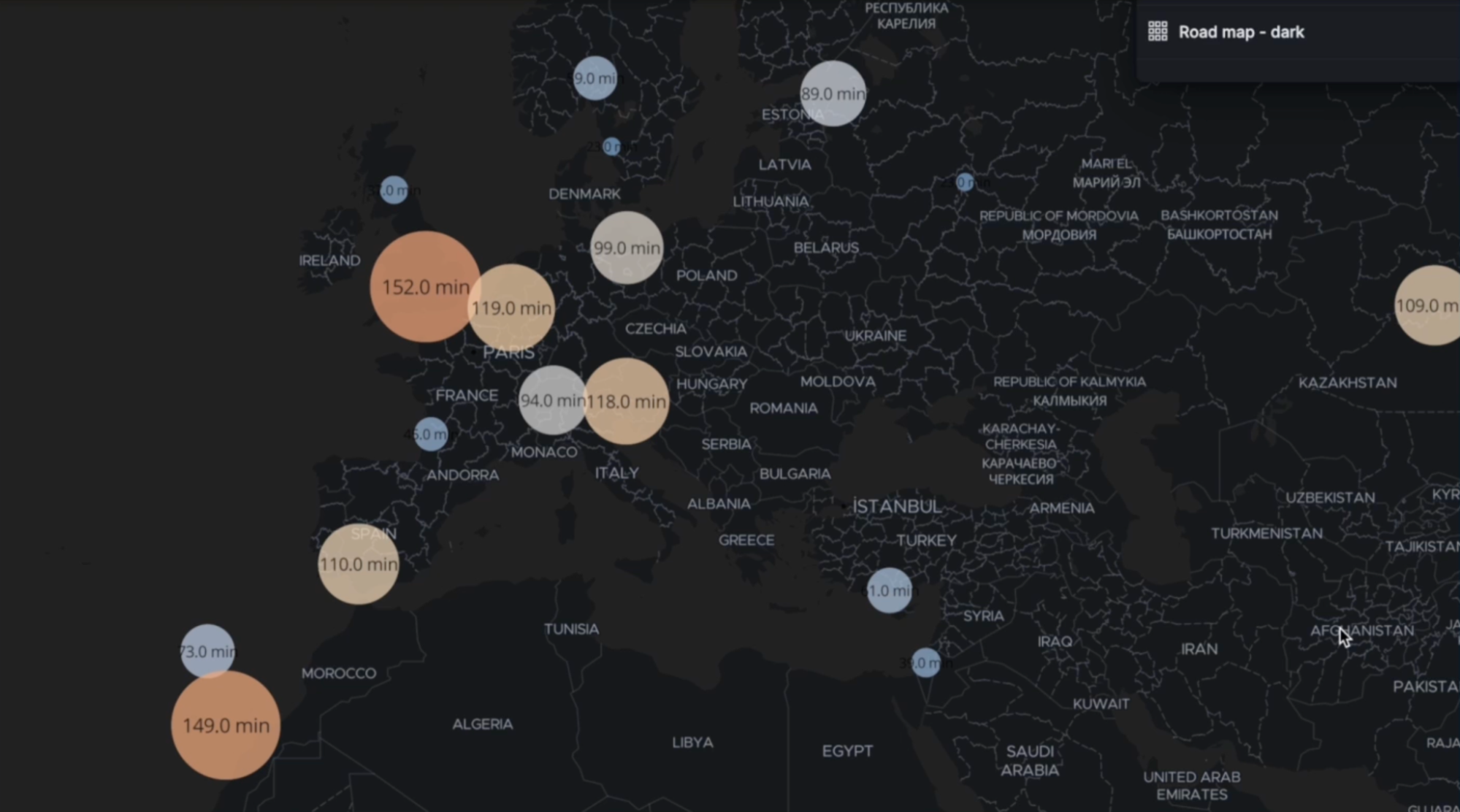 Flightwatching, powered by the Elastic, has helped customers see the following benefits:
Reduction of CO

2

emissions by 20% per turnaround — helping to reduce impact on the environment.

Saved approximately $100,000+ on total cost of ownership, per aircraft, per year (80% of this TCO reduction was driven by APU (Auxiliary Power Unit) fuel savings and 20% on APU maintenance.)

Improved the lifespan of equipment on wing by 6% 

Reduced APU maintenance requirements by 15% 
The team at Flightwatching is looking forward to leveraging more Elastic features, including machine learning, as they continue to advance the capabilities of their platform.