Last week, we attended the 5th edition of the NoSQL Matters Conference. Hosted at the Mediapark in Cologne, more than 200 attendees were treated to both a great venue and a ton of mind blowing talks about new products, use cases and field reports of day-to-day operation of NoSQL infrastructures.
Our own Boaz Leskes – Software Developer on the Elasticsearch Marvel team – gave an in-depth presentation on Elasticsearch: a Deep Dive into Analytics Using Aggregations.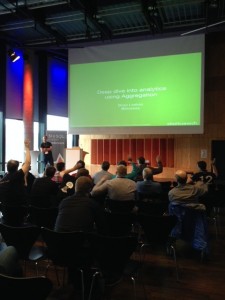 The organizers gave out happy and sad faces at the exit to each talk so folks could rate material during each session they attended with a quick +1/-1.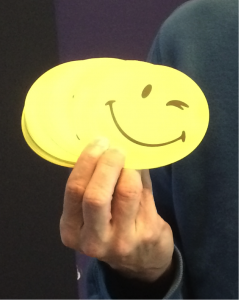 The "smiley likes" were all over during Boaz's talk. Folks were very keen to know more about our products. Boaz gave several impromptu demos tailored to specific audience after his talk. For those of you who couldn't make it join us for the presentation, you may enjoy Boaz's slides.
Boaz was also selected to deliver at the conference wrap up lightning talks. He gave a short 5 minutes intro to Marvel, complete with another cool demo. If you're interested in learning more, you may want to check out our webinar on Marvel.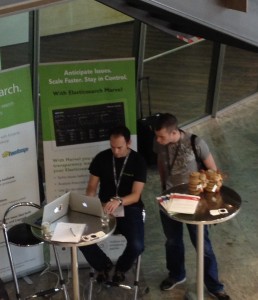 A BIG thank you to Katja Keil and the entire NoSQL Matters Cologne team for all their hard work to bring all of us together and to give us the opportunity to learn from each other. It was a pleasure to be part of it and discover a bunch of happy users of Elasticsearch and meet more folks who want to check it out!