ElasticON Global: From exascale computing to probabilistically calibrated predictions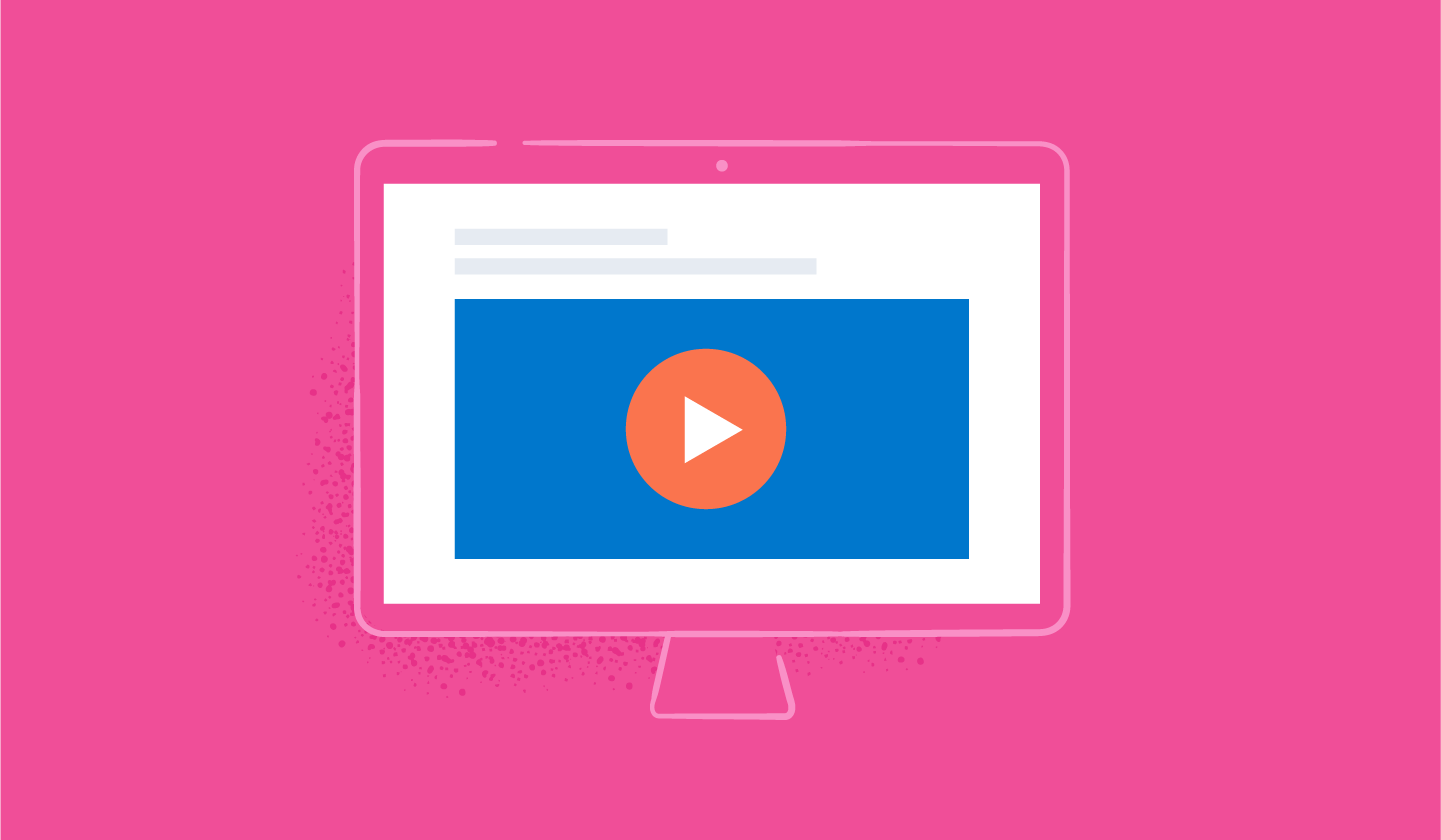 Want to know how to secure Microsoft 365 with Elastic, or how IBM built a phenomenal search experience with Enterprise Search? What about how SAP harnesses Elastic Observability to create a "single pane of glass" across the enterprise?
Interested in learning how the Oak Ridge National Laboratory takes advantage of the Elastic Stack to tame the world's fastest computers, or how Twitter embraces Elasticsearch queries with a neural network to provide probabilistically calibrated predictions for its personal data protection annotation system?
As the three-day ElasticON Global virtual event winds down, we want to share incredible on-demand sessions featuring top engineers from leading security firms and global brands discussing their Elastic use cases.
Observability
Microservice choreography and triaging errors with Elastic Observability and the Elastic Stack
Hashtag winning. Watch this video to learn how Brolly, Australia's leading social media archiving service, leverages the Elastic Stack to collect pod and infrastructure logs, keep track of failures in the data pipeline, and identify and recover errors.
Salman Ahmad, Solutions Architect, Brolly
Omid Mirzaei, Software Engineer, Brolly
Elastic as a monitor of monitors at SAP
We always love a good "single pane of glass" use case. Monitor of Monitors (MoM) is the result of SAP's journey to enrich and aggregate alerting data across the enterprise to create an extensible single pane of glass that helps correlate issues across a complex array of cloud landscapes and platforms.
Shea Martens, Principal Technology Consultant - Service Reliability Engineering, SAP
Security
Adventures in using ELK to keep the lights on
Is it hot in here? Industrial control systems form the fabric of society that enables efficiency and assures our quality of life. Check out how cybersecurity firm Insane Forensics uses Elastic to secure industrial control systems.
Dan Gunter, Founder & CEO, Insane Forensics
From zero to hero: developing a cybersecurity platform from scratch with Elastic
Rhyming aside in this session's title, achieving efficient security operations with Elastic is among the takeaways in a talk by the CISO of the Superintendency of Banks, Dominican Republic. James Paul Pichardo Lezma, who supervises financial sector cybersecurity regulatory compliance, discusses how to establish framework and data source selection, report proper risk metrics, and, you guessed it, how to achieve efficient security operations.
James Paul Pichardo Lezma, CISO, Superintendency of Banks, Dominican Republic
Securing Microsoft 365 with Elastic
The title of this talk says it all. Iron Vine Security, which delivers solutions to complex security challenges, provides guidance on how to make sense of Microsoft 365 logs to secure and monitor your environment.
Eric Ooi, Director of Security and Research, Iron Vine Security
Top 5 data sources for building effective security operations
No spoiler alert here. You've got to watch this exceptional panel discussion to learn more about critical security data sources useful in combating the most prevalent digital threats of today. The panel of our own Elastic experts, and James Paul Pichardo Lezma, CISO, Superintendency of Banks from the Dominican Republic, discuss efficient ways to collect, parse, analyze, present, and use data to manage security incidents in an effective and scalable way.
James Paul Pichardo Lezma, CISO, Superintendency of Banks, Dominican Republic
Mike Paquette, Director of Product, Security Market, Elastic
Devon Kerr, Sr Manager, Intelligence & Analytics, Elastic
James Spiteri, Principal Product Marketing Manager, Security, Elastic
Elastic Stack/Elastic Cloud
Exascale computing with Elastic
Even the world's fastest computers don't always have all the answers. The Oak Ridge Leadership Computing Facility (OLCF) deploys the fastest supercomputers in the world. However, super fast systems sometimes have super big challenges. Learn how the Elastic Stack plays a significant role in the OLCF's operational analytics and monitoring platforms, and how to apply some of their lessons learned and best practices in your own exascale environments.
Rachel Palumbo, HPC Data Analytics Engineer, Oak Ridge National Laboratory
Ryan Adamson, Group Leader, Security and Information Engineering Group, Oak Ridge National Laboratory
Corwin Lester, HPC Data Engineer, Oak Ridge National Laboratory
Fusing Elasticsearch with neural networks to identify personal data
Trending on Twitter. Check out how social networking giant, Twitter, classifies personal and sensitive data. The personal data protection (PDP) annotation system provides a solution to automatically classify columns in their databases. The annotation system combines Elasticsearch queries with a neural network to provide probabilistically calibrated predictions on PDP data types for every column.
Ryan Turner, Senior ML Researcher, Twitter
Rakshit Wadhwa, Senior Software Engineer, Twitter
How General Motors uses Elasticsearch to enhance the customer experience
Get revved up to learn how General Motors leverages Elasticsearch as a primary datastore to drive a consistent customer experience across multiple General Motors platforms. The goal is to enhance the customer experience and create brand loyalty.
Colby Weber, Lead DevOps Engineer, General Motors
Monitoring timeliness of regulatory reporting using the Elastic Stack
When the government wants answers, Elasticsearch is there for Canadian Imperial Bank of Commerce (CIBC). The bank harnesses the Elastic Stack for real-time and historical analysis of timeliness and quality of regulatory reporting. As with any major financial institution, CIBC has an obligation to report all capital market transactions to various global regulators. Considering the strict submission requirements, the many applications involved, and the ever-growing amount of data processed, this task is not trivial and requires rigorous monitoring. Learn how the bank designed their regulatory reporting solution using the Elastic Stack.
Leonid Landsman, Director, Application Development, Canadian Imperial Bank of Commerce
Edwin Lim, Senior Application Developer, Canadian Imperial Bank of Commerce
Recipes, Elasticsearch. More recipes, morphood + Elasticsearch
Get a taste of what's cooking at morphood. It's a web app using Elasticsearch to index more than a million recipes from hundreds of sites, returning search results in milliseconds. If this idea sounds kind of familiar, Elastic CEO Shay Banon created Elasticsearch as a search engine for his wife's recipes.
Fred Kufner, Co-Founder, morphood
Reducing food wastage for the next billion people with Elasticsearch
Want to harness Elasticsearch to build empathetic software for the masses? A Netflix engineer can show you how. This session highlights how Elasticsearch was used to index and search highly unstructured and sparse data associated with the fast-moving consumer goods (FMCG) market in an effort to reduce food waste in the last mile between wholesale traders and 12.8 million retail grocers.
Tejas Chopra, Senior Software Engineer, Netflix
Managing 230+ Elasticsearch clusters on Kubernetes using Elastic Operator
A decacorn is a privately-owned company with a valuation of $10 billion or more. Gojek is a member of the decacorn club and it's no coincidence they use Elastic. Gojek previously ran Elasticsearch clusters on LXC containers but recently migrated to Kubernetes, managed by Elastic Operator. This talk covers the provisioning process, the migration with X-Pack security, Kibana settings, and more.
Daniel, Cloud Platform Engineer, Gojek
Enterprise search
Elements of a successful and exceptional search experience and how Elasticsearch helped us get there
Looking for Elastic tips and tricks? You found the right video. Learn about IBM's journey of going from an adequate to phenomenal search experience. Get ready for advice on how IBM solved customers' search relevance challenges with out-of-the-box Elasticsearch features. Learn from IBM's experiences and mistakes in catering to the search needs of customers, meeting business requirements, as well as addressing human language issues.
Aspreet Singh, Chief Search Relevancy and Technical Team Lead, IBM
Search and discovery at Adobe powered by ML and Elasticsearch
Want to apply machine learning at scale for search-recommendation use cases? Adobe can show you the way. Adobe helps users actively look into billions of content pieces in an intuitive way, narrowing down their search through multi-modal search capabilities (Text, Images, Video, Audio, Vectors, etc.). Adobe anticipates a users' next move through smart recommendations, letting them achieve success by one-click creative suggestions and personalized recommendations matching their needs in the whole Adobe ecosystem.
Gaurav Kukal, Director of Engineering, Search & Sensei, Adobe
For a complete rundown of all the on-demand videos and keynotes, check out our ElasticON Global page.