Solving for scale is the key to ensuring your IT organization delivers on its promise to secure and protect data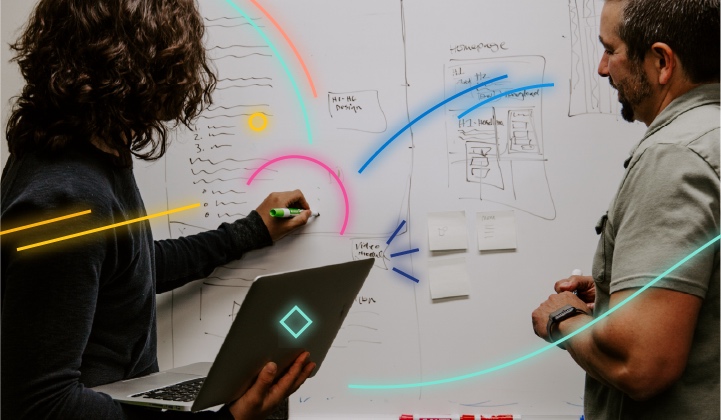 Adopting hybrid or public clouds remains IT's go-to means of achieving scale. While this transformation has improved price performance and advanced tech-driven business capabilities, including faster and deeper data insights, it hasn't always engendered higher customer trust. 
That's due in no small part to widely-publicized hacks that have exposed personally identifiable information (PII) and also in part to higher customer dependence upon mobile commerce, wonky inventory systems, and sometimes unreliable online ordering. By some measures, performing at scale is all about improving transactions per second.
According to a 2022 PwC study, "87% of business executives think consumers have a high level of trust in their business. But only 30% of consumers say they do." One of the biggest threats to trust is a data breach, according to the study. Significantly, 91% of consumers say that if businesses gain their trust, they will likely buy products or services from them. Another study indicates that 80% of customers have switched brands because of a poor customer experience.
Building customer trust in IT systems requires more than scaling capacity in storage and processing. It also requires generating and circulating timely insights into structured or unstructured data to improve uptime and help prevent trust-destroying incidents.
IT scale and trust depends on analytics and insights
In many companies, the problems that undermine customer trust begin with a lack of real-time visibility and access to the flow of operational information. Operational teams need to assess what's happening across the business, but they can't when there's a lack of shared telemetry or data access. Data security and performance issues become exacerbated when companies attempt to scale their services to reach a more significant number of customers.
"When scaling up a cloud-based system for hundreds of millions of users, I have to make sure one user doesn't impact the performance of another user," explains Abhishek Das, founder of Acante, a data security company. He believes that security teams need visibility into every service and must examine the telemetry to identify where problems are happening and how to resolve them.
The lack of operational insight is a chronic problem for security operations teams (SecOps), which rely upon real-time, unfettered access to operational data to assess threats and prevent or at least investigate intrusions. And, the reverse is also true: IT operations teams are under pressure to be more security conscious and understand the implications of new code or technologies from a security perspective. Das believes a SOC team needs to apply machine learning and an Observability tool to correlate and take the proper action.
[How do you improve operational insight? Fuse data from across your attack surface to eliminate blind spots.]
Seeing value in real-time insights
The playbook for deepening customer trust starts with mining operational and environmental telemetry for real-time performance insights and cybersecurity analysis. Here's how three companies approached and solved the challenges of improving customer trust by improving observability and scaling operational insights in the cloud.
Optimizing customer experiences

and preventing downtime are crucial objectives of

WePay

, an online payment service provider owned by JPMorgan & Chase. The company found that entering all available logging and telemetry data in Elastic could reduce the time to identify the customer impact during incidents by 90%. WePay's security team also taps the streaming data to protect the business against external threats and satisfy all compliance regulations.

The quest for greater insights

led

Albert Heijn Technology

(AH Tech), a European supermarket brand with more than 1,000 stores, to try observability to harvest a vast amount of data from its distributed IT infrastructure and 13,000 points of sale. They've seen a 40% reduction in end-user IT incidents and raised store sales by 10% while reducing product shortages.

Achieving scale in log ingestion

and analytics was top of mind for

Kroger

, a grocery retailer with 2,7000 stores, when it engineered its Enterprise Log Aggregation Solution to ingest more than 100,000 inputs per second. The log aggregation system, nicknamed Echo, enables observability at scale, troubleshooting production and security issues.
Increasingly, companies are turning to the cloud to tame and analyze their data — from cybersecurity to applications to customer interactions and transactions. "You must look at structured and unstructured data sources, retrieve data quicker, and correlate them together," said Das.