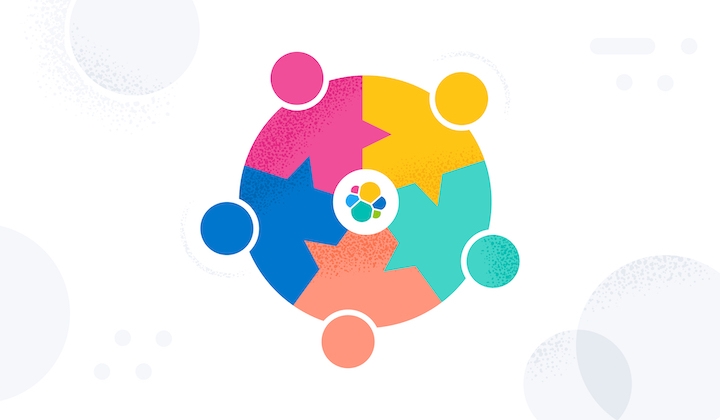 A company's culture shapes how people interact with each other, how much they like their job, and how invested they are in your organization. In short: culture is incredibly important. Because when people feel supported by their culture, they are more productive, less likely to leave, and most importantly, happier in their roles.  
Here at Elastic, we've built a  set of shared values, called our Source Code. Ask any Elastician and they'll tell you that it is core to everything we do as a company. Not only is it discussed during the interview process, but there is an entire onboarding session dedicated to understanding its components. Bottom line: We want our Elasticians to live and breathe Elastic's Source Code. 
Our values are rooted in diversity, autonomy, authenticity, and flexibility. But, as our business evolves, so should our Source Code. Recently, we recently added a new pillar to our original set of values that reflects our dedication to our customers. 
Customer, 1st is the idea that our customers and community is at the heart of everything we do. It's in how we interact, it's in our products, it's in our every day work. By being passionate about our users' needs, we're passionate about Elastic. 
Curious about our original values? Learn more about them below and watch the video:
Home, Dinner empowers Elasticians to work a flexible schedule that fits their life. Want to take a run at lunch? Need to pick up your kids from school? Have a doctor's appointment? We're all human. Do what you need to do. 
Space, Time gives Elasticians the, you guessed it, space and time to think big outside of the pattern of our day-to-day work. We know that the best outcomes happen when you're given the opportunity to ideate. Take the time to dream. 
IT, Depends is the way we answer a lot of questions because we want to explore all possibilities 
Progress, SIMPLE Perfection means that perfection isn't the destination. Progress is the journey. Let's celebrate it. We're focused on growth. 
01.02,/FORMAT shows that everyone comes from different backgrounds. Appreciate others' views and cultures.
As YOU, Are celebrates the unique individual that you are. Bring your whole, authentic self to work.
Humble, Ambitious encourages you to challenge others and yourself, but be humble while you do it. 
Speed, Scale, Relevance explains our core work. We're a search company that produces relevant, fast results that operate at scale.
Want to work at a place that values its values? Learn more about working at Elastic.