Nick Keats talks transitioning out of the military and how Elastic supports veterans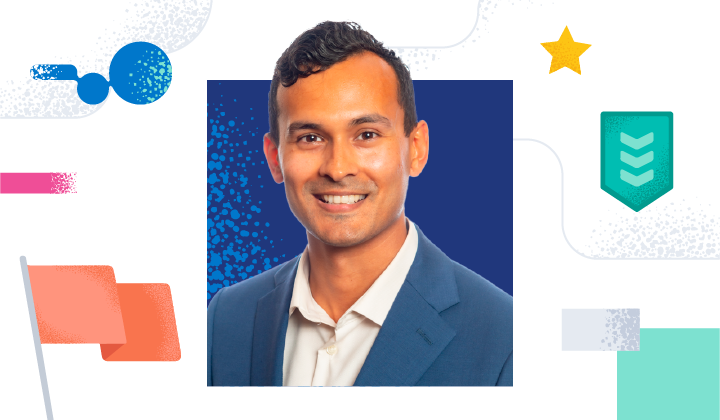 Nick Keats, senior technical consultant at Elastic®, joined the US military to fulfill his sense of adventure and camaraderie. He went in as a combat engineer and then attended airborne school to become a paratrooper. After two deployments to Afghanistan, he decided to make a change. 
"At a certain point, I was doing something my body didn't want to do anymore," Nick says. 
In March 2019, Nick started training for Army cyber protection. He had a small interest in computer science, but never thought it would become a career, he says. 
"The Army could train me in the cyber sector and I could still serve in national defense, but when it came time to leave, I would leave with something," Nick says. 
Nick was assigned a team with an active cyber mission and began on-the-job training that included Kibana® and learning what other Elastic tools had to offer. He started as a network analyst and used the Elastic Stack often. But as he improved his threat hunting analysis abilities, he started to move up into middle management and gained experience managing people. 
"I got to see both worlds," Nick says. "I was pulled away from active missions, but was still using the Elastic Stack. I never thought that that tool could translate into a future with the company."
The Army cyber group was more civilian-minded, Nick says, while still having the teamwork and national defense aspects of the military. In short, it was a good stepping stone to eventually transitioning out of the military.
Nick was introduced to Skillbridge, a US Department of Defense program that helps active duty military with the transition into a civilian career. The program allows active duty military members to take internships with civilian companies, in the hopes of transitioning to full-time employment at the end of their military contract. 
Going cold turkey isn't the best way to go, Nick says of leaving the military. 
"I had a skillset that was valued but I was lucky to find Skillbridge," he says. 
He was hired as a Skillbridge intern and now is a full-time technical consultant. 
"I get assigned to consulting calls, engage with the sales architect, and then work with the customer to understand their use case," Nick says.

He investigates the goals of the customers and helps them solve those problems, while teaching them best practices for the future. 
"Something I got used to in the military was spreading knowledge," Nick says.
Despite his time in cyber and the Skillbridge program, Nick still struggled at times during the transition from military life to the civilian world. 
"When you're in the military, you don't have to have your sense of purpose, it's given to you," he says. "When you leave the service, it can be easy to become directionless. You can take the initiative to do something different, but most of the time you're being directed."
Upon joining Elastic, Nick was introduced to the Mil-asticians ERG, a group for veterans and those who have a connection to the military. 
"To go from one world to the other, you lose that togetherness and bond everyone shares," Nick says. "It's been great to find a connection with people who I have never met before. To have the ability to talk to people who have the same mindset makes it easier to deal with circumstances."
It can be scary, he says. "For the first time in 11 years, I can choose where I want to live."

Looking for a company that can facilitate a smooth transition? Browse open roles.

Elastic, Elasticsearch and associated marks are trademarks, logos or registered trademarks of Elasticsearch N.V. in the United States and other countries. All other company and product names are trademarks, logos or registered trademarks of their respective owners.