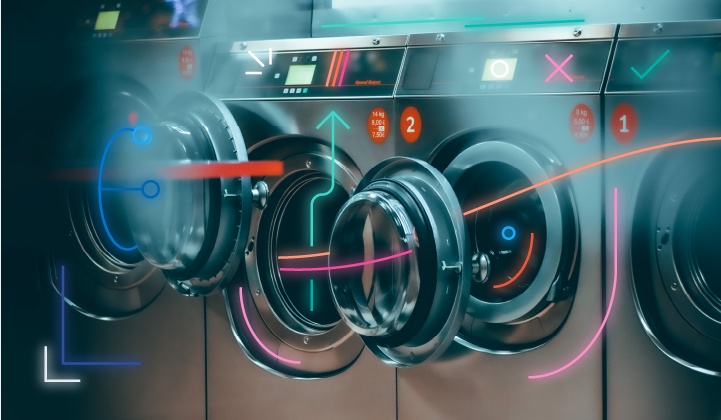 Inwatec ApS is a Danish robotics company that develops advanced software and smart machinery to automate workflows in the industrial laundry industry. Inwatec serves European, Asian, and American laundry groups with the goal of developing innovative machines that contribute to automation and business growth. Its equipment sorts items by characteristics like color and weight and also prevents foreign objects like pens, syringes, tools, and even ammunition from getting into washing machines.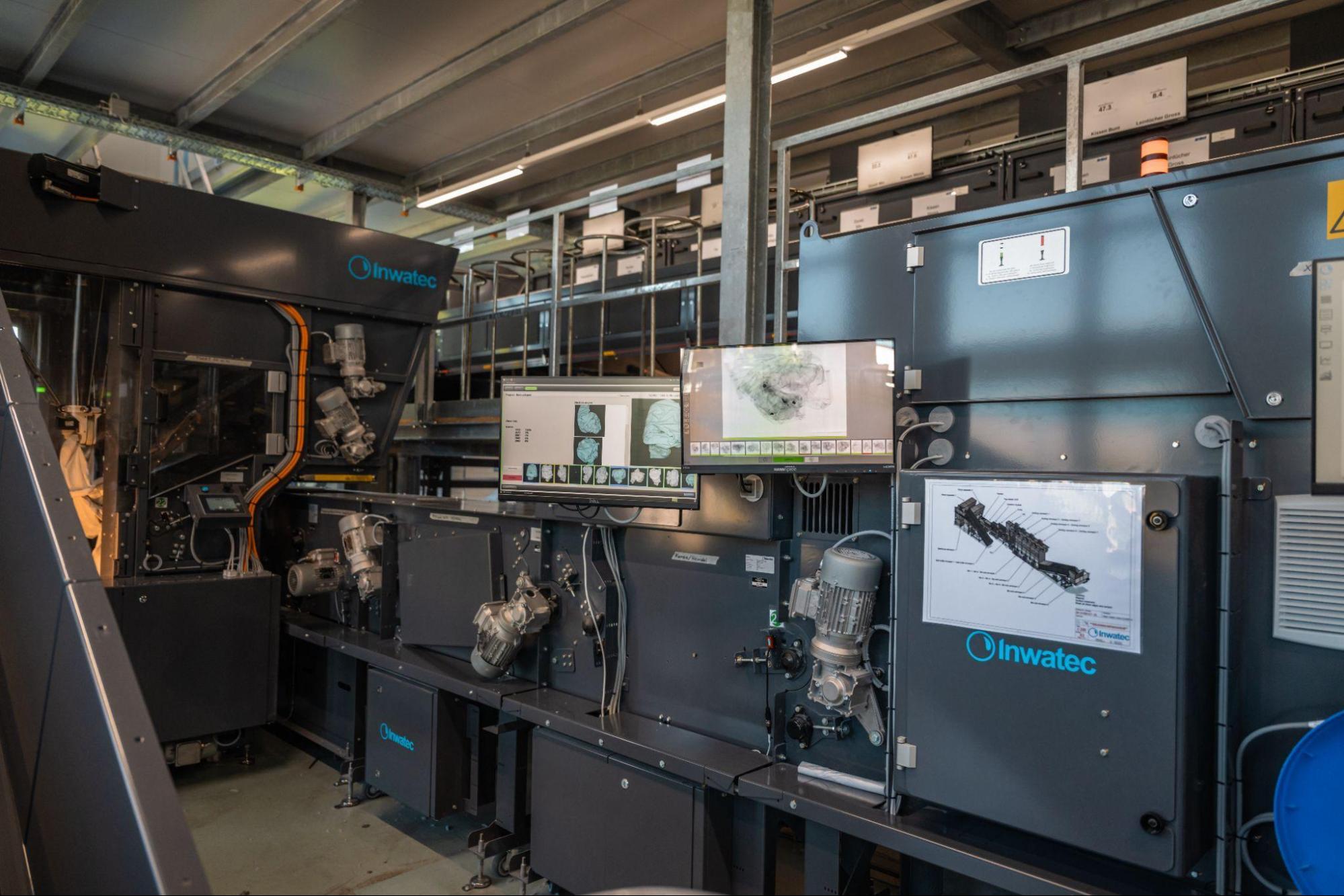 Driving faster laundry operations 
Inwatec has a high performance team dedicated to production, engineering, and software engineering, tasked with developing current and future technology for the market. To help ensure the quality of its products and gain new insights, Inwatec looked to Elastic®, deployed via Elastic Cloud running on AWS to help with modernizing log collection. Inwatec's prior log collection consisted of only raw log files. If any insights were needed, a software engineer would have to write a regex to extract data from these. By implementing Elastic, the team was able to get insights from their logs rapidly, and at scale. This enabled the team to keep their own technology highly performant, resolve bugs quickly, and drive down MTTR.
Building off this original success with Elastic, the team looked at other areas that could benefit from fast and intuitive data collection. This translated to a core component of Inwatec's products: a display system that enables an operator or plant manager to see performance metrics, such as a running total with how many items have been sorted through Inwatec's machines. This helps them keep track of how fast their machine is running and how many items have been collected (or are missing) for laundering. However, the original performance metrics on the PLC panel contained only throughput data, resulting in the plant-manager needing to visit the machine to read the number and plug it into excel manually. 

Inwatec decided to leverage Elastic as a core tool for helping a laundry production manager gain valuable insights into how their Inwatec system performs, where there are bottlenecks, and how to alleviate them. With Elastic, Inwatec could open a port on the local network, and the plant manager could view the statistics (and historical data) from their office directly. The performance of Elastic, along with the ease of using Kibana®, was a major factor in ensuring the best possible outcome for the customer.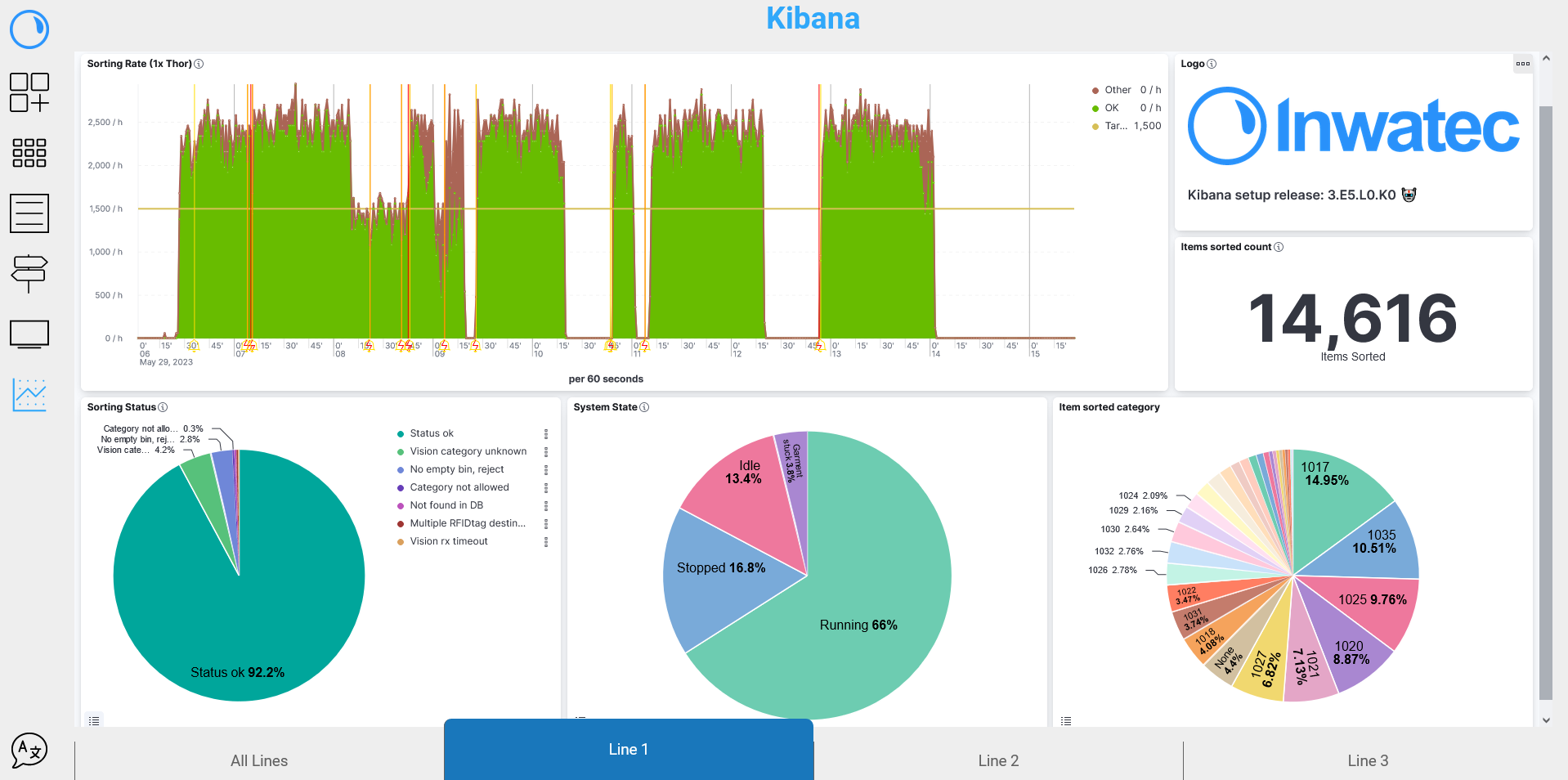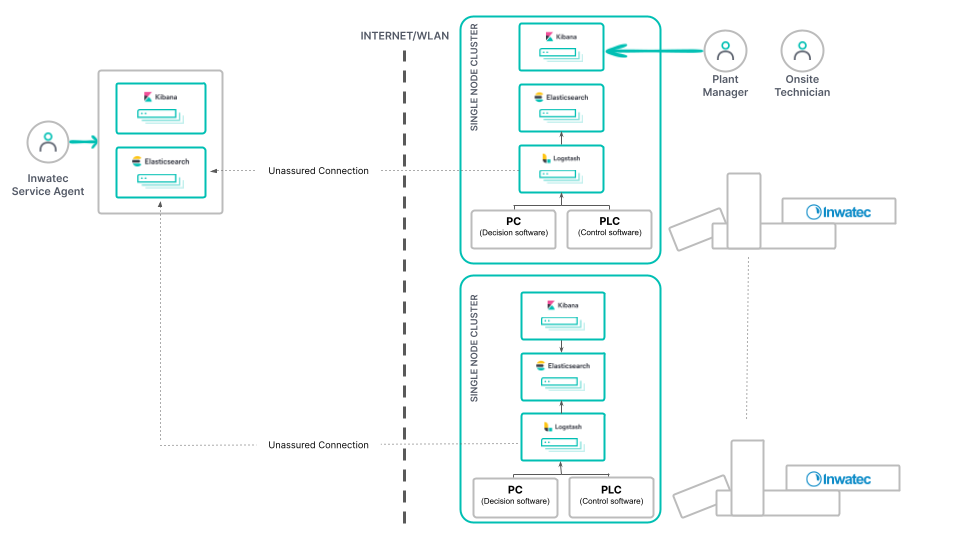 Ensuring great customer service
When a customer has an issue with their system, it's paramount that it's solved quickly so that their operations can get back on track. Inwatec needed a way to collect increasing quantities of telemetry from its machines in the field. Elastic was implemented to help Inwatec's customer service department with troubleshooting performance issues and locating where items may become stuck so the laundry can rapidly recover from a breakdown. This also allows the service team to quickly identify and ship the correct spare parts to the customer. 

The mechanical team is also using Elastic to see what part of the system can be optimized and to validate the performance of a module by collecting real life statistics on their systems. If the problem is deemed a software issue, Elastic can help the OT team get to the root cause through fast log analysis. This helps resolve problems for customers quickly.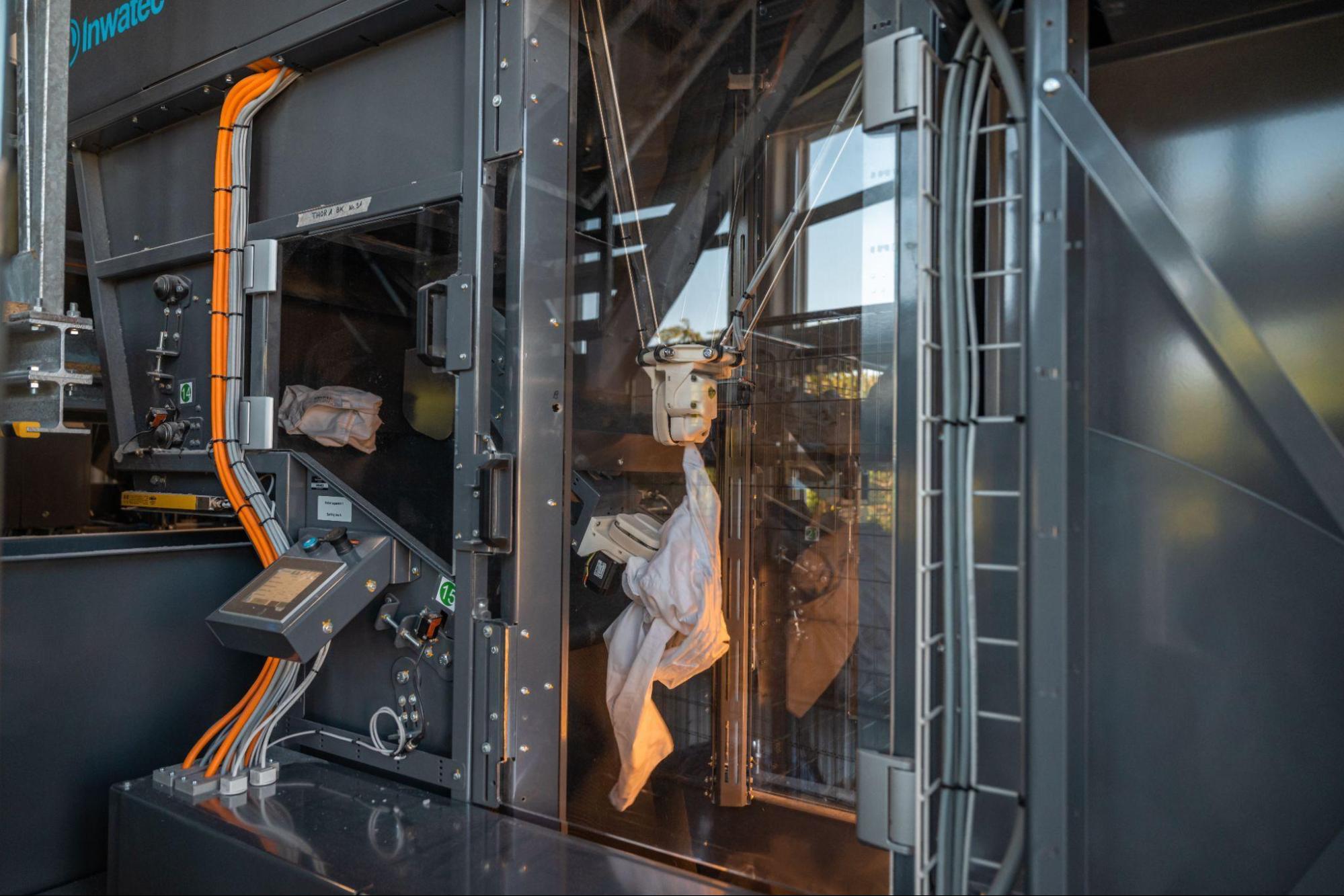 The next era of the data driven laundry
Elastic helps Inwatec innovate and create better products by providing rapid access to quality data and insight into performance of its products at a moment's notice. The team can perform tweaks or design changes and view the impact the next day based on real statistics of actual items moving through the system. Elastic is even helping the team drive revenue growth by being a great marketing tool! Potential customers can simply visit a laundry and press the "Kibana button" to see the power of Inwatec's products and all the data moving through the system.

In the future, Inwatc anticipates leveraging Elastic for more use cases, such as predictive maintenance. This will enable the team to make adjustments and repairs proactively before there is a failure. Their vision is to have Elastic predict the risk of failure of most components in the system, as well as the estimated performance gain if a worn part is replaced today.
The ideal scenario is the following conversation from our Service department: Inwatec Service: "Hello, I'm calling because we have sent you a spare motor." Laundry: "Hello, we don't have any outage, why are you sending us spare parts?" Inwatec Service: "You'll see...