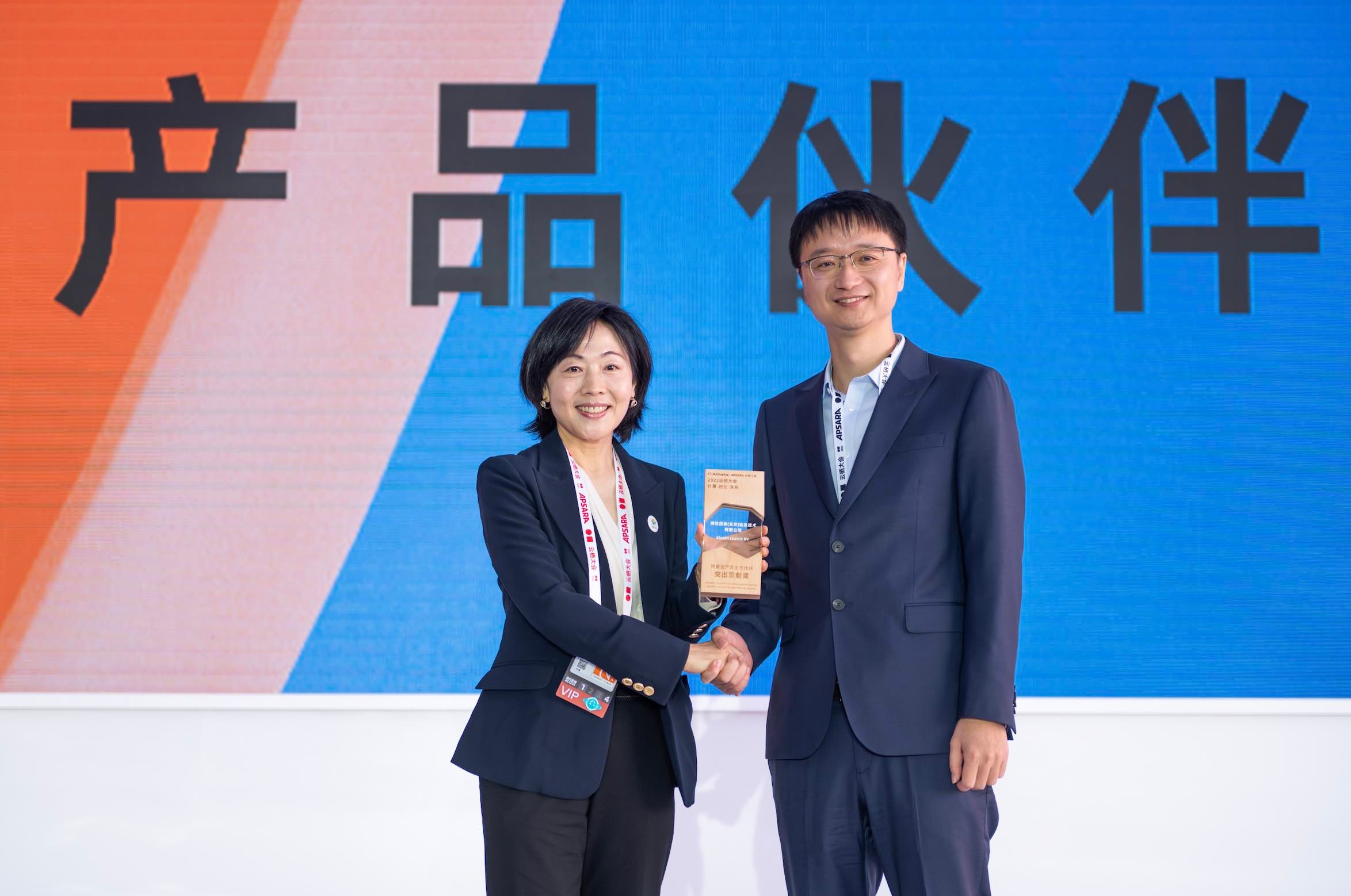 On November 5, 2022, at the 2022 Alibaba Cloud Apsara Summit, Elastic won the Alibaba Cloud Product Ecosystem Partner Significant Contribution Award. This award commends and thanks the Partner of Alibaba Cloud for maintaining rapid growth despite the double test of the pandemic and the economy, to promote high-quality development themes of Alibaba cloud. Elastic is the only international partner that has won this honor.
2022 is the new beginning of the second five-year strategic cooperation between Elastic and Alibaba Cloud. The two companies will continue to deepen cooperation in products, services, communities, and ecology to achieve a new leap in high quality.
The Elastic team is immensely proud to have been awarded the Significant Contribution Partner Award by Alibaba Cloud. The Elastic and Alibaba Cloud partnership has gone from strength to strength over the past five years, and we look forward to continuing to deepen our collaboration in products, services, and communities together. The best is yet to come.
At this conference, the two parties jointly launched the latest Alibaba Cloud Elasticsearch serverless version, providing end-to-end data access, data management, data application, and visualization module component capabilities around the Elastic Stack ecological components, as well as scenario-based upper-layer application capabilities. The launch of this version can avoid the complexity of large-scale cluster operation and maintenance, and the cloud native service can achieve second-level elastic scaling without planning and managing cluster resource configuration. By optimizing the cost of computing and storage resources, it can reduce the user's usage cost by 70% on average. This version can efficiently manage and analyze massive data, by decoupling of storage and computing, effectively improve read and write efficiency, and greatly reduce database operation and maintenance management costs.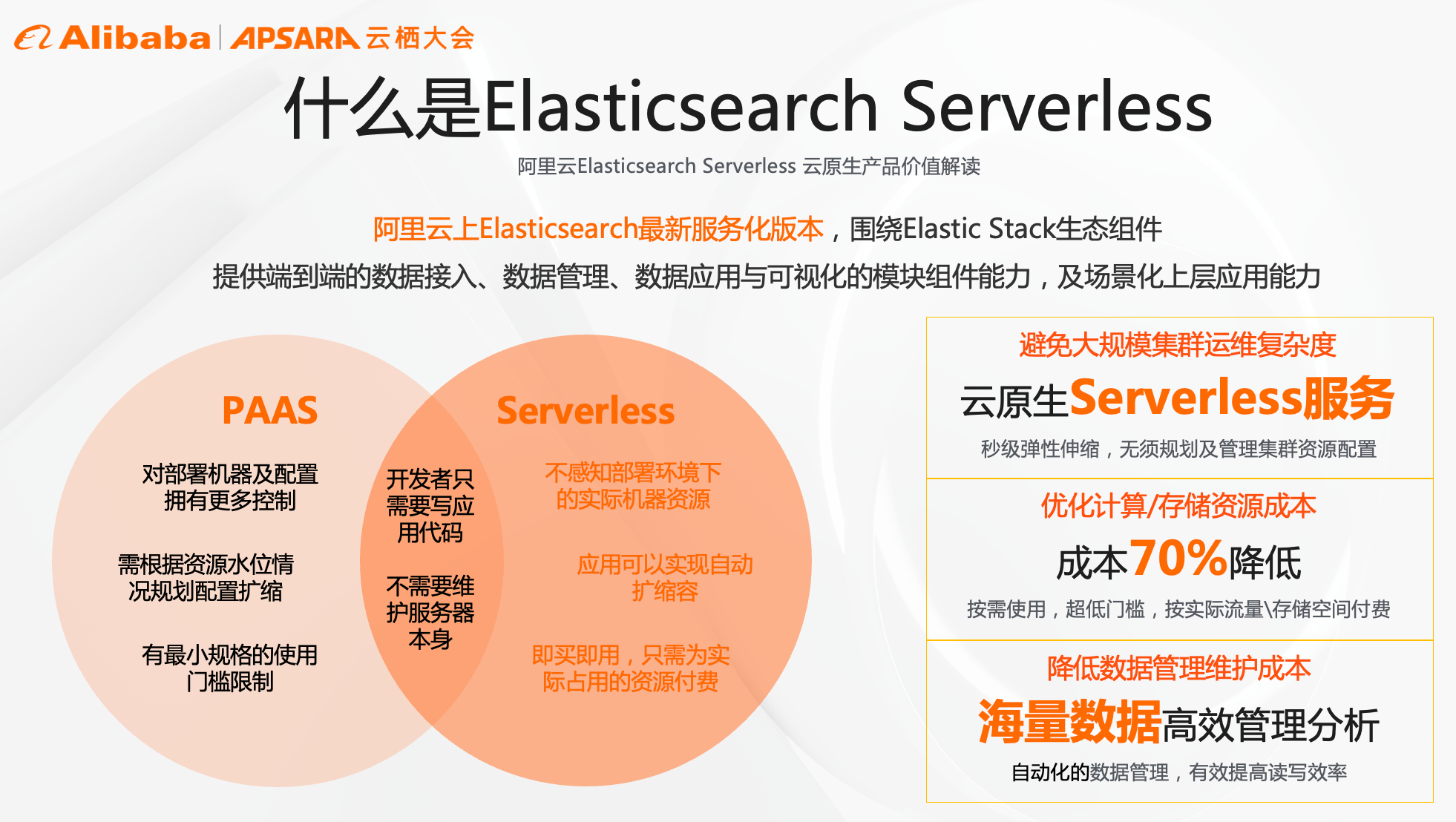 The strategic cooperation between Elastic and Alibaba Cloud began in 2017. Currently, the Alibaba Elasticsearch service is available in Alibaba Cloud's service areas in 17 countries and regions, serving thousands of thousands of customers.