Elastic web crawler
An intelligent, intuitive indexing tool
Content indexing and syncing is a critical, behind-the-scenes function of any premium website search experience. The Elastic web crawler gives you all the power and flexibility you need to take the hassle out of ingesting content.
14-day trial, no credit card required
What exactly is a web crawler?
Web crawling is a speedy way to index all the content on your website. You simply let it know what parts of your website you want it to scan — or "crawl" in web parlance — and it does all the heavy lifting of indexing your web content. Then at intervals you specify, it automatically recrawls and keeps all your content synced. Like magic, your content is ready for search.
Building memorable search experiences just got easier
There's a lot that goes into providing stellar search on your website. The new web crawler is just one of many Elastic tools that smooth the path for faster time to value, clearing hurdles to help you create, maintain, and optimize powerful, flexible search capability for your web properties.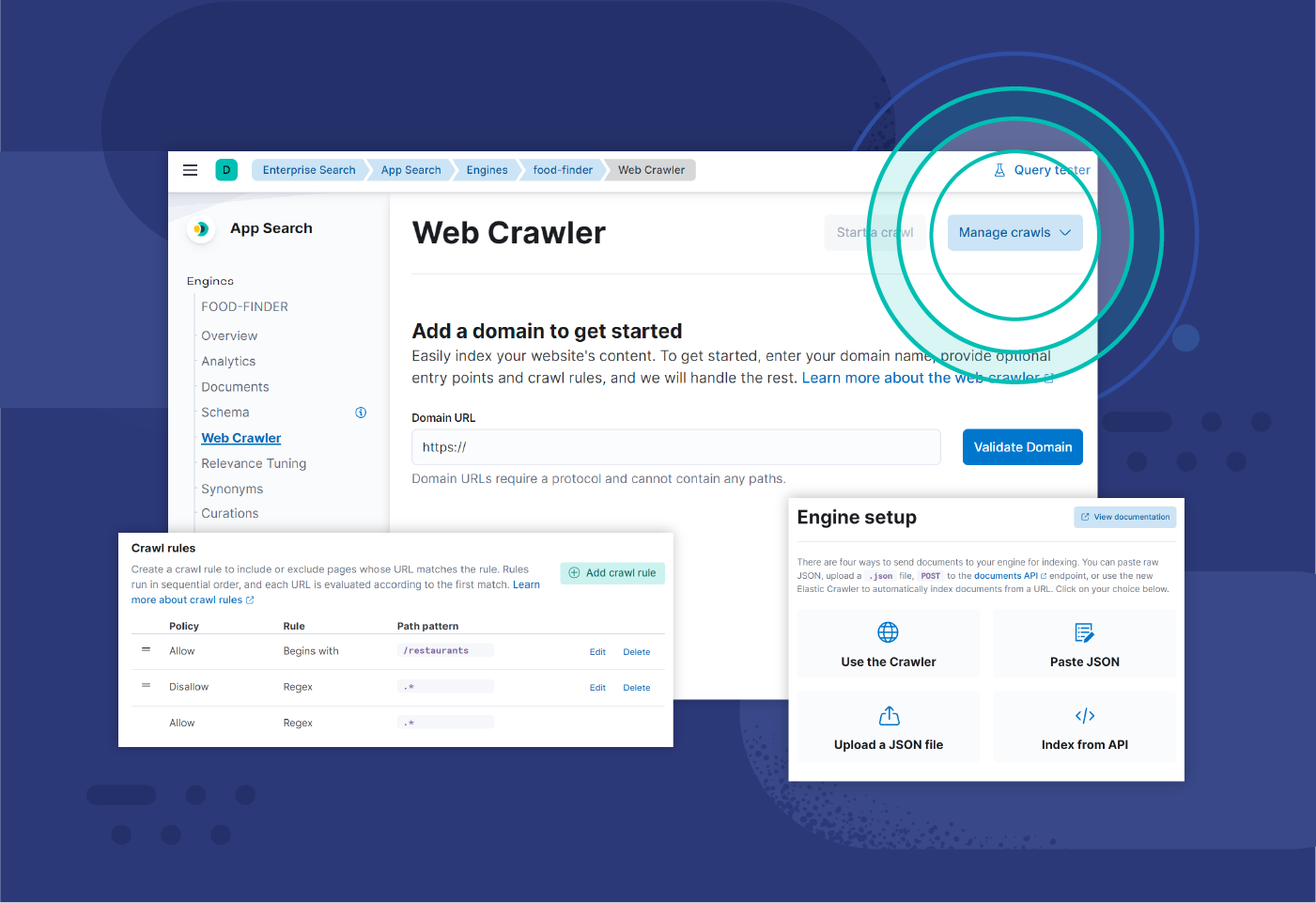 It sweats the crawl stuff (so you don't have to)
With the web crawler automatically handling all the intricacies of indexing, you're free to focus on the important stuff: driving engagement on your website, creating compelling content, and making strategic adjustments to the search experience.
Do more with Elastic Search
Search and discovery experiences for every use case: website, applications, workplace, customer support built with the trusted speed, scale, and relevance of Elastic.