That's Elasticsearch, Kibana, Beats, and Logstash (also known as the ELK Stack). Reliably and securely take data from any source, in any format, then search, analyze, and visualize it in real time.
Or download and get started
Lay a strong foundation for working with Elasticsearch in our Elasticsearch Engineer training.
View course
Ready for Elastic Stack? Learn best practices for upgrading without downtime.
Watch video
Learn pro tips for upgrading the Elastic Stack to get value from new features in each release.
Watch video
New
Utilize Elasticsearch's optimizations for lower Elastic Cloud costs and data resiliency in 7.15. Also, explore the newest runtime fields features.
Solving for X, Fast
Whether you're looking for actions from a specific IP address, analyzing a spike in transaction requests, or hunting for a taco spot in a one-mile radius, the problems we're all trying to solve with data boil down to search. Elasticsearch lets you store, search, and analyze with ease at scale.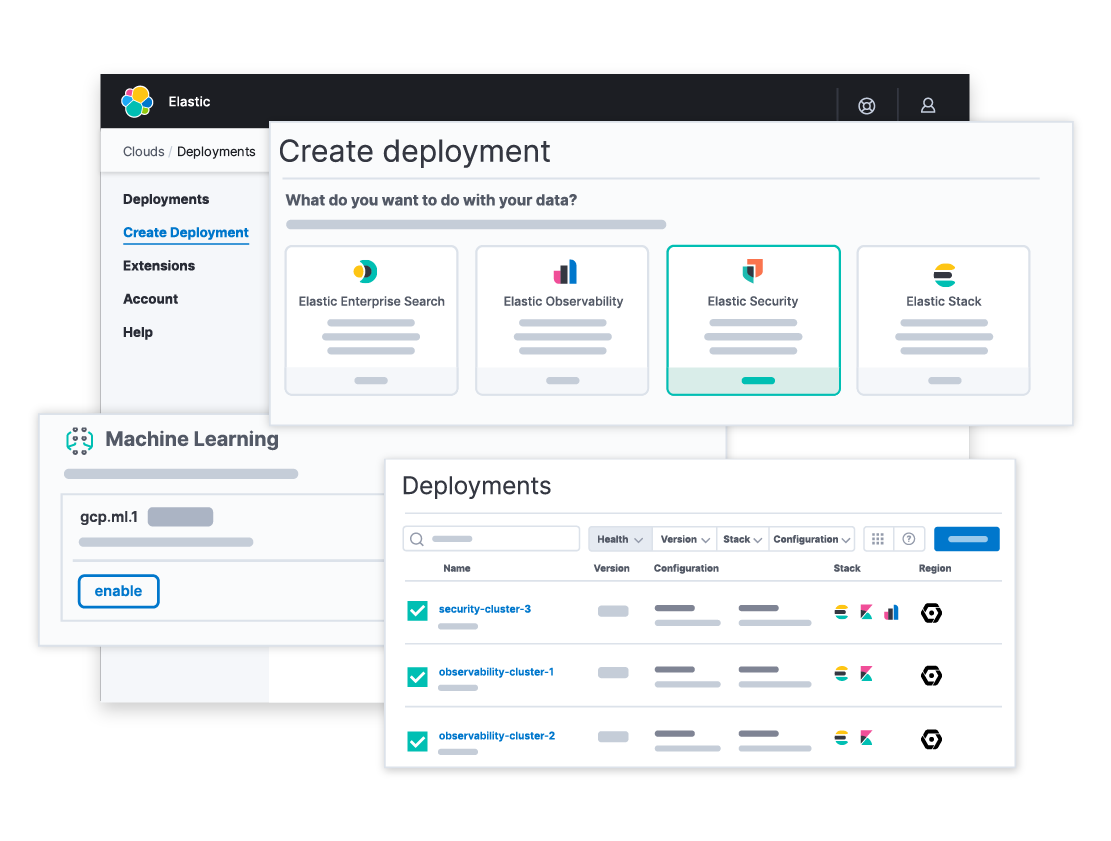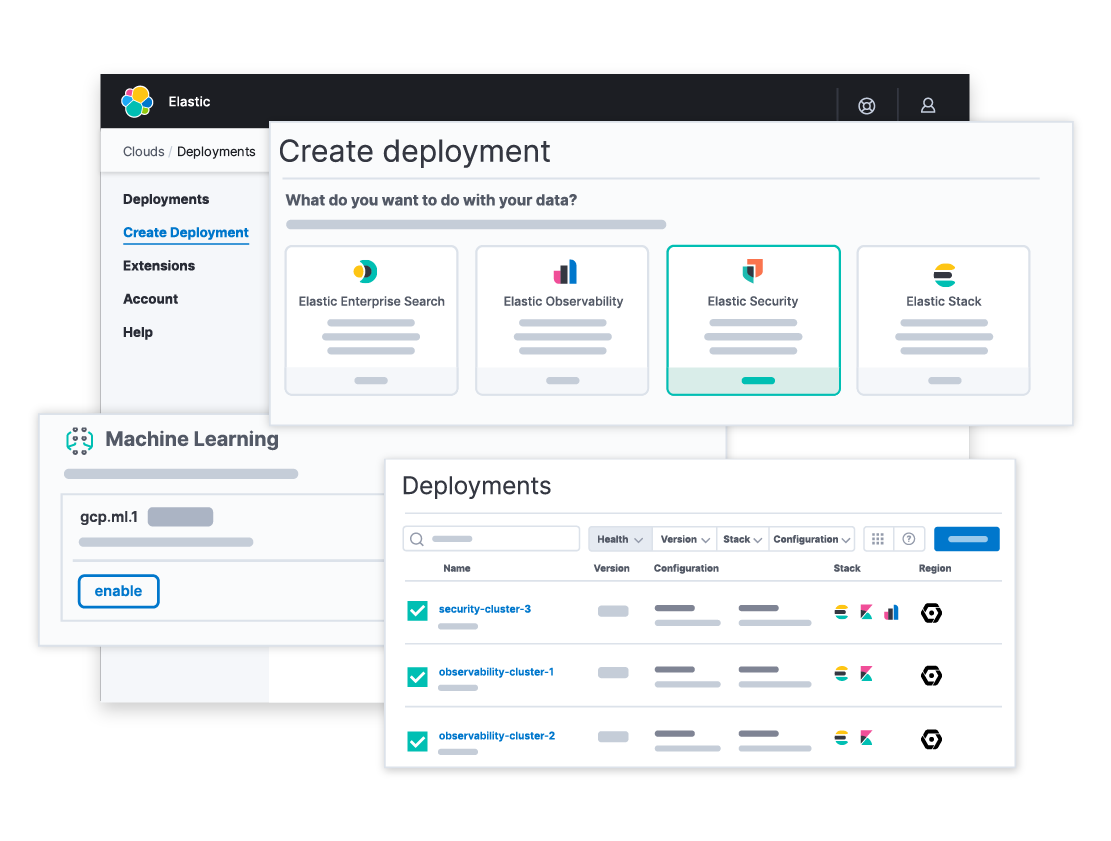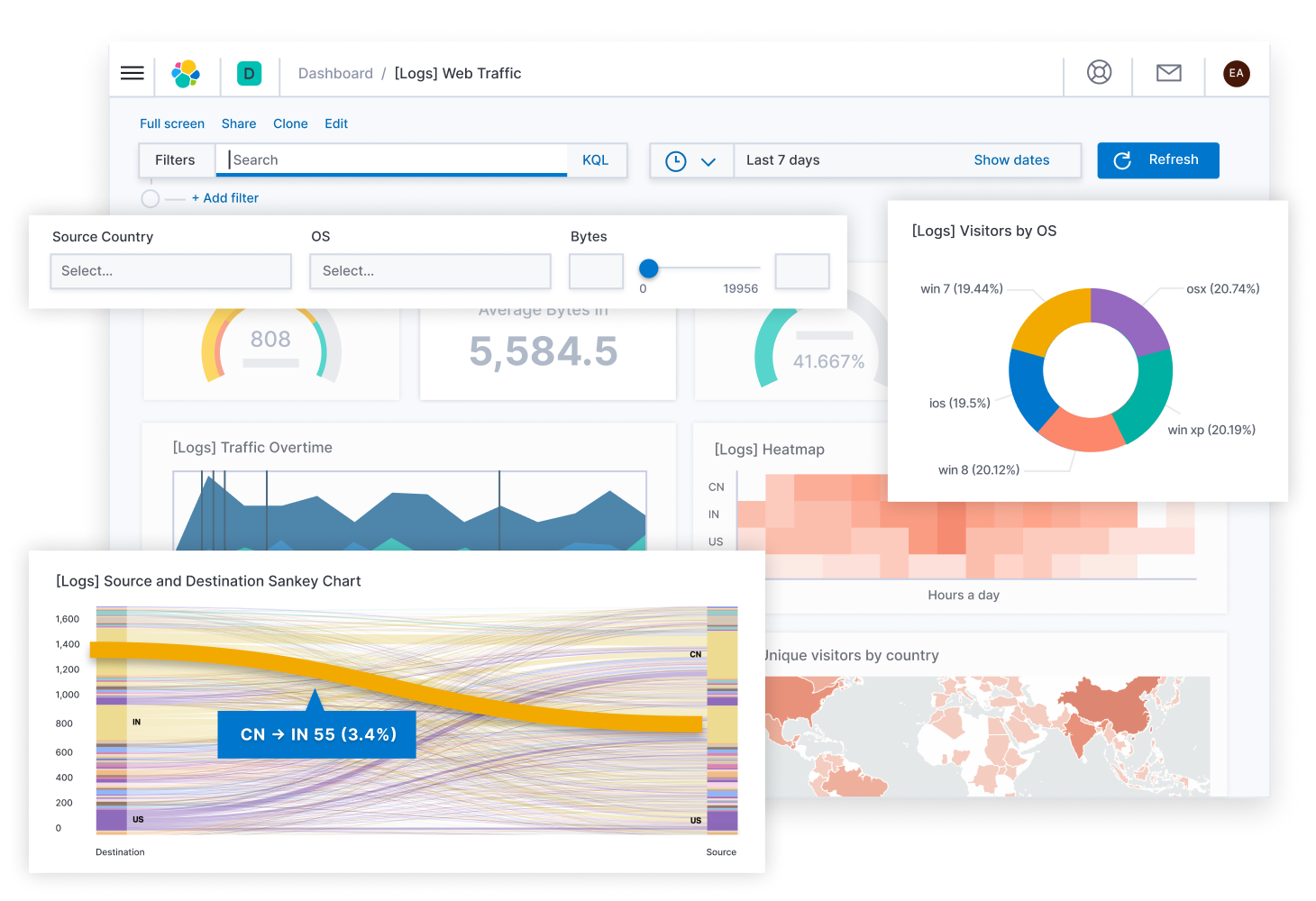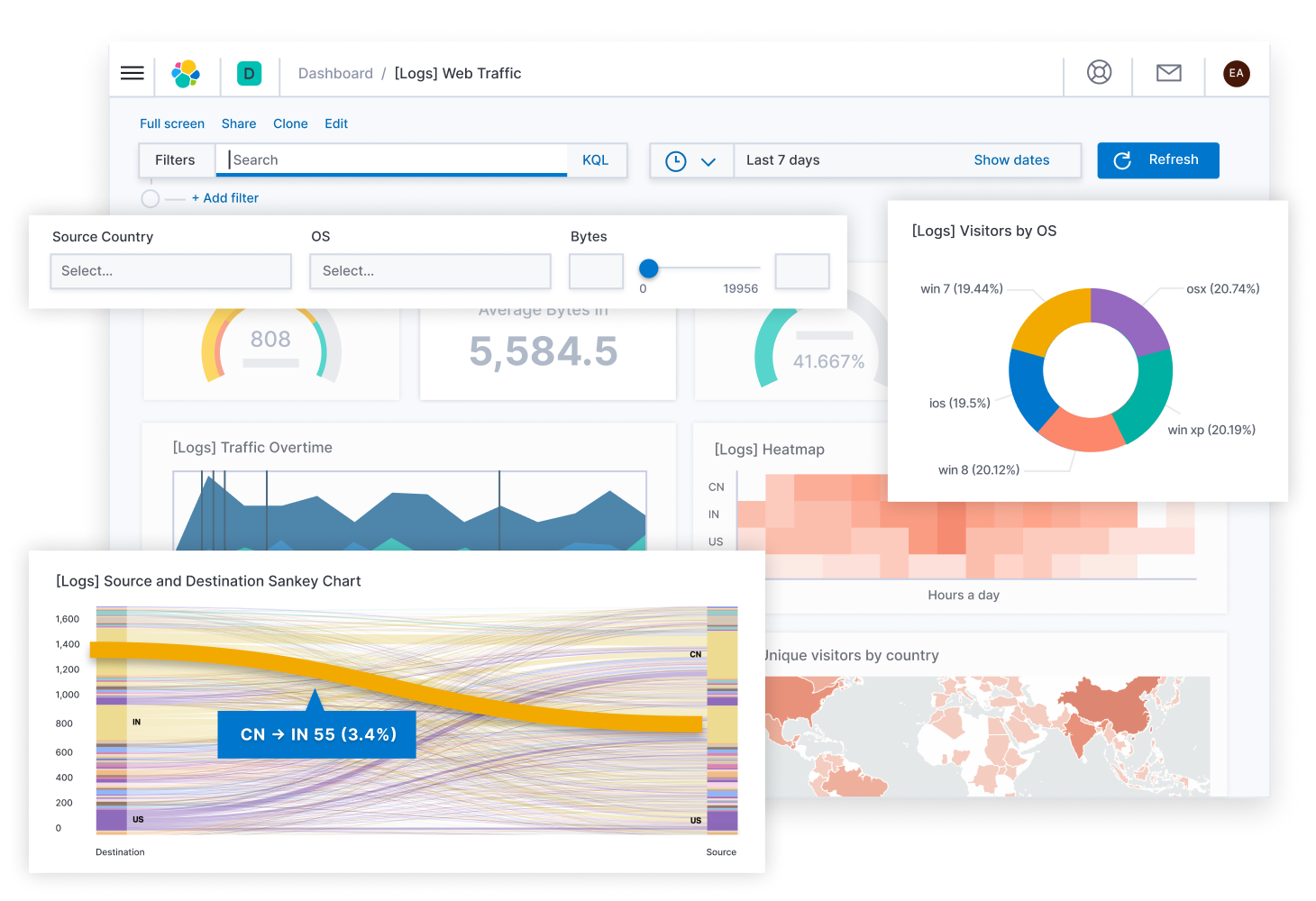 Engaging in Real Time
Start exploring your data with stunning visualizations in Kibana, from waffle charts and heatmaps to time series analysis and beyond. Use preconfigured dashboards for your diverse data sources, create live presentations to highlight KPIs, and manage your deployment in a single UI.
Ingest
It all starts by getting data into Elasticsearch. From shipping metrics, logs, traces, and events from your apps and infrastructure with Elastic Agent or Beats to pulling data from a third-party datastore with Logstash, there are convenient ways to get all of your data in one place. Parse, enrich, anonymize, protect, and more.
SignUpCTA
Choose from more than 200 pre-built integrations and go from ingest to insights in minutes.
View integrations
Elastic Cloud
Spin up a fully loaded deployment on the cloud provider you choose. As the company behind Elasticsearch, we bring our features and support to your Elastic clusters in the cloud.
On-Prem
Grab a fresh installation and start running Elastic products on your machine in a few steps.
What Will You Discover?
The Elastic Stack powers the search for life on Mars, helps folks find their dream home by zooming and filtering on a map, and equips security teams to prevent damaging cyber incidents. The Elastic Stack welcomes all data types; we're big fans of curious minds.
Simple things should be simple, so we've also built solutions that streamline your experience for a variety of popular applications.