Want to increase loyalty and retention? Move your customer data to the cloud.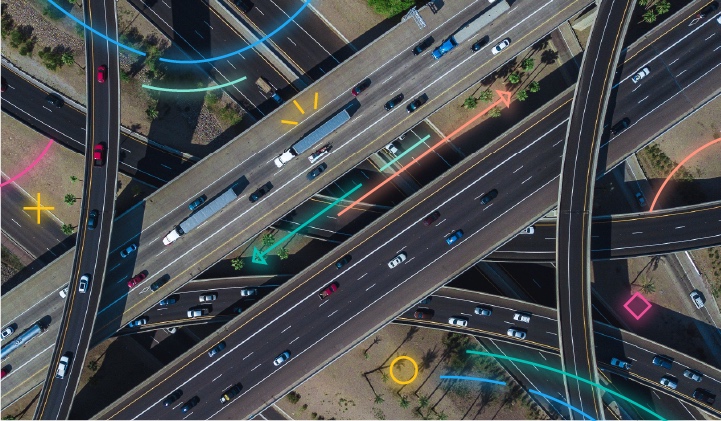 It was finally time to bite the bullet. 

After years of relying on an aging on-prem version of Elasticsearch, the U.S.-based expense management firm needed to modernize its IT infrastructure. And as it migrated from v 2.3.4 to v 7.9, it seemed like the right time to graduate to the cloud.
It wouldn't be simple. The firm — a global leader in accounts payable automation — employed a complex installation using 10 custom searches. And the Lucene syntax that drives Elasticsearch had changed a lot in five years.
With the help of Softjourn, a Bay Area-based software development company, they began a year-long migration to AWS.
The key questions: What would happen to the customer experience? Would searches be as fast and accurate? Could the firm maintain the same high level of responsiveness and reliability?
The answer was no. Everything got better.
At the firm's request, Softjourn built a custom tool to compare search performance before and after the upgrade. After moving to the cloud, searches were faster, results more accurate, the installation more robust.
"Migrating to the cloud offered better stability for users," says Yuriy Mitsiuk, a software engineer at Softjourn who helped with the migration. "We solved a lot of performance issues by moving to the cloud."
Being cloud-based offers additional advantages: quicker deployment of new features and bug fixes, more responsive customer support, easier third-party integration, and less downtime, says Boris Jabes, CEO of Census. His company allows organizations using cloud-based data warehouses to easily integrate that data into SaaS applications like Salesforce, Zendesk, and Marketo.
"Those things almost always lead to higher customer satisfaction, greater loyalty, and increased sales," he adds.
[Related article: Customer trust relies on building IT systems that scale]
Cloud enables more acute insights, better decisions
There's nothing magical about cloud technology that makes it superior to on prem. But having all your data together in one place makes it easier to generate insights and drive intelligent decisions, says Craig Boyle, sales and customer care director for MSP Blueshift, a managed IT services provider based in Melbourne.
"In a cloud infrastructure, all the customer data is collected efficiently and can be analyzed in one place," notes Boyle. "This allows the opportunity to segment customers based on their behavior and enables much more personalized experiences and interactions."
In addition to helping its clients migrate to cloud infrastructure, Blueshift uses the cloud itself to store customer data, analyze support tickets, and identify which clients are having repeated problems using applications.
"Armed with this information, we can advise clients as to which of their users need more training on how to use certain features in their applications," Boyle says. "It's invaluable for them because it helps them get to the root cause of problems, and it's invaluable for Blueshift because it helps us refine the customer journey for future clients."
Unifying customer data in the cloud 
A July 2021 survey by Aberdeen Strategy & Research shows that companies that deliver a unified customer experience enjoy nearly 6x better customer satisfaction ratings and 70x higher rates of customer retention than those that do not. They also generate bigger increases in revenue (13.6% vs. 2.4%) and profit margin (10% vs. 1.8%). 
A key reason is the ability to use platforms that integrate data to identify and segment higher-value customers, flagging those who are more likely to respond to cross-selling and upselling. That in turn allows companies to understand which specific messages or customer touchpoints produce the best results, and to fine tune their marketing campaigns. Per Aberdeen, marketers relying on a single source for customer data enjoy a 4.4% better year-over-year return on their investments, while decreasing their operating costs by nearly 13%.
Sharing customer data across sales, marketing, and support teams — and applying analytics to it — helps companies with millions of customers deliver a more personalized experience, notes Census's Jabes.
"Companies can take all the unified customer data and their analytics teams can determine which ones are high value," he says. "They can then plug that information into Zendesk, for example, and create different queues for support tickets, so that the customers who are the most valuable can get a better experience."
Embarking on your cloud journey
Cloud migrations take careful planning, notes Softjourn's Mitsiuk. It helps to break the project into smaller pieces and do sufficient testing at each step along the way. 
A good intermediary step for organizations that have yet to make the leap is to move all your customer data into a cloud-based data warehouse, advises Jabes. Adopting cloud-native technologies such as containers in your on-prem data center will also help ease the transition, he adds.
That doesn't mean all of your infrastructure needs to be in the cloud. Companies may want to keep production systems in house, to keep a closer eye on product development. They may also be reluctant to move sensitive or highly regulated data to the cloud. But back office apps and customer-facing services are no brainers, Jabes says.
"When it comes to your customer data platform, engagement solutions, CRM, support systems, finance, and so on, you want to use the best of breed without a lot of friction," he says. "The cloud is the answer there, for sure."