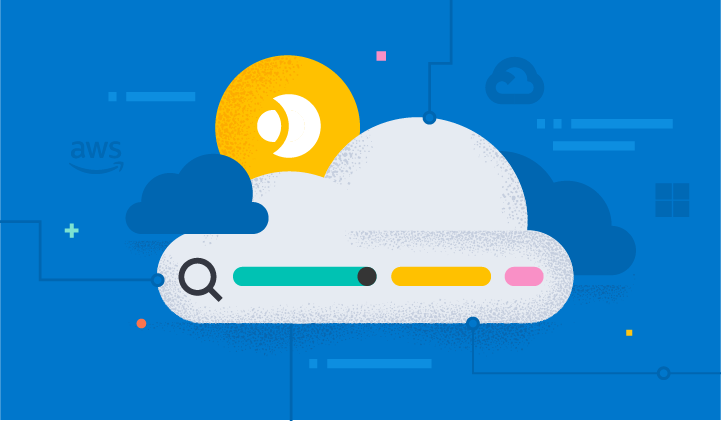 There are many ways developers can host search applications built with Elastic, ranging from plugging into existing Kubernetes orchestrations to downloading and running the solutions in their own infrastructure. Ultimately, the choice is yours on how you want to manage these solutions. So, how can you ensure you choose the right hosting method? 
Across the board, the best — and easiest — decision is to go with the cloud. Elastic Cloud's fully managed experience is the optimal way to build highly scalable and performant search solutions using Elastic's products across any cloud provider. With Elastic Cloud, you can rapidly deploy in your favorite public cloud, or in multiple clouds, and extend the value of Elastic with cloud-native features.
Still not sure? Read on to learn about a few of the unique benefits that come with Elastic Cloud — and why they can make all the difference for your search applications.
[Related article: Why it's time to move critical databases to the cloud now]
Integration with cloud provider marketplaces
If you are currently leveraging one or many cloud providers to build your search solutions, you can easily tap into the power of Elastic Cloud directly from the cloud provider marketplace of your choice. Currently, users can create Elastic Cloud instances directly from the AWS Marketplace, GCP Marketplace, and Microsoft Azure Marketplace and use the existing portal for billing and management tasks. 
You can get started by going to your provider's marketplace, searching for "Elasticsearch," and going through the provisioning process. Best of all, your investment in Elastic accrues towards the spending commitment you've negotiated with your cloud service provider. Check out the video below for an example of the experience in the Azure Portal.
Autoscaling
One key nuance introduced as you build applications that spread across different regions and geographies is how your applications perform under unforeseen strain. With Elastic Cloud, you can enable autoscaling, which allows you to automatically adjust resource capacity in real-time as your data grows and so that your machine learning jobs can execute.  
When indexing new data, for example, your solution will have better uptime and availability because Elastic Cloud will increase your storage capacity on the fly, resulting in no downtime for your users. Watch the video below for a quick demonstration of autoscaling in action.
In this video, my Elasticsearch cluster is functioning with one data node, and suddenly, due to heavy load, an autoscale event triggers, and when completed, I have enough nodes to complete my tasks.
Cross-Cluster Functionality
Want the ability to support multi-cloud or hybrid cloud scenarios? Elastic Cloud has just what you need by providing first-party support of Cross-Cluster Search and Replication. Cross-Cluster Search is valuable in cases where you have data in other clusters that you want to aggregate and search holistically from one location. Cross-Cluster Replication comes in handy when you want to ensure data resiliency and reduce latency for your clusters at scale. 
The video below shows how to configure and use both Cross-Cluster Search and Cross-Cluster Replication.
One-Click Monitoring
Elastic Cloud allows you to track your metrics and log data across all Elastic Solutions, including Enterprise Search. This enables operators and developers alike to keep search performant, triage current problems, and anticipate future ones with built-in audit logging and real-time deployment health for all your Elastic clusters. 
Get started with this experience with one click from the Elastic Cloud console.