Elastic and University of Canberra: A partnership for student success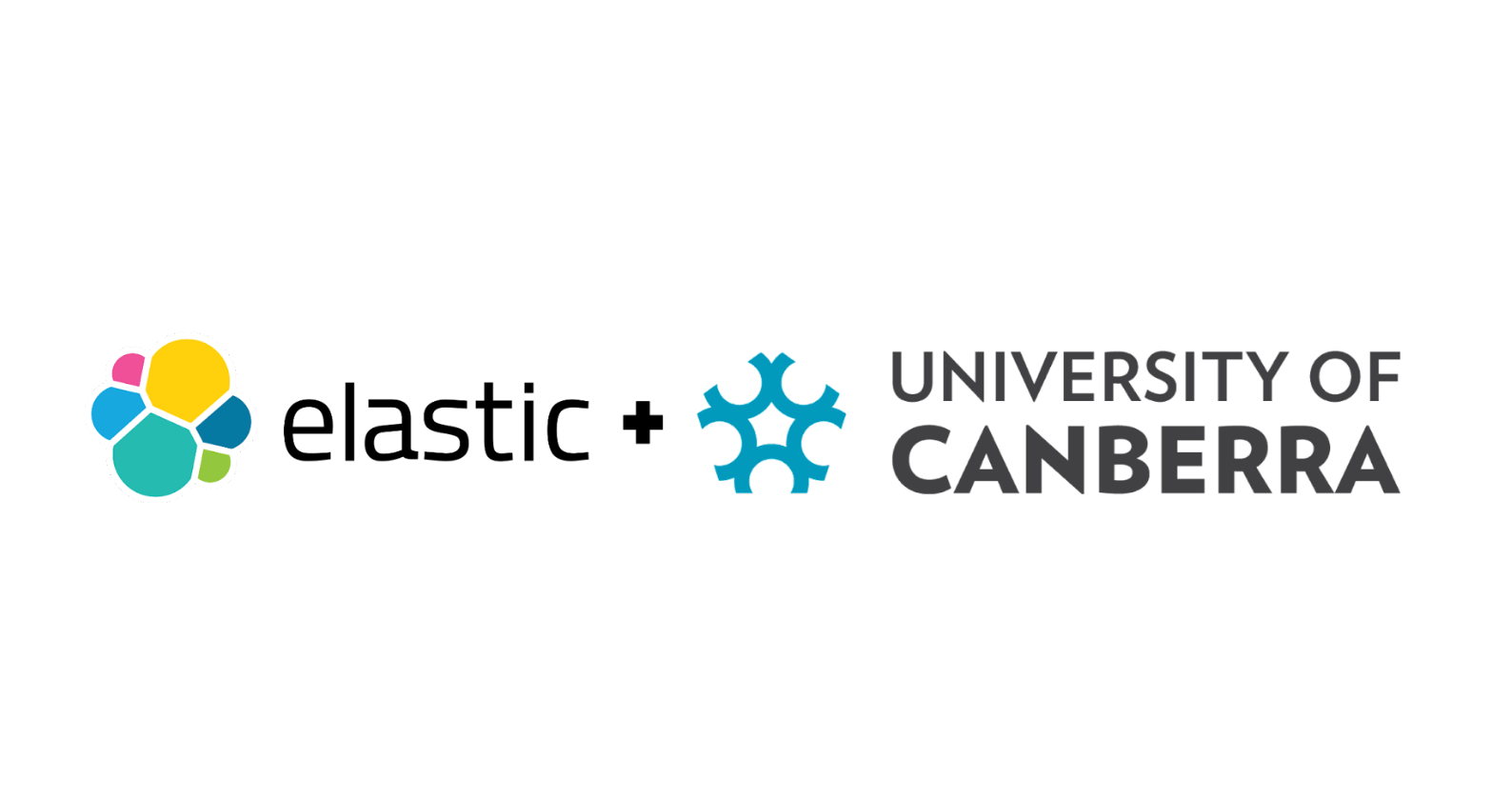 The IT sector is one of the most dynamic and innovative industries in the world. However, it also faces a serious challenge of finding and retaining qualified talent. The Australian Information Industry Association (AIIA) survey for 2023 revealed that skill shortages are the single biggest inhibitor to business growth in Australia. The survey also found that 49% of IT graduates in Australia needed further training to be effective employees. To address this issue, the University of Canberra (UC) is committed to delivering work-ready graduates who can meet the industry's needs and expectations. One of the ways UC does this is by offering its final year students Capstone projects, which help them apply and improve their skills for their future careers.
Elastic®, a leading provider of software solutions for Search, Observability, and Security, has collaborated with UC as one of the technical sponsors for the Capstone projects since 2022. These projects involved the use of Elasticsearch®, one of Elastic's products, which enables fast and scalable search and analytics of large volumes of data. Elasticsearch is among the top three highest-paying data-related skills in the US, according to the 2023 Dice Tech Salary Report. The Capstone projects allow students to solve real-world problems in academia and industry using Elasticsearch and other Elastic products. They also help students demonstrate technical competencies, as well as gain valuable experience and feedback from their supervisors and mentors.
At Elastic, we are committed to supporting the education and development of the next generation of IT professionals. We are delighted to partner with UC and foster a more skilled and diverse community of Elastic users and enthusiasts.
>> For universities looking to do more with less, start with your data
Our projects with the University of Canberra
Our partnership involves sponsoring practical projects that allow final year students to apply their academic knowledge to real-world scenarios using Elastic products. Sponsorship of the projects include providing access to cutting edge Elastic software, as well as mentorship from Elastic Professional Services Consultants. These projects cover a range of topics and domains, such as ecommerce, monitoring, and cybersecurity to provide the students with a range of exposure across different aspects of IT.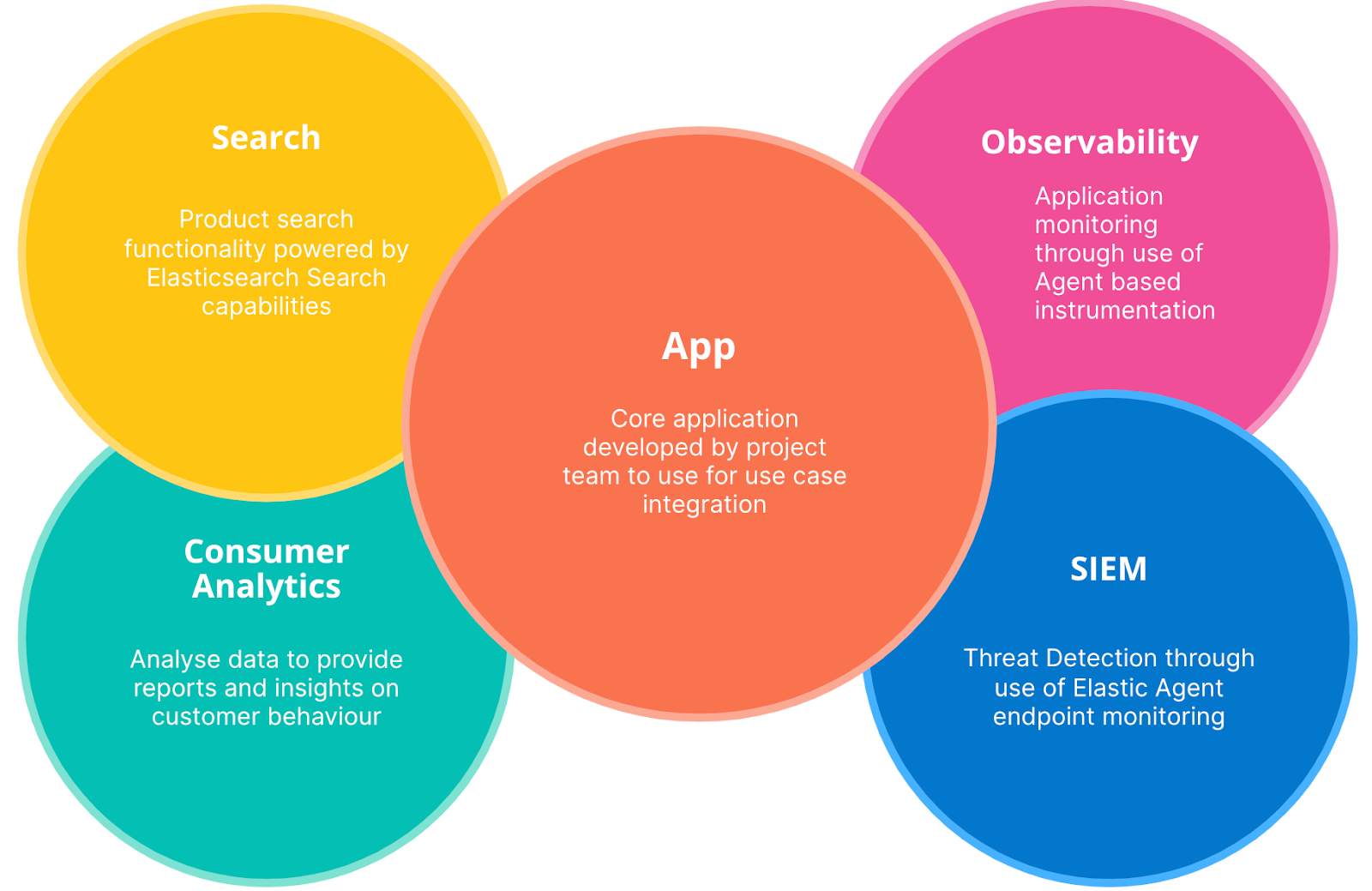 One of the key benefits for students is that Elastic provides ready-to-use environments through its Software as a Service platform, Elastic Cloud. The platform provides enterprise grade solutions for Search, Observability, and Security all in one solution. This means that students do not have to worry about setting up or maintaining their own infrastructure. They can use Elastic's powerful tools and solutions to explore, analyze, and visualize data. Also, as the industry is now leaning toward the Software as a Service model, this exposure would benefit students throughout their career.
Our roles
The Elastic partnership with UC is more than just providing technical projects that satisfy academic requirements. We mentor students to develop both technical and soft skills during the project. 
Technical skills are developed through the real world extension of academic skills, which will fast-track the students' entry into the workforce. Students also develop soft skills like stakeholder management, project management, and presenting, which are essential for IT professionals.
Our mentoring consists of regular sessions where Elastic Consultants share their insights and feedback with the students. We also provide online resources and tutorials to help students learn more about Elastic products and best practices. In addition, we invite students to join our community and meetups, where they can network with other Elastic users and enthusiasts.
Student outcomes and feedback
Students who participate in our projects gain both technical and soft skills that prepare them for the real-world working environment. They learn how to use Elastic products to solve real problems and deliver value to customers, while working on up-to-date technology. They also learn how to manage a project in terms of scope, time, and risk, as well as how to communicate, collaborate, problem-solve, and make decisions effectively. They receive regular feedback and guidance from Elastic Consultants, who share their insights and best practices.
Below are some testimonials from people who have worked with us:
Benjamin MacDonald, a Bachelor of Information Technology student specializing in cybersecurity and system administration, was a program participant in 2023. His group was granted an extended trial period to power SIEM being used in their final project. In his own words:
Working with Elastic has been a great learning opportunity, and experience of what it is like to work in a corporate environment. We learnt how to organise our team and run our own meetings in which we would synergise each other's ideas to reach a complicated goal.
The mentors we had guided us through our project, which I am very thankful for. They advised us on many critical parts of our project and encouraged us to ask questions, to use their knowledge to improve our project. I would personally like to thank the Elastic consultants for being great mentors.
Dr. Dat Tran is an associate professor in the Information Technology & Engineering academic program and the head of the Computational Intelligence, Knowledge and Data Mining research cluster. He supervised our projects and expressed his gratitude to Elastic for the mentorship. In his own words:
Thank you Elastic for your invaluable support in mentoring the students. I am deeply grateful for your time, patience, and expertise.
Final thoughts
The collaboration between Elastic and the UC is a great opportunity to develop talent and empower the next generation of technology professionals. We believe that by partnering with UC, we can foster a more skilled and diverse community of Elastic users and enthusiasts, which will help fill the skill gaps and meet growing demands in the industry.
If you are interested in learning more about Elastic as part of your studies or want to include Elastic in a course you are teaching, please reach out to Sylvie Lohier, our APJ practice lead, at sylvie.lohier@elastic.co.
If you are interested in checking out Elastic, similar to what the students were provided, please visit cloud.elastic.co for a free trial.
The release and timing of any features or functionality described in this post remain at Elastic's sole discretion. Any features or functionality not currently available may not be delivered on time or at all.