Elastic and Google Cloud announce expanded and deeper partnership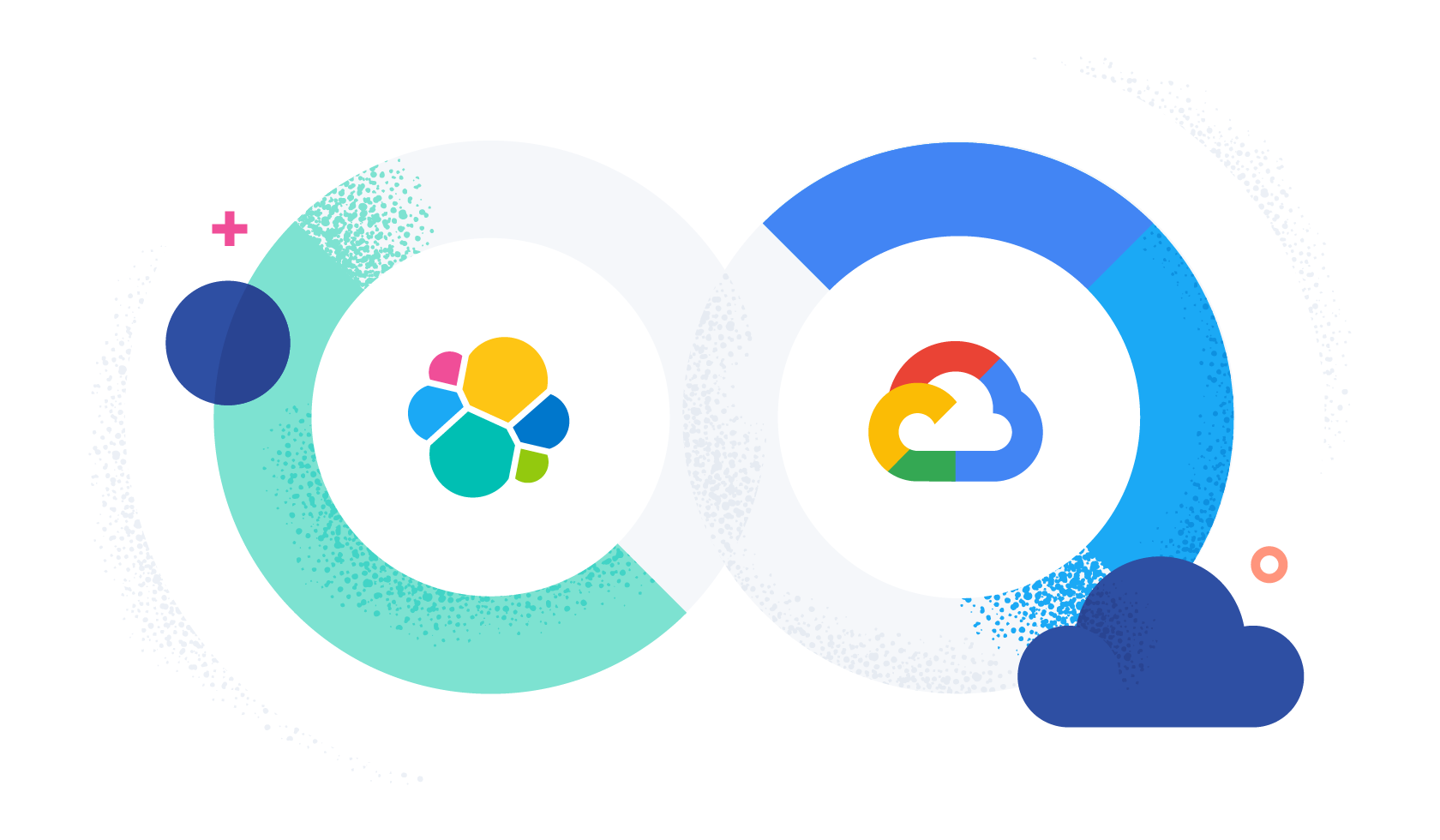 We're pleased to share that Elastic and Google Cloud are expanding and deepening our partnership to help organizations more easily search, observe, and protect their data and workloads. 
Today, we announce three new integrations we will be working on together: 
An integrated search experience with BigQuery and BigLake, allowing users to employ Elasticsearch to drive insights from data that reside in data lakes on Google Cloud.

Native integrations into a broader set of Google Cloud services for Elastic Observability and Elastic Security.

An integrated visualization experience for Looker to enable users to easily view Elastic analytical insights.
Our joint investments will make it easier for customers to monitor and secure Google Cloud workloads; build advanced search capabilities bringing together Elasticsearch, BigQuery, and BigLake; and visualize insights within Looker dashboards. 
Expanding integrations for services and data
One year ago, we shared progress on this partnership with Google Cloud as part of our efforts to expand common data management operations. We launched three Dataflow templates to help organizations ingest data directly into Elastic Cloud or self-managed Elasticsearch deployments from Google Cloud services, including: 
Today's announcement further highlights the continued collaboration between Elastic and Google Cloud to derive more value out of data clouds.
Search your data where it resides
Today we are seeing an exponential explosion in both structured and unstructured data. Many customers have created petabyte-scale data lakes in Google Cloud using BigQuery and BigLake, holding enormous amounts of data and information that must be analyzed to drive actionable insights. Data has gravity, and moving this data is both time consuming and costly. Customers want to analyze the data where it already resides.
Together with Elastic, we are announcing a strategic partnership to seamlessly embed Search into our Data Cloud Ecosystem. This will enable organizations to build search indexes in Elastic without making redundant data copies to simplify their data landscape and reduce time to value.
Sudhir Hasbe, Senior Director of Product, Google
Elastic is continuing to partner with Google Cloud to develop solutions that bring the power of Elastic search and analytics capabilities to the data held in BigQuery and connected data lakes. This will require the least amount of data movement, ensuring efficiencies so that results can be seen in near real-time, allowing insights to power use-cases. Through this new integration, users will be able to search any structured data in BigQuery without having to move or replicate data.
These enhancements will empower technology leaders to harness their data to more confidently take action to deliver results that matter. Our vision is to deliver real-time search, log analytics, and more, directly on top of BigQuery. Over time, we're working with Google Cloud to make it easier for our customers to use Elastic Cloud in a variety of data analytics use cases for search-powered applications.
Ken Exner, Chief Product Officer, Elastic
Monitor and secure workloads through native integrations
Organizations are increasingly looking to improve their cloud security posture, gain greater visibility into application behavior and cloud native workloads, and proactively detect and accelerate the resolution of issues. 
Elastic is excited to expand our partnership with Google Cloud to provide observability and security for your workloads running in Google Cloud. As part of our partnership, Elastic Observability and Elastic Security will extend support for various services provided by Google Cloud such as Google Compute Engine (GCE), Google Kubernetes Engine (GKE), and GKE Autopilot. This includes:
Seamless and automated deployment of Elastic Agents on Google Compute Engine. 

Integration with GKE Autopilot to give Elastic Observability users a more complete understanding of the state of their Autopilot clusters.

Integration with Google Cloud Asset Inventory API to search asset metadata as well as provide a risk and posture score, dashboard, and findings based on those assets to be compliant with CIS Benchmark v.1.3.0 for Google Cloud.

Integration with Google Cloud Security Command Center and Workspace Alert Center via native agent integration where we can map findings to Elastic Common Schema and provide dashboards for analysis of findings and alerts.
Visualize insights from Elastic using Looker 
In collaboration with Elastic, Google Cloud plans to extend Looker to support the Elastic platform. This will enable users to define common metrics across organizations spanning Elastic, BigQuery, and all other supported sources. This Elastic integration with Looker will provide insights, recommendations, and alerts generated by Elastic's Enterprise Search, Observability, Security, and machine learning to be surfaced – alongside other business metrics and KPIs – in your BI environment of choice. 
Deploy anywhere worldwide and get started with Elastic on Google Cloud today!
Are you ready to transform endless data into endless possibilities with Elastic's search-powered solutions? Quickly spin up a deployment in minutes on any of the 17 Elastic-supported Google Cloud regions around the world. Get started today by signing up via Google Cloud Marketplace.
The release and timing of any features or functionality described in this post remain at Elastic's sole discretion. Any features or functionality not currently available may not be delivered on time or at all.