Someone Like Me: Tristan Ma on celebrating his culture, connecting through ElastAsians, and building his sales career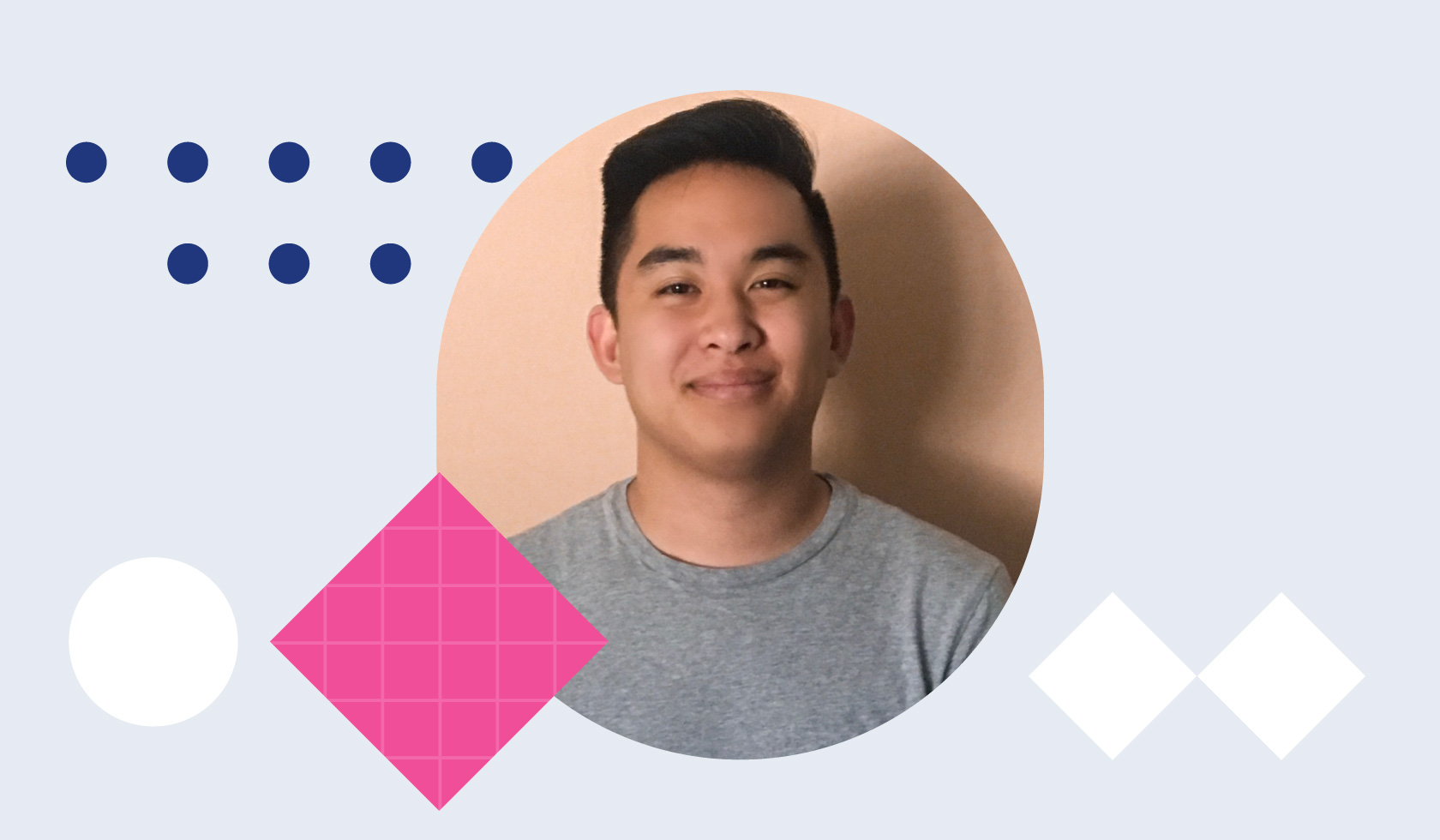 First generation can be interpreted in many ways. For Tristan Ma, Solutions Architect at Elastic, it means being the first generation to be born in the United States.
While his parents have spent the majority of their lives in North America, Tristan and his sister were the first in their family to be born here.
Tristan's parents immigrated to North America from Vietnam—his dad moved to the Bay Area as a refugee during the Vietnam War at 14 and his mom moved to Toronto, Canada when she was 9. 
Tristan was born and raised in the Bay Area, the same place where his father attended high school. And while the family speaks English at home, Tristan recalls his parents speaking to each other in their mother tongue, one he didn't understand. 

"You do start to recognize body language," he says. 

He primarily celebrates his culture and heritage through food. His family didn't eat out a lot when he was growing up, but his mother cooked various traditional dishes from both Vietnam and China—none of which he can pronounce, although he can recognize them. 
"You don't have to understand the language to appreciate it," Tristan says. 
They also celebrated Lunar New Year as a family every year, where his mom would give him and his sister the traditional red envelopes.
The ElastAsians ERG at Elastic also celebrated Lunar New Year and declared May as ElastAsians month. 
While it can be hard to connect with other members of ElastAsians due to time zones, Tristan appreciates seeing others that look, and grew up, like him.
Tristan started with Elastic after hearing about the company from a friend and learned on the job. His first role was as a sales development representative. He then moved to an inside sales role before landing his current position. As a solutions architect, he describes the job as pre-sales engineering. He works with new and current customers on the technical side of sales.
"For new customers, I act as their technical point of contact to ensure we are the right fit for their needs and showcase Elastic's value," he says.  
He praises Elastic's flexibility, even in a customer-facing role. You work with the customers' schedules, he says, but as long as you get your work done it doesn't matter when you do it. 
He didn't start out pursuing a sales or engineering role. He has an undergraduate degree in communications and worked in consulting before joining Elastic almost 5 years ago. 
"I was looking to do a career change from consulting to sales," Tristan says. "It's important to be curious, ask the right questions, and build relationships." 
Let your natural curiosity drive the questions you ask, he says. And while building relationships can be tricky in a virtual environment, finding a company with an open company culture helps. 
"I've found that folks at Elastic are happy to talk about what they do and whatever side projects they happen to be working on if you show a genuine interest in learning." 
Want to join a company that celebrates who you are and encourages growth? Browse open roles at Elastic.