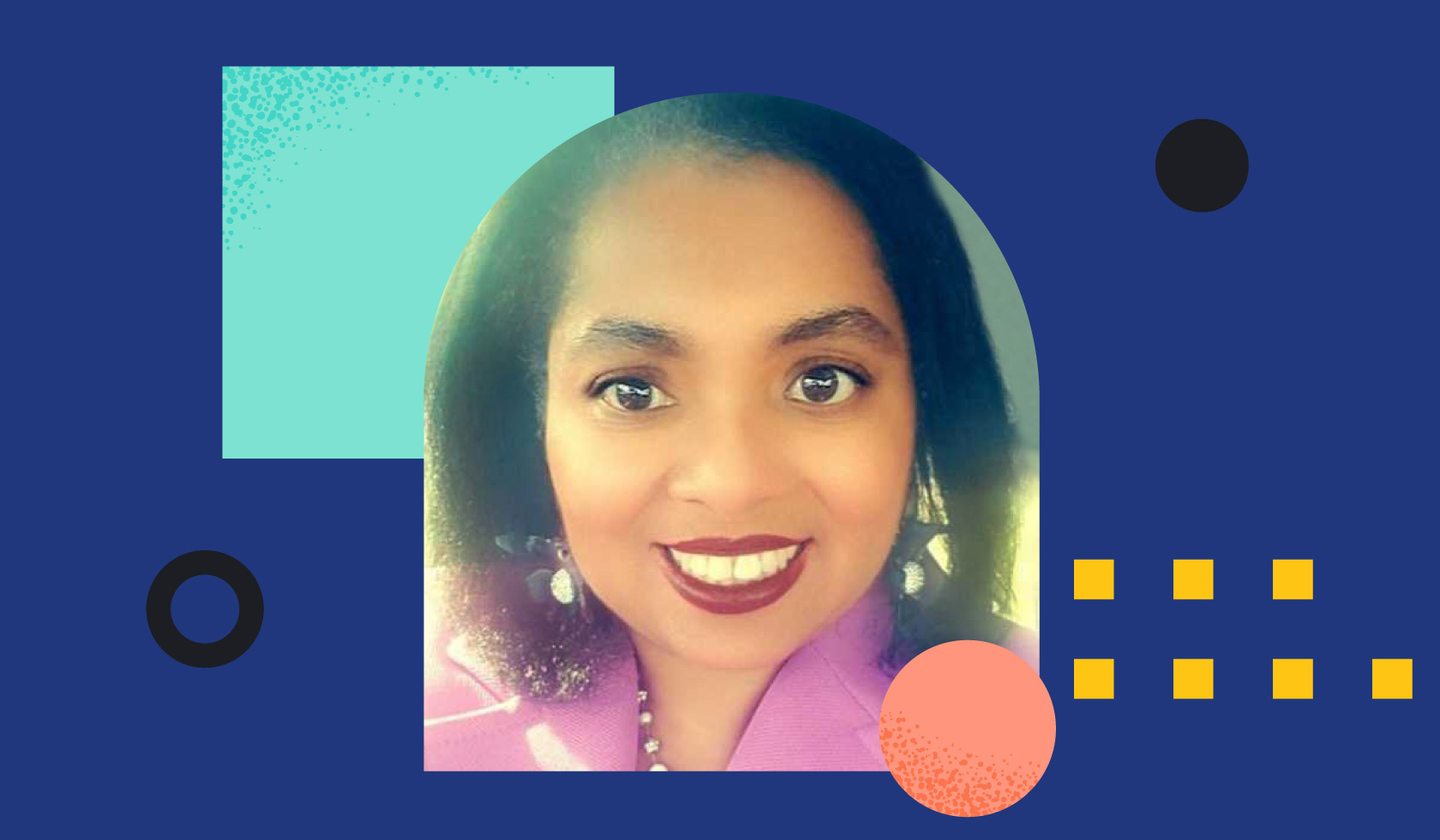 Tanisha L. Turner didn't set out to create a career in technology, or more specifically, cybersecurity. She wanted to go to medical school to become a cardiologist and was computer programming as a hobby. With support from her then boyfriend, now husband, she turned her hobby into an exceptional career.
"I just thought it was fun," Turner, now a Senior QA Engineer at Elastic, says. 
She eagerly completed a few computer science courses and then went a step further and pursued cybersecurity. She was already encrypting data in Linux in her spare time, she says.
Turner has since been in the cybersecurity world for more than 10 years, and with Elastic for four. And recently, she was featured among a global list of women in cybersecurity you need to know.
When she is not busy helping to protect organizations, she dedicates her time to BlackGirlsHack. She is vice chairwoman of the organization, whose goal is to share knowledge and resources to help black women get into careers in the cybersecurity industry. The organization offers resources and programs in Science Technology Engineering and Math (STEM), Information Technology (IT), and Cybersecurity to help to increase diversity in Cybersecurity.
"Black girls and women are highly underrepresented in cybersecurity," Turner says. "Our mission is to provide resources for underrepresented groups and to increase diversity in cybersecurity."  Learning requires a collaborative environment, so all of BlackGirlsHack's spaces and programming welcome people of all genders, gender identity, gender expression, nationalities, races, and orientation, she adds.
In 2016, 56% of women were enrolled in undergraduate education with only 21% of women enrolled in engineering fields. Further, 12% of the undergraduate engineering population was Black. So, the number of women, and black women specifically, in the pipeline to STEM fields is severely lacking. Black Girls Hack's goal is to change that. 
"When I first started in tech, people made statements: 'You don't look like a computer geek.'," Turner says. 
Turner's response? "What does that person look like? Do I have to look a certain way?
I can look like someone who works in fashion and works in cybersecurity."
That bias wasn't limited to what she wore, it extended to the core of who she is.  
"The first bias I experienced was the color of my skin, however, experiencing that type of racial bias was not a hindrance to me achieving my goals," she says. 
Turner wants to break the bias for younger women, and encourage them to go for their dreams.
"Breaking bias will help people work together better and as a cohesive unit," she says. 
"It allows others to explore, get into different fields, and  see others who look like them so they don't feel restricted and think they can't do something because of who they are. If we build their self-esteem, then they can achieve anything."
To break the bias, Turner participates in speaking events so people can see someone that looks like her giving a presentation.
"We need multiple methods [to break the bias in tech]," Turner says. "There's not one entity that's better than the other."
And working at Elastic has allowed Turner to continue pursuing her passion for breaking the bias while advancing her own career in cybersecurity.
That's one of Elastic's Source Code tenets: Come as YOU, Are.
"Elastic embraces me," she says. "I am vocal when it comes to speaking my truth and I stay true to my beliefs."
For girls looking to break into the tech industry—and break the bias—Turner offers some advice:
Find a mentor that can help guide you and give you advice. 
Join special interest organizations like Women In Technology, BlackGirlsHack, and Blacks In Technology. 
Network with others in the field. This can include going to small local conferences, local meetups, or attending virtual events. 
Stay focused and stay encouraged. You have to believe in yourself first. 
Don't let any type of bias or negativity from others stop you from pursuing your goals," Turner says. "You will face opposition and barriers because of bias, however don't let that hinder you."
Are you interested in joining a company with a source code to live by? We're hiring. Check out our open roles today!