An accent made Nikko Jocson's mom stand out. An immigrant from the Philippines to the US, she spoke differently than his friends' parents. Now a senior IT support technician, Nikko has learned that her voice helped to define his story.
"Sometimes people teased her about her accent, but she was always so proud. She didn't care. Her accent was her own. I have always looked for places that allow me to have my own accent as well. It hasn't always been easy," said Nikko.
He began his career in IT when he got a job in retail at an Apple store to support himself while pursuing a degree in child and adolescent development. Eventually, he was promoted to an internal corporate tech support role. As his mom taught him, he kept focusing on how his experiences could help him stand out and achieve more. So, he earned tech certifications and began taking on work as an IT contractor.
However, he often felt out of place.
"In my experience, it's been difficult in past work environments to speak up because of feeling like I was being judged by my Filipino accent, or the pronunciation of certain words. There were times where I could try to cover up how I talked for fear of being made fun of or singled out."
Then, he learned about Elastic.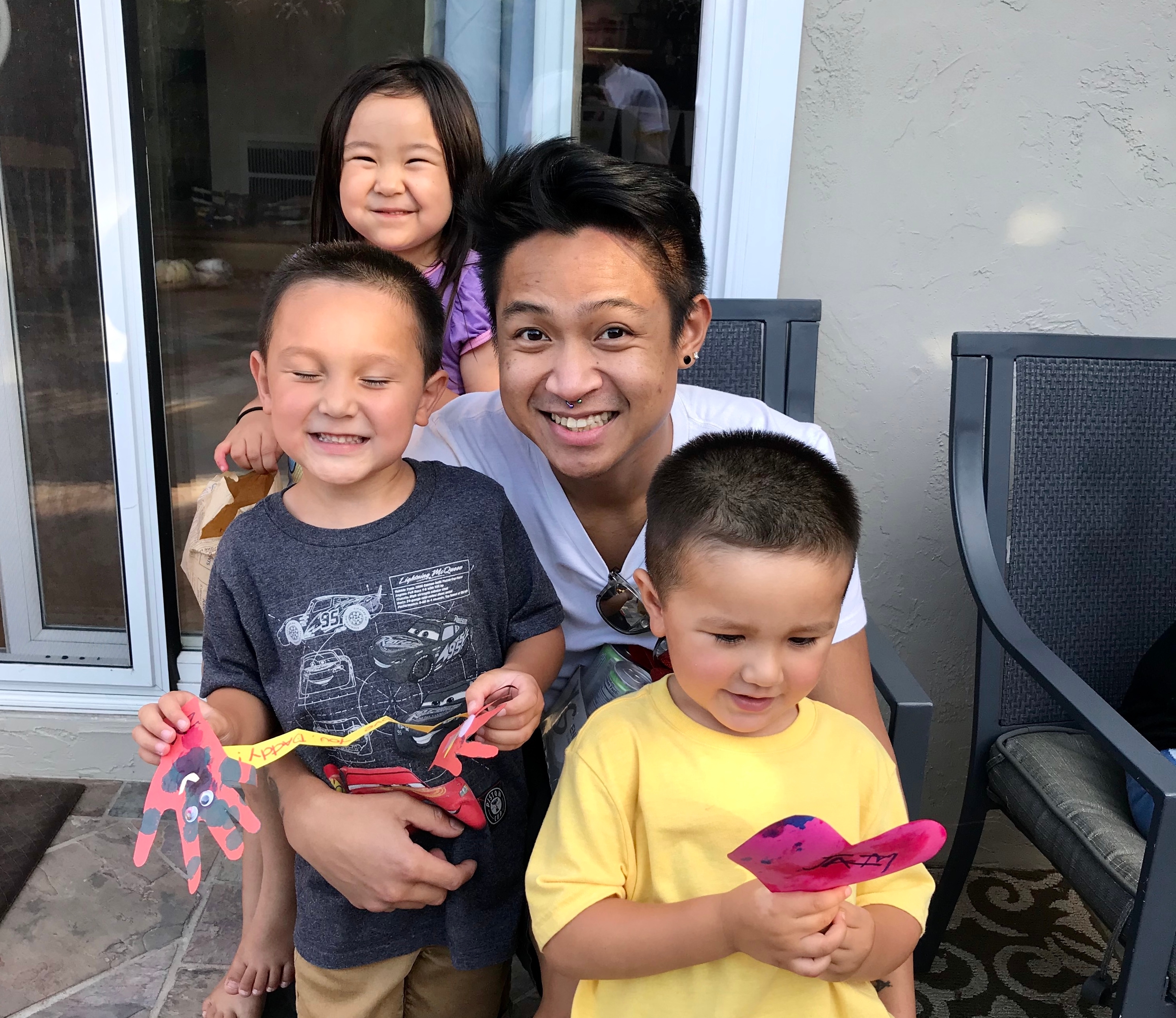 Nikko and his two children.
"I'd never heard of Elastic, but I did some research and got really enthusiastic about the distributed work culture and the product," he said. "Right away, my manager really supported the development of my IT skills. Most contractor workers are treated as second rate citizens at a company. But at Elastic, I was given benefits, and treated like an equal until I became a full-time part of the team. It's those little details that make the experience here so different."
One thing Nikko was delighted by was the representation by Asian Americans on his team.
"It was great to join a team that understands my story. But really, the whole team is diverse — beyond Asian American representation."
Now, Nikko feels empowered to do his best work, and feels appreciated and included.
"The Elastic Source Code says that we should come as we are, because we all have an accent — the company really stands behind those words. Having conversations about who we are, and where we come from, makes us better at accepting experiences outside our own. Elastic is creating a great space with our diversity, equity, and inclusion initiatives that makes speaking up a part of our culture."
Interested in joining Elastic? We're hiring. Check out our teams and find the right career for you! Want to read more about life at Elastic? Read more on our blog!