In our Leadership @ Elastic blog series we highlight the innovative thinking behind the action at Elastic — from making distributed work better to enabling the next phase of our progress through consistency, forward thinking, and collaboration. In this edition we hear from Erika Chandler, our new VP of go-to-market strategy and operations.
Erika Chandler joined Elastic just a few short weeks ago but she's already making her presence felt.
Based in North Carolina, Erika lives with her husband of 26 years. They have three children: two already out of the house, and one who just finished high school.
"We're almost empty nesters," said Erika, "but I still take work-life balance very seriously. I've worked remotely with Cisco for the past 10 years, so working distributed is not new to me."
For Erika, rituals are an important part of maintaining a healthy work-life balance in the home. "I have a morning routine of exercise, meditation, and a little reading for my personal development before getting started with work. I put everything on one calendar — both personal and work — so that I'm sure to set boundaries. And, every night I have a beer-o-clock session with my husband as a way to unwind and to ensure I'm creating space and time for my family."
A big to small transition
While new to Elastic, Erika is a long-term veteran of the tech industry, having spent the last 25 years of her career at Cisco. She started with Cisco with an entry-level position and worked her way up to COO for Global Security Sales.
"My first job with Cisco was with the inside sales organization. It was a role that's equivalent to a sales development representative here at Elastic."
Erika made a steady climb within Cisco through many roles and departments.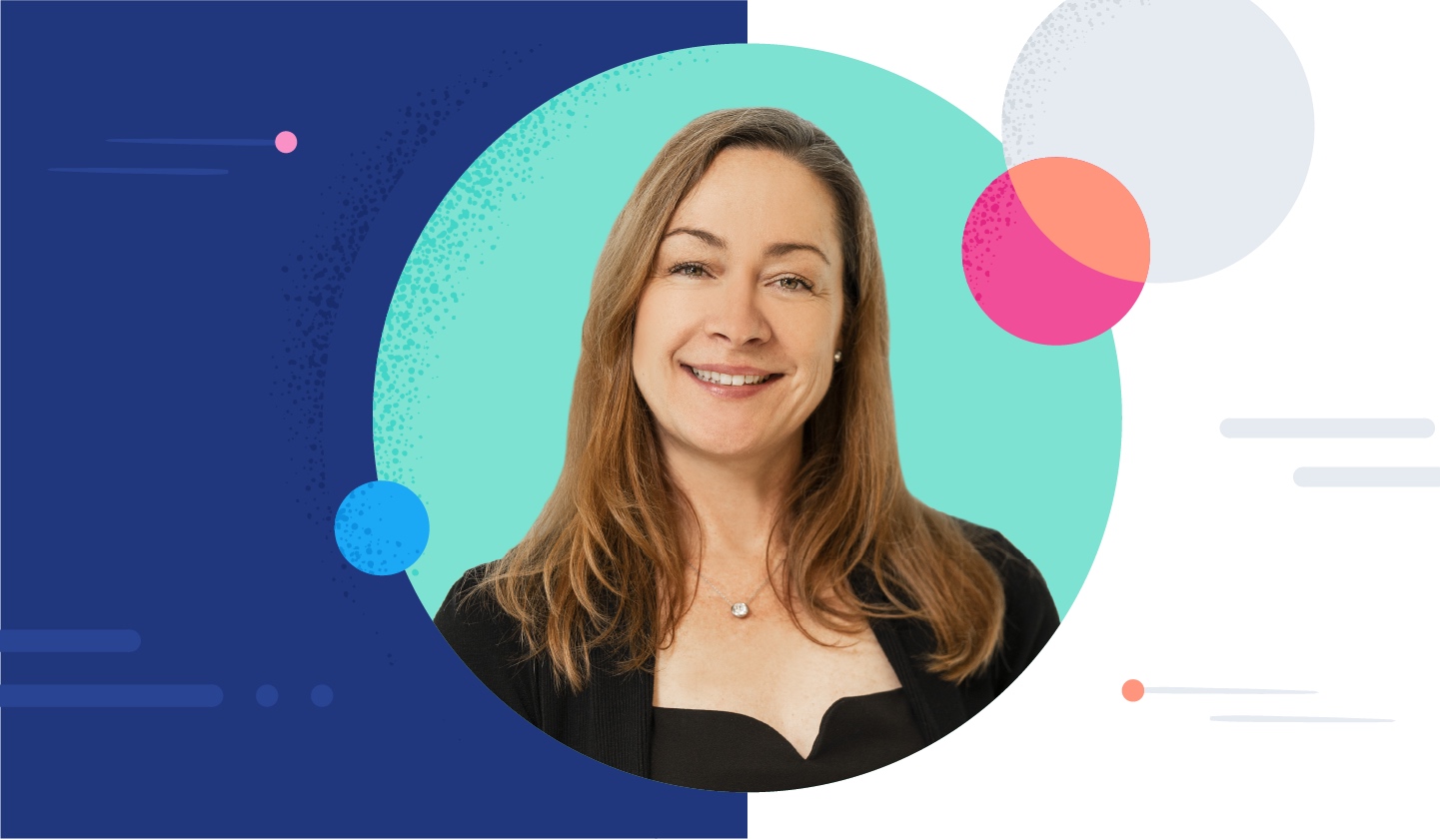 "Throughout my career, I have gravitated toward building new sales capabilities. The first third of my career was in sales and sales management roles, where I joined new incubation teams for both the channel strategy and then the service provider sales. The second third of my career was spent in sales enablement where I had the opportunity to build teams that delivered major change initiatives, such as value based selling methodology and sales engineering curriculum. In the last third of my career at Cisco I led teams to execute strategy, planning and operations to help capture new market share, drive operational simplicity, and accelerate sales."
Making the move from a large company like Cisco to a younger company like Elastic was a big step, but one that Erika welcomed with excitement.
"When I started with Cisco way back in 1995, it was small — they only sold two products— but the culture was dynamic and really empowered. They had so much energy, with a real focus on growth. That is what drew me to Elastic, the opportunity for growth as well as the people and culture. I am excited about the opportunity to bring my unique experiences to this family and be part of the company's philosophy and thinking about new ways to develop support strategies leveraging our open source. Even our field teams can be a customer, which will only enable them to bring more value to our customers.
"This is such an exciting moment for a business like Elastic. The market is growing and we have been incredibly successful so far. I think there is so much untapped potential that we can turn into customer success and accelerated growth. We will keep building on our open source heritage while adding additional go-to-market capabilities on top of it that help us accelerate our ability to serve our customers."
Building the right team
To create that kind of innovative environment, you also need the right team. "Going beyond skills and experience, I look for and appreciate people who enjoy moving with the pace of the business. We can make processes and put structures in place that encourage success, but as the market changes, the ideal teammate is someone who can recognize those changes and adapt to it.
"I also look for passionate builders, people who take initiative to solve problems, and collaborate effectively across all teams.
"Given the fast pace of our industry, I believe that everyone must be a leader, whether it is a thought leader, influence leader, or a people leader. I foster that in the organizations I lead along with empowered decision making, strong sense of operational excellence, and execution rigor."
Leadership and equity
Erika is also passionate about equity in the workplace and being a strong leader by example. "Throughout my career, it was very common for me to be the only woman in a meeting. When I was younger, I struggled to find the courage to speak up and share my ideas. I have had some amazing mentors over the years, both men and women, who have encouraged me to find my voice and provided sponsorship.
"As I have progressed my career, I have honored that support by helping others, both men and women, to find their voice and progress their careers through their own brand and influence."
Interested in joining a company with a Source Code to live by? We're hiring. Check out our teams and find the right career for you! Want to read more about life at Elastic? Read more on our blog!