Switching majors led Kathleen DeRusso to a career in search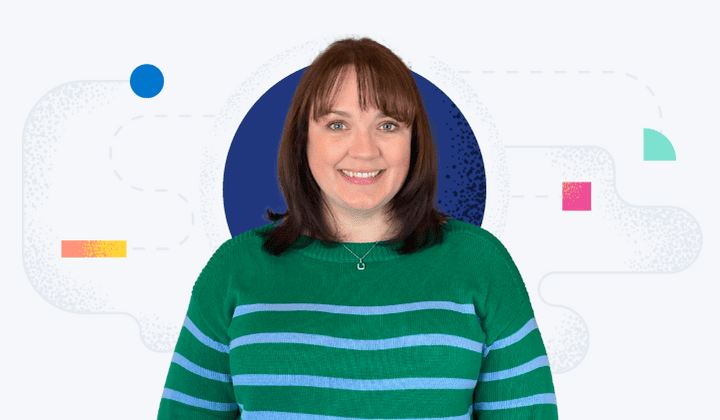 After completing a Java developer course during college, Kathleen DeRusso liked it enough to change her major from business to computer science. 

"I like to solve interesting and challenging problems," Kathleen says.

Early in her career, she worked for a B2B product company in their search organization where she evolved their search to enable electronic parts to be searchable by number. 

"I stayed on search the entire time," she says. "I started in a role that would probably be thought of as SRE today and then moved into search development. We had a home grown search engine over manufacturer catalogs based on Lucene, then another search product searching electronic part numbers backed by SOLR. I led the project to migrate from both homegrown and SOLR search engines to Elasticsearch®."

Then, Kathleen presented the project at an ElasticOn conference. 

In 2020, she moved to a SaaS company where she ultimately ended up leading an agile team of primarily female engineers.

"It was rare and amazing," Kathleen says. "I was happy to be able to mentor the junior members of the team."

We ended up getting really close as a team," she continues. "We were very big on communication, facetime, and synchronous work. One of the most rewarding things was seeing teammates grow in their careers, including one engineer getting promoted and leading her own team."

Last year, she joined Elastic's Search team. Prior to joining, she looked at the Source Code and saw that Elastic really celebrated diversity and has flexibility in how people work.

"It was the little touches that Elastic made during the recruiting process — like asking for pronouns — that told me they celebrate a diverse workforce" she says. 

As a Principal Software Engineer, Kathleen maintains solutions that were built on top of Elasticsearch and builds search solutions for ecommerce applications. 

The mission is to make search easier to use, she says. 

"I worked on search applications which allow templated search using a safe search endpoint, query rules which allow promotions and campaigns based on contextual information in the query, and improvements to simplify our search APIs and index creation for users using vector search," she says.

"Others on the team have made it easier to do AI-enabled search through Kibana®, and have made synonyms much easier with an API," Kathleen says.

One big project the team is working on is making vector search easier and more intuitive. 

"Anything that improves the developer experience," she says. "We have a lot of autonomy to guide and shape the products that we launch. It still hasn't gotten old seeing people talk about things I've built on discussion forums."

Kathleen says she's fortunate to be on a team with strong female leaders, at the tech lead level as well as at the product and team lead level. 

"It's nice to have female representation on engineering teams" she says.

Kathleen recalls feeling like she couldn't speak up earlier in her career, for fear that her feedback wasn't going to be taken. 

[At Elastic] it's expected that you have opinions and you share your thoughts," she says. "Being encouraged to share that is a unique experience in a lot of ways. Not all company cultures are like that."

Her advice for other women in the tech industry?

Understand that imposter syndrome is real, she says. 

There are a lot of people breaking into the field and everyone deals with it," Kathleen says. "There's always going to be that question of 'Am I good enough?' You are good enough and you belong and you should definitely try it."

And secondly, a former manager and mentor told Kathleen: "Don't be afraid to ask for what you need. If you need something and feel like you can't ask for it, ask yourself if a man would." 

Interested in a career in tech? Check out open roles. 
Elastic, Elasticsearch and associated marks are trademarks, logos or registered trademarks of Elasticsearch N.V. in the United States and other countries. All other company and product names are trademarks, logos or registered trademarks of their respective owners.