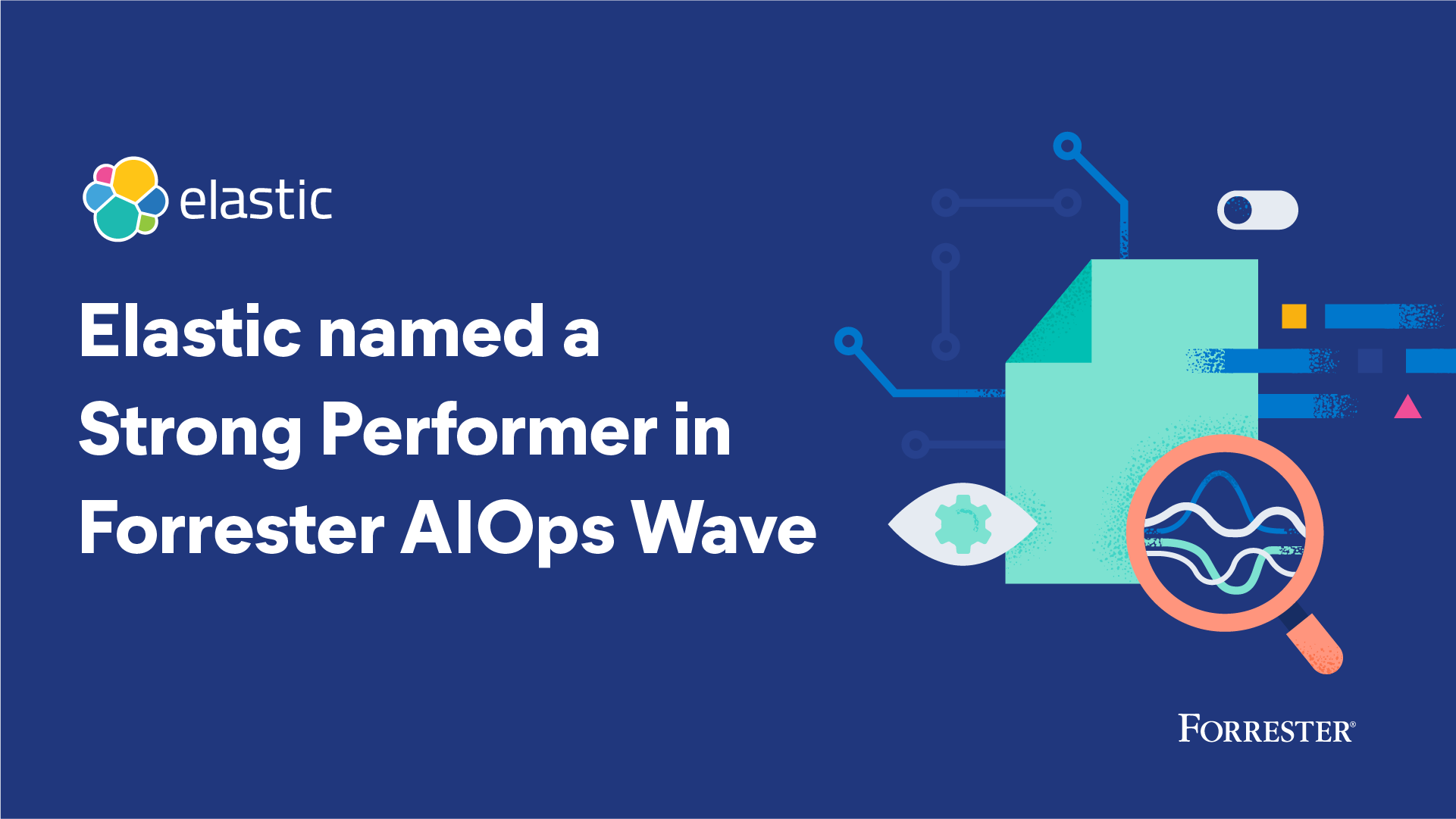 We are excited to announce that Elastic has been recognized as a Strong Performer in The Forrester Wave™: Artificial Intelligence for IT Operations (AIOps), Q4 2022 in our first year participating! 
As organizations modernize their infrastructure and applications, operations and development teams are faced with an exponential growth in data. With the increased complexity and faster release cycles in hybrid and cloud environments, teams are overwhelmed when trying to detect and find the root cause of issues. In today's digital world, application performance dictates business success and downtime and poor customer experience negatively impacts company revenue. 
Elastic Observability is built on Elasticsearch, with powerful search and machine learning capabilities to provide customers with the insights they need from their data. And by continuously listening to our customers, we've continued to build on our observability vision and innovation.
Elastic Observability is a full-suite observability solution that delivers log analytics, application performance monitoring (APM), infrastructure monitoring, synthetic monitoring, real user monitoring (RUM), and Universal Profiling™ — across the entire stack. The ability to ingest and store all data with high cardinality and high dimensionality at scale enables Elastic to deliver unified observability with all data correlated and in context.
We believe Elastic's recognition in this report reinforces our vision on designing an observability solution that is open, extensible, and able to ingest high-cardinality and high-dimensionality data. By then applying Elastic's powerful machine learning and analytics capabilities to all your telemetry data, Elastic delivers actionable insights and accelerates problem resolution. The Elastic Observability solution lends itself to delivering the AIOps capabilities that customers need as they manage increased complexity, pace of change, and volume of data across hybrid and multi-cloud environments.
Elastic's highlights from The Forrester Wave: AI for IT Operations (AIOps) 2022
We are honored to have received the highest score possible in the Sensory/Telemetry Data Collection & Retention criterion, as well as the highest scores possible in the following evaluation criteria: Data Sources and Ingestion, Data Collection and Automation, and Data Retention, Tiering and Rehydration. In addition, we received the highest scores possible in the Distributed Tracing, Application Diagnostics, Container Monitoring, Data Insights Visualization, Quantification and Validation, Discovery and Enrichment, Prediction and Probability, and the Dashboard and Reporting capabilities criteria. For more details, please see the full scorecard in The 2022 Forrester Wave™: AI for IT Operations 2022 report.  
We believe these scores reflect Elastic's unique platform capabilities to deliver a full-suite observability solution that enables faster root cause and problem resolution. 
For additional information on Elastic Observability and AIOps, check out the following resources: