Elastic Certification FAQ
Elastic launched a new training portal on May 18, 2020. As part of this transition, service was interrupted from May 14-18. If you have any questions or issues regarding this new portal or the transition, please contact the Training team at training@elastic.co.
An Elastic Cloud account is required to access the new training portal. Create an account with your current training portal email address to get started. If you already have an Elastic Cloud account, you can use your existing Elastic Cloud credentials to access the new training portal.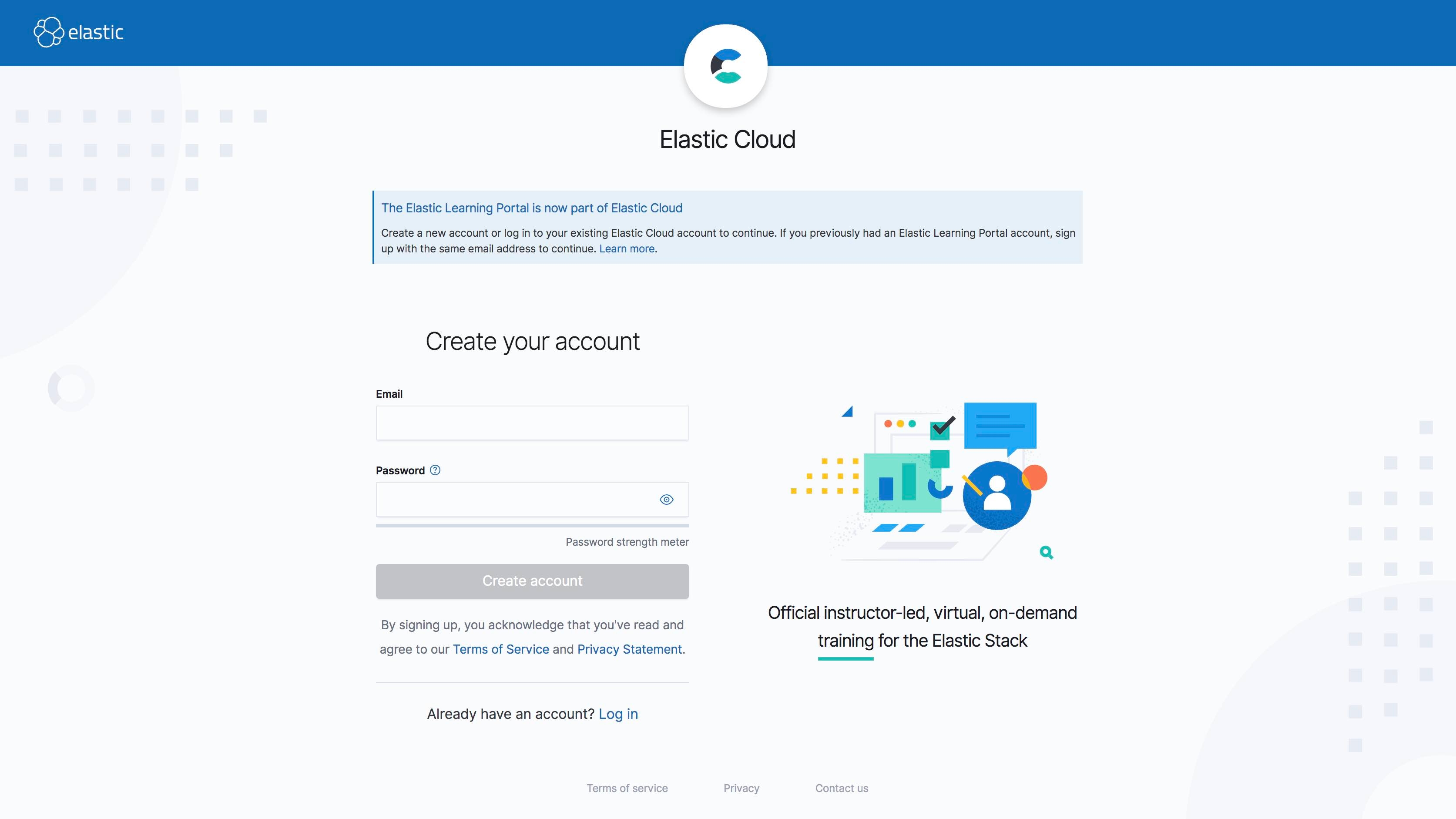 ---
---
This FAQ will help you understand the format and the delivery of Elastic's certification exams, as well as how to prepare for taking them. Aside from reading through this FAQ, we also recommend you take the time to watch the following webinars on how to prepare for each exam. Each webinar shows what the exam environment and tasks look like, answers questions about the exam, and in general, gets you comfortable with our testing system so you can stay focused: 
Preparing for the Elastic Certified Observability Engineer exam (coming soon!)
Our exams are available from anywhere at anytime. You just need a computer with a webcam, modern web browser, and a good internet connection. You can purchase an exam attempt as soon as you feel you're fully prepared.
Certification is a great way to show the world your Elastic expertise, enhance your professional visibility, and grow opportunities for your company. Once you become Elastic Certified, you receive a digital badge, certified branded swag, and get access to exclusive groups and opportunities for our Elastic Certified Professional community!
Training attendance is not mandatory, but we highly recommend you attend our instructor-led training courses, available in-person, virtually or on-demand. Each exam has a course specifically designed to cover all exam objectives in detail. Visit elastic.co/training/ to find out more about which course is right for you.
Our exams are performance-based, meaning that you must successfully complete tasks in real time on an Elastic cluster while a proctor watches both you and your screen remotely. This approach to testing makes our certifications meaningful in the industry, since Elastic Certified Professionals have proven their skills in a hands-on environment.
No. If you do not pass the exam, you will need to purchase a new exam attempt. To be fully prepared, in addition to watching the webinars listed at the top, we recommend taking the courses specific to the Elastic certification you are planning to attempt. 
Certainly not! You will be granted access to the Elastic documentation during the exam at https://www.elastic.co/guide/index.html, so make sure you are comfortable with the layout of our docs and how to search. You will not have access to Google, Stack Overflow, or any other websites outside of our doc pages.
TIP: Do not ask the exam proctor if you have access to the documentation. The answer is "yes", but the proctor will not know what you are talking about and will likely answer "no". In a way, they are correct - you can not access the docs using your local web browser. But you can access the docs (and all of elastic.co) from the web browser inside the exam environment's web browser after your exam has started. 
All you need is a stable broadband internet connection, a Chrome (or Chromium) web browser, a webcam, and a microphone. (A live proctor watches you and listens to you during the exam.) You also need to install an Innovative Exams screensharing plugin found in the Chrome Extension Store.
Yes. After you purchase the exam and select a date and time, you can run our compatibility check.
You may attempt to start your exam up to 15 minutes before your scheduled start time but please note the exam may not be ready until your scheduled exam time. You MUST start your exam no later than 15 minutes after your scheduled start time. If you do not start your exam within 15 minutes of your scheduled start time, the system will automatically mark you as a No-Show and you will not be able to take your exam.
In addition, failing to appear within this time period will result in forfeiture of exam fees, and your exam credit/eligibility will be considered used.
Yes. You may take up to a 10 minute break to get a drink, eat a quick snack, use the restroom, and stretch your legs. Keep in mind your break counts toward your exam time. If you need special accommodations beyond this for any reason or have any questions, please contact us prior to attempting the exam at certification@elastic.co.
When you login to attempt your exam, you will need a non-expired government issued photo ID (i.e. driver's license, passport) that matches the name you gave us when you purchased the exam. If acceptable proof of identification is not provided to the proctor prior to the exam, entry to the exam will be refused. Please note that the ID will be used for identity verification only and will not be stored.
The proctor cannot release the exam to you until identification has been successfully verified and you have agreed to the terms and conditions of the exam. No refund or rescheduling is allowed if an exam cannot be started due to failure to provide proper identification.
Please note that the presented international passport or government issued form of identification must contain Western (English) characters.
Prior to your exam expiring, you will need to take and pass any of the Elastic Certification exams available. Once you receive your passing grade, you will receive another 2 years added to your previous Certification credentials and 2 years for the new Certification. 
If you have any questions that haven't been answered, contact us at certification@elastic.co. Congratulations for making it all the way to the end of the FAQ!
---