Dashboards in Kibana let you rapidly create views that pull together charts, maps, and filters to display the full picture of your Elasticsearch data. From real-time threat monitoring displays to executive summaries showing key performance indicators, it's easy to create beautiful dashboards in Kibana designed to facilitate decision making and action.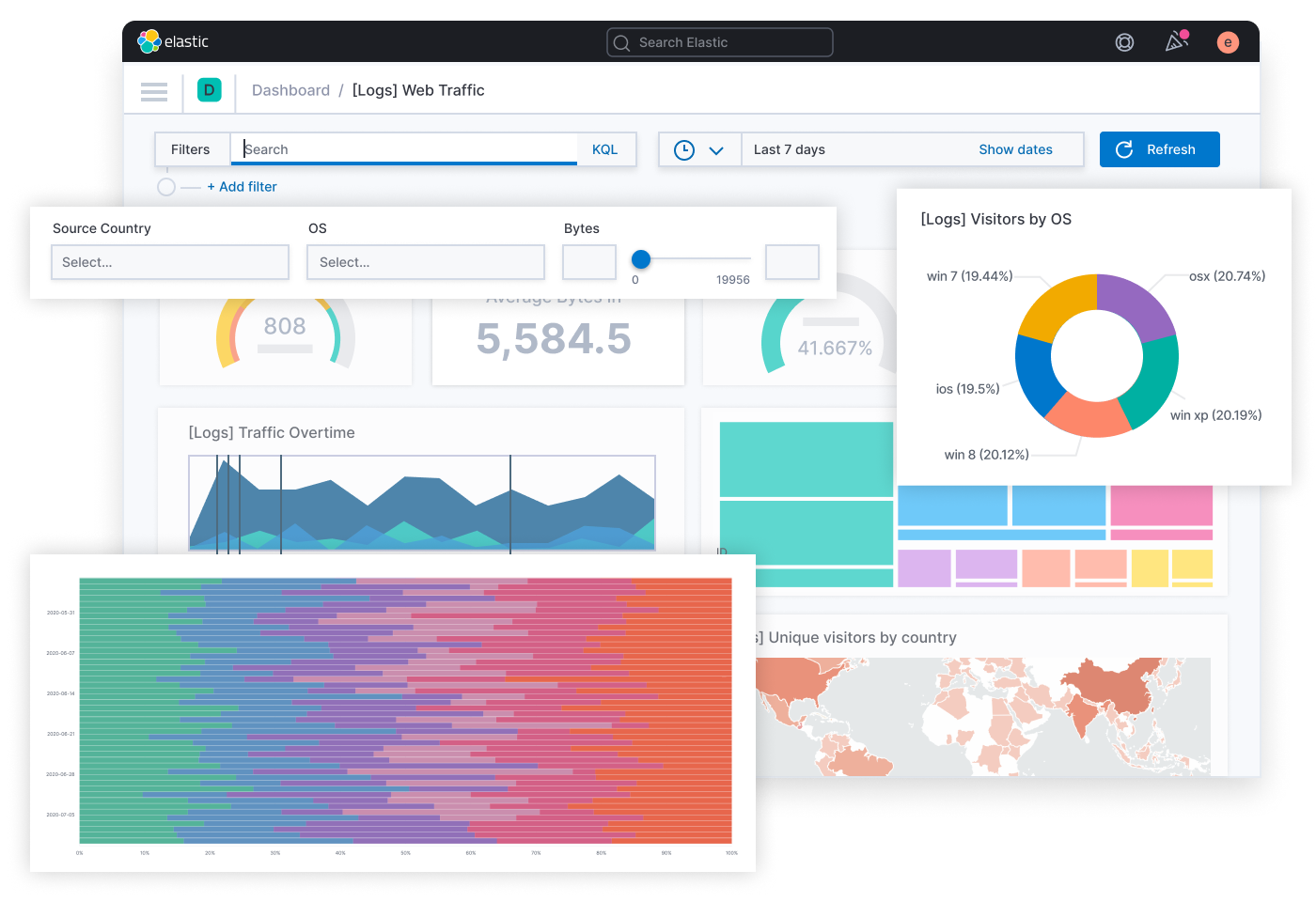 Dive into the documentation, including a guide for creating your first dashboard.
Read docs
New
Create region maps in Kibana Lens to analyze your geospatial data, and use min, max, and last value fields for metrics visualizations.