You've arrived at your creative space for live Elasticsearch data. Play with color palettes, add your own CSS elements, drag and drop assets — and turn your presentations and reports into dynamic, infographic-style works of art.
Getting started with Elasticsearch: Store, search, and analyze with the free and open Elastic Stack.
Watch video
Intro to ELK: Get started with logs, metrics, data ingestion and custom vizualizations in Kibana.
Watch video
Getting started with Elastic Cloud: Launch your first deployment.
Learn more
Customize
Turn your data into one-of-a-kind, dynamic dashboards featuring the logos, colors, and design elements that define your brand. Whether you're working with infrastructure logs, security events, application metrics, or data from your hobby Arduino project, Elastic Canvas gives you creative control. From simple to stylized, two-toned to technicolor, watch your data take shape in a way that moves you.
Bonus: Canvas features ship for free in Kibana.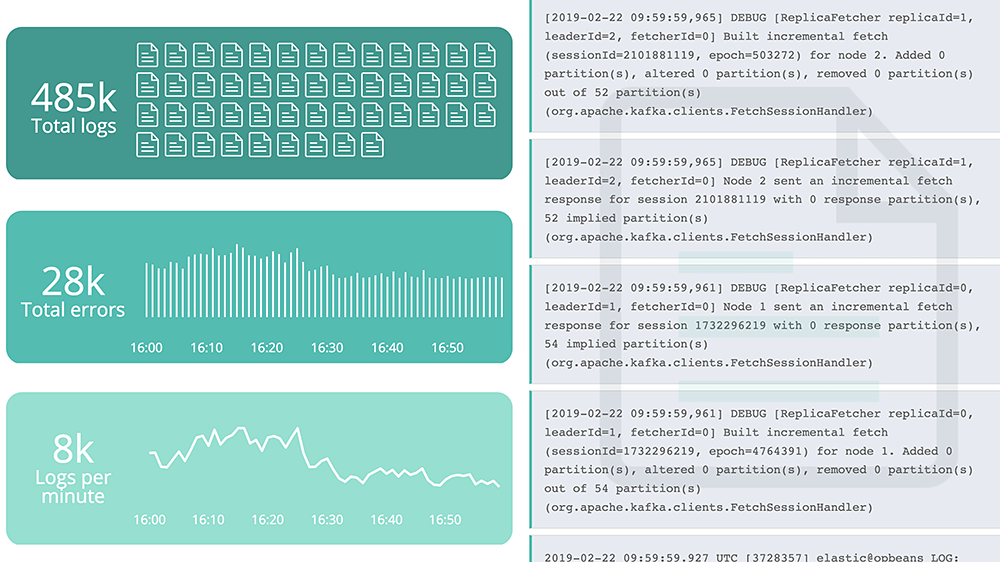 Present
Present Elasticsearch data in a way that tells your company's story — whether it's presenting flight statistics at an airport kiosk or reviewing auth logs in a conference room. Keep your team engaged with beautiful, real-time displays featuring social analytics, user engagement, operational analytics, KPIs, or any data really. Plus, take your visualizations outside of Kibana — Canvas shareables enable you to embed static workpads directly into HTML sites.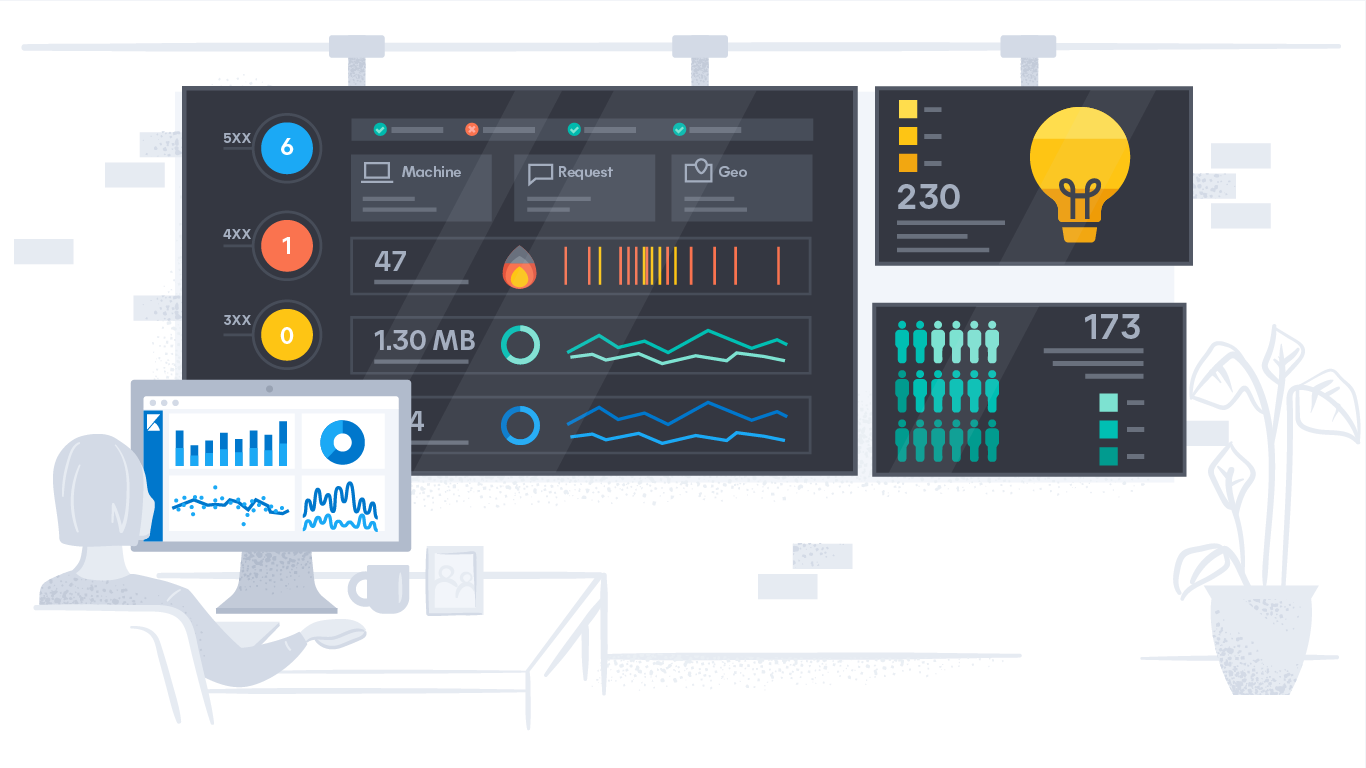 Report
Are the generic charts in your weekly emails starting to blur together? Create branded reports with custom elements that your team will look forward to opening. Build your reports once and watch them automatically ship with the latest weekly, monthly, or annual data. Goodbye copy-paste.
SQL
Canvas has full support for Elasticsearch SQL query syntax so you can enjoy the rush of typing SELECT and watching the magic happen. Use Elasticsearch SQL to build aggregations and shape your data within Canvas — then use that familiar syntax for metrics, time series visualizations, infographics, and beyond.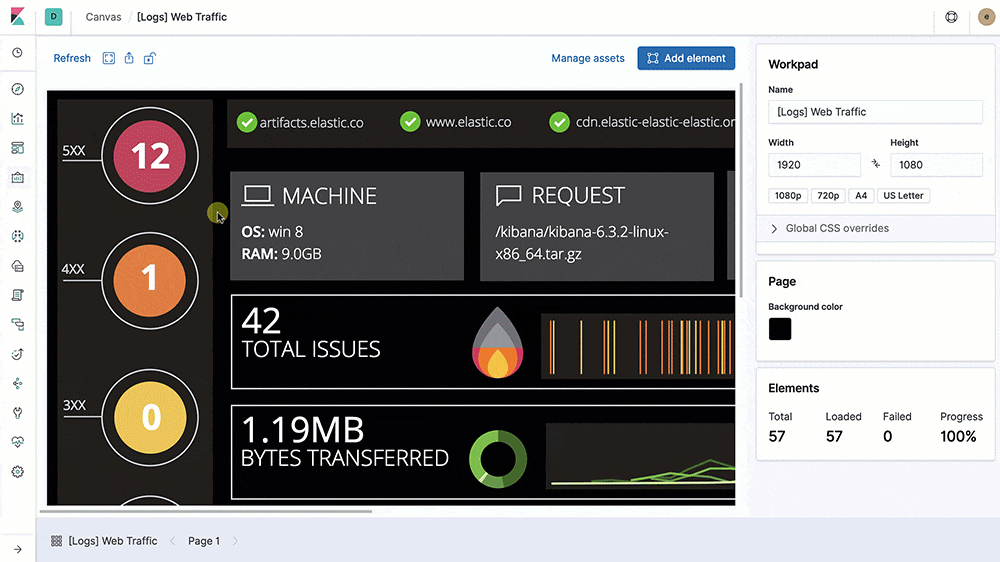 Extend
Superficial beauty isn't how we do things. So what gives Canvas its depth? For starters, a pipeline-based, function-rich expression language with Monaco as its expression editor. With features like darkmode styling, syntax highlighting, and context-sensitive help with mouseover, your experience with Canvas is made beautiful from the inside out. Add our JavaScript-agnostic plugin framework to the mix and you've got boundless customization options. Extending Canvas with plugins is possible for everyone — from copy/paste coders to hardcore devs.
Already have visuals built in Kibana Lens or Elastic Maps? No problem. Add them directly to a Canvas workpad in three easy clicks.