Get started with a 14-day trial. Once you go to cloud.elastic.co and create an account, follow this video to learn how to launch your first Elastic stack in any one of our 50+ supported regions globally.
Once your deployment is complete select Monitor my host metrics..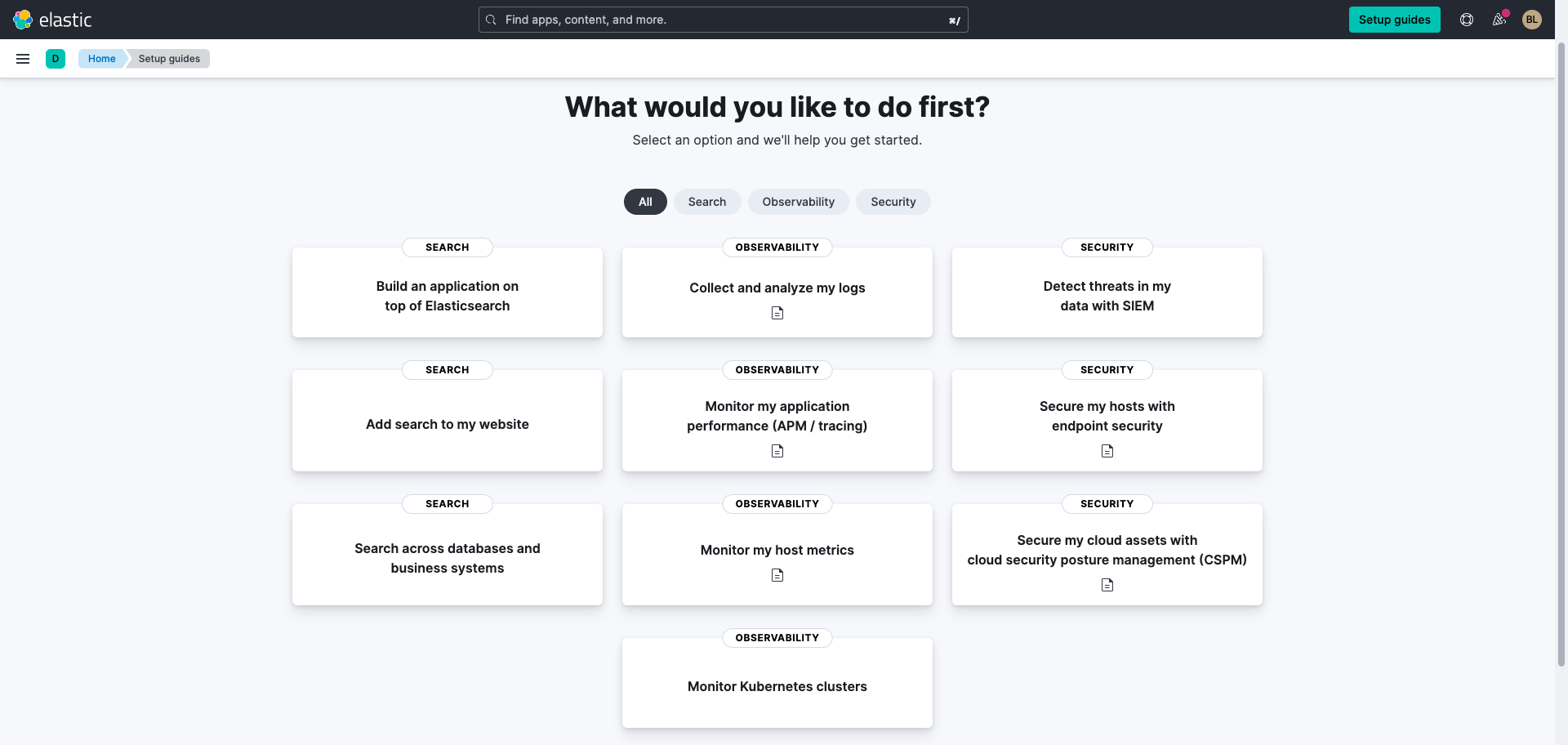 If this is your first time using Elastic you will need to add an agent, the preferred way to get your logs in. We suggest starting with the System logs integration. System integration is great because they can be used for any hosts (such as virtual machines, servers, desktops, etc.). If instead you'd like to monitor compute instances on a Cloud Service Provider, refer to the "Monitor hosts on your favorite cloud provider" section below.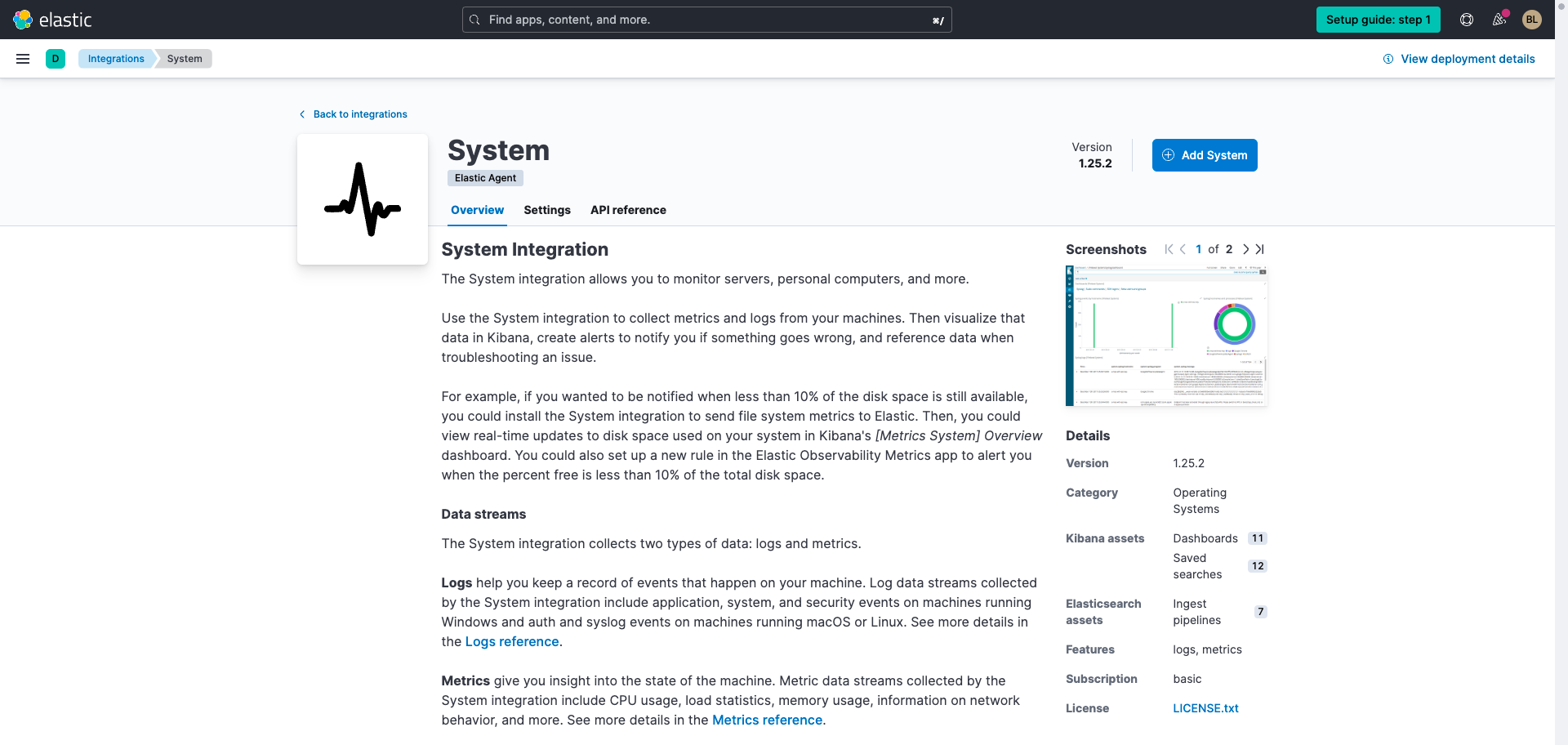 When you select the Add System, you'll be prompted to walk through how to ingest your system logs.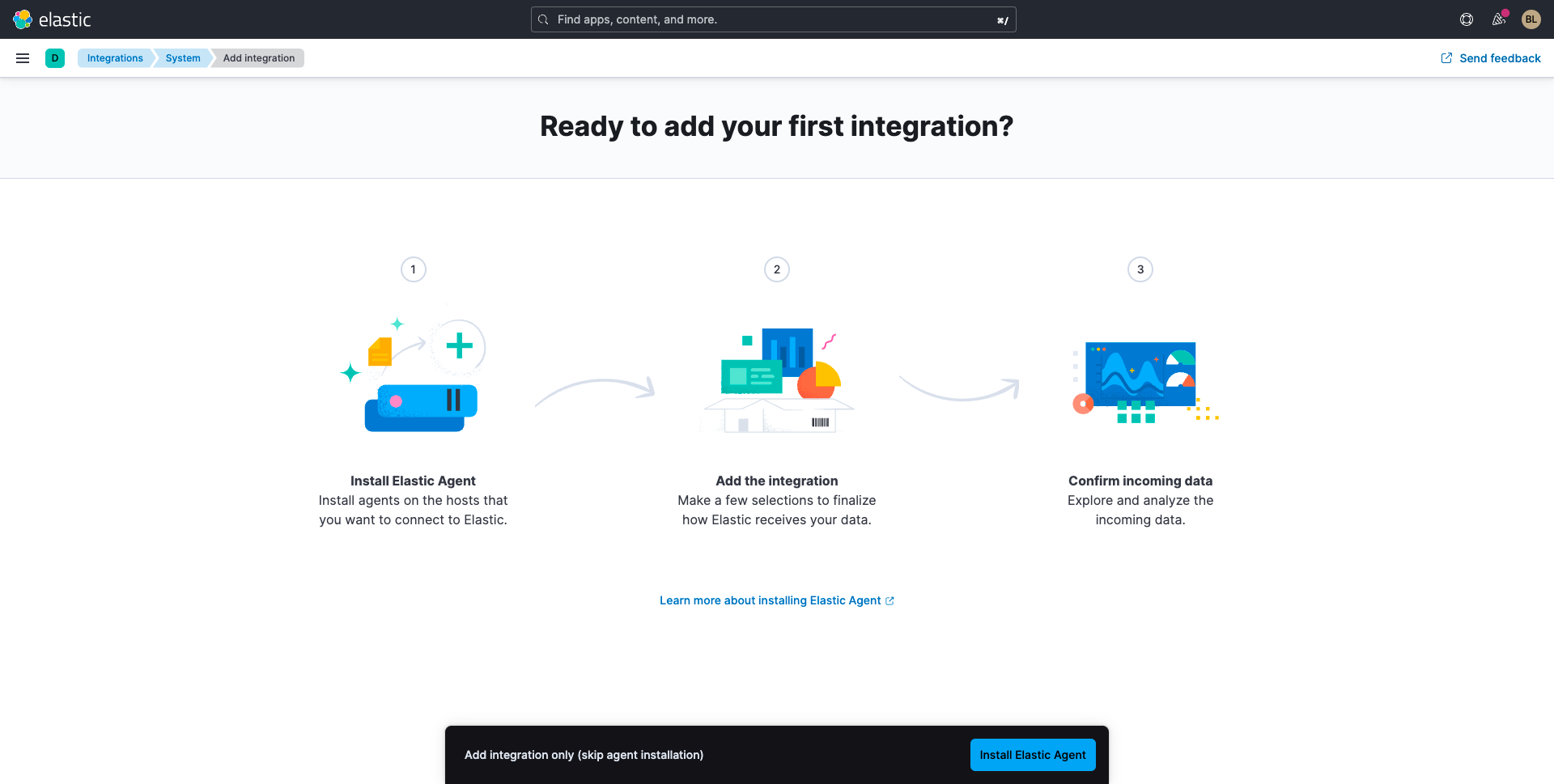 If this is your first time using Elastic, first, you'll add an Elastic agent, add and configure your integration, then start sending logging data into Elastic.
If you get stuck, take a look at this guided tour for installing the System integration.
To monitor hosts on your preferred cloud provider, you'll need to install the Elastic agent on the relevant virtual machine of your preferred cloud provider(s). To monitor your hosts on your preferred public cloud you'll need to install the following integrations:
Amazon EC2
Azure Virtual Machines Metrics and/or
Google Cloud Platform (GCP) Compute metrics
To see how to do this in action, check out these guided tours.
---
If you want to see it in action, check out this guided tour or, if you prefer you can follow these instructions below:
Once you've ingested your data into Elastic it's time to analyze your data. Select Observability within the Kibana home page shown below.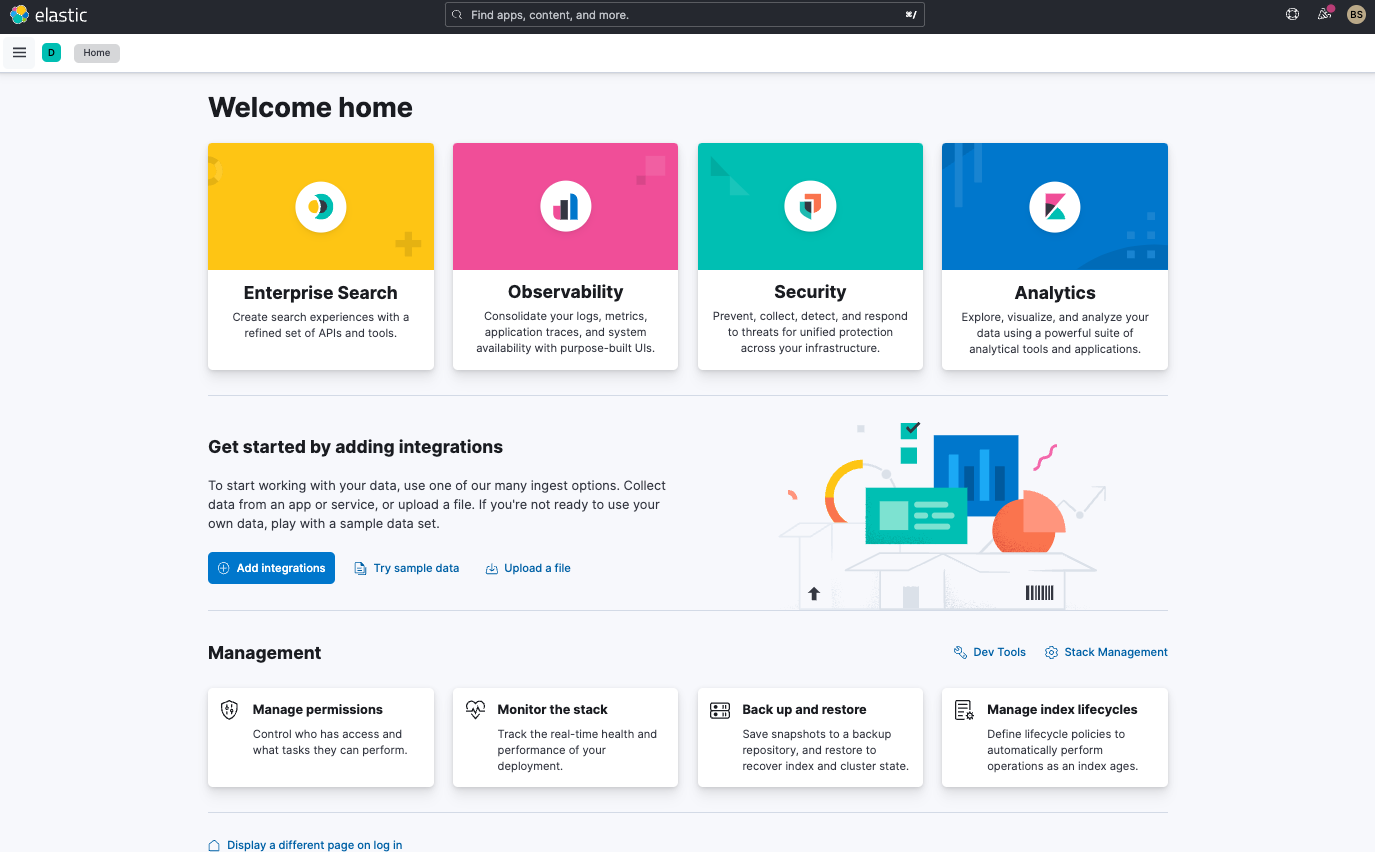 Then on the left select Inventory located under Infrastructure. The Inventory view allows you to see your entire infrastructure grouped by resources you're currency monitoring.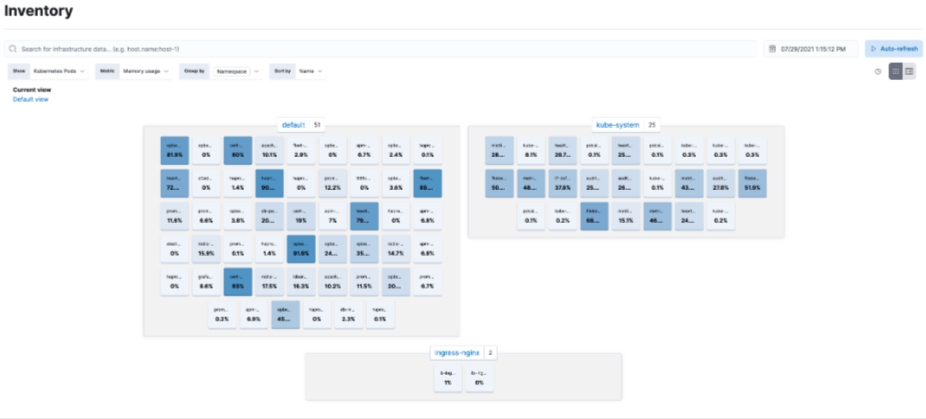 Additionally, there are a variety of out-of-the-box dashboards that allow you to analyze data within Kibana. Simply navigate to Dashboards located under Analytics on the left and search Host Overview.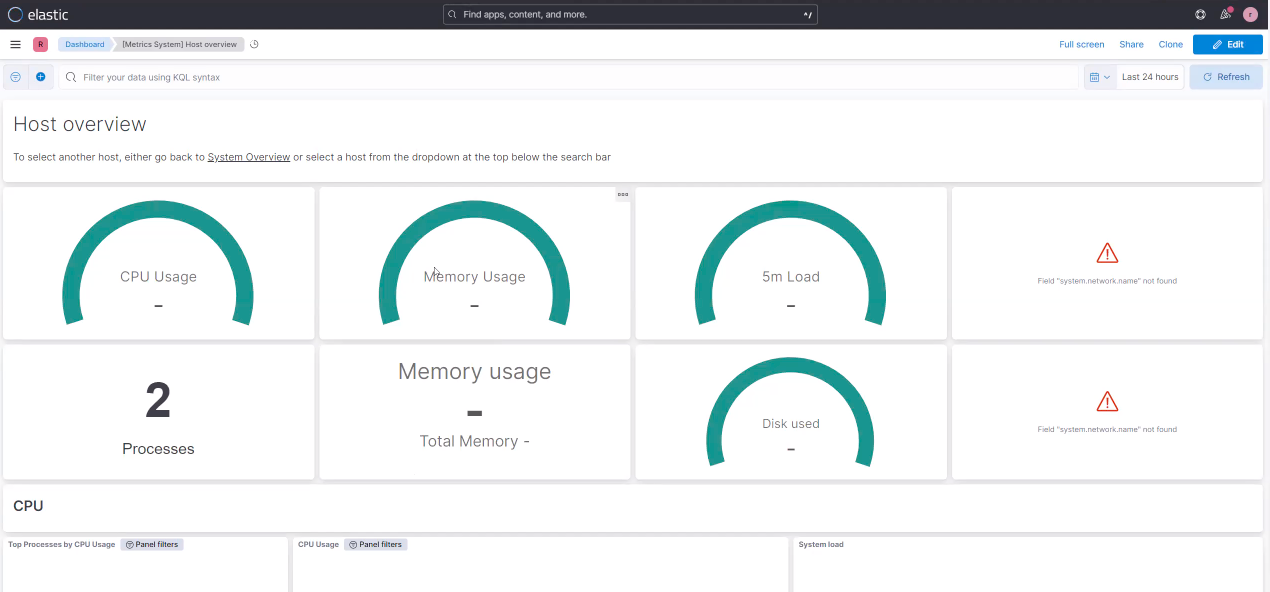 If we look at the Host Overview, we can see CPU Usage, Logs, memory Usage, and more for all of your hosts.
Kibana allows you to analyze logs with interactive dashboards to derive insights, automate workflows, find anomalies and trends, and more. Be sure to explore the tutorial library below and get more familiar with Kibana so that you can customize or create your own dashboards.
When you select Dashboards located under Analytics you can also select Create dashboard and customize your new out-of-the-box dashboards to your needs.
To learn more about Kibana and creating dashboards and using Discover.
---
Thanks for taking the time to monitor your hosts with Elastic Cloud. If you're new to Elastic, be sure to spin up a free 14-day trial.
Also, as you begin your journey with Elastic, understand some operational, security, and data components you should manage as a user when you deploy across your environment.
---