Try out this live demo of a movie search application built on top of Elastic Enterprise Search.
The first part is a front end application implemented using Search UI. Feel free to just play with it or clone the code and try yourself!
The second part is a read only view on the analytics automatically collected by Elastic Enterprise Search and displayed in Kibana. Many more search features, such as relevance tuning or curations, are available in your own Enterprise Search deployment.
Application built with Search UI





Analytics view in Kibana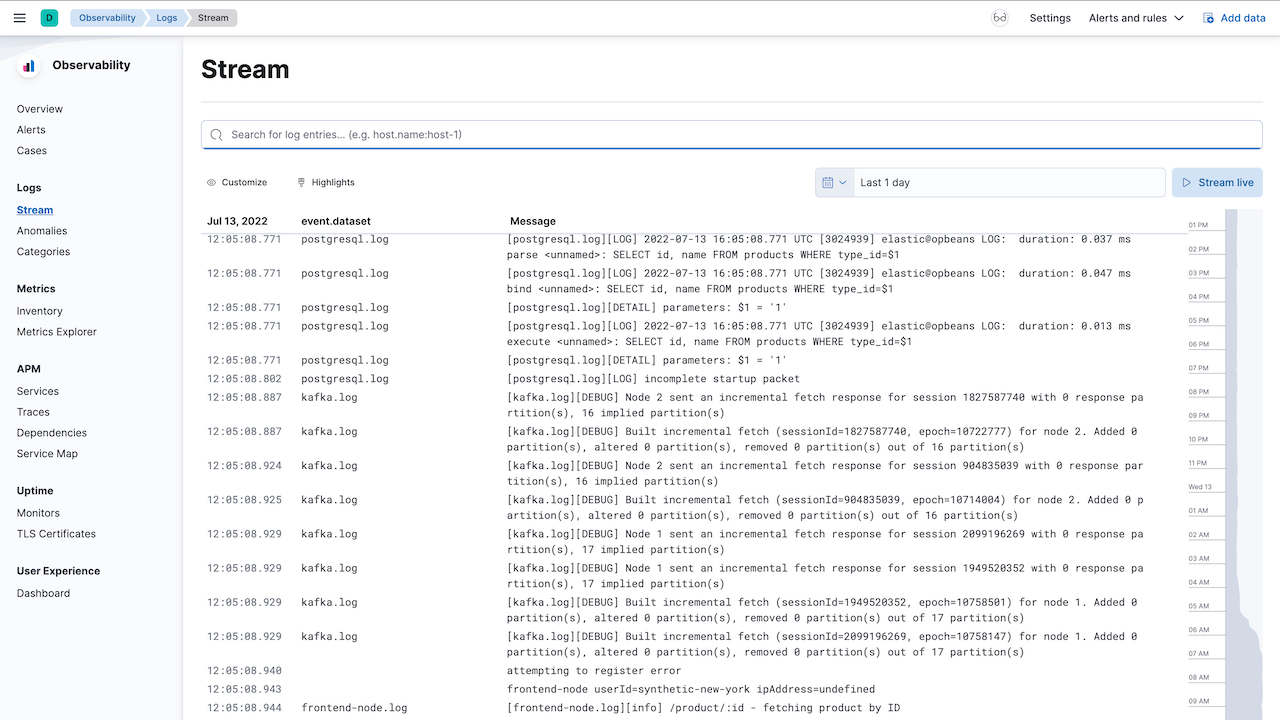 Observability
Keep a pulse of all log files flowing in from your servers, virtual machines, and containers in a purpose-built and intuitive interface for viewing logs. Pin structured fields and explore related logs without leaving your current screen. Dive into your real-time streaming logs in Kibana for a console-like experience.