Elastic accelerates problem resolution.
Elastic enables Porsche Informatik application managers to detect errors and software anomalies and fix performance issues before customers and end users notice them.
Increases the productivity of product managers.
Thanks to Elastic, Porsche Informatik's support staff can configure dashboards, analyze performance data and optimize troubleshooting measures with minimal training.
Inspired to deliver a world-class customer experience.
Elastic supports Porsche Informatik in providing its online services with high performance and reliability, through reliable and high-performance online services to enhance the end customer's experience.
Data-driven Support by Porsche Informatik
With Elastic Observability, the Porsche Informatik team supports car dealership showrooms in offering a first-class customer experience from front desk to front seat.
Founded in 1949, Porsche Holding Salzburg has become the dominant force in automotive sales in Europe. Headquartered in Salzburg, Austria, the industry leader has expanded its reach throughout Europe while establishing a significant presence in Colombia, Chile, China, Malaysia, Singapore, and Japan. With a rich heritage of excellence, Porsche Holding Salzburg has cemented its reputation as the largest and most successful car dealer in Europe.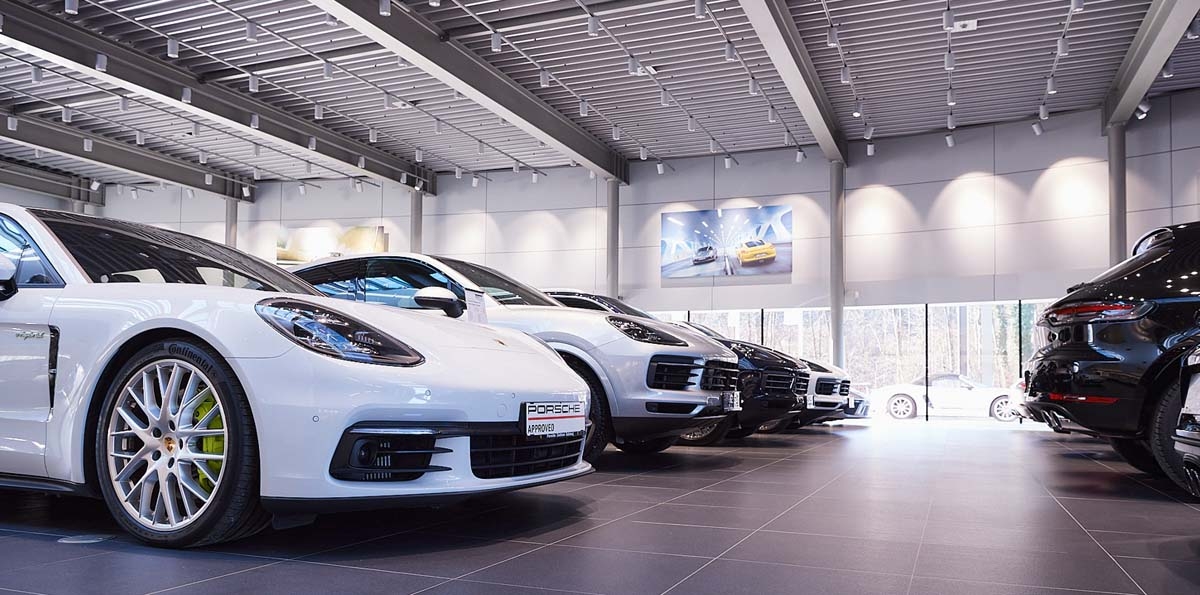 As the automotive landscape continues to evolve, the need for innovative and efficient information systems becomes increasingly important.
As a subsidiary of Porsche Holding, Porsche Informatik is the IT division and is active in 34 countries on four continents, with more than 900 employees. It services millions of users across 180 IT solutions every day, combining decades of expertise in IT and the automotive industry with a holistic vision of the digital transformation that the industry is currently undergoing.
Porsche Informatik is responsible for the development and smooth operation of internal IT applications – from service acceptance in the car workshop, to the car configurator on the website, to the logistics of tomorrow's spare parts supply. Porsche Informatik has developed hundreds of applications, including a digital vehicle configurator that helps customers design their perfect Porsche, and back-office systems that keep the business running efficiently.
The goal of Porsche Informatik is to proactively identify restrictions without having to rely on users to report them. The use of Elastic Log Management thus contributes to improving the performance of the online applications for sales, financing, and service.
This team of specialists is also responsible for Porsche Informatik's dealer management system, CROSS, which supports more than 55,500 users for sales and service in 21 countries. For dealers, this essential tool can make the difference between a sale and a lost customer, so it needs to be as responsive and reliable as the vehicles in the showroom.
Any slowdown or interruption will result in a call to Janine Hoffinger, Head of CROSS Service Delivery at Porsche Informatik. "Merchants used to call us when the system was running slowly, but we rarely knew if it was a local network issue or something more serious. We were only expected to fix it," says Hoffinger.
Fine-tuning the technology engine
Hoffinger reached out to her colleague Daniel Ivanovski, System Engineer, Porsche Informatik, an avid proponent of Elastic Observability, who immediately saw the potential of Elastic to solve Hoffinger's challenge. "We use Elastic Observability to monitor most of our system architecture, including our CRP and ERP platforms. The data is collected and organized in the Elasticsearch database, and we use Kibana to visualize trends and intervene when they reach a critical threshold," says Ivanovski.
Today, Porsche Informatik operates Elastic on both on-premise servers and in the Elastic Cloud, which is hosted by Microsoft Azure. "We chose Azure because we run a lot of Microsoft services in-house. We use Azure Private Link to minimize the exposure of data on the public internet and increase our overall security," says Ivanovski.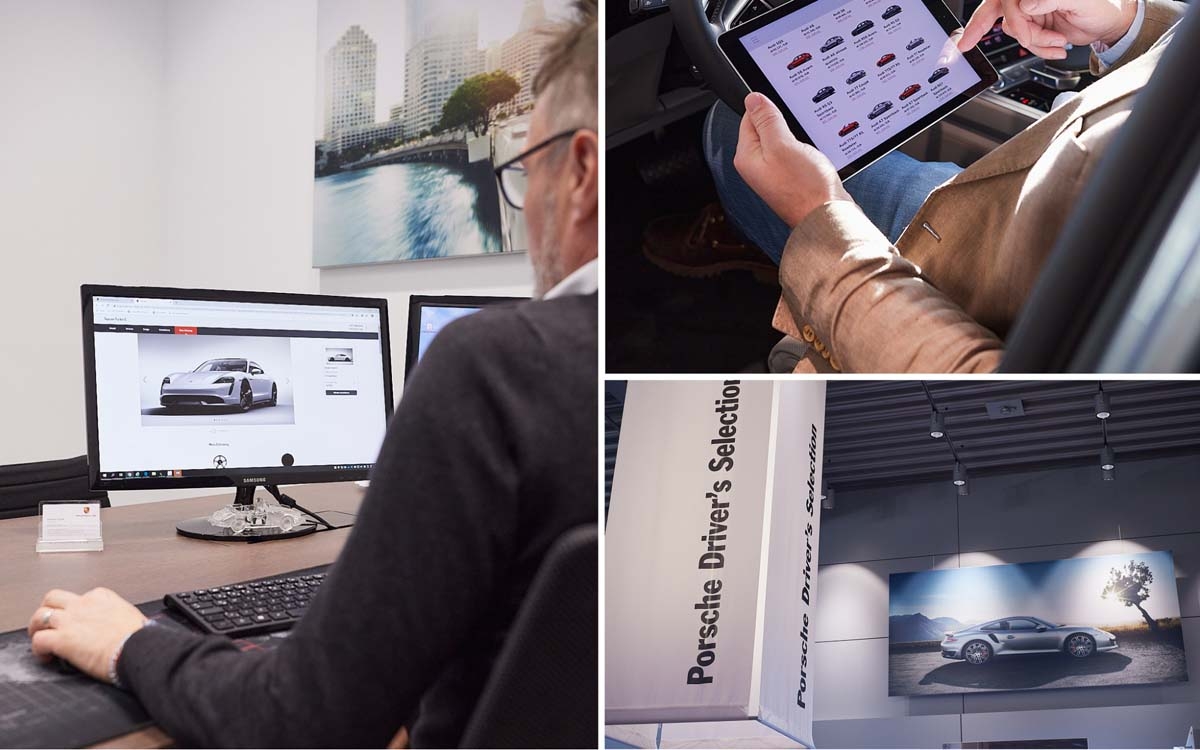 Working closely with Hoffinger, Ivanovski designed a Kibana dashboard that allows the support team to monitor the dealer management system CROSS in real time. Hoffinger says, "The dashboard on our large office monitors updates every five minutes. I can see problems when they occur in real time and fix them before retailers notice, which means Elastic Observability helps protect our customers."
With Elastic Observability, Porsche Informatik conducts real-time analysis in the data lake to detect potential issues in various end customer applications, such as the "Dealer Management System – CROSS", "DasWeltAuto", "CarConfigurator" or "Stock Cars", before they affect the user experience.
The real-time display and visualization of key metrics and complex data, such as how long it takes to open an order or print an order and invoice, is a huge relief for Porsche Informatik's support teams. Agents can see at a glance whether performance bottlenecks are affecting individual merchants, specific functions or the entire cluster.
Elastic also gives Hoffinger peace of mind when new CROSS releases go live, which is typically every six weeks. This is the time when Porsche Informatik watches its dashboards closely to make sure there is no impact on performance. "The best result is when we go live, and I don't hear from any of the dealers. That means they can focus on the important work of satisfying our customers and giving them the best experience."
Precise steering in difficult conditions
Elastic came to the rescue when a third-party vendor changed its software without warning. "One morning, I saw an unexpected spike in error rates on our German network, which continued to increase throughout the day." Using Elastic Observability, Hoffinger discovered that a third-party solution was checking for data updates every second, putting a huge strain on the CROSS network.
"We used Discover mode in Kibana to filter data and quickly identify the root cause of the problem," she says. Fortunately, the error occurred during a software pilot and Porsche Informatik was able to warn the provider against a complete rollout.
In addition to monitoring applications, Elastic also forms the backbone of Porsche's search network. "With Elastic Enterprise Search, you can search our applications, search for a vehicle, and get the results immediately," says Ivanovski. The search also comes into play when Porsche Informatik receives an alert from one of its threat intelligence systems. "I can quickly search archived data using elastic snapshots and see if we've been compromised," he says.
The results are even more impressive when you consider the amount of data involved. "We ingest about 500 GB of data per day and store about 25 TB. For the amount of data we need to query, Elastic is incredibly fast," says Ivanovski. "Considering how mature our Elastic deployment is, it's incredibly stable. We've been using it for more than five years and it's always running smoothly without any issues."
Drive for Porsche Informatik
The result is a monitoring and search solution that is technically mature and user-friendly. Hoffinger says: "Elastic Observability is very intuitive, even for non-technical employees. You can quickly deep dive and get a detailed picture of the situation."
Looking ahead, Ivanovski plans to migrate the entire dealer management system, including the German segment, to Elastic Cloud. This will also help with the rollout of a new web-based version of CROSS which is increasingly focused on the car dealer and customer experience.