Managing data of every type in every environment is critical to business velocity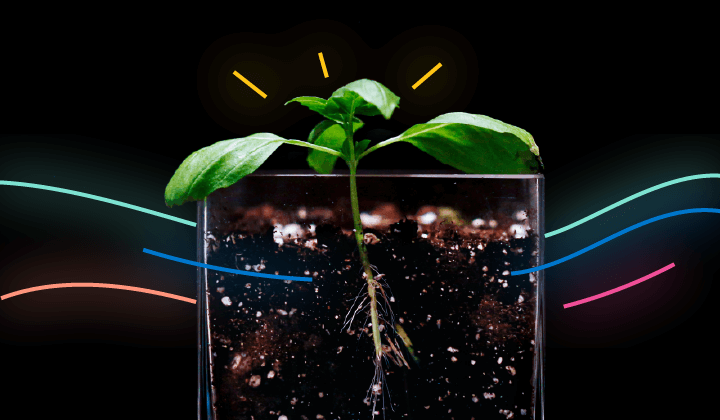 We all know that too much of a good thing can quickly backfire. In today's business world, many companies are finding that they're hitting a tipping point in terms of data. 
Data creates the potential for informed business decisions that drive speed, productivity, and digital transformation, but not without introducing a series of challenges. Managing data across silos and disparate environments, unstructured data, and storage issues are just a few of the complications that arise from generating and collecting more data. 
So how can organizations realize the benefits of more data without becoming overwhelmed? A new global study conducted by Forrester Consulting, commissioned by Elastic, analyzed one method organizations have applied to harness the power of their data: search-powered technology. In fact, 84% said that the success of digital transformation relies on search powered-technology.
The 800+ respondents to the survey, referred to as "data leaders," had roles spanning information security, data/analytics architecture, platform technology, DevOps, and enterprise architecture. The study shows that organizations are employing search-powered technologies to manage data in four key areas:
Cybersecurity

Digital transformation initiatives

Cloud migration and utilization

Improving customer experience 
Looking forward, it's becoming increasingly clear that these solutions will be driving the future of business.
What is search-powered technology?
Search-powered technology refers to the tools that enable the search of data across multiple sources. These sources can include websites, applications, databases, and hybrid cloud environments.
Examples of search-powered technology in the workplace include: 
Employees looking for files at work

Innovation teams integrating search functions into consumer apps

Analytics and engineering teams monitoring IT infrastructure performance

Security teams detecting and investigating threats
Simply put, these tools allow teams to put data into action. 
[Related article: Break down data silos to unlock great customer experience]
How search-powered technology accelerates digital transformation
Data leaders were most likely to use search-powered technology to drive the outcome of higher data quality (48%), followed by faster, more efficient digital transformation initiatives (47%). 
In general, the core goals of digital transformation include integrating technology, increasing productivity, and delivering more value for customers. Survey respondents indicated that search-powered technology could tick these boxes for them:
Integrated technology:

 Data leaders reported shifting their focus from deploying point solutions to delivering search-powered technology as an integrated platform. 

Productivity:

Eight in ten respondents say search-powered technology increases the speed and productivity of their organization.

Customer value:

Eight in ten respondents say search-powered technology improves customer and employee experience. 
A vast majority (85%) of data leaders say they want to improve the ability to find information across multiple clouds and data storage environments to help enable IT operations, security teams, and/or development teams. With their applications of search-powered technology:
45% of organizations are seeking to find the data needed to make critical business decisions

44% are trying to make it easier to find information in multi-cloud environments

44% are trying to mitigate data security risks
In addition, data leaders use search-powered technology to improve cost control (41%). Investing in a single, integrated platform for search-powered technologies helps 83% of data leaders reduce costs for their business.
[Related article: What follows digital transformation in the cloud-driven, platform era?]
Enabling the digital future of business
As data leaders plan their investments in search-powered technology, they have their eyes on consolidation. Over the course of three years, respondents expect use of point solutions will decrease in favor of integrated platforms that ingest, organize, protect, and/or analyze across enterprise sources. Future platform investments are leaning towards robust, flexible, cloud-based solutions. 
When asked which feature was most important to the success of their next search-powered technology, data leaders couldn't pick just one. High storage capacity, a cloud-based platform, a fully integrated stack, efficient scaling, and observability all ranked as top requirements. To meet demands of the next era of digital transformation and remain competitive, these leaders will need all the power that search-powered technologies can bring.
Download the study to learn more about how search-powered technology is enabling the digital future of business.