Welcome to Keeping up with Kibana! This is a weekly series of posts on new developments in the Kibana project and any related learning resources and events.
#Kibana 6.1 has a new homepage with even more dashboard customization options and input controls. https://t.co/8UoUQbCXLT pic.twitter.com/m8x9Dfgj8c
— elastic (@elastic) December 15, 2017
Hi all,
The big event last week was shipping the 6.1 release of Kibana, you can see a link to the blog post in the tweet above.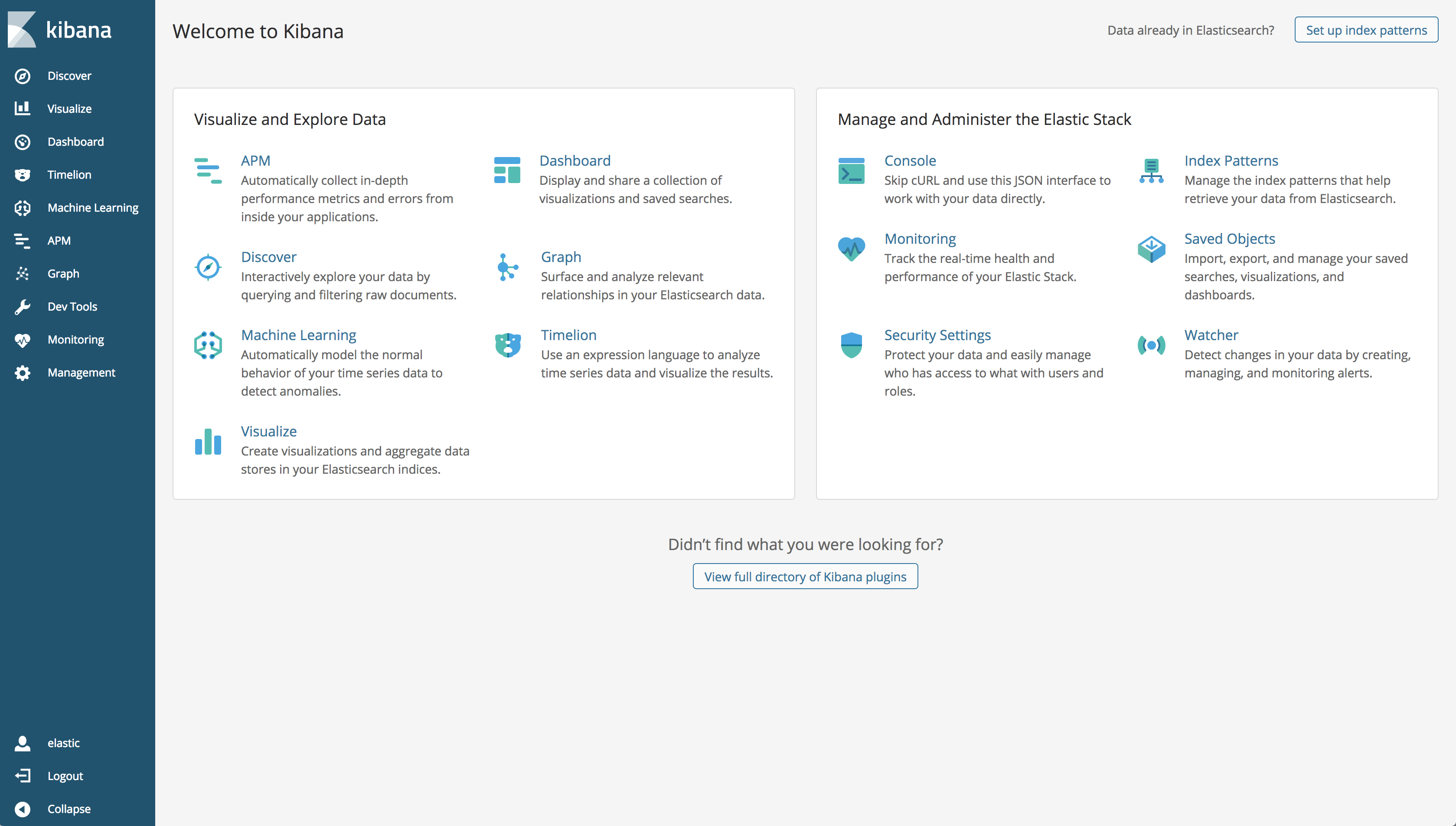 Work on integrating EUI into Kibana continues and it hopefully will be available for use in the 6.2 release. One of the important parts of EUI is its documentation, including a new set of guidelines for writing content for Kibana.
You can see some of the work in progress here: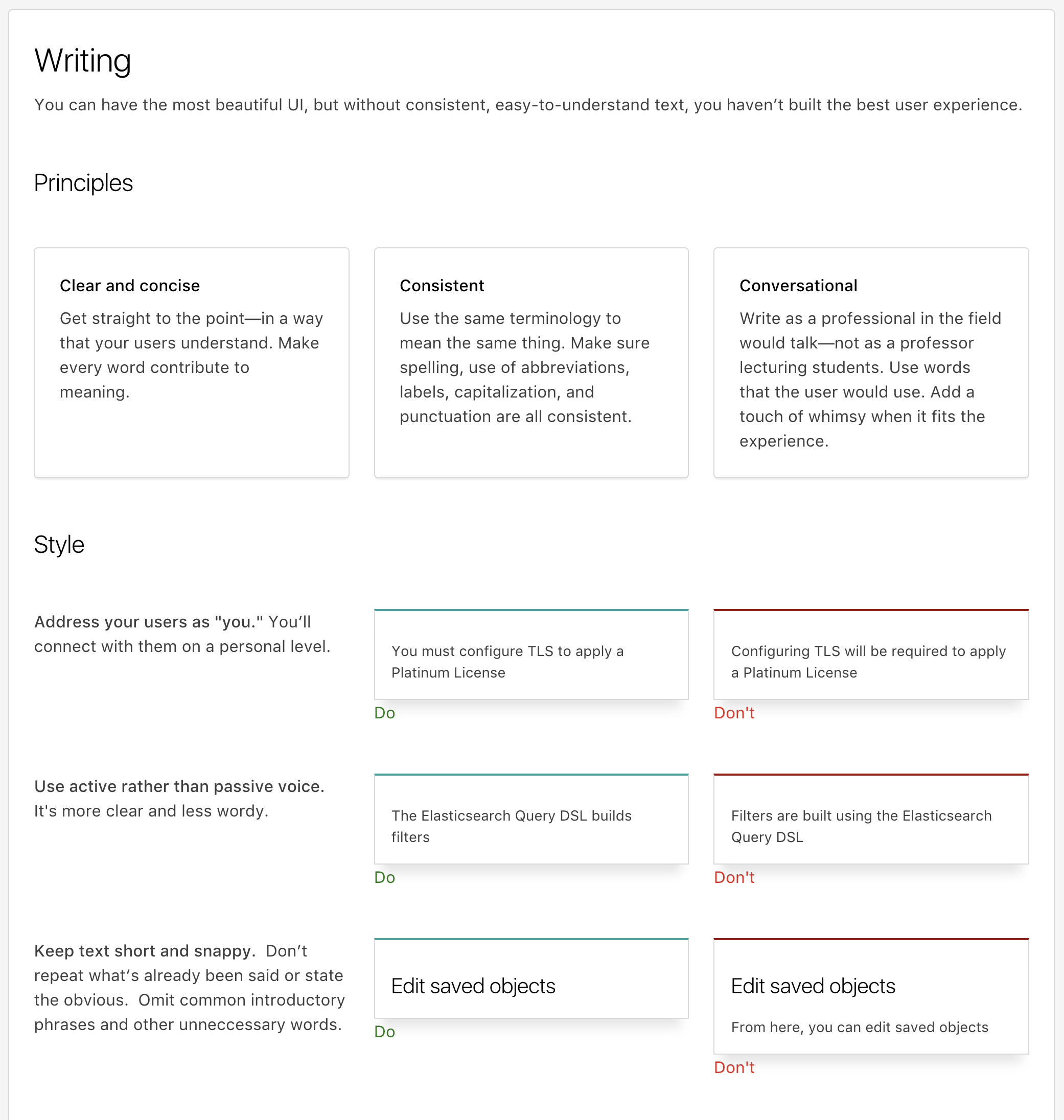 I'd also like to point out some recent Webinars featuring members of the Kibana team:
Developing Kibana Visualizations
With some significant changes to the visualize API, using existing Kibana visualizations in your own plugins has become much easier. Join Alex Francoeur, Thomas Neirynck, and Peter Pisljar for a live demonstration to learn how to develop visualizations in Kibana. [ View ]
Upgrading Your Elastic Stack
Version 6.0 introduces many new features and improvements across all components of the Elastic Stack. In this webinar, Archana Sriram, Mike Baamonde, and George Kobar will walk you through the considerations, best practices, and caveats for upgrading your Elastic Stack to 6.0. [ View ]
That's all for this week.
Cheers,
Jim