Magnify the business impact of your data by consolidating platforms with search-powered technology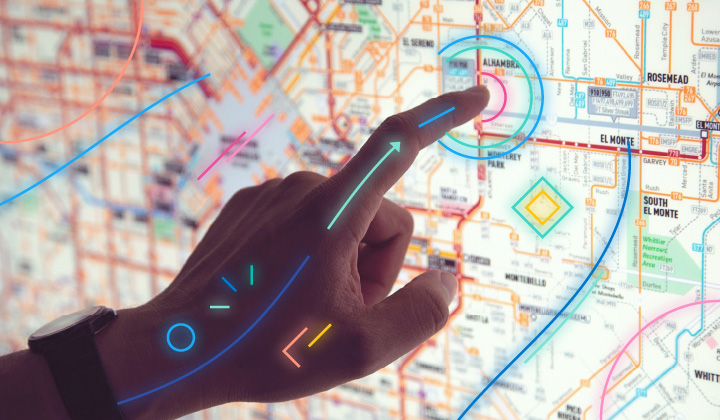 Today's distributed IT systems need to bring order to chaos. CIOs are tasked with managing seemingly endless amounts of data, but they can't unlock insights without a system that breaks down silos to provide a unified view.
One solution many CIOs are considering, according to a recent study by Forrester Consulting commissioned by Elastic, is to deploy a consolidated platform based on search-powered technology that can analyze log data to simplify and optimize IT environments.
This creates a powerful one-two punch for IT teams: an observability and APM solution, combined with a security solution, both running on the same unified, search-powered technology platform.
A consolidated observability and security platform uses one of the most basic technology outputs — the log file — to reveal real-time insights in an IT ecosystem. Log files collect data on system errors, network traffic, device configurations, and much more.
Many IT teams are adopting open-source log analysis tools, which offer an economical, practical way to do things like flagging potential cyberattacks and creating a network outage map to diagnose the cause of downtime. However, as systems get more elaborate, IT teams need help plucking grains of insight from sand dunes of data.
Read this next: Observability can be the secret to enabling the board room
For example, Jaguar Land Rover, one of the world's most celebrated luxury car brands, uses an observability platform to guide the development of increasingly sophisticated in-car computer systems. The platform's anomaly detection helps engineers diagnose rare problems that crop up in the product development lifecycle. 
"Our leadership teams and engineers are extremely busy, so it really reduces pressure when they only have to act on exceptions while allowing the technology to handle the rest," said Andy Walker, Senior Project Manager at Jaguar Land Rover.
Another organization, WePay, a transaction management service, upgraded to an observability platform to help manage an increasingly sophisticated cloud-native development environment. 
"We needed to consolidate our monitoring and compliance tools to streamline the log analytics and improve the performance of our infrastructure and applications," said Kartik Deshpande, a software engineer with WePay. 
The goal is to dig deep into log data to make IT environments observable. This pays off in two areas: monitoring and observability, and cybersecurity.
How logging factors in 
Software developers lean heavily on log-data analysis tools, which are essential in distributed systems with multiple dependencies. A microservices infrastructure, for instance, could have dozens of event-driven services. Log data can reveal breakdowns in these systems.
Log-based observability platforms arose to solve common problems for software developers. Today, these same platforms can help enterprise IT teams understand what's going right (and wrong) on their networks.  
Logging software data has three subsets: 
Telemetry:

Data transmitted by applications and devices. Telemetry could include IP addresses, error codes, and installed system software.     

Metrics:

Measurements revealing the performance of a system. Metrics might include page-load times, downtime, and latency.

Traces:

Visualizations of paths that data and resources take through a distributed system. Traces can help reveal breakdowns between interconnected services.
A powerful consolidated observability platform combines telemetry, metrics, and traces to provide comprehensive real-time insights on the health of an IT system. 
Monitoring and observability 
Robust log analysis tools allow IT teams to monitor users, network traffic, completed transactions, and other informative data points. A consolidated observability platform takes things to the next level, generating awareness that allows quick, intelligent responses to problems in three areas:
Applications:

A modern, distributed ecommerce website often has separate applications or microservices services for transactions, translations, currencies, returns, and other operations. Observability reveals problems or breakdowns in these systems.  

Environments:

An ecommerce company folds its transaction platform into a technology environment with apps for logistics, marketing, personnel, and resource management. Observability technology helps break down data silos and pinpoint troublemakers.   

Anomalies:

If a network switch fails or a wildfire takes out a data center, logging systems send error messages that make it easier to get systems back online.
Observable applications and environments establish criteria for system health and flag deviations from standards. This provides a strong foundation for securing sensitive data.
Cybersecurity 
Mobile computing and internet-of-things sensors exponentially increased the number of network endpoints, making it increasingly difficult to lock out intruders. A consolidated observability platform helps IT teams in two crucial cybersecurity disciplines: 
Next-generation security information and event management (SIEM).

Next-gen SIEM uses artificial intelligence and machine language (AI/ML) to notice subtle anomalies that older SIEM systems missed. AI/ML apps need massive datasets to improve accuracy over time without human intervention. An observability platform processes data in the volumes required for AI/ML.  

Extended detection and response (EDR and XDR).

EDR and XDR provide comprehensive detection and response across mobile devices, network endpoints, cloud environments, and other target-rich areas outside the traditional enterprise network perimeter.
"Complexity is only going up," said Gagan Singh, VP of product marketing at Elastic. "You may not be aware of every aspect, every service, every infrastructure component" in your operating environment. "But you're still probably responsible for some aspect of maintaining it, operating it, and running it."
With consolidated observability platforms, IT teams can see through a tangle of devices, apps, and data, and learn what's really going on in their environments. That's crucial to both reducing downtime and thwarting intruders.  

Read more about how cybersecurity leaders are investing to address increasing complexity in this research study.