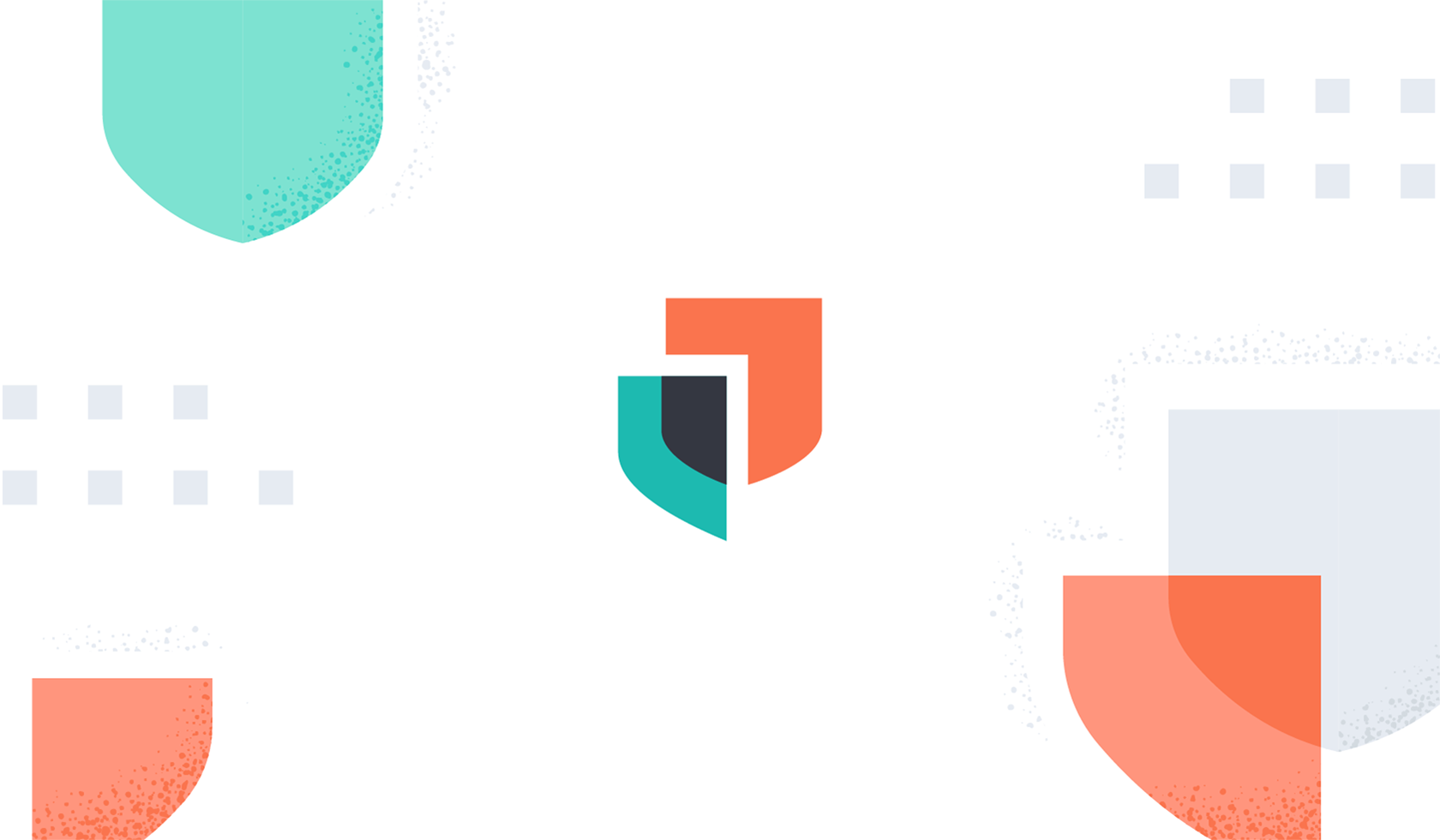 SIEM (security information and event management) migration is rarely easy. However, when budget constraints, performance issues, or new requirements to further reduce organizational risk lead you down that path, it's often a good idea to investigate ways to simplify the process. Elastic® and Cribl® have partnered to provide our customers with tools that simplify the process and provide ongoing value to your security operation.
This blog explores some of the ways Elastic and Cribl can be leveraged together to make SIEM migration easier for our customers: reducing migration services costs, eliminating friction, and decreasing time to value as we help customers modernize their security operations.
Elastic Security enables organizations of all sizes to reduce risk and optimize security costs with a platform that unifies SIEM, endpoint, and cloud security capabilities. From our perspective, many of the contemporary challenges in information security boil down to a data problem. Whether it's too much logging data, too many alerts, or too many tools required for a complete view, Elastic Security equips customers to arm their analysts with the tools they need to reduce risk and the architecture options required to optimize the solution within their budget.
Data ingest is a key issue with SIEM implementation and migration. Elastic Agent can ingest hundreds of unique data sources and also provides excellent endpoint security capabilities. Depending on your situation, however, a standalone agent, even with prebuilt data integrations and robust central management, may not always be the best way to ingest existing data streams from other logging platforms, particularly if you have an existing enterprise logging architecture in place. We are excited to share that Elastic and Cribl are working together to make it easier than ever for current and future Elastic users looking to integrate with existing logging architectures.
With Cribl Stream in the mix, Elastic Security users gain a powerful data pipeline tool, enabling seamless data transformation, intelligent routing, and enrichment offloading that can easily integrate with almost any existing logging architecture. These and other capabilities streamline and fortify the ingestion of third-party data sources into Elastic Security, supporting SIEM use cases. Cribl Edge provides the ability to transform and route data at the edge, giving you more flexibility for forwarding and storing data.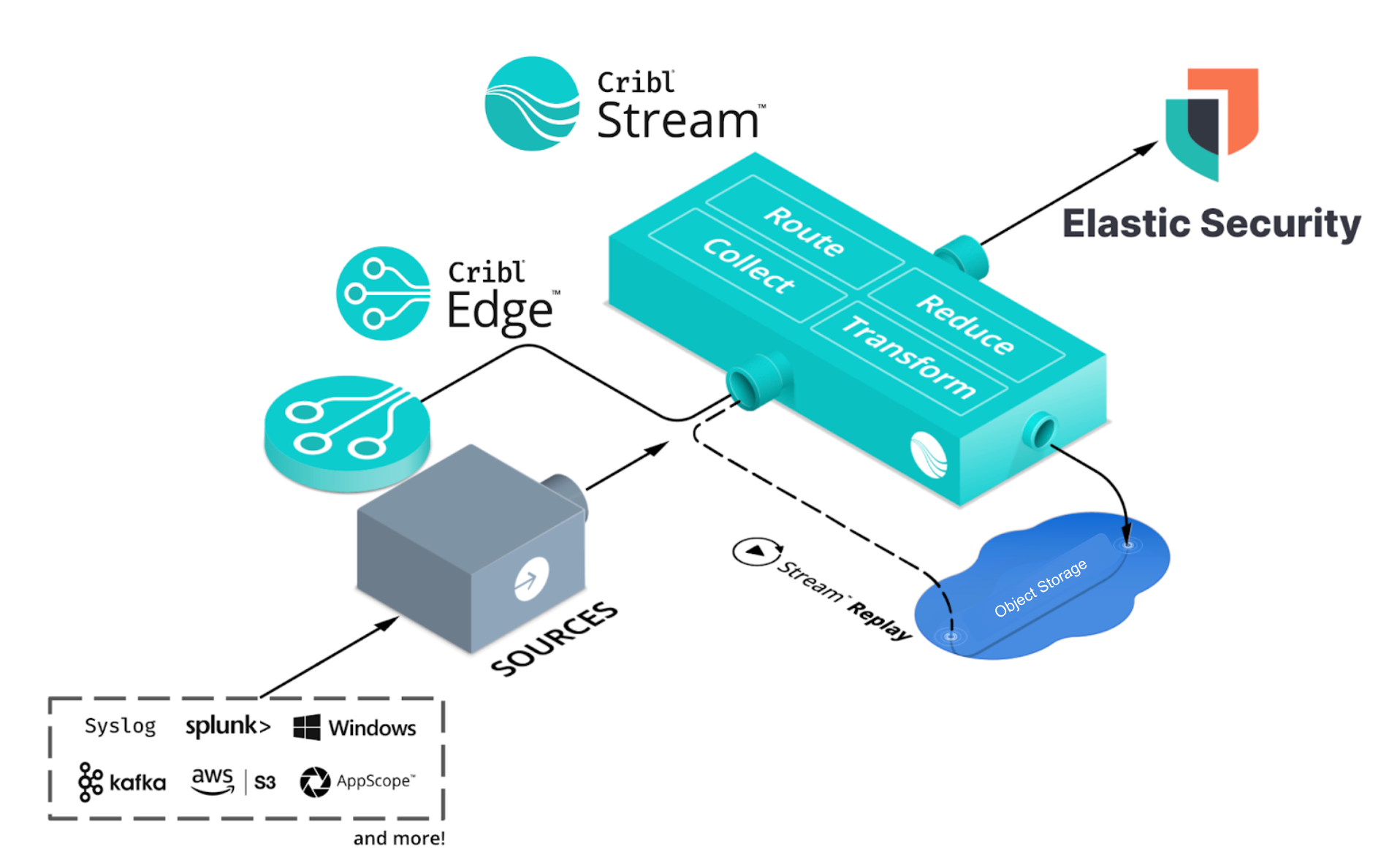 Wherever your data comes from, Cribl gives Elastic Security users the flexibility to seamlessly integrate with existing logging pipelines, easing migration challenges by forwarding logs from existing data sources to both an existing SIEM and Elastic Security. Redundancy and fault tolerance options help to ensure that logs get to where they need to go.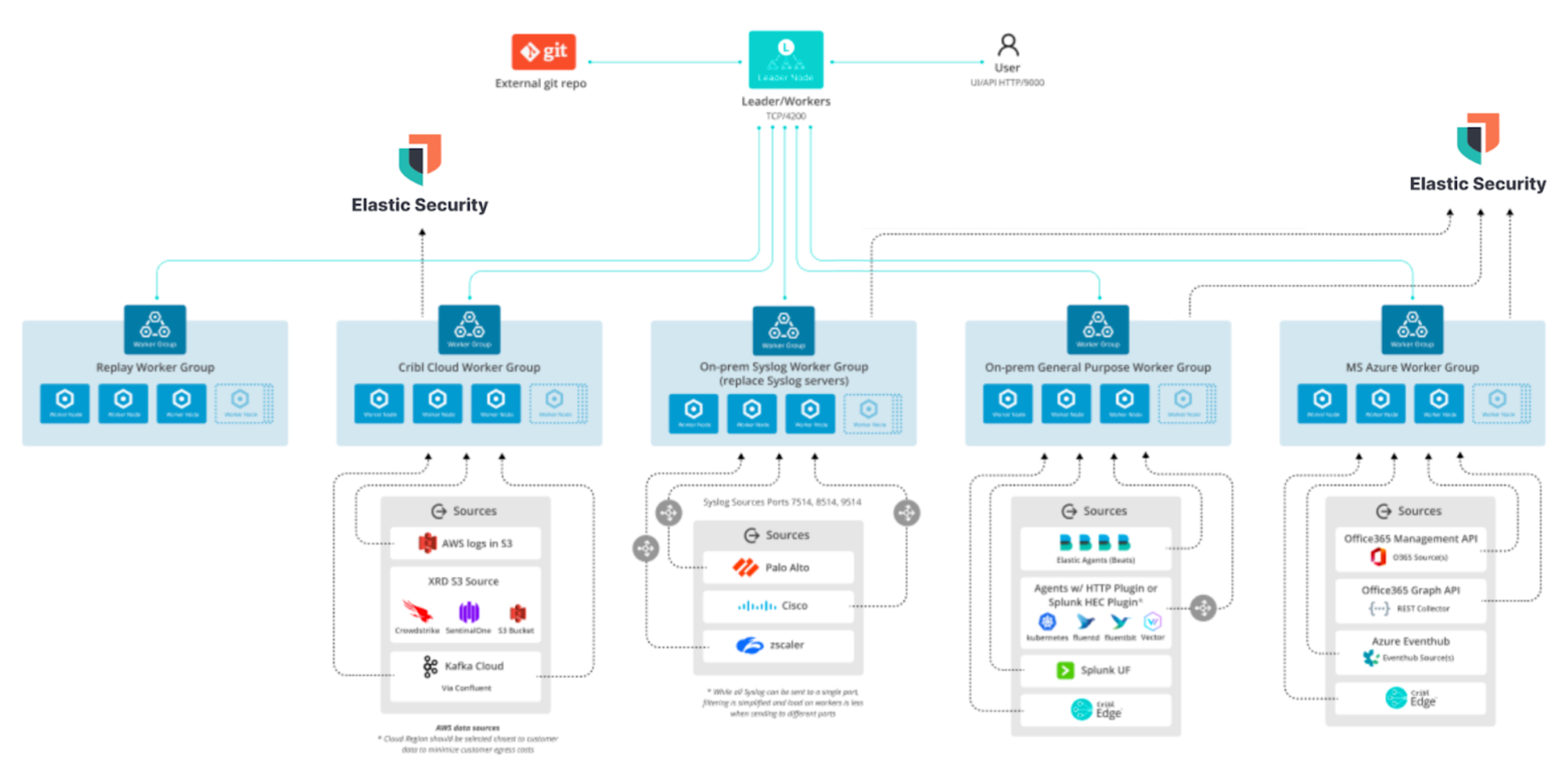 Both Elastic and Cribl provide users with the capability to enrich incoming data with sources like threat intel, vulnerability, and asset classification, as well as a central point to redact or anonymize sensitive data. These options allow our users to implement enrichment where it makes the most sense: in Cribl to manage multiple third-party logging data enrichment while optimizing Elastic ingest performance, in Elastic to make full use of pipeline capabilities like machine learning inference, or even across both solutions to maximize manageability, performance, and capabilities.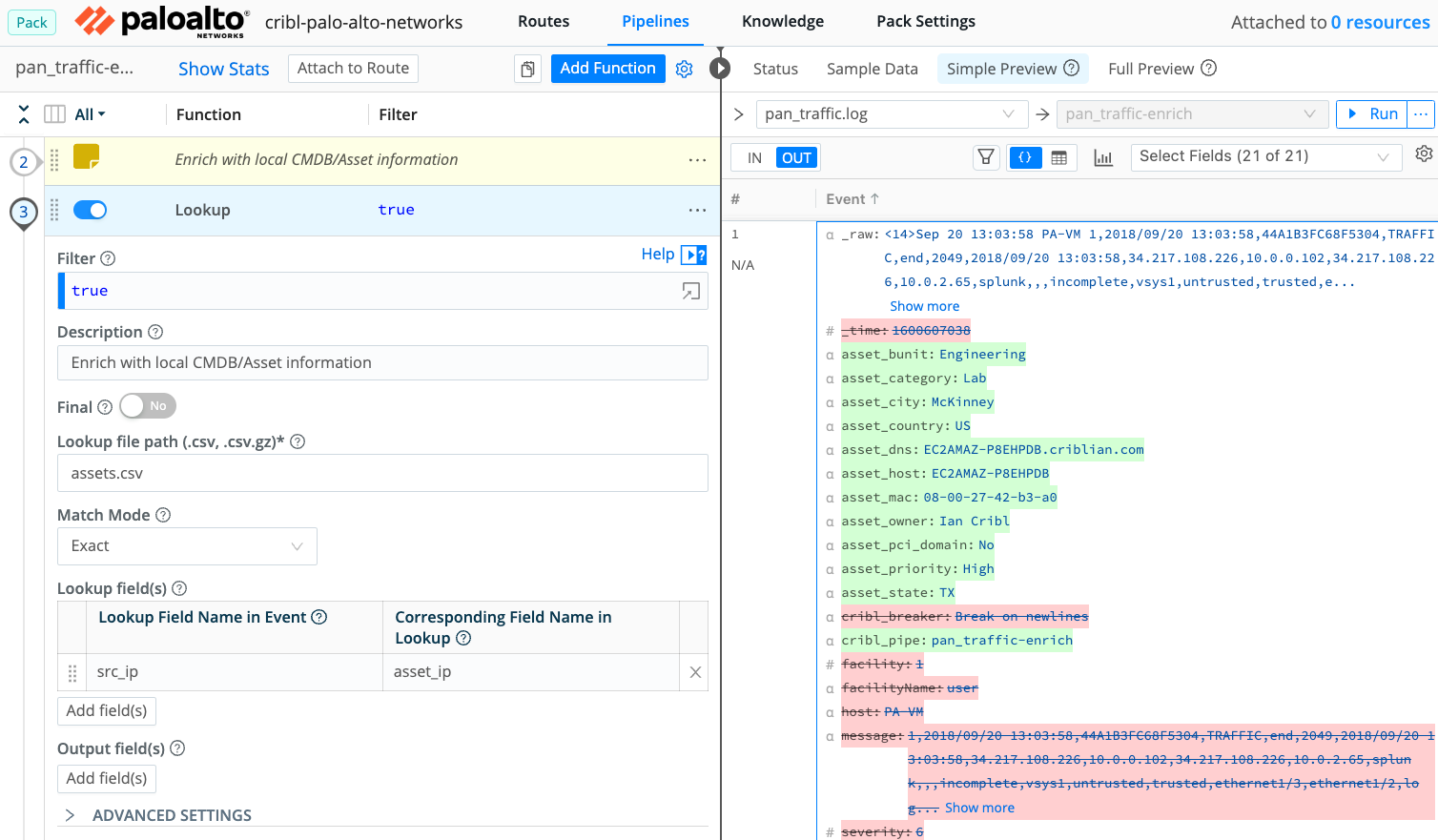 Compliance and regulatory requirements often dictate maintaining live SIEM data for a period of time that would far outstrip budgets. Elastic helps organizations address this challenge in several ways — most notably with our frozen data tier, which can be searched far faster than data lakes but still delivers the cost efficiency of object-based stores like AWS S3.

Cribl perfectly complements Elastic's frozen capabilities with the option of ingesting historical data from various data lake technologies. Cribl's open source exporttool even allows users to forward historical data from existing Splunk implementations, including support for the Splunk SmartStore configuration. The combination of Elastic and Cribl significantly reduces the costs and effort associated with SIEM migrations, particularly in environments with longer retention policies, where organizations may either need to migrate historical data or be forced to support multiple SIEM implementations until all relevant data has aged out of the legacy SIEM environment.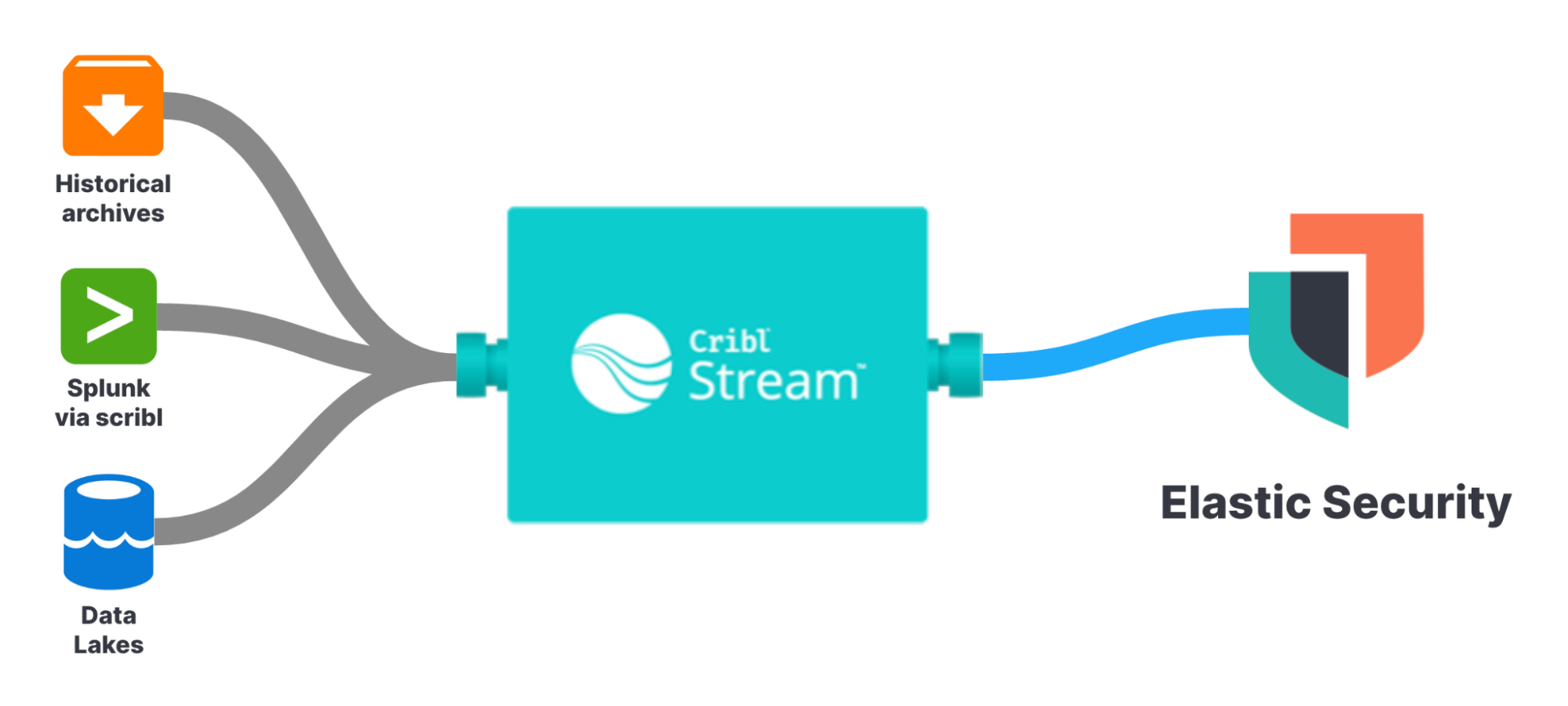 Modernizing security operations isn't just about prevention, detection, and incident response — optimizing data normalization, enrichment, and management is an important part of the process to ensure appropriate levels of risk reduction, at a cost the business can justify. The partnership between Elastic and Cribl offers organizations multiple options for managing third-party data pipelines, reducing both the time to value of an Elastic Security for SIEM implementation and the ongoing operational costs of an enterprise-class data pipeline.