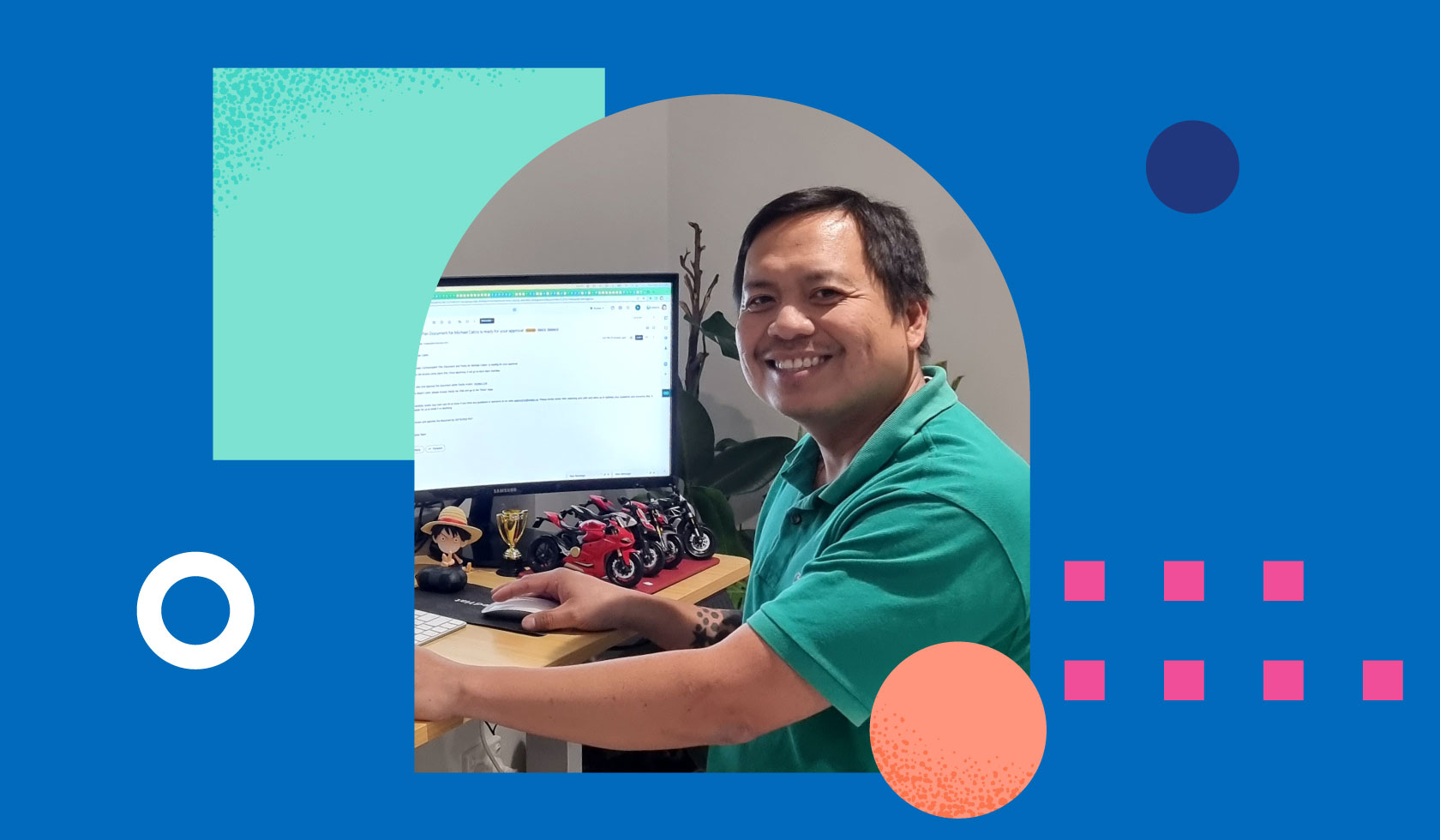 The goal of a customer success manager (CSM) is in the title — to help customers succeed.
At Elastic, CSMs are trusted advisors to our clients. They act as the bridge between the customer and Elastic to help solve problems, offer solutions, and integrate Elastic technologies into a client's existing infrastructure.
But, these roles are relatively new. With widespread public cloud adoption, companies have changed how they look at IT spending. Instead of focusing on long-term expenses (CAPEX), they are focused on operating expenses (OPEX). They want to maximize their return on software and technology investments. Which is where CSM's come in.
Elastic CSMs aren't involved in the sales process — this sets us apart from CSMs at other companies. Here at Elastic, they work with the account team to provide information on backgrounds or opportunities, but they aren't working for a renewal. They are here to work for our customers.  
The key to a successful customer success manager and customer relationship is trust. Customer success managers have to establish trust so customers feel heard, understood, and championed. This only maximizes the value Elastic can bring. 
How do they do this? 
Learn the environments
The reality is, Elastic will be a small portion of a customer's wider implementation. You have to have a good level of understanding of how the customer's technology stack is implemented and how they use Elastic.
This means understanding the end goals, setup, business model, and other technologies that a company is already using. Only then can you go in and suggest how to best use Elastic's technology.
A big part of the job is consulting on a customer's upcoming project and suggesting where Elastic can add value and what specific technologies can meet their needs. Once you help a customer solve their problem, you grow trust. 
And because Elastic is always evolving, you have to understand the latest features of the product a company is using and provide regular product updates to the team. 
Meet regularly
Set up time to connect once a week, or at a cadence that works for the customer. This is key to creating that trusting relationship and being on top of the situation. Our CSM team asks them how things are going, what they have in the pipeline, or how we can assist them. 
I am lucky enough that most of my customers are within Canberra, Australia where I currently live. I either have a weekly and monthly onsite visit schedule with my customers or have a catch-up with the Elastic account team in Canberra. 
What makes a good CSM?
A strong technical background
While you don't need to be an expert in how to set up systems, having technical knowledge is key. I was a Solutions Architect before joining Elastic, and having that knowledge allows me to go in and fix certain issues, consult on the wider implementation of Elastic's products, and collaborate with the technical teams either at Elastic or on the customer side. 
I'm able to have deep technical conversations with the engineers and understand what the problem is. 
Collaboration 
It's important to remember that customer success managers are not the 'doers'. We work with the customer and Elastic's technical and support teams to implement what the client needs to be successful. 
Staying calm
When working with a complex customer environment, you will encounter escalations. Put yourself in the customer's shoes and work with them hand-in-hand until the issue is resolved. The customer needs to know that we are there to help.
Celebrating successes
Seeing a customer succeed is really satisfying. I make sure that customers' success is celebrated and recognize their hard work in our monthly meetings by sharing a deck of success stories. The deck calls out individuals and their contributions as well as champions the organization as a whole. Not only does it champion the customer, but it also raises Elastic's profile.
It's an Elastic CSM's mission to help customers succeed using Elastic. We act as the customer advocate within the Elastic team, ensuring that customers' needs and wants are heard and conveyed to the right channel within Elastic.

Interested in working at Elastic? Browse open positions.