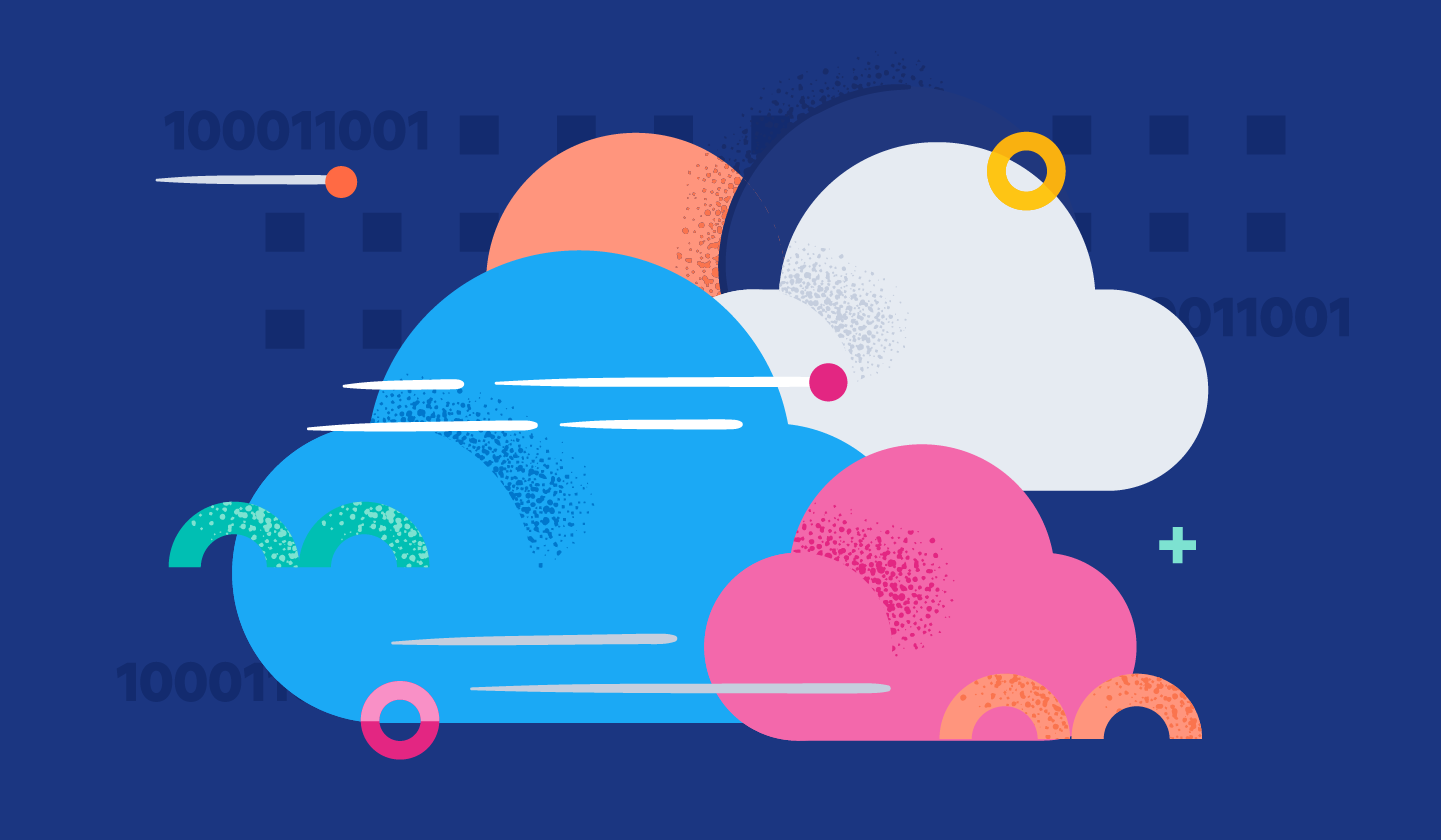 Support for new hardware profiles are continuously added to provide better price-performance on our Cloud platform.
With the release of the hardware profile migration capability, you now have the flexibility to switch between hardware profiles on your existing deployment. You can see the current hardware profile on each deployment's Overview page, have the ability to edit the profile, and select a new one. This allows you to take advantage of more efficient hardware available on cloud providers, like Graviton2-based instances on AWS, N2 machines on GCP, or Edsv4, Ddv4, or Fsv2 VMs on Azure, with the added benefit of simplifying your migration process.
Getting started
First, click  the 'Edit' link next to the hardware profile name: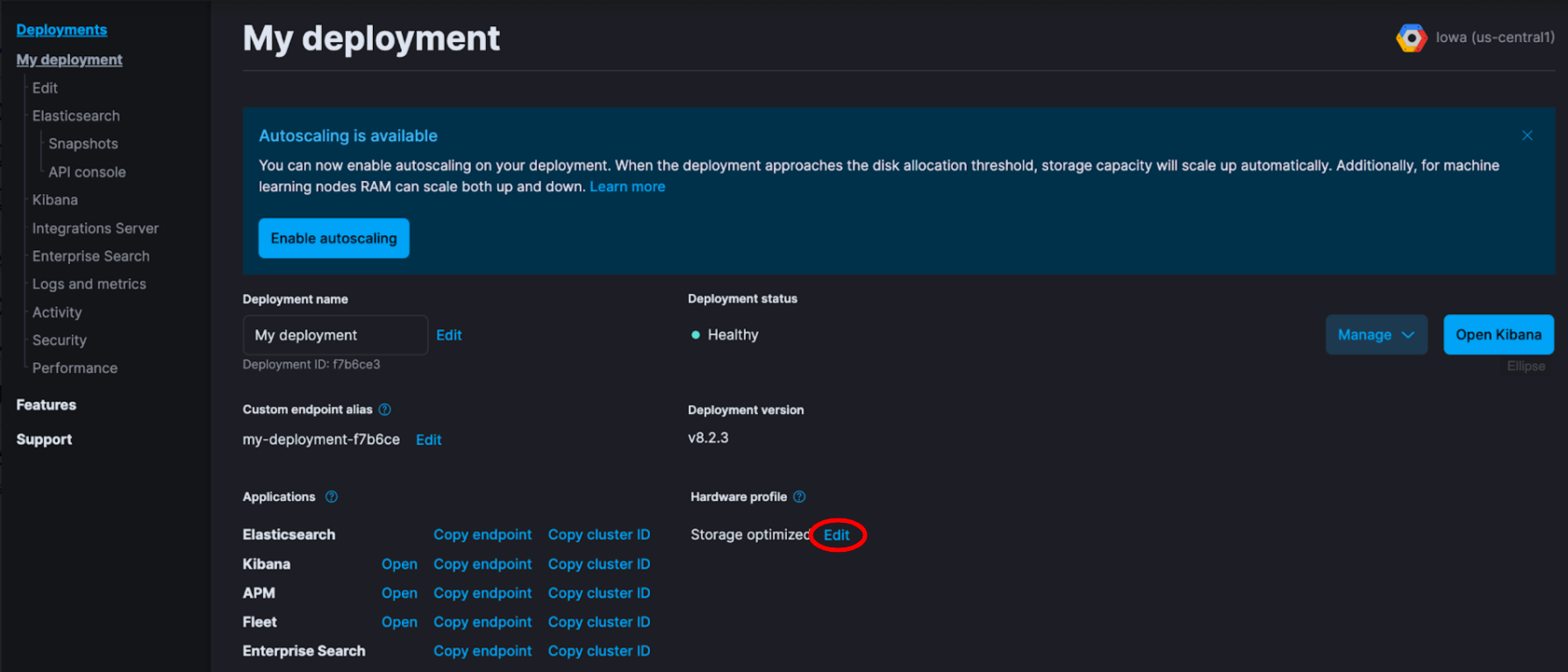 Once complete, a new flyout will appear allowing you to select and compare the hardware specifications between the deployment's current hardware profile and any available alternatives. 
After reviewing and confirming the resource allocation differences between the current and new hardware profile, click 'Update.' Now, you can follow the updates to your cluster through the deployment's Activity page.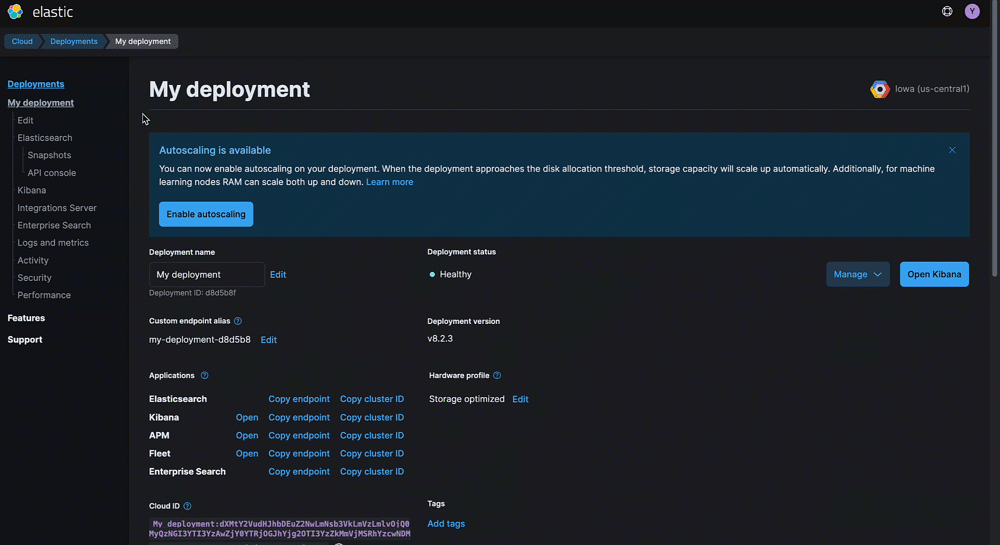 Choosing a new hardware profile
When choosing a new hardware profile, it's important to consider changing the hardware profile types that optimize for different usage patterns. Most often users will benefit by upgrading to a newer hardware profile in the same lineage.
Using aws-io-optimized, aws-io-optimized-v2 or aws-io-optimized-v3? Upgrading to aws-storage-optimized-v3 (or the latest version) will usually provide better price-performance.
Moving from gcp-compute-optimized or gcp-compute-optimized-v2 to gcp-cpu-optimized (or the latest version) will provide an improved experience as you can migrate from N1 to N2 instances for better performance at a lower cost.
Moving from azure-storage-optimized to azure-general-purpose (or the latest version) will provide an improved price-performance as you will get 2x more CPU per RAM with general purpose as compared to storage optimized profile.
Over time, Elastic will continue to add new and improved hardware profile versions that allow you to optimize for both cost and performance.
Get started today with Elastic Cloud
You can start a free trial with Elastic, or purchase directly from the AWS Marketplace, Google Cloud Marketplace, or Microsoft Azure Marketplace with just a few clicks.
The release and timing of any features or functionality described in this post remain at Elastic's sole discretion. Any features or functionality not currently available may not be delivered on time or at all.