Creating dashboards is quicker and easier than before with a new streamlined navigation experience, now available in Kibana 7.12. This dashboard-first approach makes it simple for you to create and add visualizations without leaving your dashboard-building flow. 
Get started directly from a Kibana dashboard with a few simple steps: Select Create Panel and choose what type of visual you want to build. (In the following visual, we selected Kibana Lens.) Then once you've completed your analysis, simply select Save and return.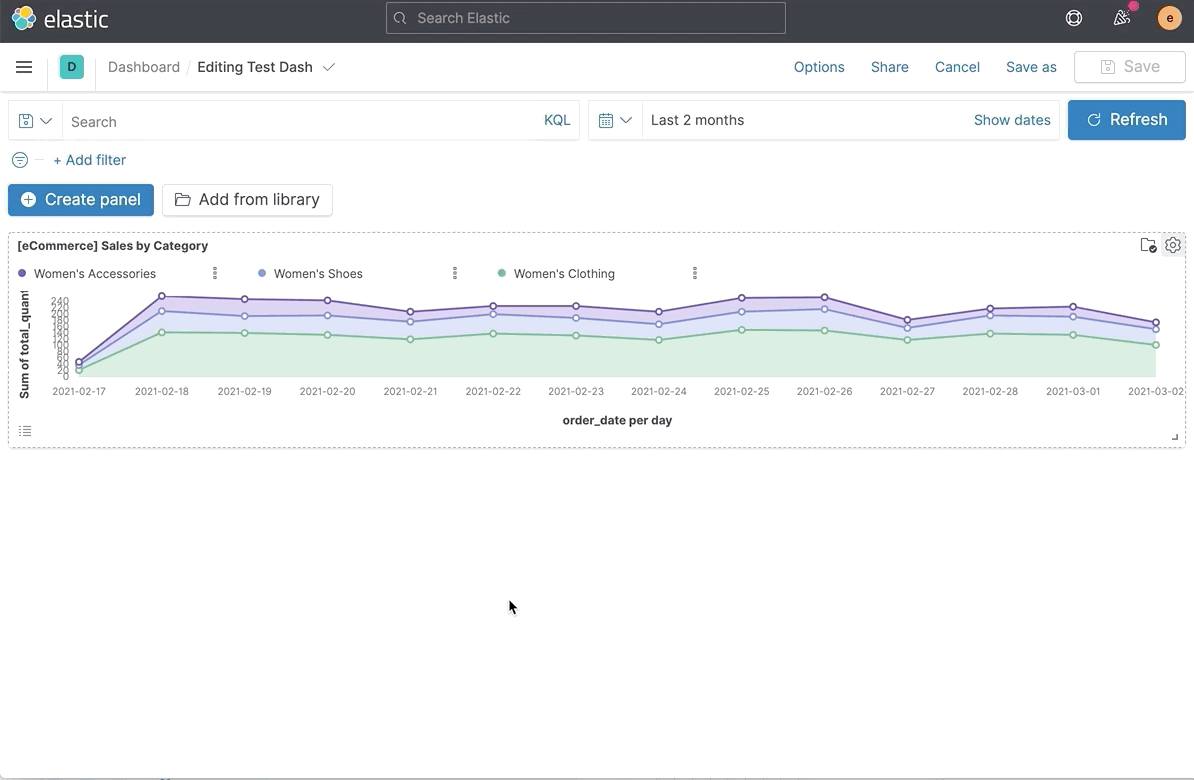 If you're starting from a visualization editor, like Kibana Lens or Maps, there is a new saving experience. By default, you'll be guided to save your visualization to a new or existing dashboard. If you want to save to the Visualize Library for reuse, you can do that, too. This new flow emphasizes this step so you can focus on building dashboards instead of spending time saving and managing visualizations separately.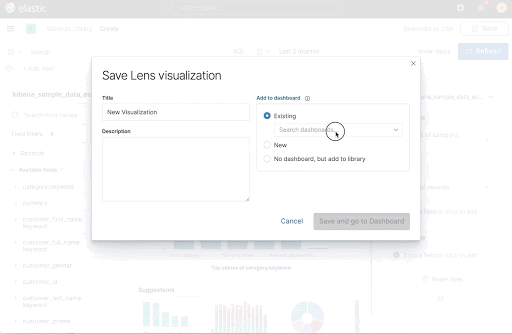 And if you want to reuse visualizations, no problem! You can use the new Visualize Library.
Introducing the Visualize Library
Visualize has been renamed to the Visualize Library to reflect its function as the home for your saved visualizations. In the toolbar, we've added a Save to library option that lets you save your visualization to the library for when you want to reuse it.
Get Library notifications
You can now see panels saved to your library with just a glance. When editing a dashboard, an icon appears in the panel header that gives you the option to unlink the panel from the Visualize Library.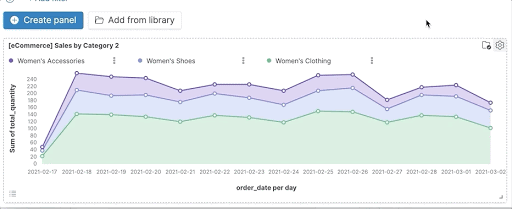 View unsaved changes
Since new panels could only be stored inside the dashboard, it's even more important to save them. Dashboards with unsaved changes now appear at the top of the Dashboards page, allowing you to easily view the last saved state of each.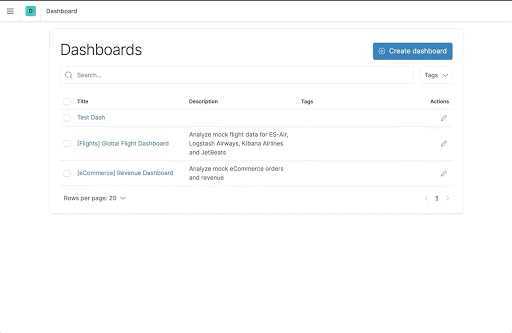 Stay focused and productive
New efficiency improvements can help you stay in your flow longer. Here are a few ways you can save time:
Keep building
With the new Save button, you can save edits and continue editing. That's it! This button doesn't prompt you for a title, and it doesn't end your editing session.
Stay informed
When you have Unsaved changes on a dashboard, Kibana will let you know. If you navigate away from the page, you'll have options to discard changes, keep them, or go back to editing. 

Don't start from scratch
Use existing panels as a template for a new dashboard — or different analysis — with Copy to dashboard. The new action allows you to copy any panel to any existing or newly created dashboard.
Take the shortcut
The new toolbar will guide you to the Create panel and Add from library buttons. As we learn more about users' most common tasks, we can expand the toolbar to include more options in future releases. Stay tuned! 
Try it today
Spin up a free trial of Elasticsearch Service on Elastic Cloud in minutes or install the latest version of the Elastic Stack. We'd love to hear what you think, so you can always find us on Twitter (@elastic), in the Kibana forum, and Kibana GitHub repo.