On-demand webinar
Elastic 7.15: Create powerful, personalized search experiences in seconds
Hosted by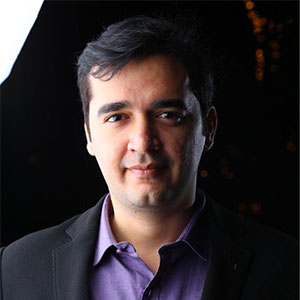 Ravi Ramnani
Principal Solutions Architect
Elastic
Overview
In this webinar, we will walk through the exciting new capabilities and updates in Elastic 7.15, including the general availability of the Elastic App Search web crawler and tighter integration with Google Cloud that enables our customers and community to more quickly create powerful new search experiences, to ingest data more quickly and securely, and to more easily put their data to work with the power of search.
Highlights:
Elastic Solutions

Elastic Enterprise Search

Create powerful new web search experiences in seconds with the general availability of the Elastic App Search web crawler.

Accelerate root cause analysis and reduce MTTR with APM correlations that automatically surface attributes associated with high-latency or erroneous transactions.
Streamline the monitoring of native cloud services with Google Cloud Platform Dataflow, a new data source integration that enables the frictionless ingestion of log data directly from the Google Cloud Platform console.

Stop advanced threats at the endpoint with malicious behavior protection for Linux, Windows, and macOS hosts.
Contain attacks against cloud-native Linux hosts with one-click, extended Berkeley Packet Filter (eBPF)-powered isolation from within Kibana.

Elastic Stack and Elastic Cloud

Ingest data faster with Google Cloud Dataflow — the first native data source integration between Google Cloud and Elastic Cloud — and ensure data privacy with the general availability of Google Cloud Private Service Connect. 
Additional resources:
Register to watch
You'll also receive an email with related content