Elasticsearch can cost-effectively and securely link your proprietary data with large language models (LLMs) for application output that's up-to-date, accurate, relevant, and business specific. Use the power of Elasticsearch and its vector database with your own transformer models or integrate with generative AI to build new customer and employee experiences.
Learn about Elastic AI Assistant, our first domain-specific application of generative AI.
Read announcement
Hear Elastic's CPO, Ken Exner, discuss Elastic's pivotal role in AI acceleration.
Watch video
How It Works
Elastic uses retrieval augmented generation (RAG) to present generative AI with relevant search results from your data.
When an end-user makes a query, Elastic searches your data stored in Elasticsearch to generate relevant search results. Then, it passes this context along to the generative AI model, which combines its knowledge with context from your business data in its response to the user.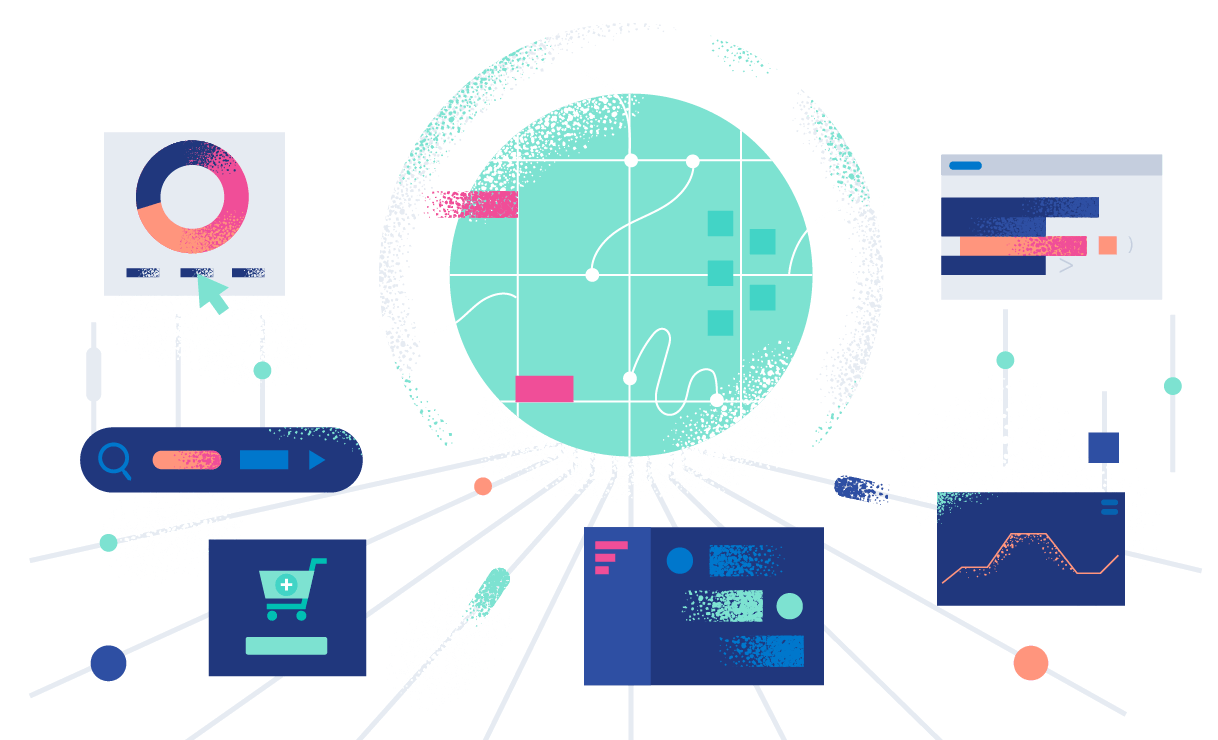 SignUpCTA
UNLOCK GENERATIVE AI
Use Elastic to develop generative AI experiences that tap into your domain-specific proprietary data. Make the most of your real-time data for increased efficiency and process automation, improved customer experience, and a competitive advantage.
What is generative AI